How to Choose the Right Stroller for Your Baby? 7 Top Things to Think Of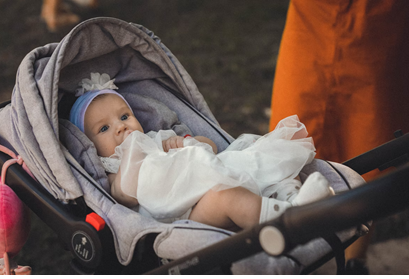 Last Updated on December 2, 2023 by Joshua Isibor
If you're buying a stroller for your first child, you may not know how to choose the right one for your needs. That's where our guide comes to rescue!
Once you have the following details to take note of in mind, you'll have a much easier time choosing the perfect best stroller for your child's ride out.
Let's go through each of the factors for a better understanding.
The 7 Top Factors to Consider Before You Purchase A Stroller
Lifestyle: The best way to make sure that you get the right one is to consider your lifestyle. This will affect the terrain you'll be using the stroller on, for instance, if you are an active jogger parent, you will most likely be using the stroller on rough terrains and hiking trails. Not all strollers can withstand such harsh terrains, so this means you should look for the more heavy-duty jogging strollers for the task. Also, the size of the stroller will determine how easily you can use it in a variety of terrain.
Age of your child and Family size: How old is your baby? Different strollers cater to different weight and height limits. Infant strollers may have a smaller weight limit, while a convertible stroller may be able to carry your child up to 7 years. Your child's age will greatly affect your stroller buying decision. Not only that but if you are buying a stroller for a newborn, you will have to consider if that stroller is compatible with car seats. Some are compatible with most car seats, but not all. You can find strollers that can be used with different car seats, and some offer a travel system consisting of a car seat and a stroller combo.
Also, if you have more than one child, such as twins or an infant and toddler, getting a good double stroller will be a better option to carry both for outdoor strolls at the same time.
Budget: Like it or not, your budget allocation is also another factor to consider. Some parents are willing to spend nearly $1000 or more to ensure the premium stroller has the best functionality to keep their baby and them comfortable throughout its use. Decide which budget works best for you before you head out to purchase one.
Versatility: You'll also want to consider the type of stroller you're buying. Some types are easier to fold than others, so you'll have more flexibility when you change the configuration. Some even have adjustable handlebars, which is great for traveling, but it's a good idea to read reviews online and test-drive the models you're considering.
Storage capacity: Another feature you should look for is whether the stroller comes with extra storage features, like extra basket space or special pockets. Some strollers have more storage space than others, and you should choose the one that offers the most storage. If you plan on using the stroller more than once, you'll want to look for a model that offers the most storage space and has plenty of features for your little ones.
This is important as the storage space lets you conveniently carry baby items like diapers, bottles, wet tissues, stuffed toys, and more on the go. Having a large storage basket underneath that is easily accessible front and back of the stroller is most ideal when deciding on your stroller purchase.
Safety features: Since this concerns a ride for your little one, look out for easy-to-use parking brakes that are quickly responsive upon being engaged. The newer models are usually equipped with locking front wheels, and many also come with a foot-operated parking brake (though if you are a flip-flop fan, look for strollers with flip-flop friendly foot brakes).

You would also want a good suspension system to avoid causing baby discomforts for every bump on the path. Most strollers feature large, well-padding wheels plus all-wheel suspension for maximum comfort. On top of that, you'll want to ensure the stroller comes with a 5-point safety harness and the safety of the harness itself, which should be adjustable and comfortable.

Ease of cleaning: Is it easy to dismantle the stroller to give it a good scrub? While this may be considered as the least important, it will help greatly to have a baby stroller that can be easily taken apart or have removable parts for washing with mild soap. Children are always messy at the start so expect to wash stroller seat fabric quite frequently, and the tires if you bring your baby out often.
Conclusion
Buying a stroller is fun but it also requires a lot of decision-making as it is one of the most expensive baby gear in your registry. One extra tip:- Always test the strollers apart from checking the factors above to know if there are other issues that you haven't considered in your purchase. Now that you know most of the basic considerations involved, stroller buying is no longer that daunting a task!
Hope this simple guide helps, and happy stroller shopping!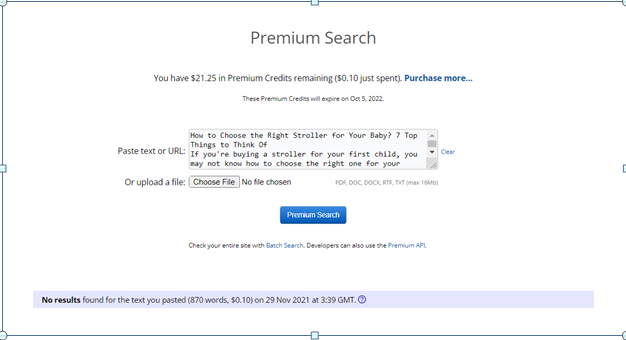 ALSO, READ THINGS TO KNOW ABOUT NEWBORNS
Originally posted 2021-12-01 13:35:20.