How to Make Your Online Dating Fun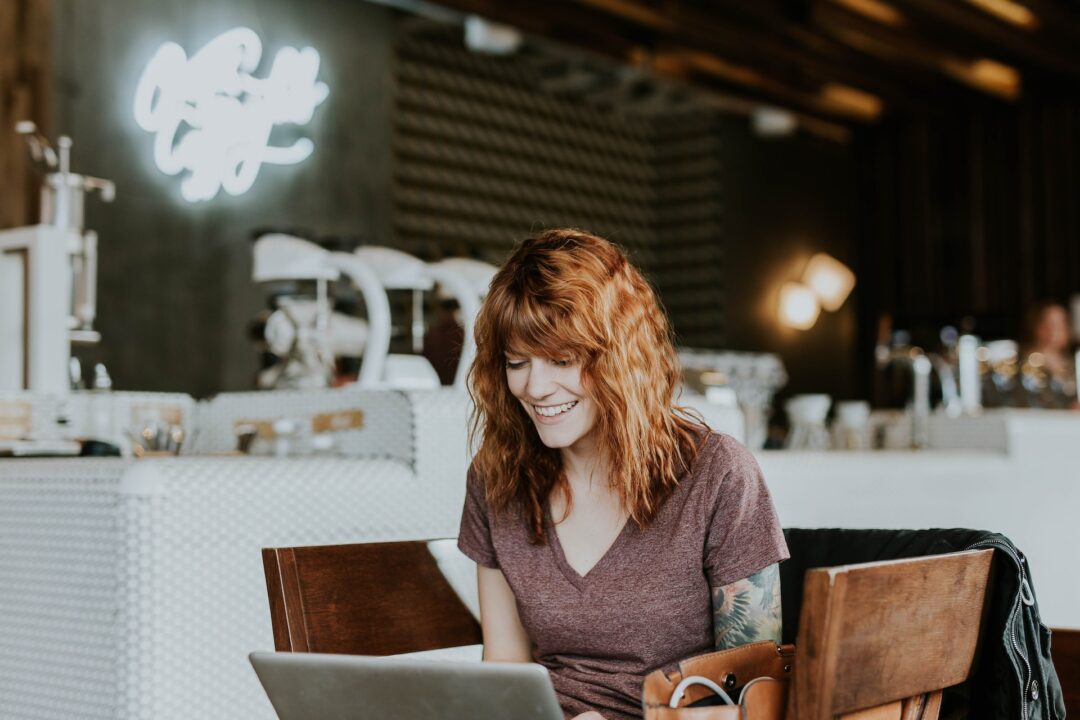 Last Updated on June 2, 2023 by Joshua Isibor
Online dating can turn your life upside down; it's a proven fact. And so many reasons exist behind this statement, but the main three are safety, speed, and convenience. Thanks to the popularity of dating sites, you can discover a platform you like, create an account, and meet people you wouldn't have met otherwise. Regardless of where you are, you have a whole world of possibilities right at your fingertips. And to make your experience as positive as possible, we offer a few tricks to help you enjoy the process to the fullest.
Consider it as a game and not a chore
First, always remember that online dating is, first and foremost, fun. You don't have to take it as a heavy burden. Of course, it can all be very stressful, and you are far from alone if you feel inexplicably stressed when it comes to finding matches on a dating site. But if you want to find a soulmate and enjoy the process, you need to change your mindset. Start perceiving online dating as a game, and you'll see how this daunting process of looking for love will transform. You'll stop feeling stressed every time you open your dating profile, and conversations with other users will become more laid-back. Relax and enjoy the process and let fate decide where your online dating journey takes you.
Explore various dating niches
Stay adventurous to avoid getting bored while scrolling through the same user profiles. For example, explore different niches because the world of online dating is so diverse that you'd be surprised how many unique options exist. If you are used to dating girls your age, why don't you open a MILFs website and explore older women there? Most of the young men who have tried relationships with mature ladies once end up not wanting to go back to hanging out with younger girls. And that's understandable; no one can say "no" to a hot, confident MILF. Mature women know what they want and how to satisfy men of any age. It will surely become a unique experience for you, greatly diversifying your dull search for dates in your city.
Thinking of adding even more excitement and intrigue to your online dating journey? Consider exploring dating platforms used for cheating. It's important to approach such platforms cautiously, as they carry inherent risks and ethical considerations. Nevertheless, for those who dare to venture into this realm, it presents an opportunity to unravel the complexities of desire and fulfill the unspoken fantasies that lie dormant within them.
Go on actual dates with your matches
One of the most common problems people face when using dating sites for a long time is that they don't follow through. It happens so that you scroll through girls' profiles for days on end, pick a few hotties, then start chatting and flirting with them, but don't bring things to the logical conclusion, the actual date in person! It's much easier to flip through the photos of beautiful girls without forcing yourself to meet them in person.
Of course, it's funny and exciting to some point, but when this phase drags on and you don't move on as it is meant to be, online dating quickly gets boring. That's why it's important not to quit halfway through but to meet up with girls regularly for a date in person. It could be an invitation for coffee or a one-night stand with a cool MILF at your place. It all depends on your preferences! Just pick a site that matches your desires and arrange a date once in a while.
Remember about safety when online
And last but not least, to enjoy online dating to the fullest, you must remember the main rules of online safety.
– Don't divulge personal information
This is rule number one when it comes to chatting with strangers, regardless of platform. It doesn't mean that every other person on a dating site is a scam, but personal information should always be protected and handled with the utmost care. Don't tell the first girl you meet your residential address, place of work, or bank account details.
– Don't transfer money to strangers
Speaking of bank account data, you shouldn't transfer any money to the people you meet on dating platforms, even if the person tells you that this is a matter of life and death. No one in their right mind would ask for help on a dating site. Normally, only scammers do this trick.
– Don't get into conflicts with the users of the site
We are all well aware of those who come to the Internet to mock or insult others. Unfortunately, dating sites are no exception. If communication with some user goes in the wrong direction or you don't like how the person you are talking to behaves, you can always leave the dialogue without even having to explain yourself. Most sites also have the option to block a user and complain about the account so that later the administration of the site will remove that person from the platform.
Online dating is a unique experience that, just a hundred years ago, people couldn't have dreamed of. This type of search for love continues to evolve and surprises us daily with new unique features, making the process exciting and diverse. And now, knowing a few tricks, you can make your experience even more fun!
ALSO, READ 4 Signs It's Time To See A Mental Health Counselor