Interesting ways to deal with DUI depression in 2022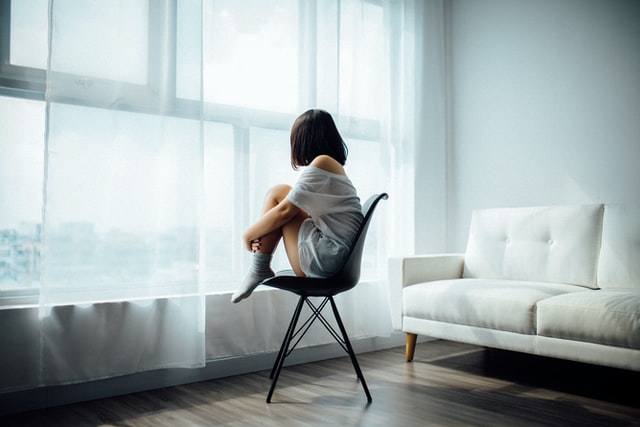 Last Updated on July 7, 2022 by Joshua Isibor
Driving Under the Influence (DUI) refers to driving while under alcohol or any other substance. DUI is also known as DWI in several areas in the United States. Driving is unlawful in most states in America if your blood alcohol content (BAC) exceeds the 0.08 percent threshold, and your BAC is usually measured by a blood or urine test. Driving while intoxicated is considered misbehavior a violation of the law, while repeat offenders may face criminal charges.
Depression is one of the unexpected and rarely acknowledged consequences of a DUI. Many people, especially those who have had their first DUI, express symptoms of depression following the arrest, such as intense grief followed by rage and melancholy again. These folks wonder how to deal with DUI depression. Instead of therapy and, mental health treatment through full-spectrum CBD, they frequently waste a lot of time wallowing in their folly and feeling like losers, and this depression and grief may last from a few weeks to a year.  As a result of this, self-esteem is severely affected, and people begin to despise themselves. Aside from mental health issues and despair, it has a significant negative impact on their financial, social, and professional lives.
First Time DUI Charges: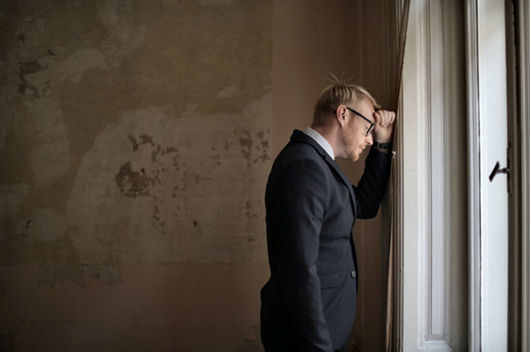 According to statistics,  most DUI accusations are filed by first-time offenders who have never been in problems with the law before. For the first time in their lives, they will be punished. Without adequate treatment and therapy, this depression can turn into suicide: often these are the people who think they have lost their self-respect and reputation. They are ashamed of their detention and unable to cope with family and friend's pressure and only see one way to get out of this situation by killing themselves. Most first-time offenders see the consequences of a DUI on their mental and emotional health almost immediately.
Understanding how to deal with DUI depression for first-time offenders is essential as they are more prone to panic attacks. They face colossal family, social, and employment challenges ranging from having a suitable job to providing a  home for their family.
DUI Instantaneous Consequence:
He will be sentenced to prison shortly after being arrested on DUI charges and his driving license will be canceled as well. He will employ a lawyer to help him prepare for the court hearings over the coming two weeks. His DUI counselor will attempt to finish the necessary paperwork for his client's release. A competent attorney will quickly get his client out of jail while an inexperienced one will make the problem worse.
Then there are those who, after being arrested for DUI, instantly go into denial and refuse to recognize the allegations, as if everything would magically disappear. Consequently, they will be unprepared for the DUI hearing and will be unable to defend themselves in court due to a lack of adequate paperwork and study. This is certainly a failed strategy and there are more chances of severe penalties.
Apart from the immediate outcomes of arrest, a DUI charged individual face several short and long-term impacts. He has to deal with enormous pressure from society, family, and friends, ranging from unemployment to poor self-esteem to mental health problems. In situations like these, one must hold himself and hope for the better. Therefore it is critical to understand how to deal with DUI depression. Full-spectrum CBD  products are one of the solutions for reducing depression, as many specialists feel that CBD provides better anxiety assistance. Everyone passes through difficult periods throughout their lives, but there is always hope at the end of the tunnel.
Dui emotional stress:
Emotional stress and severe mental disease are two of the most serious consequences of DUI accusations. Many first-time offenders experience a year-long phase of sorrow and melancholy. In most cases, People's failure to grasp how to deal with DUI depression is one of the primary causes of sadness. DUI-charged individuals are sometimes being bullied among their social circle. Resultantly they even try to kill themselves to ease the agony of being bullied.
This seriously affects an individual's self-esteem and he starts hating himself. These difficulties may drive an individual to withdraw from friends and family and he begins to shun social situations. It might be tough to move on after being subjected to public scrutiny or criticism. Therefore, one must seek help from the therapist or any psychologist to cope with the situation.
Dealing With Financial Stress:
          Aside from mental illness and sadness, financial matters further deteriorate the problem. The financial burden of a DUI is one of the first difficulties that offenders confront. A DUI may cost anywhere from $4,000 to $17,000 in the United States. You're dealing with a significant quantity of money between fines, attorney expenses, and insurance fees. Even if you're in good financial shape, this is an unexpected expense that may cause a lot of worries. A DUI may be devastating if you're just scraping by and living paycheck to paycheck. The most devastating aspect of a DUI arrest, according to those accused, is the financial burden which consumes a lot of their financial resources. Resultantly, inadequate financial resources lead to severe anxiety and depression. Like any other problem, financial stress can also be dealt with.
Family Issues and Unemployment Problems:        
Another disastrous outcome of DUI charges includes housing and unemployment problems. DUI charged individual may lose his job as a result of taking too many days off to prepare for their hearings, or he may be fired for illegal conduct as a result of the DUI accusation. Those who are permitted to keep their employment may be ostracized by their coworkers, making team tasks impossible to execute. Many people are turned over for promotions, which limits their earning potential. This results in severe family issues and anxiety problems. A DUI conviction might exclude someone from leadership roles in voluntary and community groups outside of work. Others may no longer see the person as a role model, and friends and neighbors may cease to visit. Other people may even forbid their children from socializing with the children of the DUI offender at school or in extracurricular activities. Therefore, understanding how to deal with DUI depression is critical for these DUI convicts since they are more susceptible to panic attacks.
 ALSO, READ HOW TO CULTIVATE A POSITIVE MENTAL ATTITUDE
Basic Freedom Right:
Unfortunately, public transit is neither as efficient nor as handy as owning a car. Having your driver's license suspended is a problem that affects your freedom of movement. It might start to drag you down if you don't feel like you have the flexibility to go to work or do ordinary errands on your own. A DUI conviction may hurt your mental health since it might make a person feel trapped in a situation he can't get out of.
Best way to deal with a DUI:                                                                       
The best approach to deal with DUI charges is to look at it as a chance, especially for the first time. You must consider it a red flag and a wake-up call, warning you about the implications of your choices. As a result, you'll be more cautious about your activities in the future. Furthermore, this may reveal an alcohol issue you previously refused to acknowledge. It gives you the option to undo all of your prior wrongdoings and start again.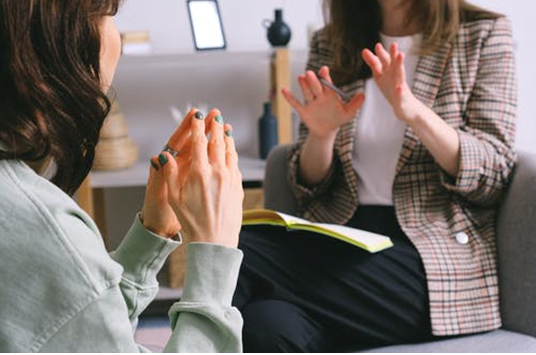 Counseling may be one of the best options as it aids the individuals in the development of coping skills, and helps them to better deal with the psychological effects of a DUI conviction. It helps you in developing a coping mechanism to deal with anxiety and depression.
Moving on from DUI / Conclusion:
Although there are severe impacts of DUI, yet there are methods to cope with its impacts. Here are some suggestions on how to deal with DUI depression :
First and foremost, it's vital not to beat yourself up and criticize yourself over a DUI arrest. While it may seem like you'll be suffering from a DUI for the rest of your life, you'll ultimately get over it.
The court may order that you complete a drug and alcohol education program and undergo an alcohol examination. It also includes advice on how to avoid driving while intoxicated as well as a review of your drinking habits. Take these lessons carefully so you don't make the same mistake again and learn how to deal with DUI depression.
Don't drive your support system away and let your friends and family assist you. Seek professional help from therapists; he may suggest full-spectrum CBD products for mental well-being.
Concentrate on your physical well-being; exercise and a healthy diet can help you battle depression.
Keep yourself informed and do your homework. Gaining a better knowledge of your DUI charges is key to understand how to deal with DUI depression.
ALSO, READ 12 Tips to help children escape the cycle of anxiety