Pros of Online Dating for Gay Men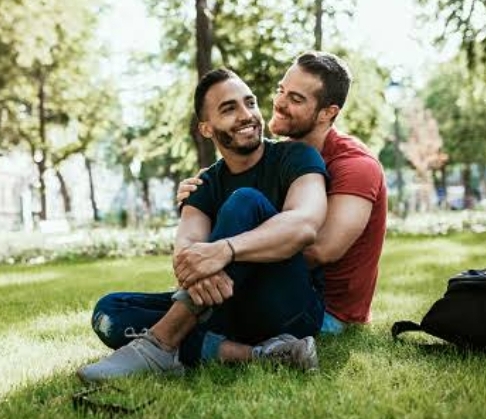 Last Updated on December 19, 2022 by Joshua Isibor
In today's world, time is the most valuable currency, so we are happy to buy it from others at any opportunity. But in a world where every second counts, it is modern technology that performs the main function of simplifying tasks that used to take hours or even days if done by a human alone. Thus, virtually every action can be accomplished today with the help of electronic devices and the Internet. We work, learn, and shop online. And until recently, dating was the only thing that required your full attention and a huge amount of time. Today, finding love online is also possible. But online dating isn't just an easy and quick way to pursue romance; it's also a great alternative for representatives of sexual minorities. As a gay man, you're probably wondering what online dating can give you. So, let's break down why you should try gay dating sites.
Easy step outside your social circle
One of the most obvious reasons is to get outside your social circle. Not everyone is lucky enough to be born in a big city where the gay community has thousands of people. Chances are high that you don't have a gay friend outside of the virtual world (at least, it's what the statistics show), and all your like-minded friends are online. And it proves once again that finding love on the Internet is not only a convenient alternative to traditional means, but it's also a way of meeting someone new that you've known for a long time. Meaning less stress and better results.
Reviews can guide you to the best outlets
So how do you decide on a platform that will help you find a gay relationship? Because the algorithm is obviously a little different from seeking friends on Twitter or Instagram. It's where the reviews of dozens of gay platforms for all tastes and all locations on gayhookupguide.com can help you. Reading reviews on gay dating sites will guide you to the best product that fits your needs perfectly. Just like you read reviews for any other product before you make a purchase. Depending on your goals, you can choose an outlet for a serious relationship in your city or long distance, a site for casual flings, or just a platform to flirt with other gay men. Read the reviews, compare the best platforms, and choose the one that meets your goals.
Stepping on safe grounds is comfortable
Unlike the standard methods of seeking relationships, where uncertainty awaits you at every step, online dating is a safer alternative in so many ways. When approaching men in real life, you never know if they are gay, interested in flirting or already have a partner, or if they are looking for a one-night stand when you are interested in a more serious relationship. All these factors not only lead to extra stress but also reduce your confidence and, therefore, your chances of meeting someone suitable. On the other hand, when you use a dating platform to find a relationship, things get a lot easier. First, gay men on dating sites are single and interested in finding a partner, without exception. This single fact reduces the stress level when seeking romance by at least half. When you approach a man on a dating site, you already know he won't push you away. But how do you know if he wants a serious relationship or a one-night stand? Easy! If you're looking for a serious relationship, just use a matchmaking site. On the other hand, if adult fun with a local gay hottie is what you want, opt for a casual dating site. As easy as pie!
Precise matchmaking algorithms work wonders
Even if you have some special preferences, online dating works wonders in this regard too. For example, you are interested only in black men of a certain height and from a certain city. Not a problem because when using the built-in filters that all top gay dating sites have, you can find the gay man of your dreams in a matter of minutes. And that's not even an exaggeration because, as it was said before, dating sites gather gay men from all corners of the planet in one place. And that means your perfect partner is waiting for you on one of these platforms; all you have to do is use the right filters.
You are in control over every step
And one of the main reasons more and more gay men are choosing online dating over standard methods of finding love is that you are in control of every step of the relationship-building process. Want to chat for a month before you meet? No problem! Want to meet the same night, but continue chatting on a dating site afterward without giving out personal information? Easy! You can customize the process of finding and meeting local men however you want. It works especially well for those interested in casual hookups. You can connect with several potential partners simultaneously, making dates when it's convenient for you. This way, you keep your personal life under complete control, which not only adds to your confidence but also gives you a sense of stability.
So, what do you think? Have we convinced you that online dating is the best alternative to traditional methods of finding gay dates, especially if you are a busy person? Modern technology works wonders, so denying the benefits and convenience of online dating is useless!