Reclaiming Your Sexuality: Overcoming Trauma for a Fulfilling Sex Life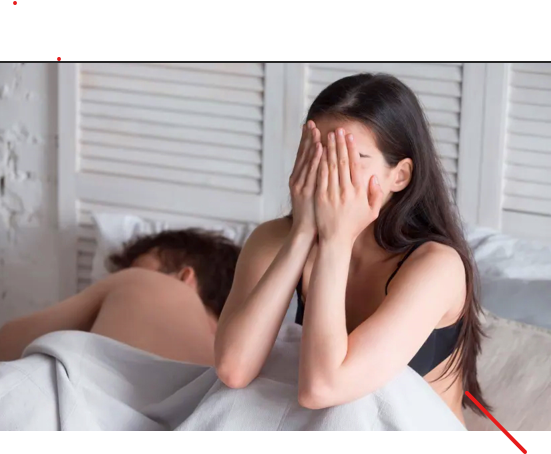 Last Updated on November 14, 2023 by Joshua Isibor
Sexual trauma is, regrettably, a prevalent experience, and its aftermath can be profoundly isolating and distressing. When traumatic sexual experiences cast a shadow over your sex life, the impact on satisfaction and intimacy can be profound. Nevertheless, it is possible to work through these challenges and prioritize your pleasure, even though it may be a difficult journey. Seeking support from your partner and equipping yourself with the necessary knowledge are crucial steps in this process.
This article delves into the intricate aspects of reclaiming one's sexuality after experiencing sexual trauma and offers valuable insights into regaining a fulfilling and positive sex life. It is essential to understand that recovery is a deeply personal journey, and with the right support and resources, it is possible to heal and rediscover the joy of intimate connections.
The Lingering Impact on Body and Mind
Sexual assault is always a heinous abuse of power and control. Survivors carry not only the emotional scars but also the physical memory of someone wielding sex as a weapon. The trauma survivors endure can leave lasting imprints on both their minds and bodies, making it challenging to fully embrace a satisfying sexual experience, even in a safe and loving partnership. Triggers, which could be certain types of touch or associated memories, can transport survivors back to the traumatic event.
The brain's amygdala, responsible for the survival response, plays a significant role in these situations. When trauma occurs, the amygdala fires, inducing fear. Survivors, especially those who can recall details of the assault, may find themselves repeatedly trapped in this cycle of fear, even when there's no imminent danger. During a traumatic episode or the recall of such memories, the prefrontal cortex, responsible for rational behavior, loses its executive control. The body's primary focus is survival, not rational thought, during these moments.
Understanding these cognitive processes is crucial because one cannot simply will themselves to move on from such situations. Overcoming this hurdle and reintroducing safety, comfort, and arousal into one's sexual life often necessitates working with a specialized therapist to process these memories and emotions.
Confronting the Weight of Shame
Sexual assault frequently leaves survivors grappling with overwhelming shame that can paralyze them and deter them from rediscovering sexual pleasure and intimacy. Research indicates that most sexual assaults are perpetrated by individuals known to the victim—acquaintances, friends, partners, or even family members. Survivors sometimes experience a double burden, having trusted their assailant. They might blame themselves for this trust, feel that the perpetrator had more rights over their body, or harbor self-blame in other ways. However, it is essential to acknowledge that blame should never rest with the victim. The blame lies solely with the perpetrator.
To shed this shame and begin the journey towards healthy sex after trauma, it is crucial to begin with self-forgiveness. Acknowledging the situation and disentangling from the harmful self-narratives that play in the recesses of the mind is the first step. Survivors must resist any external invalidation, whether from family members, authorities, or others, and believe in their own truths. Sex toys are effective in restoring libido for people who have been sexually traumatized. You are welcome to buy and learn how to use the rose toy to help you restore your libido on our website.
Consent as the Cornerstone
For survivors and those in sexual relationships with them, establishing and maintaining consent is paramount. It is vital to obtain clear and enthusiastic consent for every sexual activity, every time. For survivors, especially, knowing that their boundaries and permissions are respected is empowering. It is important to understand that consent is dynamic and can evolve. The consent given today may not be applicable tomorrow. Furthermore, consent can be revoked at any point during a sexual encounter. Open and honest communication is the key to ensuring boundaries are respected and sexual experiences are positive.
The Supportive Role of Partners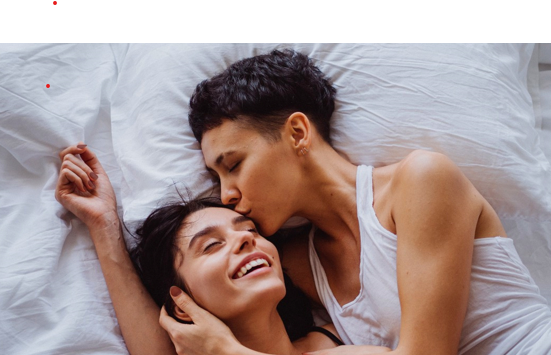 Having a supportive partner can be therapeutic and instrumental in the journey towards reclaiming sexual pleasure. Partners who are patient, understanding, and willing to let the survivor initiate or take the lead can significantly contribute to the healing process. Actively listening to your partner's experiences, sharing in their emotions, and regularly checking in with them about their recovery progress are essential elements of this support. A partner's empathy, active participation, and ability to adjust to the survivor's needs can play a pivotal role in their recovery.
Seeking a Community of Understanding
An immensely valuable facet of the healing process after sexual trauma is the opportunity to connect with a community of individuals who have navigated similar challenges. This support network can manifest through group therapy, or it can be as simple as having close friends with whom survivors feel safe and comfortable discussing their experiences. Even though sexual trauma frequently generates feelings of isolation, it's important to recognize that it is, unfortunately, a widespread experience. Sharing one's story and being truly heard by someone who has faced similar ordeals can be profoundly therapeutic and contribute to the healing journey.
Conclusion
In conclusion, reclaiming one's sexuality after sexual trauma is an arduous yet immensely rewarding journey. It requires the support of a specialized therapist, self-forgiveness, and a steadfast commitment to maintaining consent and boundaries. The role of a supportive partner and a community of understanding individuals can further aid in this process. Ultimately, with the right support and understanding, survivors can reclaim their sexual lives and embark on a path to positive and fulfilling sexual experiences.
ALSO, READ Spice Up Your Sex Life with a Couples Massage