SIGNS HE WANTS TO GET YOU IN BED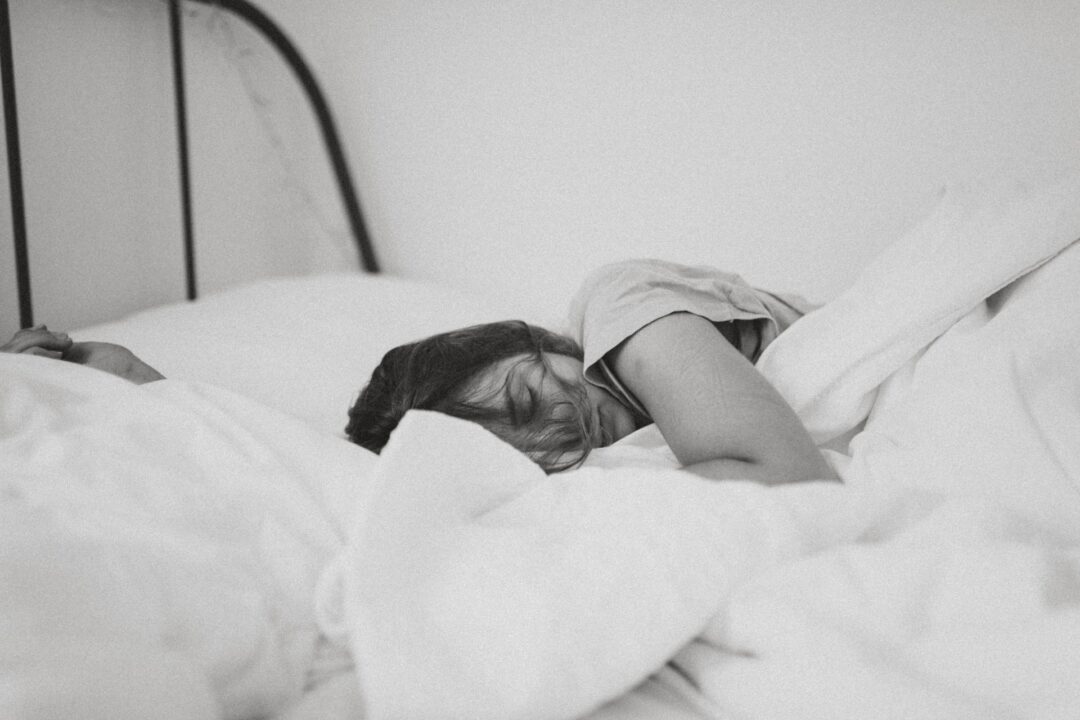 Last Updated on July 22, 2022 by Joshua Isibor
I keep on hearing stories of ladies crying after a breakup feeling so used. They wondered what they must have done wrong or didn't do which could have made their ex's leave their relationship. Most times it isn't about that, the guys in question simply just want to have a fling and go.
So it's more like…yeah I am done with you here, I have gotten what I want and zoom! They leave. Majority of this untimely heartbreak or unexpected breakup could have been avoided if a girl paid great attention to the said guy in the beginning. A guy whose main motive is wanting you in bed can show certain signs early on.
Now, this is not to say, a guy wanting sex from you is very bad. From studies, men always enter a relationship with the thought of having sex too, but not just that. A man can desire sex and wants to know your person, be part of your life and support you all through.
However, a man who doesn't want anything else other than to get you laid doesn't care about any of the aforementioned. They just want the cookie at every opportunity and leave when they are satisfied.
Although we can't really tell if a guy actually wants to have you in bed because most guys can try hard to be very clever. They can act all nice and sweet, but at the end give you the shock of your life.
Anyway here are some telltale signs you can look for in a guy to check if he is only interested in what's between your legs;
8 SIGNS HE WANTS TO GET YOU IN BED
1. HIS ATTENTION IS PRIMARILY ON YOUR APPEARANCE.
Guys who are totally obsessed with having sex with you notice everything about your physical appearance. From your butt to your boobs. Most times you can catch them staring at your backside or running their eyes subtly all over your chest. And most of the time they compliment your appearance, they dab it 'hot', 'sexy' etc
When a guy thinks you're attractive doesn't mean any harm but if that's what he only sees, now there's some red flag there. Guys who aren't obsessed with sex will be more likely to tell you how smart and funny you are. They notice your personality, the way you laugh and think. But a guy whose only desire is to get you in bed only sees the exterior.
2. YOU CATCH HIS EYES WONDERING TO CERTAIN PARTS OF YOUR BODY
Guys who are decent and interested in something deeper than sex stare more often at your face and eyes. They want to be captivated by your inner beauty and self. However, if sex is only on his mind, his eyes will wander to other parts of your body like your boobs, necks,, and butt. Of course, he might try to be clever, when checking out your assets, but it's very possible that you will catch him red-handed.
3. HE FINDS EVERY MEANS TO TOUCH YOU
If he tries touching you at the slightest opportunity, that could be a sign that he wants you in bed. At first, he might try brushing his hands against his or tries touching your butt. Hopefully, he won't be too creepy about this, he might make it seem normal or funny to you, but the bottom line is that he'll take any opportunity he gets to touch you. However, a guy who is interested in something more tends to be willing to wait for another date or more before he would ever want to touch you. He will be more respectful.
4. HE LICKS HIS LIPS.
This is a major sign if he does want you in bed. Licking his mouth although, could be a sign he finds you attractive. However, a guy who is always licking his lips around you frequently is thinking about how to get you laid. Apart from that, it's really really creepy and crappy. A guy interested in you genuinely will try as much as he can to respect you enough to not show off some creepy stuff.
5. HE MAKES SUGGESTIVE COMMENTS.
Tired of hearing those stupid text pop about 'what are you wearing?', 'what's your favorite sex position?' bla bla. When you keep hearing suggestive comments and statements from a guy regularly, it is sure sign he wants you in bed. Part of this is intentional because he wants to get you thinking about the possibility of you getting naked. He wants you to have the idea that he wants sex. Also, his brain is so consumed with thinking about sex that he only talks about fantasies centering on getting you naked and having sex with you.
6. HE ONLY TEXT YOU IN THE MIDDLE OF THE NIGHT
If he only texts you when he thinks of sex or he is horny especially past 10 in the night. Girl, that guy is sure after your panties. A guy who wants something deeper, text or calls you regularly. He asks after your day, work, your family, and pet…not just some sex related chit chat.
7. HE'S EAGER TO INVITE YOU OVER.
If he is always pushy and eager to invite you to his apartment, know that he wants you in bed. A guy can't sleep with you unless he can convince you to come to his home, right? So if he is not planning to take you to a nice restaurant or cinema, just his apartment? Then this might be the best way to know that a guy is dying to get you into bed. Every date idea he has will involve his place. He knows that getting you to come over is his best way of getting you in bed. Even if there are chances that it might likely not happen. He is just trying to keep his odds as little as possible.
8. HE DOESN'T TALK ABOUT THE FUTURE WITH YOU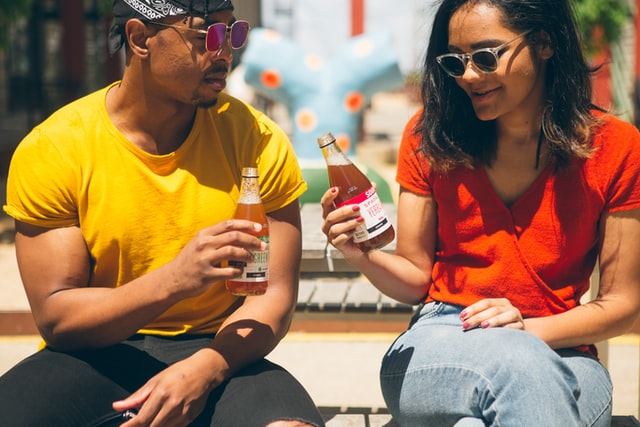 A guy who is just after a fling does not see any future relationship with you. His conversation is more about being horny, wanting to have s*x, and how you turn him on. He ceases to have any real conversation with you. This is a sure sign that he just wants to have s*x and leave. A guy who is interested in you wants to talk about something real, deep, and about your future together.
Avoiding breakups and investing time in relationships that aren't worth it can be hard but knowing the motive behind every guy coming your way can make all the difference. While you enjoy your date nights, try as much as you can to look at certain signs that could point you in the right direction you should follow. And above all good luck!!
ALSO, READ 7 Unmistakable Signs He is Losing Interest in You