9 Simple But Sweet Ways To Pamper Your Partner At Home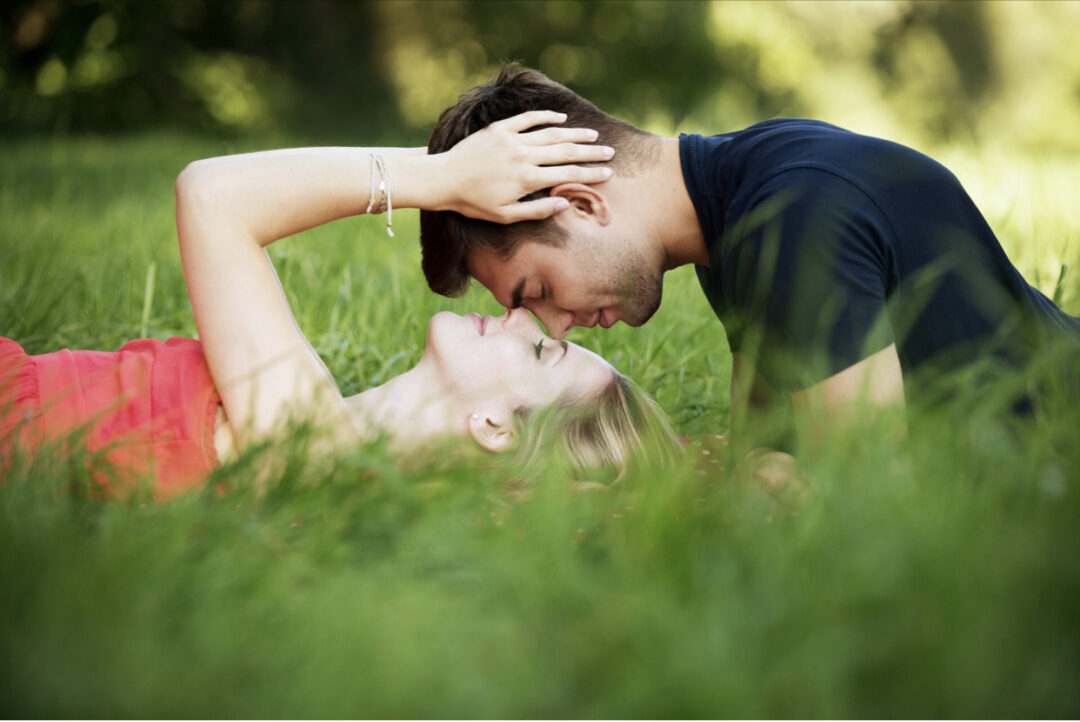 Last Updated on February 9, 2023 by Joshua Isibor
It's easy to get used to your relationship with your partner. The everyday mundane nuances of your partnership may be hindering the love between the two of you from fully flourishing.
How often do you pamper your partner to make them feel special? Whether you do it regularly or occasionally, being pampered is said to be enjoyable for many partners. It makes them feel wanted and remembered.
Read along if you're looking forward to knowing what simple things you can do to make your partner understand how important they are to your life.  
1.

Give Them A Massage
A good massage is a great way to help anyone relax and unwind after a long hectic day, especially when it comes from a loving partner. Whether you're a great masseuse or not, nor whether you love giving a massage or not, give your partner a massage.
All you need to do is move your fingers through their hair while sitting next to them. If you're a newbie in the world of massage, try doing a simple head massage. You can make them even more comfortable by making them rest their head on a soft and comfortable pillow such as a buckwheat hulls pillow while caressing them.
2.

Prepare Their

Favorite

Meal
Food is believed to be among the best ways to pamper your partner. Get to the kitchen and prepare their favorite meal. After that, set up the table and don't forget to include a glass of wine.
If you aren't a perfect cook, prepare something simple in the house and get the rest of the meal course from their favorite restaurant. Decorate the table with beautiful flowers and some candles to make them feel loved. Though the gesture might seem small, it goes a long way in making your partner feel special.
3.

Do Their

Manicure
Most people like to take care of their fingernails or have specialists do it. If your partner is such a person, why not offer to do their nails instead? Everyone will enjoy it when their partner surprisingly gives them a manicure.
Ensure that you also put some lotion on their hands and feet to take their manicure experience a notch higher. To top it all of, you can let them rest their feet on a high–quality pillow like the one featured in the following video:
With this, your partner will not only feel pampered but also cherished.
4.

Watch Their Favorite Movie

With Them
In the event that your partner is a movie enthusiast, why not watch their favorite flicks together? It's understandable that you might have different tastes when it comes to good entertainment ideas, but sacrificing your time to give them company may mean a lot to them.
If you get to choose what to watch in most cases, let them choose once in a while. Stay by their side without saying a word throughout the whole show. Your partner might not disclose their feelings about the whole experience, but they feel highly treasured deep down in their heart.
5.

Surprise

The

m

With

A Gift
You can pamper your partner by giving them gifts as well. For instance, if your partner loves art, you can surprise them with a set of colored pencils. If they are so much into reading, get an inspiring novel from their favorite publisher.
Also, you can buy them a beautiful millet pillow with a note telling them how you appreciate their presence in your life. With such gestures, your partner will rest assured that they're in the right place with the right partner.
For a classic and timeless gesture of love, consider getting an exquisite bouquet of roses as they are the traditional symbol of passion and devotion, and their beauty is sure to make anyone feel special.
6.

Remember To Celebrate Their Special Days
If you want your partner to feel pampered and treasured, don't forget about their special days. Though sometimes it's easy to forget due to many things in your mind, try writing down some reminders in either your notebook or to-do list to avoid forgetting.
Be it a birthday, anniversary, or any important day to your partner, celebrate it with them and make it more relevant to them. If you had invited other people to celebrate with you, ensure that you set some hours, preferably evening hours, for only the two of you. Use this opportunity to make them feel wanted by telling them how they make you feel.
7.

Create

S

ome 'We Time'
Can you remember the last time you spent your day indoors doing nothing but rocking yourselves into each other's arms? Spending some time indoors doesn't necessarily mean making love; it can mean watching a favorite movie and simply enjoying your partner's company.
Additionally, staying indoors doesn't imply you're antisocial; it means creating a couple's time to skip everything else and concentrate on yourselves. Try to make up some time for your partner, even if it's only for a few hours, but if you have all day, the better.
Remember, an indoor 'we time' can be spent anywhere in your house, even in the bedroom. For instance, imagine spending the whole day by your partner's side while in bed talking about things that matter to you.
And when you or your partner needs a quick nap, you comfort your head using comfortable pillows such as Buckwheat Hulls Pillows for better Sleep. You'll certainly both find it worth being in the company of each other.
8.

Have A Hot Bath Together
Nothing is more calming than a hot bath after a busy day. Topping up the hot bath with aromatic oils and your presence is enough to make your partner feel stress-free and appreciated. Enjoy the bath together and let the moment carry you. There's no better way to appreciate your partner with such little things with a huge meaning.
9.

Serve Them Breakfast In Bed
Instead of waiting for the alarm to wake them up, why not wake up early and prepare their breakfast. Set your breakfast and take it to them while still asleep. The sight of you sitting by their side smiling while holding a cup of warm chocolate is enough for them to feel pampered. Further, by being so kind and caring in the morning, you set a more relaxed and happy day for your partner.
Conclusion
Pampering the one you love is one of the ways to make them feel special and wanted. Whether big or small, pampering your partner means doing things that make them feel loved and in the right relationship.
If you can't afford fancy candlelit dinners and expensive gifts, don't worry. Even little things such as giving them a head massage, manicure, and having a hot bath together can help make your partner feel pampered and cherished.