Small Bathroom, Big Potential: Tips for Maximizing Space and Style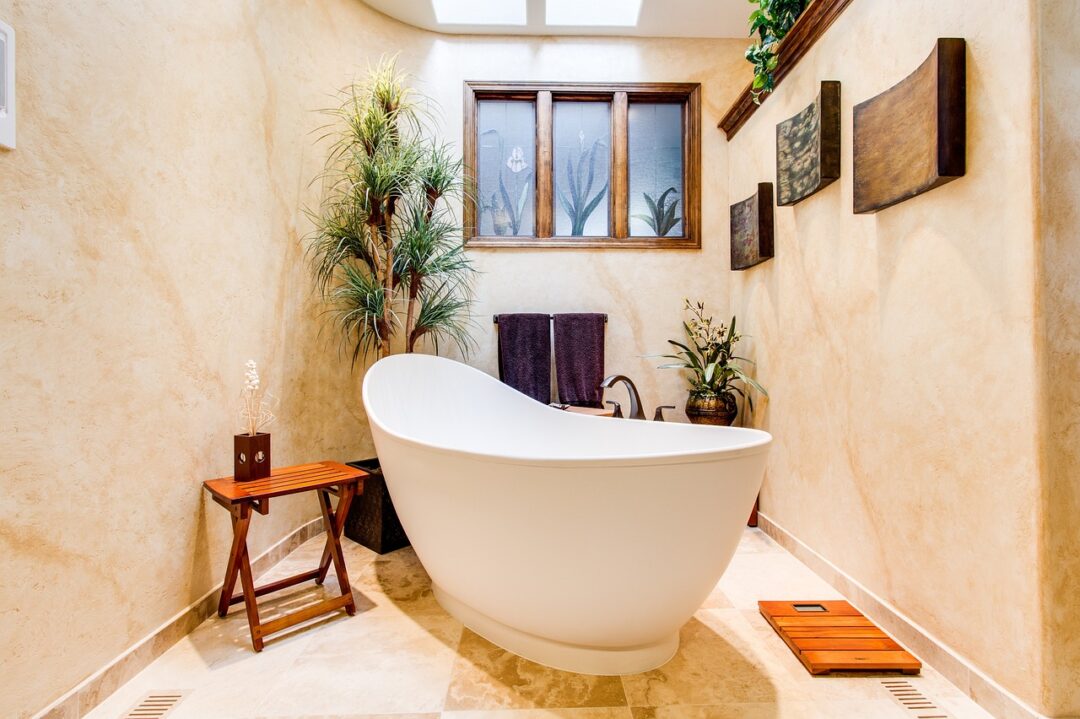 Last Updated on July 11, 2023 by Joshua Isibor
Are you satisfied with the way your bathrooms look right now? Whether you're living in your property or renting it out, it's important to invest in proper and regular maintenance. Wear and tear can be harsh on bathrooms, making them look outdated and dingy more often than other rooms. 
According to Statista, in 2022 alone, 45 percent of all US homeowners changed their master bathroom layouts. One major reason for this renovation (for about half of these homeowners) was that they couldn't stand how their bathrooms looked. 
Of course, the projects also helped increase the value of their homes and increased their satisfaction with the bathroom layout. The same benefits can also apply when we work on small bathrooms. 
If you're living in Grand Rapids, your home (most likely) is steadily increasing in value. For the past few years, surveys have shown that this city is one of the best places to live in the United States. Your investment will have higher returns when you update your home regularly.  
Moreover, mid-range renovations in Grand Rapids can cost anywhere between $12,000 – $15,000, which is comparatively cheaper compared to other states where home prices have declined. 
So apart from the value of a home, remodeling or renovating a small bathroom makes a lot of sense. Small spaces usually need some work to bring out their full potential. Neglecting this part of your home might mean facing more inconvenience than you have to. 
With a proper bathroom layout and an organized system, you get to utilize the whole space in the bathroom.  
When you're ready to maximize space in your small bathroom, consider hiring a reputable Grand Rapids Bathroom Remodeling company. 
Hiring professionals ensures you get the best value for your budget with clever, more efficient storage solutions, efficient designs, and other additions, helping you transform that small bathroom into a more stylish, functional, and convenient space.  
With that said, are you ready to start increasing the potential of that small bathroom? Let's get started. 
1. Get Storage Solutions for Small Spaces
Every bathroom needs storage for spare towels, toiletries, washcloths, etc. If you need to purchase new shelves or other forms of storage, go for the ones suited to small spaces. 
For instance, floating vanity cabinets will save space and give you the required storage. Some more options may include: 
Corner cabinets

Narrow baskets (on the wall or the vanity itself)

Wall-mounted shelves

Extra shelving in empty spaces, e.g., above the toilet

A wall-hung tallboy (a tall and narrow cabinet)
If you're stuck for ideas or feeling demotivated, check out some bathroom remodels before and after pictures. These will showcase the potential a small bathroom can have. Plus, seeing such results will help you keep working on ongoing projects!
2. Allow Some Natural Light
Even with an exhaust fan, some natural sun and light in your bathroom can enhance the space. Natural light can even make a small bathroom seem slightly larger. Consider installing a skylight or a large window for more light and air when thinking about your bathroom remodel. 
What if there are no windows? 
Some bathrooms may not have any natural light source, but they don't have to be dark and uninviting. Use mirrors, classy light fixtures, and light, tasteful colors to make the room feel brighter. Soft and pastel shades of yellow, azure, and mint are great options for giving an uplifting look to your small bathroom. Check out more bathroom color ideas online and make a more informed decision. 
If you're up for a retiling project, the glossy ceramic options are best for reflecting lights within a room. Opt for a light-colored bath, with the sink and toilet matching its style. These will bring the room together and make it look less cluttered. 
Of course, the bathroom remodel cost is a huge factor in deciding what you do with this space. Work out a reasonable budget and save up for major changes.  
3. Clear Partitions
It may not seem like a walk-in shower is viable for a small bathroom. However, if there is space for it, you may want to consider a clear enclosure or glass door for your shower. This addition will give your bathroom a more high-end, luxurious look. 
Plus, the partition will prevent the whole bathroom from getting wet whenever someone takes a shower. 
What does a clear partition do?
If you have a glass enclosure or door for the shower, it will maximize the natural light in your small bathroom. The space will instantly look larger and brighter. On the other hand, shower curtains might darken the space and prevent natural light from getting through. 
A more streamlined space
Walk-in showers can help to streamline limited bathroom spaces. They're usually curved, which creates an illusion of more space than there is. They also become the central feature in a bathroom–anyone entering will immediately focus there instead of the tiny room itself. 
4. Invest in a Pocket Door
With a small room, the main focus of remodeling is to save space. Floor space is among the most concerning factors, so consider space-saving features to combat this issue. 
A pocket door is one of the best examples here. It will slide into or onto a wall, making getting in and out of the small room easier. 
You also don't have to worry about navigating around the sink, tub, or toilet when handling the door. A pocket door makes the bathroom experience easier and smoother. 
5. Opt For a Freestanding Bath
If you want to free up space but still need a tub, go for the freestanding option. It might even be the more hygienic way to go, as there are fewer spaces for mold growth and better air movement. 
A free-standing tub is also a statement feature that can make your bathroom look more luxurious. Consider some inbuilt shelves or a ledge near the tub to make the most of the remaining space. These features will add to the convenience of bathing since you can store essentials on the surfaces. 
At the same time, you may want to reserve some space for a bit of decor. A small plant, scented candles, or decorative soap can all be great ways to enliven the space.
Conclusion
Natural wear and tear can make any room look old and outdated. Bathrooms are usually a high-traffic part of a home, so they're especially susceptible to aging over the years. Cracks, moldy growths, or just a generally used look can make any small bathroom seem unbearable. 
Modernizing the space will help you make the most of its potential, also attracting better buyers/renters in the coming years.
If you want to uphold the value of your home, it's time to get working on that small bathroom! Even a few small tweaks might upgrade the quality of your daily routine, so why not think of a starting point today?
ALSO, READ 5 Home Improvements You Can DIY – And 5 You Shouldn't