7 TIPS ON HOW TO BREAK-UP A RELATIONSHIP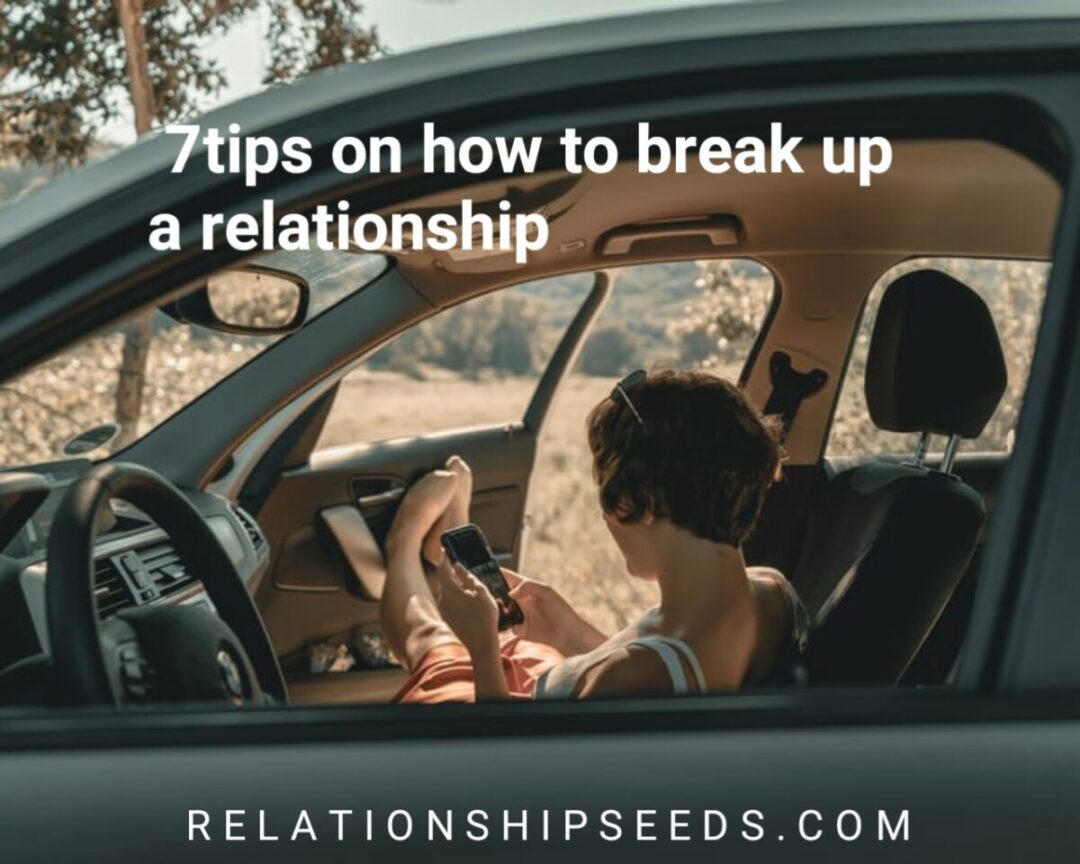 Last Updated on July 26, 2022 by Joshua Isibor
THE BEST WAY TO BREAKUP A RELATIONSHIP
A relationship break-up is a process of extinguishing or terminating an existing feeling in an intimate relationship. A relationship breakup has nothing to do with marriage because a breakup in marriage is called divorce.  Breaking up with someone isn't as easy as you think, because it's hard to look at someone you've been dating for years straight in their eyes and tell him/her you don't love her anymore or you're no longer interested in the relationship.
Before attempting a breakup,
YOU NEED TO DO THE FOLLOWING CHECK-UP
1.ASK YOURSELF AGAIN AND AGAIN, WHY AM I DOING THIS?
It's actually a personal question to ask oneself. You need to seek answers within yourself like:
Why am I doing this?
Does this relationship actually deserve a break-up?
What can I do to prevent this breakup?
Is it for the betterment?
Can any Remedy be done?
Am I being selfish about this?
Am I being led by Bad advice???
2.You'll need to make up your mind:
Before ending any relationship, you'll have to do relationship self-examination. If you're having a double mind about your relationship it is expedient to relate it to your partner because sometimes people break up for the wrong reasons.
Some partners can be very cruel in breaking up with their partners especially those that are fond of bringing the breakup as a shock; it can be traumatizing and super hard to get over with. Breaking up with your boo needs courage and confidence.
7 TIPS ON HOW TO BREAK UP A RELATIONSHIP
Breaking up a relationship doesn't require much ceremony. You just need the right approach to break up.
1. Be Clear With him/her;
In case you're cutting off an association with your partner, you owe it to the next individual to clarify and give clear reasons especially when she's not aware of the breakup. Let's talk about the case of infidelity, especially when the unfaithfulness becomes so frequent and it's getting out of hand, hence: Break up would be a lot easier in THIS CASE.
2. SEND HER A BREAKUP MESSAGE BEFORE SEEING HER:
Sending her a breakup text helps to mitigate the tension and the shock. Break-up text is best sent at night so that he/she would sleep over it. Most people who engage in distance relationships usually use this method to breakup. Sending her a text shouldn't end there try as much as possible to do no 3 tips listed here.
3.Do it ONE-ON-ONE:
Before breaking up try to call or mail your partner that you want to see Him/Her. Texting on the Phone seems very unprofessional and looks immature sometimes. When confessing your love to your partner, you did it face to face, so face your FEARS. Delivering the NEWS in PERSON shows that you're serious about it. Texting shows that there might be room for negotiations or pleading.
4.PICK A COOL LOCATION:
breaking up in a serene environment with less gathering is actually one of the best locations for a breakup. Choose a place you'll be much more comfortable in case of any violent response from your partner.
5.Pay attention to your partner's view:
You may not really like what you would hear. Pay attention, listen carefully because that break up might not work especially when your reasons are not concrete (solid).
6.Avoid argument:
breakups don't warrant you to engage in an argument. Break up is not a time you debate. Settle down and react to it maturely. Break-up conversation can never be exciting. It's good to Abstain from concentrating on what you figure they fouled up.
7.Be Sober:
Most people might actually be happy breaking up. you don't need to show your emotions, just be sober so as not to worsen the situation or mood.
Click here to read==>8 IMPORTANCE OF TRUST IN A RELATIONSHIP