Things You Should Remember When Dating Casually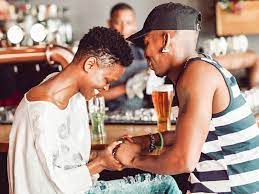 Last Updated on July 26, 2022 by Joshua Isibor
The concept of casual dating has taken root in the life of a modern person so firmly that seeking hookups openly is no more frowned upon. The whole community of people seeking nothing but adult fun has been created, as well as a set of unspoken rules that one must follow to ensure they are safe and satisfied.
If you are a newbie in the world of no-strings fun or are wondering why it doesn't work for you, let's go through a few essential rules of casual dating which can boost your dating experience from "average" to "spectacular."
Neither Control nor Be Controlled
In most cases, one can't date someone casually because they forget the main rule of no-strings-attached relationships – you are not allowed to control the other person. For some, it can be a hard pill to swallow, but the whole concept of no-strings relationships works in a way that ensures you and your partner don't have any control over each other.
You both are allowed to do anything, anywhere, with anyone you want, and the other person has no right to judge, cause scenes, or impose their lifestyle, beliefs, etc. The only thing that should connect you is sex; otherwise, it won't work, and you'll finally find yourself stuck in a toxic maze of mixed feelings.
Don't Confuse Pleasure with Being in Love
It happened before, still happens everywhere, and will probably be happening in the future because it's how a human's brain works. If you spend some time with a certain individual communicating and getting intimate on a regular basis, you both learn how to make each other feel good, whether intentionally or subconsciously. And there comes the point when one can start to catch themselves thinking, "Am I falling in love with this person?" especially if the sex is really good.
Still, some people managed to solve the issue of mixing pleasure with romantic feelings by enjoying adult dating on the Internet, using dating platforms to find hookup partners instead of seeking them in real life, and, therefore, getting too attached in the process of trying to get along. It's pretty obvious why it works better; there are a lot more options, meaning you don't have to stick to one person just because they are always available for sex and you don't really have time to seek someone else in your area.
Of course, the quality of sex may become slightly lower compared to when you get intimate regularly with one person. But in this case, avoiding romantic feelings becomes almost unreal. Besides, considering that you can have more partners than usual through online dating, you can still have sex regularly, develop your skill of pleasing someone sexually, and stay away from the drama of getting attached.
Asking for an STI Test Is Perfectly Ok
STDs are the biggest fear of someone who prefers casual dating over traditional relationships, and that's no wonder. We all know that, at this point, the slightest mistake can change your life dramatically. Some infections and diseases are curable with drugs, and some may stay with you for the rest of your life. No matter the case, an hour of sex, even if it's too good, shouldn't cost you weeks of treatment and fear of never betting better again.
So, if you are contemplating if it's okay to ask your partner for an STD test, it is not only completely fine but also could save at least you and your future partners from a long list of problems, big and small. No matter if it's the first time you meet for a hookup, or you have known this person for some time, taking STD tests on a regular basis and sharing the results with your partners is vital.
You Can Go on Dates with Other People
That may seem like an obvious point, but when seeing someone casually, some people still feel confused about whether they can meet other people for sex and go on dates or not. As was already mentioned, the concept of casual dating implies no strings or ribbons, no demands, and no commitment.
Most of us are used to the thought, "If we have sex, it means we have obligations towards each other." When in reality, your only obligation is to get pleasure from the process of getting intimate with your casual partner and make sure everyone is safe. You're not exclusive, meaning you are both allowed to go out with other people whenever you want and still meet from time to time to have sex.
However, if you plan to start dating someone soon, it's better to terminate any of the casual flings you have at the moment since they can affect your future romantic relationship in a bad way.
Casual relationships can be hard to maintain, especially if you want to stick to one person because, at this point, the risk of catching feelings is pretty high. However, with the right approach and mindset, you can make the process of hooking up not only safe but also stress-free. Following the tips that we mentioned today, you are bound to succeed.
ALSO, READ How to Build a Lasting Relationship