Transform Your Love Life with the Latest in Intimate Gadgets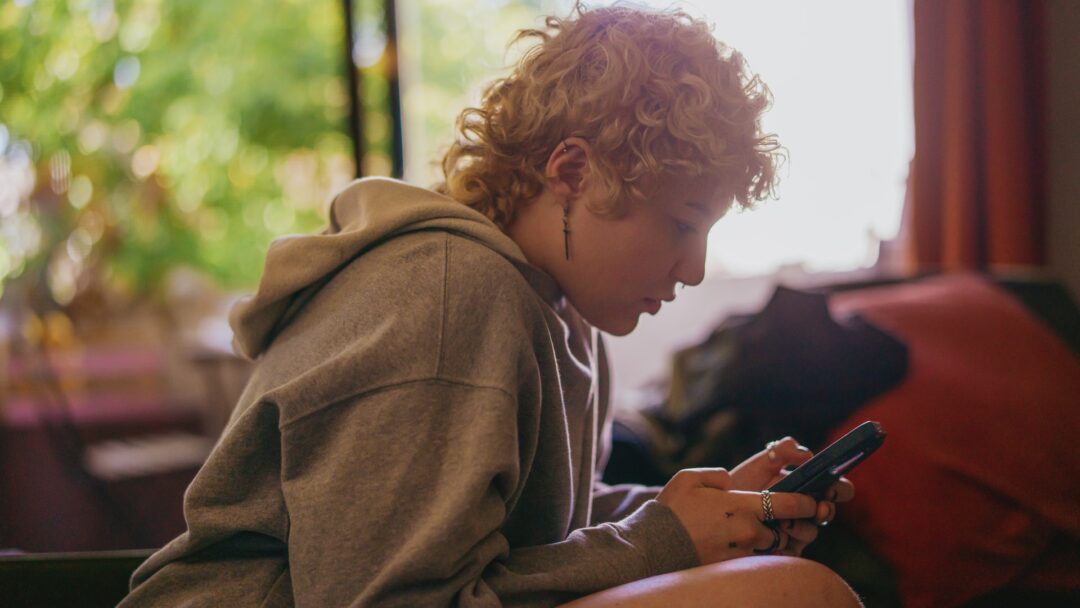 Last Updated on September 14, 2023 by Joshua Isibor
Looking to add a bit of razzle dazzle to your love life? Look no further than intimate gadgets. Intimate gadgets are blowing up everywhere, and for good reason. They are a great way to add spice and excitement to your love life. They also come in all shapes and sizes, so you can definitely find one for yourself. 
In this era of technological advancement, it is no wonder that innovations have reached the intimate gadget industry. There are more and more premium sex toys that are revolutionizing the way we connect and experience pleasure with our partners. From application-controlled toys to smart bedroom accessories, you have many more options to spice up your love life.
Here are a few ways Intimate Gadgets Can Transform Your Love Life
Sex toys can be fun! You don't need to go as far as they did in 50 Shades of Gray to have a little fun experimenting in your love life. The toys can add a new vibe to your bedroom activities and elevate intimacy between you and your partner. 
Better Sex
Sex toys can help spice things up in the bedroom and make it easier to reach climax during sex. It encourages you to experiment with your bodies and find what can potentially lead to more orgasms. This elevates sex and gives new and exciting experiences in the bedroom. 
Having an intimate gadget in the bedroom can encourage couples to explore their sexual desires and fantasies to cater to various preferences. You can discover new levels of pleasure using these gadgets, whether a vibrator with customizable settings or a sensory-stimulating wand.
More Orgasms
Everybody could use a few more orgasms. As fun as sex is, orgasm might not be a given. For instance, research in the Journal of Sex and Marital Therapy shows that about 18 percent of women can only achieve orgasm through vaginal penetration, and 37 percent need clitoral stimulation to reach climax during sex. So it isn't so straightforward, and there is no clear and clear answer for everybody.
If you use sex toys, your chances of orgasms increase. We will explain why! 
Sex toys take you on a journey of self-discovery. Using it can lead you to find how your body works and what erogenous zones help you achieve orgasm. In addition, the latest intimate gadgets come with different settings and modes, allowing you to experiment further and have even more explosive orgasms.
With this knowledge, you can express your sexual demands in the bedroom.
Overcoming Sexual Challenges
It might be tough in the bedroom. There might be sexual challenges that may prevent them from having a satisfying love life. This can ruin the chemistry in the relationship. Fortunately, intimate gadgets can be employed to address this issue and keep the love rolling. 
A typical example is erectile dysfunction in men. Intimate gadgets like vacuum erection devices and cock rings can help manage these conditions. Another famous example is arousal difficulties; some people may struggle to get in the mood for sex. Intimate gadgets designed for stimulation and arousal can awaken your desires by stimulating you in the right places.
Enhancing Communication
This is another area where intimate gadgets shine. We know that communication is a crucial cornerstone of any relationship; intimate devices go beyond sexual pleasure; they can also enhance intimacy and emotional connection by facilitating communication between partners. 
For example, incorporating a sex toy in your bedroom can encourage you to have an open and honest dialogue with your partner about your desires and boundaries. It will let partners become more attuned to each other's needs and desires. This builds trust and ensures sexual satisfaction for both partners, leading to a more fulfilling sex. 
Long-distance couples can particularly benefit from them. There are now advanced sex toys and interactive mobile applications designed with remote control capabilities that allow partners to share intimate moments in real-time, even when they are miles apart. This strengthens their bonds and keeps their love life strong even when they are far from each other.
Encourages Intimacy
Who says you have to do it alone? The use of sex toys has often been thought of as a solo activity. But it can also be a duo activity. We keep forgetting that it is a toy, too – something to play with others. Using a sex toy with a partner can make it more fun and exciting. As you (both) employ it to explore new fantasies and desires, it can create a sense of closeness and vulnerability, leading to enhanced intimacy. 
When used right, it can be a positive catalyst that takes your intimacy to new levels and strengthens your love life.
Should I Consider Intimate Gadgets?
Intimate gadgets can offer numerous benefits to your love life. They are more than just tools for sexual satisfaction; they can enhance communication, pleasure, and intimacy. These toys offer a world of possibilities whether you're looking to spice up your love life, conquer specific challenges, or explore new experiences.
ALSO, READ How to Handle a Wife without getting Marital Problems