WAYS TO BE A BETTER PARTNER IN A RELATIONSHIP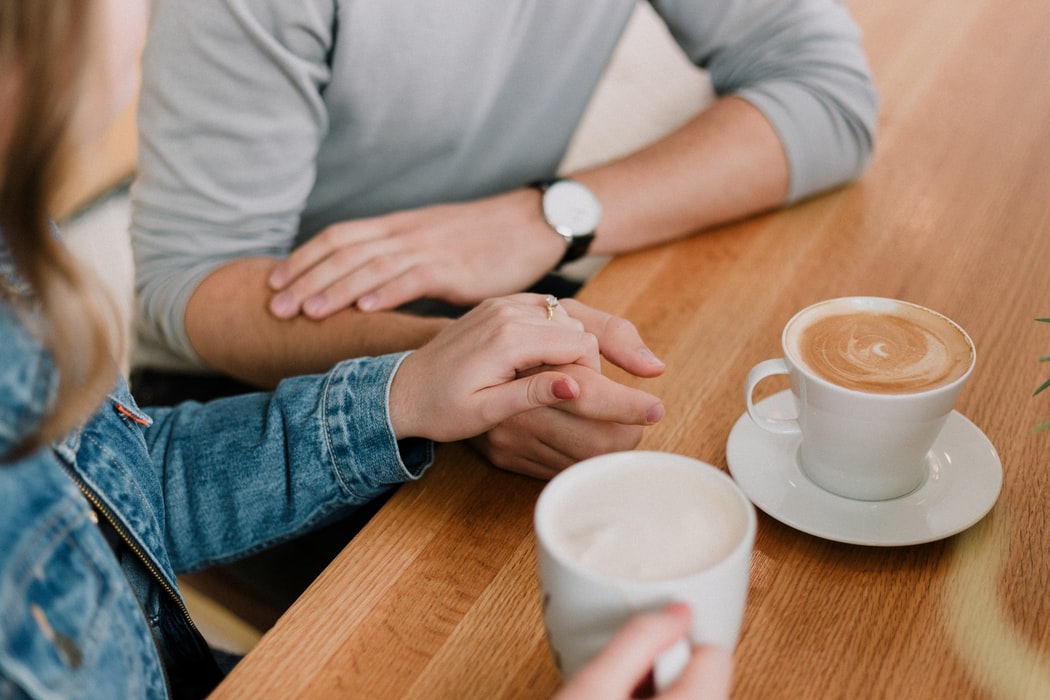 Last Updated on August 5, 2022 by Joshua Isibor
There is no perfect relationship. There is no set of rules guiding one on how to be a good partner. There are absolutely no guarantees that all relationships will end happily, just like in our fairy tales. Talking about fairy tales, we need to start realizing that there are differences between Hollywood kind of relationships and real-life versions.
A better partner in Hollywood is expected to not send just a single red rose but a shipload, or one every day for a whole month.
In my world(real life), not being able to achieve the aforementioned does not mean that you have to be lackadaisical, boring, egocentric, and whatnot. Little things matter either by words or actions.
In the end, you can only control your behavior. Here is a guide to help you live up to your part of the deal.
WAYS TO BE A BETTER PARTNER
1. GIVE COMPLIMENTS
Show a keen interest in the kind of clothes your partner wears or how he does some things. Compliment his/her looks, walking steps, voice, and so on. Every little thing matter and it shows that you care.
2. SPICE UP YOUR SEX LIFE
A major complaint in a long-term relationship is a boring sex life which if not attended to might lead your partner to cheat. That is why it is important to be proactive about sex and endeavor to spice things up.
Discuss with your partner how to make the activity pleasurable, create your fantasies, and enjoy them. Dress sexily, be free, recreate, and enjoy. But remember never pressurize your partner for sex or try to use it as a weapon for what you want.
3. BE ROMANTIC
As romance is one of the most crucial elements of happiness in relationships, its importance cannot be overemphasized. We often do not realize how a lack of romance can lead to an emotional breakdown. Little romantic gestures convey love, affection, and thoughtfulness.
You can do this by; kissing on the forehead, taking a walk with your partner, cooking delicious meals, sending sweet text messages constantly, writing love letters, and so on, and believe me they will feel the butterflies in their bellies.
4. RESPECT
Respect, they say is reciprocal (meaning give and take).
Never underestimate your partner or try to undermine his/her capabilities. Everyone deserves his/her respect irrespective of gender, tribe, color, or age. Don't be too controlling or try to invade your partner's privacy. Respect each other's opinions and watch yourself get better.
5. SMELL NICE
Is it too obvious? But you would be in awe of the outcome. Use deodorants wear good perfume, and wear clean clothes. But at the very least just smell good, very good so they can have a little sniff you know.
6. BE GOOD
Yes, be yourself. Don't try to pretend just to please but you can compromise. Have your own interests but don't try to force your partner to love everything you are passionate about. They can only support you. Be self-esteemed.
7. BE A BIG SUPPORTER OF YOUR PARTNER'S DREAMS.
Another way to be a better partner is to support your partner's dreams. What is he/she trying to work towards in life? Are there any goals and aspirations? No one says you have to love everything you will see or hear but you can help by giving your iota of ideas, giving corrections where necessary, or even seeing loopholes. By doing this, there is a sense of support, encouragement, and validation.
8. GO ON DATES
It doesn't have to be anything fancy. You can go see a movie, go out to dinner, go to parks or take an evening walk. Cecil Carter, CEO of 'dating app Lov', tells Bustle "Date regularly. We tend to get so familiar in our relationships but courtship should never end.
9. PATIENCE IS PARAMOUNT
Be more patient with your mate.
Be tolerant, non-judgmental, empathetic, and always have it in mind that no one, absolutely no one is perfect.
10. DO A NICE THING EVERY DAY
Do one nice thing for your partner every day. It doesn't have to be elaborate. You could make breakfast in bed, become a self-taught masseur (winks), and give flowers, and impromptu hugs from behind. All these efforts might look small but are mighty.
11. MAKE HABITS OF USING WORDS OF AFFIRMATION
Always try to express your love's insincere words and give reasons. For example; say I LOVE YOU, tell your partner why you love him/her, and tell others how great your partner is. Avoid insults and criticisms. Say what you mean and mean what you say.
12. GIVE GIFTS
Giving gifts show that you know, love, and care. If you struggle to know what gift to get then just ask! Ask his/her family, and friends. Avoid missing/forgetting birthdays or anniversaries for small gestures make a big difference.
13. SPEND TIME WITH YOUR PARTNER
Not time when you are just staring at a cell phone but quality time. Try to give your partner your undivided attention. Listen to them when they talk to make him/her have a sense of importance. everyone wants to feel like they matter in a relationship and that they are being heard.
14. HAVE A GOOD SENSE OF HUMOUR
Lighten up. Have some fun either on your own or when you are together. People are naturally drawn to those who can see the humorous side of life. Don't always take yourself too seriously. Be free and watch your relationship sail smoothly.
15. MAKE FOOD
Delicious food gives comfort. It's nice to treat your partner to takeout or show up with chocolates. But to make food for someone to cook a delicious meal from the very beginning takes effort and shows love. If you can't, go online and learn it's easier these days.
Do what makes you happy but not at the expense of your partner's peace of mind. If you have been struck by Cupid's arrow and you would want to be better, consider the above tips, then sit back and watch how your relationship grows.
ALSO, READ TOP 5 MONEY ISSUES THAT COULD  DESTROY YOUR RELATIONSHIP