WHY WASHING MACHINE SHOULD NOT BE USED IN CHILD UPBRINGING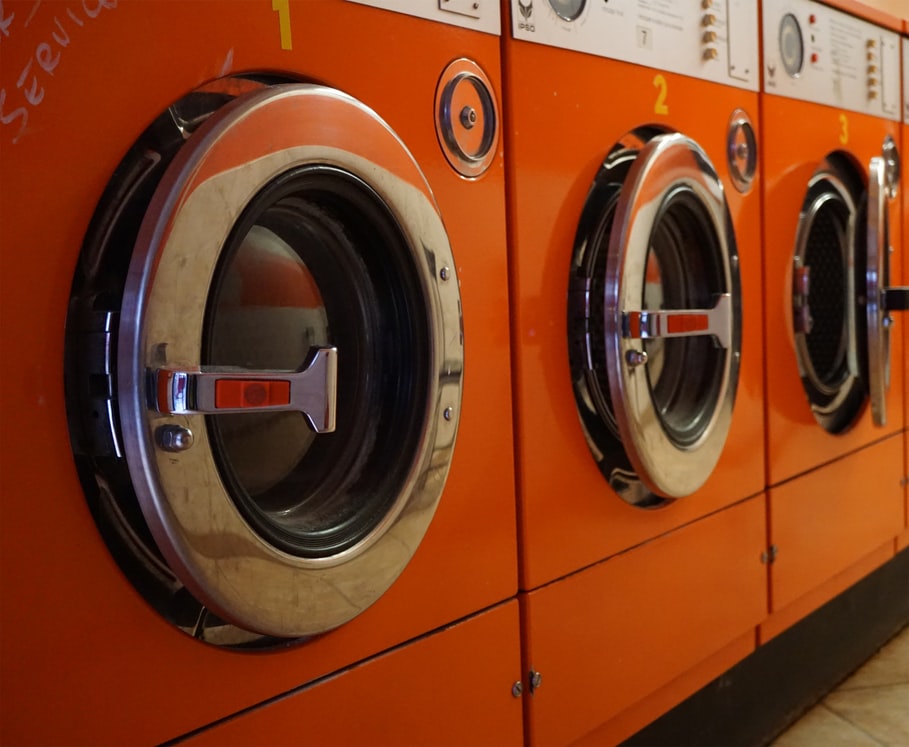 Last Updated on August 4, 2022 by Joshua Isibor
"Ella, why do you have to pack your dirty clothes here instead of washing them? " asked Mrs. Rose, Ella's mum.
"I will take them to the laundryman. I can't wash now, it hurts my fingers." Ella replied.
"You mean, because the washing machine is faulty, you can't wash these few clothes with your hands? " Mrs. Rose asked in astonishment.
"Mum, please I'm not ready for your talks now. Besides, you never allowed me to wash with hands. So, why do you expect me to do the same now?" replied Ella, as she leaves the scene to avoid any more talks from her mother.
Ella grew up in a home where technology did almost all the chores. Her mother never taught of teaching her some of the chores she could actually do with her hands, like washing her clothes. She felt it's not necessary since the washing machine did the job perfectly. There were times when as a kid, Ella wanted to do the washing of her underwear, but her mum would decline, telling her to make use of the machine.
Mrs. Rose never taught of the implications of not allowing her daughter to do any chores until that faithful day, their washing machine got spoilt and the finances weren't all it used to be anymore. It was going to take some time to repair the machine. She was amazed to see her daughter's clothes packed up to be sent to a laundryman, this was when she realized her mistakes of not teaching her earlier, how to wash.
Parenting is a great responsibility that must not be taken for granted. Being a parent is one of the most important and tasking job in the world, much more parenting the 21st-century child.
It is such that whatever you put in, you get to receive.
Raising a wholesome child requires a lot of intentionalities. It requires time and being proactive.
This is the technology generation. Everything has a machine that can do the work. It has made it possible for a lot of parents to find it easier in child upbringing, unlike the older generation that had no access to these technologies.
One of these techs is the washing machine, used for laundries. As a parent, you do not have to worry about the number of clothes your child wears in a day because of the help "washing machine " is available.
No doubt, the washing machine makes work easier for us.
In as much as we have so much advantage from it, the disadvantage can't be neglected either, unless taken care of.
I am a mother, I have a washing machine too and it has been of great help to me.
🔶It makes washing easier and fun too.
🔶 It's quick to use and reduces stress.
But then, if you really want to get the best, without any regrets on the negative effect in your child, do this :
✔️ Ones a week wash:
Let your child wash at least his/her underwear and socks. This will help the child to learn how to use his/her hands to wash in the absence of a washing machine.
✔️ Family Fun Chores Time:
This is where you get involved in the chores(we are looking at washing).
Let the washing machine rest for the day, wash together, and in a fun way. You could share the washing; while you wash, your child rinse and spread, or you wash and rinse, then your child spread. Even if it's is not well spread, let it be, after the washing, you can help spread the clothes better.
One of my favorite parenting quotes is " Parenting is about presence, not present.
Now, what the above step would do is that it brings more connection between you and your child, even as you teach and model the skill, teaching your child to take responsibility for himself/herself.
A washing machine is not bad but it will be bad if it replaced the knowledge of washing and responsibility in your child.
Moreover, the days are not always green, so, prepare your child in the green days to always be ready for the red days.
Here's what I mean;
Your child could find himself/herself in a different environment where there's no use of a washing machine for laundry, of course, he/she would have to do his/her laundry or else, he/she would go dirty and stinky.
You must get your child prepared for any situation.
Don't forget, parenting is a huge responsibility. It requires the right knowledge and skills because, what you deposit into your child, is what you would withdraw.