Why You Must Hire A Divorce Attorney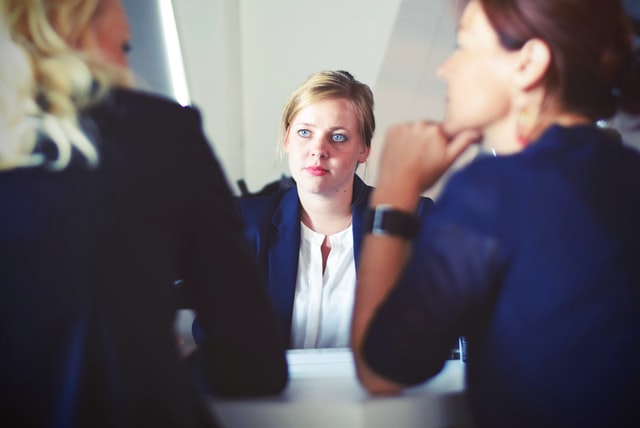 Last Updated on August 30, 2022 by Joshua Isibor
Going through a divorce without legal help is like committing financial suicide. You might be thinking of going through your divorce on your own
and just using information that you can research online but that can do more harm than good. Though a DIY divorce may apply to certain situations,
it is still smarter to hire a divorce attorney to ensure that your best interests are taken into consideration. Keep reading for reasons why hiring a divorce
attorney could be one of your best divorce decisions.
You Want to Eliminate Mistakes
"The legal system is complicated enough to navigate for those who have a legal degree, so navigating it from a layman's perspective is like trying to pilot a plane without even knowing how to ride a bike", says Michael Porter of Haywood Hunt & Associates Inc.
Legal jargon can be very challenging. It can take just one word for you to completely misunderstand something (like a debt or medical issue) or overestimate/underestimate the value of an asset. This is the last thing you want. Why? Because mistakes like this can cause your financial ruin or may need to be corrected with more legal proceedings in the future. An attorney can ensure that your case is being handled properly and that you will not be making decisions that you will regret for years to come.
You Will Benefit from Legal Advice
A divorce attorney can ensure that you get what you deserve during a divorce. This is important because state laws do not always support an even split of a couple's assets. There are cases where a spouse is entitled to a spouse's future income and/or retirement. By hiring an attorney, you ensure that complicated issues such as debts, child custody, current assets, future assets, and child support are legally addressed.
You Want to Minimize Stress
Divorce is a highly stressful time. Not only will it be addressing the end of your marriage, but might also bring up painful experiences from the past. A divorce attorney will provide objective help in gathering information, presenting information, and representing your interests. This will give you more time to process your feelings and take care of yourself and your family.
Keep in mind that a divorce will be a very painful time and the last thing you need is to have to take on legal work. That is what an attorney is for.
You Don't Want Delays
Completing all the paperwork needed for a divorce plus gathering information and documenting everything isn't an easy task. Yes, there are court provided documents but that is just a small percentage of what you actually need. Aside from paperwork, there are other legal issues that can prolong a divorce or halt the progress into a crawl. An experienced divorce attorney knows how to avoid problems like the above and get things done as fast as possible.
You Want A Clear Divorce
A divorce is a legal agreement and is legally binding. You want everything in your divorce to be as clear as possible and that each point that needs to be
addressed are taken care of. A divorce attorney will ensure that your wishes are accurately presented and that you understand everything that goes into
the divorce. This way, the divorce would be free from unclear language or errors.
ALSO, READ TOP 5 MONEY ISSUES THAT COULD  DESTROY YOUR RELATIONSHIP