20 TYPES OF SEXUALITIES (Which One is Yours?)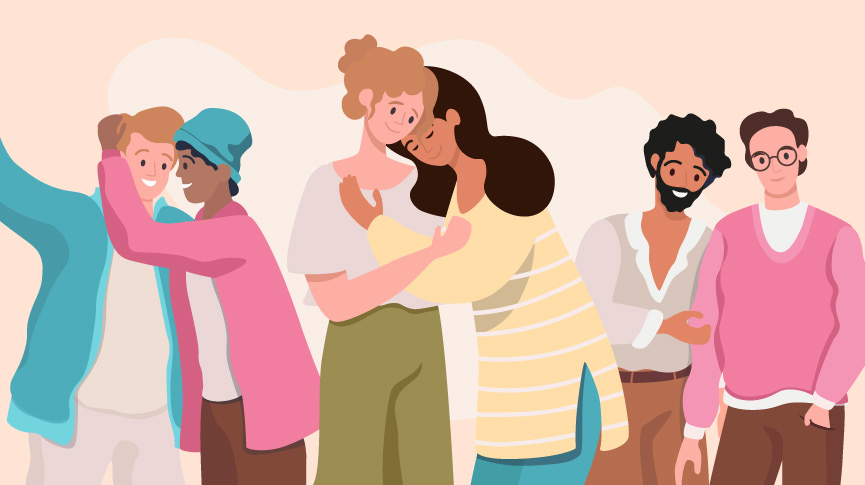 Last Updated on August 9, 2022 by Joshua Isibor
There are many ways a person can feel sexually attracted to others of the same gender, to both, to neither or even to himself.
By learning about each type of sexuality, one can have a better understanding of himself and others by creating authentic relationships.
Coming terms with your sexuality can be a very liberating, exciting and positive experience. It is an important part of who you are. In this case, there is no right or wrong, it's only about what is right for you.
What is Sexuality?
It simply means how a person feels or do not feel attraction towards. It is not only about who you have sex with or how often you have it. Sexuality is about your thoughts, sexual feelings, attractions and behaviors towards others.
DIFFERENT TYPES OF SEXUALITIES
Sometimes if not most times it can take time to figure out sexuality that fits you best. And yes! Your sexuality can change over time. It can be confusing; so don't worry is you are unsure.
1. ALLOROMANTIC
This is someone who experiences romantic attraction to others. It is possible to be alloromantic but not allosexual.
2. ALLOSEXUAL
People with this orientation may identify with other sexuality such as gay, lesbian or bisexual. They typically feel sexual attraction towards other people. It is possible to be allosexual but not alloromantic.
3. ANDROSEXUAL
This refers to a person who regardless of their gender identity, is sexually or romantically attracted to masculinity or men.
4. AROMANTIC
An individual who identifies as aromantic may not feel any romantic attraction towards anyone. Aromantic people are incapable of feeling love; for example, they can still feel familial love, or the type of platonic love that is expressed between friends.
5. BICURIOUS
A person who is bicurious is curious or anxious about having sex with someone whose gender is different from their usual sexual partners.
6. ASEXUAL
Someone who is asexual experiences little to no sexual attraction. Similarly, many asexual people still have a libido and might experience sexual desire. An asexual person might want to have sex for plenty reasons, including:
-to satisfy their libido
-to conceive children
-to show and receive affection
Of course, some asexual people have little to no sex drive or sexual desire and that is also okay since asexuality means different things to different people.
7. AUTOROMANTIC
People who are AUTOROMANTIC experience a romantic attraction towards themselves. It can occur in multiple forms as follows:
-having little or no attraction to others romantically but to yourself.
-having fantasies about a romantic relationship with yourself.
-attracted to yourself more than what is considered to be"Normal". This does not mean that they can't experience romantic attraction towards others as well.
8. AUTOSEXUAL
As opposed to autoromantic, those who are autosexual experience sexual attraction towards themselves. They may also experience sexual attraction to others.
9. BIROMANTIC
Biromantic people have the capacity to be romantically attracted to people from more than one gender group. He/she maybe in a relationship with someone of either of the genders they are romantically attracted to.
10. BISEXUAL
Any gender can identify as bisexual. Bisexuality means that a person be is attracted to his/her own gender and other genders or towards anyone regardless of their genders.
11. DEMIROMANTIC
A person who is demiromantic only develops romantic feelings for another person when they have a strong emotional connection to them.
12. DEMISEXUAL
When an individual typically feels sexual attraction towards a person with whom they have a strong emotional bond,he/she is referred to as Demisexual.
13. GAY
A person who identifies as gay typically only feels sexual attraction towards people of the same gender (i.e for men, ). This term is often used by men, women and non-binary people. However, those in the community use it as an umbrella term.
14. GYNESEXUAL OR GYNOSEXUAL
This describes someone who is attracted to feminity, feminine qualities or someone who identifies as female. What does it mean to be gynesexual and how do you know if you are?
15. HETEROSEXUALITY
Also referred to as "Straight" individuals typically feel sexual and romantic attraction toward people who are of a different gender of their own.
16. HOMOSEXUAL
Although the LGBTQIA Resource Centre state that this term is outdated and may have negative connotations due to the past, the term is used to describe those emotionally and physically attracted to people of same gender.
17. LESBIAN
Lesbianism is also called Sapphism or female homosexuality is the tendency of a female to be emotionally and sexually attracted to other females.
18. QUEER
Queer is often used as an umbrella term by LGBTQIA community to denote different sexual identities like lesbian,gay, bisexual, transgender and so on.
Unless a person is a member of the community (LGBTQIA), it is generally not a good idea to use this term.
19. SKOLIOSEXUAL
This refers to people who are attracted to transgender or non-binary people. People who are transgender identify as a gender different from the one they were assigned at birth. They may identify as a man,a woman or neither.
20. SPECTRASEXUAL
Those who are spectrasexual are romantically and sexually attracted to multiple sexes, genders and gender identities but not all of them.
People do not have to feel sexual and romantic attraction at the same time or toward the same gender because sexuality can exist on a spectrum. If you are struggling with your own sexuality:
-Get support if you're finding it hard to cope.
-Don't hang around someone if they are abusive to you.
-Remember,there is no rush to figure out your own sexuality.
ALSO, READ What to teach your child in Sex Education