6 Gifts for Adventurers and Outdoor Lovers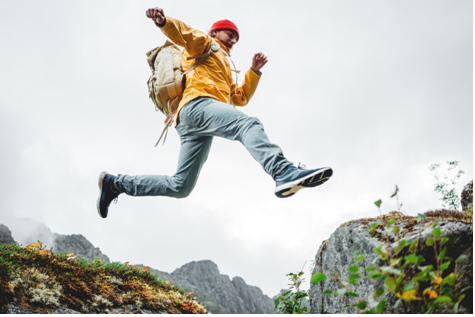 The great outdoors isn't for just anyone who tries to claim it. But for those who would rather spend their days camping, hiking, exploring, or adventuring, a few essentials can complement or even complete their arsenal of handy adventure accessories and adored outdoor gadgets.
So whether your giftee is a die-hard outdoorsman (or woman) in need of a special set of trekking poles or a backyard botanist ready to start spreading seed bombs for spring, the outdoors are as inspiring as they are easy to embrace — and when it comes to gifting, can open up some very affordable options!
Shine a Light on Their Love
If the explorer in your life is a sucker for cross-country cycling or camping, then that means they're liable to get caught in the dark at some point. Sure, you can use your phone light or a flashlight if you're caught out in the dark during a nature adventure, but it's certainly not as effective or as efficient as having a bright spotlight assigned to your eye line!
So if the outdoor adventure lover in your life enjoys cooking by the campfire, leading the way through the thicket or traveling trails, a headlamp is essential! If you're looking to take this idea a step further, consider USB alternatives for the techy outdoor lover who's not completely removed from creature comforts!
If your giftee loves the great outdoors but doesn't actively pursue adventure, consider adding a bit of excitement or wonder to their at-home outdoor experiences by gifting them gorgeous outdoor lighting! Options in this category can range from solar panel lights that peg into the ground to personality-filled string lights that plug in — and all of them are awesome!
Allow Them to Get Lost in Nature — The Peaceful Way
Gone are the days of relying on a compact compass to find your way out of a forest or navigate your way to the nearest river for a fishing trip. Instead, grant them the glorious opportunity to get as lost in nature as they want — without the worry. Get the adventurous soul that you know an outdoor watch with GPS abilities! Not only do most of these watches work as compasses, altimeters, GPS and boast built-in training apps, but they're also always built to withstand excessively tough environments and owners!
Give Them a Guaranteed Solution
Every serious outdoor lover who aspires to indulge in nature excursions and adventures needs an absolutely essential multitool — and the outdoor lover in your life likely deserves a special one!
When it comes to gifts for the outdoors and adventure, this is among the best because of its versatility, personalization and ability to carry almost anywhere. A good multitool can fit neatly into a camping backpack or the side pocket of cargo pants and, in an emergency situation, can sort itself into a solution easily. In addition to pliers, a mini file, a serrated-edge blade and a knife, these types of tools can also come equipped with a fire-starting ferro rod and an emergency whistle.
Whether you're circling around a campfire or claiming your spot on wide outdoors, you need a reliable comfy seat to plop down in and relax. Choose a portable beach chair that is light and easy to carry if you need to be more mobile or have limited room.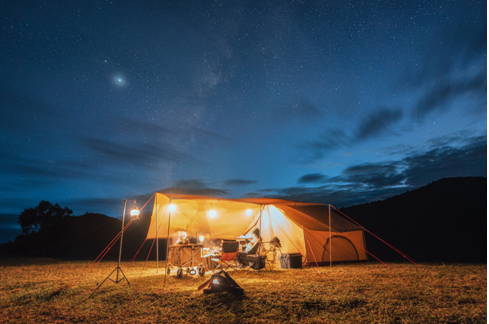 Encourage Comfortable Sleeping Conditions
Whether it be through a simple sleeping bag or a significant and sturdy shelter, supporting a solid sleep is essential when setting up outdoors! If your giftee is unable to set up a comfortable sleeping spot, there's a good chance that they won't sleep at all, even if they try. As a result, they are less likely to enjoy their outdoor adventure time, even if they try!
To ensure a good night's sleep, don't forget to bring a comfy personalized photo blanket with you. This will help keep you warm and cozy on those chilly nights while sleeping outdoors.
Remember that it should never be too bulky or cumbersome for your giftee to carry when it comes to good gear! They may very well explore for extended periods of time before they set up camp, so be sure that tents in particular can be rolled or folded into small packable parcels or carryable backpacks that are light enough to carry all day long!
Improve Their Carry Ability or Capacity
It's always been best practice to store any essentials needed for the day's and night's adventures in a nifty camping bag, backpack or daypack. Likewise, it's always been one of the best gifts for travelers, explorers, adventurers and outdoor lovers alike.
When it comes to picking the perfect pack, you want to look for something that's light and lacking bulk, but still has enough packing space to ensure all of your giftee's essentials get packed.
It doesn't matter if the person you're gifting this to prefers hiking, camping, cycling or otherwise. It's important that it be suitable for any of these activities. After all, if your giftee is adventurous, what's in their way of embracing a new interest?
Along with being a perfect present, a backpack or daypack can also act as a prime base for a gift basket! So consider filling the backpack with other items on the list, as well as smaller but equally significant gifts like outdoor-inspired socks, notebooks that nod to nature and candles that copy their favorite outside scent. Present it all as the most perfect gift bag!
Make Sure They Stay at Temperature
The outdoors are always full of surprises and the elements are unpredictable. That's why it's best to be prepared to deal with an otherwise detrimental dramatic drop in temperature while out in the wilderness.
Having a fire starter is an asset, but if it rains, then that won't be any good. Having an alternative heating source could be a life-saver, though. You may not be able to start a fire, but you can still remain toasty with a mini hand warmer. It's small enough to fit in your back pocket and powerful enough to generate half a day of heat in one go.
So whether your friend is hiking the mountain heights or a family member is hitting the slopes with a pair of skis, it's as essential to their safety as it is to your sanity!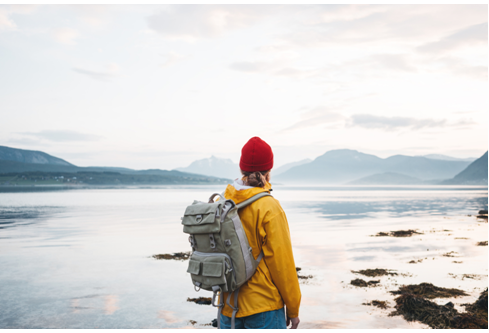 Source: LeonidKos/Shutterstock.com
A Greater Gift Than Ever Before
With the rise of the pandemic, remote work, isolated and/or lazier lifestyles, and general societal issues, many people have preferred to stick closer to home than they have in the past. Heading outdoors can feel even more gratifying than ever and has become an even greater escape from everyday stress than imaginable. With this in mind, the best gift that you can give to the outdoor enthusiast in your life is the ability to get close and reconnect with nature!
So whether it's a gadget that gets them feeling comfortable again or an accessory that inspires them to initiate an adventure and explore a little in hopes of showing it off, the impact that your gift makes may even be as great as the impact of getting outside itself.
ALSO, READ UNDERSTANDING THE FIVE LOVE LANGUAGES