9 Career Options For Psychology Majors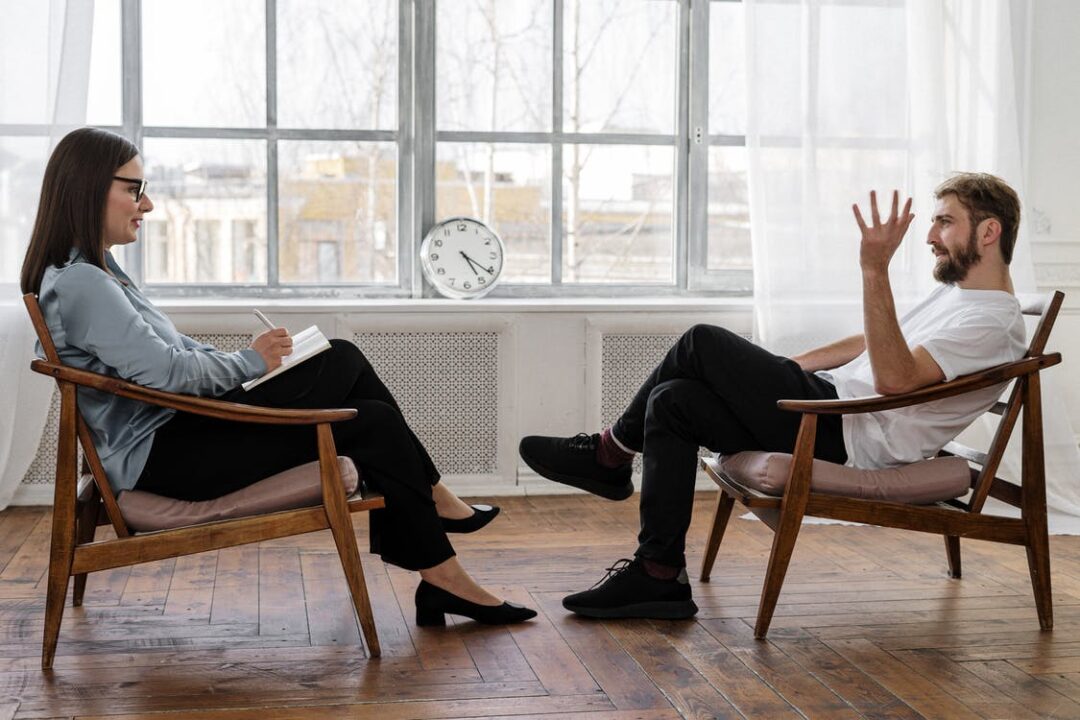 Last Updated on January 30, 2023 by Joshua Isibor
Are you interested in understanding human behavior and positively impacting people's lives? If yes, a psychology career might be the right fit for you! With a psychology degree, the doors to a fulfilling and diverse career path are wide open.
The opportunities are endless, from clinical psychology to school psychology, neuropsychology to organizational psychology. So, let's dive into the top 9 career options for psychology majors and discover which path suits you best!
1. Clinical Psychologist
Clinical psychologists identify and care for mental and emotional disorders like depression, anxiety, and post-traumatic stress disorder (PTSD). They use multiple therapeutic approaches, including cognitive-behavioral therapy, psychoanalytic therapy, and interpersonal therapy, to help clients overcome their challenges.
Typically, this role requires a Psy.D. or a Ph.D. in psychology. To become licensed, you must also complete a one-year clinical internship and pass a national exam. Strong communication, interpersonal skills, empathy, and compassion are essential for success in this field.
Furthermore, clinical psychologists may work in private practice, hospitals, or mental health clinics. They conduct psychological evaluations, develop treatment plans, and provide individual and group therapy.
2. Organizational Psychologist
If you're passionate about helping organizations perform better and create positive work environments, then a career as an organizational psychologist is just what you're looking for. These psychologists use their understanding of human behavior to help organizations improve productivity, increase job satisfaction, and reduce turnover.
They may also consult on topics like leadership development and workplace culture. To become an organizational psychologist, you must hold a Ph.D. degree. You can also consider earning a MAPP degree tailor-made for business professionals. A MAPP degree can help you advance and shift your career in applied fields where psychology and business interests go side by side. Besides, it enhances your analytical and interpersonal skills, which are key requirements in this domain.
Organizational psychologists operate in-house for large corporations or consulting firms that provide services to various organizations. They conduct assessments, design and implement training programs, and provide consultation and support to improve organizational performance and work-life balance.
3. School Psychologist
School psychologists work in educational institutes, including schools, colleges, and universities, to support students' academic, emotional, and behavioral well-being. They utilize numerous assessments and interventions to help students overcome challenges and reach their full potential.
They conduct individual and group therapy, develop behavior plans, and collaborate with teachers and parents to promote positive outcomes for students. School psychologists may also provide consultation and support to schools and research topics related to education and psychology.
To work as a school psychologist, you should have a Master's degree in school psychology, a license from the state, and exceptional interpersonal and communication skills.
4. Neuropsychologist
If you're interested in the relationship between the brain and behavior, then a career as a neuropsychologist might be an excellent choice. Neuropsychologists study the structure and function of the brain and use this knowledge to help individuals who have suffered from brain injury, neurological disorders, or other conditions that affect brain function.
Neuropsychologists may work in hospitals, clinics, or research institutions and may use diverse diagnostic tools, such as cognitive assessments, to help patients recover from their conditions. To become a neuropsychologist, you'll typically need a Ph.D. in psychology and several years of experience in the field.
5. Forensic Psychologist
Forensic psychologists apply psychological principles and research to legal issues, such as criminal investigations, civil lawsuits, and family law. They use psychological evaluations to provide expert testimony and support legal decision-making.
Forensic psychologists toil in private practice, government agencies, or courts. They should have a Ph.D. in psychology or a related field and a state license to practice. Plus, strong critical thinking and analytical skills and an understanding of the legal system are also required.
6 .Sports Psychologist
Sports psychologists help athletes, coaches, and teams improve their performance and well-being. They use various techniques, such as visualization, goal-setting, and mindfulness, to enhance athletes' mental toughness, focus, and motivation.
They have a master's or Ph.D. in psychology or a related field and a valid license. Apart from having formidable interpersonal and communication skills, you should understand sports and exercise psychology to become successful.
Sports psychologists can work with athletes, teams, or coaching organizations. They develop performance-enhancing strategies and collaborate with other professionals to provide inclusive care for athletes.
7 .Research Psychologist
If you're sincere about discovery and love conducting experiments, then a career as a research psychologist is a perfect option. Research psychologists design and conduct experiments to gain new insights into human behavior.
They may be connected with academia, research institutions, or private industry. With a Ph.D. in psychology and several years of experience, a research psychologist can significantly contribute to the field and advance our understanding of human behavior.
8 .Child Psychologist
With a Ph.D. in psychology, child psychologists specialize in treating mental, emotional, and behavioral disorders in children and adolescents. They use several therapeutic techniques, such as play therapy, cognitive-behavioral therapy, and family therapy, to help children overcome developmental and emotional challenges.
Aside from strong interpersonal and communication skills, a child psychologist must understand child development and psychopathology. They frequently work in private practice, schools, or healthcare organizations.
So, if you fulfill the eligibility criteria, consider it a golden opportunity to begin a remarkable career as a child psychologist.
9. Social Psychologist
Lastly, if you're interested in understanding how individuals interact with each other, then a career as a social psychologist is the right fit for you. Social psychologists study the factors influencing social behavior, such as attitudes, beliefs, and perceptions.
Social psychologists use this knowledge to help organizations and communities improve relationships, reduce conflict, and enhance well-being. To become a social psychologist, you'll need a Ph.D. degree in psychology and prior work experience.
Conclusion
A psychology degree opens the door to many exciting career options. Whether you're interested in clinical work, research, or a business career, there's a path for you. Consider your interests, skills, and values when selecting a career, and remember that ongoing education and professional development are important for growth and success in any psychology-related field.
ALSO, READ What Can You Do With A Degree In Psychology