AA Meetings: Tips for an Effective Recovery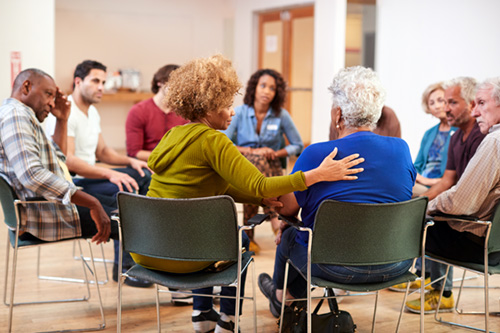 Last Updated on January 11, 2022 by Joshua Isibor
If you are struggling with addiction, or know someone who is, then you have probably heard of AA meetings. They are a great resource for those looking to stop drinking alcohol and/or using drugs. If you have never been to an AA meeting before, here are some tips that will help make your first experience more successful.
Go into the meeting with an open mind
While everyone in your meeting is there for the same reason, they all have different severities of addiction and come from different walks of life. Listen to the different stories and perspectives that people have. There are a lot of opportunities to learn from others' experiences, so it is important to reserve your judgment and be open-minded. After all, you want to be listened to when you speak, so you should do the same.
Be honest about your intentions and goals for attending an AA meeting
You don't need to disclose personal information like what drugs or alcohol you use if it makes you uncomfortable, but make sure that everyone in the room knows why you are there. This way they can help support and guide you on your journey more effectively. You will have a better experience of the meeting if you are completely honest from the beginning, so don't be afraid to share what your intentions and goals for attending an AA meeting are.
Don't compare yourself to others in the room
Everyone comes into recovery at his or her own pace – all that matters is that you are making an effort to get better. Do not compare yourself to other people in the room because everyone's experiences and stories are different. Instead of comparing yourself to others' progress during recovery, do your best to stay focused on yourself. 
Be open and ask for what you need. 
If there's anything that you want to get out of the meeting, then ask for it. It's okay to request a sense of community by going around and introducing yourself and if there's someone in particular you want to speak to, feel free to tell them after the meeting is over. That being said, make sure not to give advice or commentary when others speak unless they ask for it. A lot of the time, they just want to be heard.
Try different locations/times
Not all AA meetings are created equal, so if one location or time isn't working for you, try another. Some are designed more for certain types of people than others (for example, some are very religion-oriented and some are not).
If there isn't a time or location that works on your schedule, consider attending an online meeting. These are accessible at any hour of the day and anywhere in the world where internet access is available.
Don't forget about yourself while attending meetings
As important as starting and maintaining sobriety is, it's also important to take care of yourself. Make sure that you are eating a healthy diet and getting enough sleep while attending AA meetings. Being adamant about these things will help you stay on the path to recovery.
Ask questions if there's anything that confuses you 
It's okay if you don't understand what someone is talking about in the meeting.  Don't be embarrassed to ask questions. The people who run the meetings are there for a reason – they want to help other people like yourself recover from addiction and live healthier lives.
If you want to go to an AA meeting, there are online directories such as Rehab.com that help you find meetings near your location. You can also check out literature from the AA website to learn more about what a meeting entails and how it works. There are a lot of different types of online meetings available, so if one doesn't work for you, there's always another option!
ALSO, READ 7 SIGNS YOU ARE A FREE SPIRIT