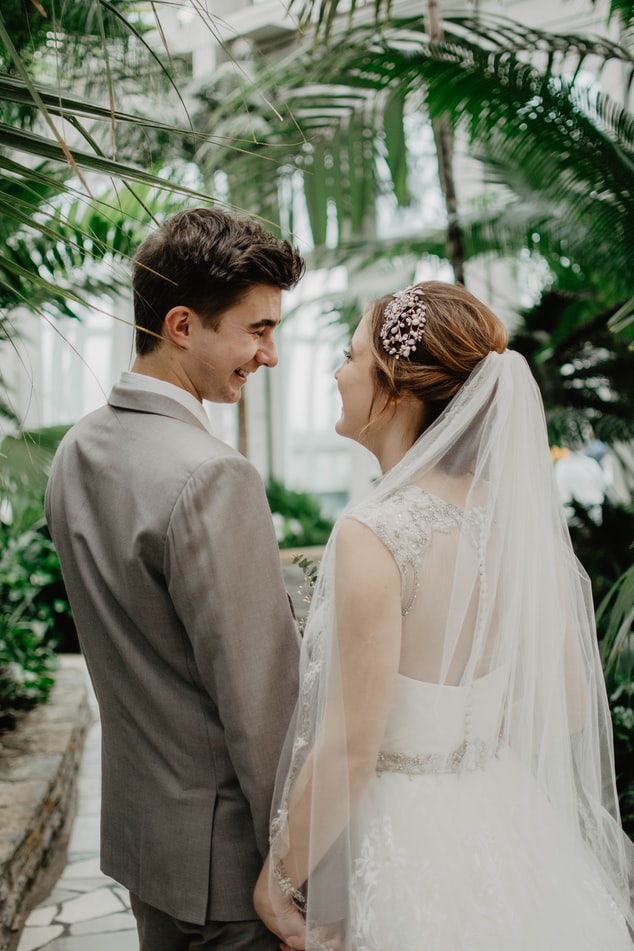 Last Updated on December 5, 2020 by Joshua Isibor
There are promises for those that are married. Marriage comes with a lot of beautiful packages from God. Hebrews 10:36 says, "For you have need of endurance so that after you have done the will of God you may receive the promise." Yes, there are promises when the will of God is observed in marriage. The will of God always have a way to bring forth the beautiful packages of marriage even praying. Doing the will of God gives a very good foundation for marriage. Any marriage that does not start with a good foundation will be short-lived, or the partners will be miserable because there is no spiritual foundation on which it was based. God's promises are as follows:
1.HELPER IN MARRIAGE:
In Gen 2:18. The bible says that God will make woman as a help meet for adam. This means the helper would be the right woman, a companion, an assistant, a reliable and bosom friend, a confidant, and not a competitor. The helper will give you all the support you need, whether spiritual, moral or social.
She will support the interest of the man who is her head. If you and your helper argue over every issue, and you can't agree on most issues, then you are not compatible and are not meant to go into marriage.
Such a relationship may make you too miserable and you will not grow into God's full purpose for your life. God's promise in a helper is that both of you will have almost the same spiritual values, goals. and aspirations
2.FAVOR IN MARRIAGE:
Another promise of God when you observe his will in marriage is favor. Proverbs 18:22 says. "The man who finds a wife finds a good thing and obtains favor from the Lord." That means if your wife is from the Lord God's favor will abound in your life.
On the other hand, some people have received great favor from God as a result of the person they have married. Some couples prosper; while others' situation of marriage gets worse That is because the foundation was wrong. To marry a genuine Christian wife is a blessing from the Lord and this has lots of other blessings that go along with it; like genuine love, unity, understanding, compassion, and other Christian virtues.
3. COMPANIONSHIP:
God promised companionship in marriage. You will no longer be alone anymore. You will have a companion to share your heart and life with. God said it is not good for you to be alone.
Loneliness will dissipate once the perfect will of God is observed! have heard some people say they do not love their partners but they just want to do the will of God. I think what they have found is not the perfect will of God. They must be living in the permissive will of God. The blessings of God make you rich and those riches bring no sorrow with it
The perfect will of God in marriage is what God plans. The permissive will is when God allows you to have your own ways or desires. The permissive will of God, has no grace of God in it and it is not supported by God. It is God's second-best for you. You have to initiate your own grace to take you through it.
King Saul was the permissive will of God for the Israelites and not God's perfect will for them. As Israel wanted to be like other nations they decided to go for their own desire. To know the will of God in marriage or know the right person to marry is not difficult if you are living right. It means that God, Jesus, Holy Ghost dwells in you.
The Holy Spirit tells mankind whatever He has heard from God in heaven. Jesus promised to send you the Comforter. He will teach you all things He has heard from heaven, and that includes God's will for you in marriage. Ask the Holy Spirit for guidance and direction, as He promised to tell you all things. The Holy Spirit cannot be wrong because the answer comes straight from the heart of the Most High God to you:
4.REST IN MARRIAGE:
In Matthew 11:28. Jesus says, "Come unto me, all ye that labor and are heavy laden, and I will give you rest."
There is rest in marriage. When you are swimming in the will of God you will experience comfort, satisfaction, love, protection and rest. You and your partner will be open to each other and have no secrets You will be able to tell the partner anything. You will engage him in open dialogue every day about numerous things, even stressful experiences. You will always communicate and be at peace with each other. You will be at rest and satisfied because it brings you great joy to be with your partner and do things for each other.
5.JOY IN MARRIAGE:
Proverbs 5:18 says there is joy in marriage. King Solomon tells us how to praise the wife. Take note of the unique things about her and remind her of them until she is moved by the words Tell her how you feel. "I just love the way you look right through me before you smile." something like that
The wife should know she's special no matter the number of beautiful women who are in her husband's path when he goes out for his daily duties. From his words she gains confidence and trust in her partner He has assured her of his love. She is not an object, but a lover to be appreciated, a godly vessel who is more precious than rubies
King Solomon knew how to make his young brides feel special. He did this even better than when he was in courtship with them. Some of his love words:
"You have ravished my heart, my sister, my spouse. You have ravished my heart with one look of your eyes, with one link of your necklace. How fair is your love… How much better than wine is your love, and the scent of your perfumes than all spices! Your lips O my spouse drips as the honeycomb… Honey and milk are under your tongue. The fragrance of your garments is like the fragrance of Lebanon. A garden locked up… A spring shut up, a sealed fountain." Songs of Solomon 4:9-12.
It is the joy in marriage that leads the husband to admire and praise his lover in this manner.
ALSO, READ Relationship and Marriage  Quotes by Reno Omokri