HOW TO BE FAITHFUL IN YOUR RELATIONSHIP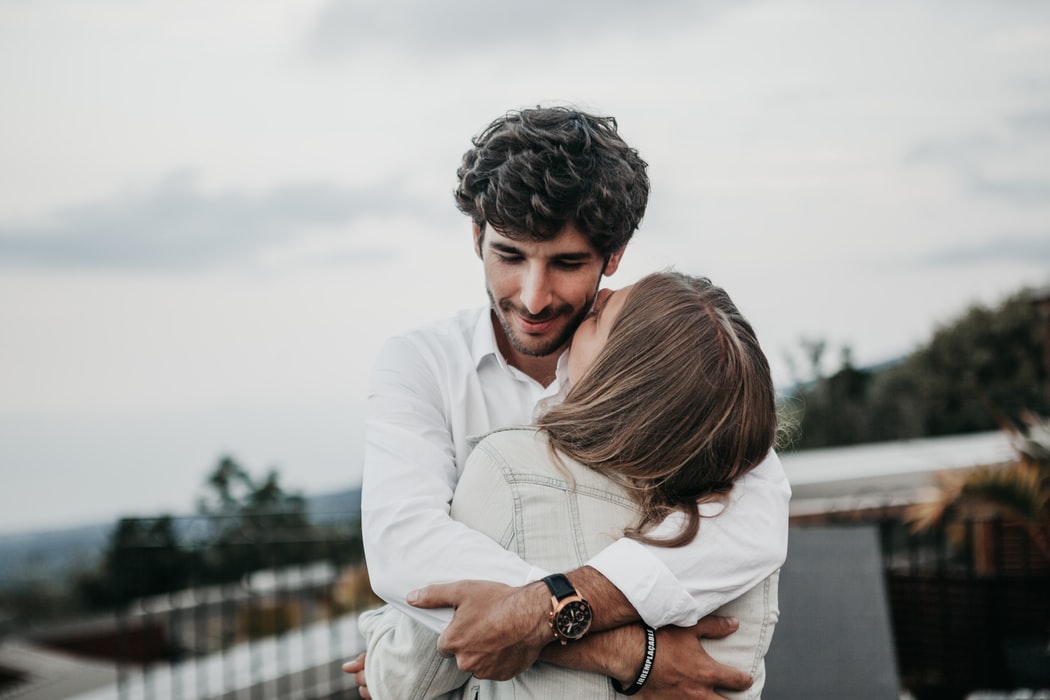 Last Updated on August 5, 2022 by Joshua Isibor
Relationships have broken With or without expectation, because of higgledy-piggledy that always hit relationship with or without knowing.
A relationship has been an uphill task nowadays because people engaging in it tend to discover the difficulty of being faithful in it. Not that being faithful cannot be achieved, but the road that leads to that faithfulness is something that cannot be comprehended. This is because what we call "cruise" has taken its role in the mind and life of some individuals.
Many of them don't believe that being faithful is one of the goals in a relationship, thereby involving multiple relationships. While on the other hand, those who have been cheated on because they have faith in their partner tend to be the most likely ones who don't believe that there's nothing called "faithfulness" in a relationship and thereby causing pain and heartbreak to people who deserve their faithfulness.
Some time ago, a friend of mine who has been in a relationship for almost two years got to know that his lover has been cheating on her for some months Without her knowing on time. It really shattered her life because she had sacrificed a lot to retain and maintain this relationship, tho her lover, on the other hand then wasn't showing any signs that would have made her suspect that something is wrong somewhere. It was heart-rending and she suffered emotionally. When at last she got well, she almost vowed never to engage in any relationship again, and even tho she does, the unlucky being will have to suffer melancholy.
People should try to define their relationship or rather define themselves before engaging with someone to be within a relationship, in other to avoid mishaps. a relationship is not child's play, it's better you stay off if you're not ready for it, and don't engage in it because you want to pay back or cruise, that is not necessary and it will only bring you down to regret.
So now, if you are finding it difficult to be faithful in your relationship, read these tips down here ??, I bet you haven't tried this before. For you to be faithful in your relationship you should;
1. Consider how your actions can hurt or harm your partner:
Many don't know about this, your actions in one way or another can hurt your partner if you don't know. Try to figure out those actions or behavior of yours that always make your partner angry or that can hurt them the way they don't like, figure it out and tackle it. If you can't do it alone, try and explain it to your partner, they can help you to resolve it. Don't put on those actions to become a habit to you even when you always apologize for it.
2. Commitment:
This is another strong role in sticking to your relationship. Faithfulness and Commitment work hand in hand in relationships. Commitment enables you to carry out faithfulness which helps in sustaining and maintaining your relationship, and Faithfulness requires a commitment to carry out the rules in your relationship. Try your best to apply commitment on your road to Faithfulness.
ALSO, READ How to get your partner to open up to you
3. Focus on fixing your relationship and not ending it:
He saw Chloe kissing him, even without knowing how it got to that, he was angry (yes he should be) and on getting home he started thinking about what to do, immediately had he entered his room than Chloe came in, she was surprised seeing him at home because she had already waited and had gone to look for him, but she didn't see him so she decided to come to check him in his house. She asked him what happened and why he didn't wait for her to return before leaving.
She was about to say something but he cut her short of words, telling her that it was over between them. Before she could alter another word, he had already pushed her out of his house, "without hearing or asking what happened and without allowing her to vomit what she already has in her mouth.
This and many similar relationship problems have happened to us in one or the other. We shouldn't just shut the door of explanation at our partner, before we take action or conclude that he/she is not faithful, try and get an explanation of what you saw or what you noticed lately. Let them explain and know how to fix it back again.
4. Do not mistake falling out of love for a feeling of boredom:
So many have done this and are still doing it. Don't fall in love with the name "all my friends are almost in a relationship" I need someone to cruise with and all. Or maybe you just need someone who will quench your sexual feelings. It will only take you to where you will never find peace. A relationship is not a joke.
5. Decide to love your partner every day:
Very, very important, this is one of the sole keys to being faithful. Decide to love your partner every day, indeed it will really help to quench some outside feelings in your relationship. Your partner should be loved like no other person. Make it one of your number one priorities, "loving your partner". It helps to approve your love and Faithfulness in your relationship.
6. Avoid Pride:
After all everyone's crush. A handsome, am beautiful, so if you don't want me many outside there need me. If you value your relationship… avoid Pride.
If you do something wrong to your partner, always try to say, "I am sorry", it goes a long way. Don't let your Pride overtake your conscience even when you know it's not clear.
7. Initiate correction and amendment:
One of the reasons why we have a broken relationship is this subheading. If you really need this Faithfulness to work for you in your relationship, you need to initiate correction and amendment. Many of us always think that, if your partner is doing or behaving the way you don't like, you should now create another space for another being, no it doesn't work like that. You have to call them to others, tell them what you don't like seeing them do.
And if there's something you like outside her and maybe you saw it in another lady/guy, that might make you get attracted to them, initiate it on your partner. They're not perfect and that is why they always need you to perfect them. If you value your relationship with them, make them see reasons why they should try something new.
 Being faithful makes you focus on your relationship. You're not distracted, flirting with another, or sexing others. Focus makes you have a healthy love life.
Being faithful makes others Respect you. When you stand your ground and tell off those trying to lure you from the one you're committed to when you publicly show loyalty to your lover, the public will respect you, people will admire you.
Trust: For you to be faithful in your relationship or make your relationship work, you have to build up a strong trust with your partner. Trust is one of the sole keys to a faithful relationship.
** There is no benefit in being unfaithful, no fruit, reward, or advantage; just paid, regret and destruction. Unfaithful feeds on your selfish side and blinds you.
Stop comparing your partner with other people: Always learn to appreciate what you have and what you have right now. You should stop comparing your relationship and your partner with other people. Instead, focus on making your relationship work out the way you love it, focus on what makes your bond and your bond and your partnership unique and special.
* Don't allow yourself to fall in love with someone else: You should know Yourself very well. Don't allow yourself to find happiness, joy, or even love in someone else when you already know that you have a person who is willing to give these to you and even more. Keep your feelings in check. It's more about appreciating your partner's presence, love and value, contentment, and loyalty as one of the most important qualities of a good relationship.
Be grateful for the person you have right now: To be faithful in your relationship, you have to be grateful if that one person you have. That one person has always been by your side. You are lucky to have met this kind of person, so don't do anything to take them for granted or make them feel that they aren't enough.
Tell them your challenges: If you truly love your partner and really want to be faithful to your partner, endeavor to tell them your challenges, socially, physically, spiritually, etc. They should know your challenges and how to help you overcome those challenges.
Be Prayerful: This is very very important in relationships. Carrying out all of these is very possible but you need Prayer to back up all your positive actions.
Finally, avoid vituperating your partner and look forward to becoming a cynosure in your relationship!!!!
ALSO, READ HOW TO EXPRESS NEEDS IN A RELATIONSHIP