How to get your partner to open up to you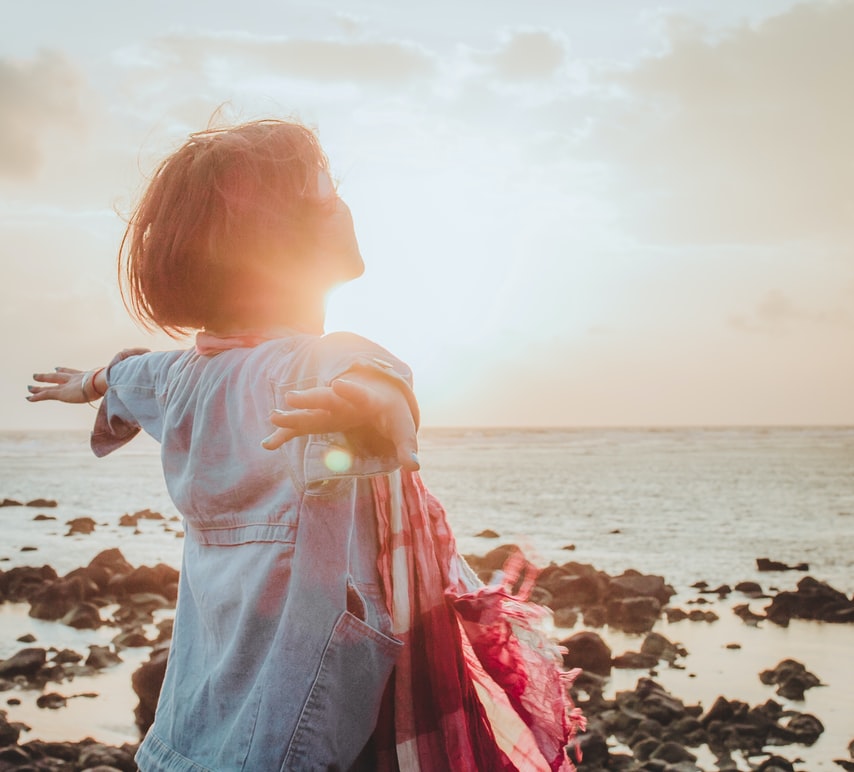 Opening up yourself in a relationship can be a big deal especially when you have been a secretive person all your life; talk more when you want to find out ways to get your partner to open up to you. In our previous article, why you should open up to your partner, we talked about five basic importance of opening up to your partner and those tips are for both genders actually. Towards the end, I gave a few tips to help you open up. If you haven't read the article, you should read it HERE.
Any long-lasting relationship is an open relationship. You can quote me anywhere. Benefits like an increase in trust level and intimacy are some of the strong cords that hold any long-lasting relationship together. The more open your relationship is, the more intimate you and your partner become, the better you trust each other, the steadier your relationship, the longer you last together.
In case, you don't fully grasp the meaning of an open relationship, this is a kind of relationship where planning, discussions are held together by partners and there is no form of secrecy between the partners. Everything is planned collectively and decisions are made together. An example of such a relationship is marriage. In marriage, the couples are expected to be naked to each other, (not only physically). Though some married people still shy away from openness to their spouse, you can check any successful marriage and confirm this fact. The couples are mostly naked (open) to each other, emotionally, financially, career-wise, and otherwise. This strengthens their communion and union.
Well, as a truth spiller, I have to also bring to your notice that is generally hard for men to open up than it is for women. You might have heard this before. Men have more trust checks to do and they are not usually the conversation kind of people. This doesn't mean that a man cannot enjoy or open up a conversation. They can laugh, chat, gist, and talk with you, but once it gets to emotional or deeply sensitive talks, the man just wants to hit the nail on the head or totally avoid it, and runoff. It takes great effort for you to know the emotions of any man. This is why, once you have thrown the trowel in and given him your yes, you have to be ready to own his heart totally.
This is another reason why men rarely get heartbroken; they maintain a closed up position emotionally. No matter how much they love, there are inner doors they won't open to you. Doors they believe will reveal the vulnerability of his superman personality and make him susceptible to you. You have to work to destroy that mindset and break the lock. Don't get comfortable doing all the whining and talking all the time while your man gives you encouraging remarks. You can both have an open relationship where you sit and do a heart to heart. He tells you all that is on his mind in reciprocating your openness. Oh yes! it is absolutely possible.
However, building an open relationship isn't something one person can do, neither is it rocket science. You first need to be open to your partner. Be an encourager by your examples. Don't wait for promptings, nothing will go wrong if you take the right steps first and open up. Your partner will surely be surprised and more motivated to change. In my last write-up, I mentioned that you cannot change anybody. Having done this, you need to be patient and fully armed before you jump into the next stage. You need to know how to get your partner open up to you. It is not magic. There are basic steps. Below, I have made a list of them. Especially for men, society expects a man to be tough and self-secured. If you need the convos to start flowing, read on for some easy ways to make it easier for you both to talk and build a happier, healthier relationship.
1. Be a good listener:
the listening skills are very necessary condiments here. If you want someone to talk to YOU, you need to learn how to listen. Not just hear their voice or what they have to say, you need to learn how to listen to them. Pay attention to each of the words they speak, do not make any assumptions. If a particular statement is not clear to you, ask for an explanation, politely. Give them brief and sharp motivations to keep talking while the conversation is going on. You can do this by nodding your head, making encouraging sounds like 'hmmm', helping finish up a sentence, etc. Also, when you notice your partner is speaking out of anger, don't say anything. When he/she is calm, ask if they need your opinion. If the reply is negative, keep silent.
2. Don't force or beg for the conversation:
women are awesome conversation starters and we love to have the flow when we are speaking. But we fail to use the same pattern we use for chats when we want to discuss a serious matter. We just drop the plate hard on the table and expect our partner to rush at the food as they would to a gist.
You can't force a conversation, no matter how serious it is. It will be stilted and strained.
Avoid starting a conversation with, "I want us to talk." You will definitely scare your man, and before the next word flies out of your mouth, his defenses are up and he already has a ready answer to whatever you have to say cooking in his heart.
Instead of forcing or begging for a conversation, you could start it as a casual gist. Make sure the atmosphere is friendly and calm before you bring any discussion up. When you are ready to switch to the important subject, ensure your voice is calm and normal. Let the convos flow naturally.
3. The right character:
a good character is like an erotic perfume, it makes you more appealing and desirable, even in a room of beauties. Work on your character, you will earn the trust and unhindered love from your partner. Thence, it will be easier to encourage him to open up.
4. Ask questions:
there a number of questions you could ask a man to get him talking. One of the top questions is; How was your day?, How did the contract go?, How was work today? trust me, he is sure to give you a passive answer like, "It was fine", "It went well", "It was stressful but I did my best", and many more.
It is your duty to ask deeper questions more affectionately. Let him feel the affection and care in your voice. Once he doesn't feel it, he will tend to lock up immediately. As he begins to speak, listen attentively to what he has to say. Ask questions for clarification's sake alone and avoid controversial questions, it will lock him up sooner than you can ever get to open him up again. Men usually talk about actions, ask questions that will expose their feelings, and reveal a part of their vulnerability.
5. Talk every time you are alone:
especially in the car. Take advantage of your alone time and start off conversations. It doesn't have to be anything serious, you could talk about your work, your day, your family and try to get him participatory in the talk. Remember to pay attention to his reactions. The goal is not to just hear him speak but know how he reasons and thinks. Speaking in the car is more comfortable for them because they are quite distracted by the scenery of the road. The lack of an eye to eye can make the conversation more relaxed. Talking eye to eye can be intimidating for some men.
6. Approach issues from the corner:
you don't just jump into the water and expect it to be still, there will surely be a splash. Approach your conversations from the side. Go from abstract to specific. Jumping into specific can be scary and initiate locking of doors before they start. If you want to ask him for details about his means of income, you can begin with a joke or a very light conversation about football or food.
7. Use yourself as bait to start a conversation:
this is another miracle tip. You can narrate a personal experience and ask what they will do if they were in your shoes.
8. Take their personality into consideration:
the rules we have listed here are only basic, the personality of your partner will help you introduce other rules that are necessary.
9. Talk while doing something else:
to avoid the intimidation from an eye to eye conversation, you could start conversations while working in the house. (cooking, washing, cleaning, etc)
10. Speak his love language: one way you can make him melt in your hands like an ice cream is by speaking his love language. You could endear his heart from that angle and hit your strike.
11. Be open-minded and accept anything he has to say:
shouting and arguing over something he revealed to you is an off-turner. Expect the best and the worst. Train your mind to accept shocks. Be calm and don't bicker as many couples would. If you don't have anything worthwhile to say, you could keep your mouth shut and process what you have said.
12. Keep practicing: keep starting up conversations, even when he is not responding well. Continue trying to start up talks and listen to what he has to say. Don't push him or force him to talk. If he is not responding at all despite several numbers of tries, you can let him be at this point. Relationship therapists state that it is still possible to live in harmony together, you just need to be understanding.
Whew! I've succeeded in listing twelve amazing ways to get your partner open up to you. None of this is magic. Don't expect quite supernatural results. Apply patience to this condiment and see what miracle happens.
ALSO, READ How to mend broken trust in a relationship
Chubby girlfriend- Top Reasons why you should date them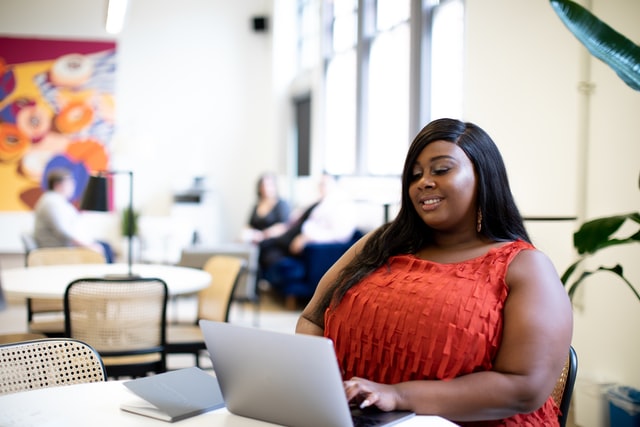 Who's a chubby person?
A chubby person is someone who is plump, fleshing, rounded, or slightly overweight. Also, a chubby person is slightly overweight, has a moderate amount of fat in his or her body. in this article, we'll be talking about the reasons to consider dating a chubby girlfriend.
Being fat these days seems like a curse to most ladies, because they think fat ladies are mostly rejected by men. many will say if I get fat now, no many will want to marry me". The perfect idea woman for most men is dating someone who's slim,  beautiful, having a great skin tone, and model-like in nature.
There are men out there who're still crazy about chubby girls. A lot of men that married fat women not necessarily mean that they actually wanted it, but along the line they feel in love with the lady.
Ever since I was born, I hated anything called fat. I ran away from most chubby girls who were chasing after me. I was so good at running away from them with the slightest opportunity I have Until met one, then my whole mentality changed. from my little experience then, saw that the power of love can change a whole lot of things. Love can make you do things you never wished or plan to do. She was so irresistible that I had to break my law. I actually had the best relationship with her until we broke up.
Love has nothing to do with shape, size, background, or outward appearance. Therefore a chubby girl should not be denied respect, love, and awesome sex.
ALSO, READ 17 signs you are dating your soulmate
13  Reasons Chubby Girls Make The Best Girlfriends
1.They are not afraid Of eating
When you go on a date with her, you'll have full confidence that they won't waste your food. They are simply more romantic when you're out with them eating. They'll even try eating your meal too. I've been on several dates with skinny girls and I ended up regretting buying stuffs for us to eat. slim girls are not the food type.
Chubby girls are not so afraid of gaining weight, because they already have it, so they'll always want to explore and try new things.  dating a chubby girl will not actually dampen your foodie spirit because they love eating.
Despite all I've said, Some men also have this negative feeling, that when they marry a chubby girlfriend, she'll finish the whole food at home. lol
2. Easy to talk to
Research has shown that fat girls are much easier to talk to. Their ability to talk about anything is what makes them more spectacular. They simply focus on other things rather than their looks. Instead of their physical appearance, they can engage you in tons of topics.
3.Chubby girls are strong
Apart from trying to say that chubby girls have weight, they are really strong emotionally and physically. So Living this way transforms every chubby woman into the epitome of realized confidence! when it comes to things pertaining to emotions, they are strong in absorbing them.
4.Chubby ladies are good in bed
I know you must have said things like, skinny girls are actually the best because they are light weighted and probably good at exploring. When it comes to having sex, fat women have a higher endorphin release, which is the neurotransmitter that makes sex feel AMAZING.
We also have science on our side. St. Andrew's University researchers discovered that men prefer a chubbier lady in the bedroom over a slim lady.
5. They are charming
They may not be charming as you think. Their looks may not capture you as much, due to their shapeless butt. What they do is that they'll try to be charming in other areas, such as their social life. They'll always try to leave a trademark of good attitude that would make you want them the more.
6.She won't be picked up by any guy.
Like I said In the beginning, guys love dating slim women. So, a guy who has a chubby girlfriend will have a lesser fear of someone trying to steal them away. When you're dating a chubby girl, you'll have a lesser worry about traveling away for some time and having the feeling that someone would take your girlfriend from you.
7.Most chubby girls Enjoy Laughing
There is always a joy that springs up whenever you tease a lady and she laughs. Most chubby girls laugh at the easiest jokes you make, even when it's not so funny. This makes it more amazing to be with them.
ALSO, READ 10 Simple Hack to make a girl send Her Nudes
8. It's soothing to lie on their bosom.
Chubby girlfriends are good at Comforting you especially when you're stressed or having a problem. This is because your worries tend to billow away like light smoke when you lie on their bosom.
9. Always active and sporty
chubby girls are not lazy as you think. Whether you want to go on a hike, jogging, water sports, or on a road trip, a chubby girlfriend would always want to accompany you. They may look lazy to you because of their physique or health status. The truth is that chubby girls are much more active, sporty, and energetic than other girls.
10. Chubby girls are deep.
When you make a chubby girl your GF, you'll discover that she's not just into your hot bod, but also into your goals, dreams, and ambitions.
Chubby girls are inspirers, they are just amazing in so many ways!!
11. They Know How to Drink
Whenever you go out, she won't just take a bottle of beer and dull your fun moments. Research has shown that women who eat a lot have a better tolerance for alcohol, hence they are able to absorb it very fast. so they have the capacity to take a large quantity of alcohol. Chubby girls are really good at partying very long at night.
12.Not afraid to go outdoor
Dating a chubby girl differs from dating a slim woman. A slim lady may not want to follow you to some social events because of her body image. A fat girl is always proud of herself anywhere she goes. A chubby girlfriend would want to do dirty things with you anytime, anywhere…. She has no fear of her body shaming!!
13. Affectionate
Chubby girls are so romantic.  Fat girls love to hug and cuddle., if you're the type who loves cuddling a lot, then dating a chubby girl should be my recommendation to you. because their soft skin and big body make it an adventure for you..  You can never be stranded of affection when you date a fat girl, she'd give you an overdose of love.
Wrapping Up
Having a chubby girlfriend isn't a bad idea. Don't ever be demotivated by the words of your friends. If you see a girl who's fat and you like herm, go for her. Always follow your heart if you feel that she'll give you peace of mind that you desire, then go for her,
ALSO, READ Signs, You Are Not Ready to Date.
17 signs you are dating your soulmate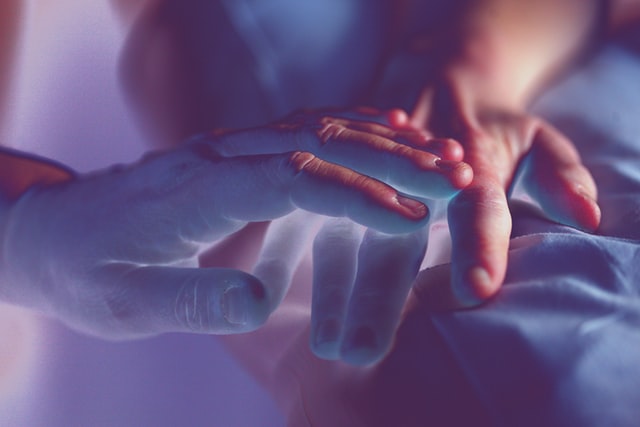 A Soulmate is someone that is divinely made for you, soulmate's connection It's a connection of the minds, soulmates have mutual respect, unconditional love, and a total understanding. You are always yourself when you are with your Soulmate, not only does the person connects with you but they understand your thoughts and are right there with you, side by side.
Love chemistry is a unique, special and peculiar connection that exists between soulmates. It's something you feel not just for anyone but for your soulmate.
Just like chemistry reaction. Love chemistry can be felt and observed. It creates a strong bond between you two, an unrepeatable bond, even when you want to fight it, it's just there waiting for you to notice it and accept it. It's a feeling only you can ascertain.
A soulmate is your better half, you feel complete, confident, and safe with that special someone. With your soulmate, you are sure and sincere of what you feel, there is a deep feeling and assurance that you are with the right person, you just know it's true.
There is a unique chemistry that exists between soulmates its called the "LOVE CHEMISTRY" This love chemistry can only be for your soulmate, it's a genuine feeling irrespective of status, looks, or personality. It's a true love feeling and is real.
 Signs you are dating your soulmate
1.You just know it
You just know this is the one, you have a deep feeling that you are with the right person when you meet them. You know this is the perfect one for you, it's as if there's a spiritual force leading you to give up everything you initially expected and be completely taken.
2.You have crossed paths
Soulmates are divinely connected people, you must have crossed paths before but at the right time, you meet. You might have met in a bar, petrol station, or you might even live in the same area but haven't noticed each other, but when the time is right you meet.
3.Your soul connects at the right time
At the right time your soul connects, soulmates are unique people and everything is about timing when it comes to soulmates.It might have to take you to be involved in failed relationships but at the said time your soul connects (Divinely connected).
ALSO, READ SIGNS YOU ARE DATING A NARCISSIST
4.Your quiet space is your peaceful Place.
Whether you are reading in the same room or driving in the car or you are not in the same place, you have an internal connection. That moment of silence gives a peaceful place and an inner peace for you two to bond.
5.You can hear the other person's silent thought
With soulmate is easy to read each other's thought even if it's not verbally expressed. You understand each other perfectly, you put yourself in each other's shoes, you both understand each other's stress, pains, and hardship together. The moment they walk in through that door you know how their day went.
 6.You can feel each other's pain.
You know when your partner is hurt, you feel their pain and help them get over it. You both help each other overcome your pains, stress, and worries. You make each other comfortable and peaceful without any selfish reasons.
7.You know each other's flaws and the benefits in them.
Yes, it's true we all have flaws and also benefits. We have our bad and good sides, you look out for the good even when it doesn't seem good. The good always complements the bad and even the bad have its benefits.
Example: Stubborn people are good at handling issues properly and they are difficult to manipulate, they are good decision-makers, while overly organized people are good at coordinating and putting things in check.
8.You share the same life goals
You guys have the same ideas, mindset and share similar goals. You may have a different way of accomplishing your goals but you both have the same end result. That's the unique thing about a soulmate, your same goals make the both of you plan together always which gives you a better understanding of each other and value each other's opinion and ideas.
 9.You are not afraid of having a conversation.
Initiating a conversation can be very challenging, but in this case, you find it easier to communicate, share your ideas or feelings, you are free to engage in a conversation, you don't feel belittled or scared to speak your mind. No matter how demeaning it sounds, you let it out knowing that your partner accepts you for who you are.
 10.You are not threatened by the need for alone time.
Your alone time is never a threat to your relationship. Whether he is hanging out with the guys or she is with the girls or in a beach party, or you decide to be alone, you are not perturbed, because you know when you guys come together you have a special moment.
11.You don't experience jealousy.
Pretty girls at work or handsome guys at the gym or training center doesn't make you feel jealous because you know you are the only and special one.
12.You respect each other's opinions and differences.
You sure both have different opinions, ideas, and thoughts because soulmates are polar opposite people, instead of agreeing to disagree with you, allow the other person to complete you. Though it might seem difficult, but you respect each other's differences and opinions knowing you are both from different backgrounds.
ALSO, READ BEST ROMANTIC LOVE LETTERS FOR YOUR PARTNER
13.You don't scream, curse or threaten each other with a breakup or divorce.
You respect each other and hold each other in high esteem. You don't abuse, criticize or underestimate each other or threaten with a divorce. When you have issues you settle them amicably.
14.You give in because you want to make your partner happy.
Giving in when you feel you are right can be very difficult most times, but you rather give in to make your partner happy than making your partner sad, because when your soulmate is happy you are also happy.
 15.You know how to apologize.
Saying sorry when you are at fault or accepting you hurt someone is one of the most difficult things to say or do. You admit you are wrong immediately you discover your partner is hurt, it's never difficult for you to say sorry.
Soulmates are not punitive, obnoxious, or revengeful, they always find a way to apologize and make up for their mistakes. It doesn't matter if you feel justified, but immediately you discover your partner is hurt you apologize, because when your partner is hurt you are hurt too.
 16.You would marry each other again.
Yes, it's true, with soulmates you would marry each other again because you know this is the one and the only person for you.No other people can fit into your life.
Even in crisis, stress, challenges, and misunderstanding, you choose your soulmate again, because you guys understand each other and make up for your differences.
17.You complete each other
Soulmates complete each other, they are polar opposite people attracted to each other. One might be social or simple, extrovert or introvert, they both complete each other. Their polar opposite differences complement their character which enables them to fit into each other properly.
Conclusion
Soulmates are like locks without the right key you can't open it. You are the lock, Your soulmate is the key that can fit into your life and make it a better place to dwell. Soulmates are divinely connected people made to spend their lives eternally together. Two souls attracted and connected to each other to complete each other.
ALSO, READ Modern day definition of marriage
10 Simple Hack to make a girl send Her Nudes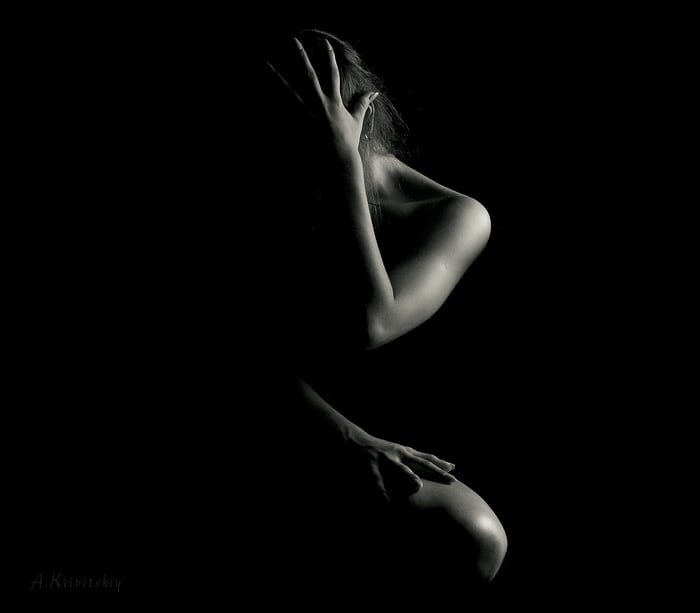 10 TRICKS  TO GET A GET TO SEND HER NUDES
Getting a Nude from a girl is not as easy as you may think. A lot of ladies out there have has bad experiences with some guys who leaked their nudes on the internet. Even at that a lot of girls in this world still send nudes to guys, but the problem here is "how to initiate it?". If you're wondering or asking questions like "how can I make a girl send nudes", then Keep reading this. A lot of girls out there don't even buy the idea of sending a naked picture to a guy.
The major reason why a girl will never send you her nude is because of what might happen in the future, she might wake up one morning to see that her picture is all over the internet.  Several years ago, while I was still in the University, the nude photos of a beautiful girl were leaked online.  Immediately she saw it, she tried to jump off a cliff in order to commit suicide, and luckily she was saved by her friends. From this short story, you'll see that such a girl will never send a guy nude ever, no matter how sweet-talking or trickish the guy might be.
ALSO, READ CAN YOU FLUSH CONDOMS (Here's the answer)?
This article is NO MAGIC, we will rather simply give you guidelines that will help you get those nude from her and also help you to maintain your integrity even if she doesn't agree to send you. if you don't choose words wisely and thread with caution, the girl will start seeing you as an irresponsible guy.
These are the top 5 comments I got from ladies when I asked them about sending nudes to guys.
I can't even try that!!
Never!!
I'll only send it to him when I know I'm married to him.
He'll rather see my nude live than sending it to him.
I'm not a p0rn st@r, I wasn't brought up that way.
That's a sin I cant try it..
As far his my husband, if he asks me politely I'll gladly send it to him, after all, I'm his and he's mine.
The bitter truth here is that some people still send nudes to their partners the way people send good morning messages.  Men aren't supposed to beg for nudes because nudes should come as a gift from them.
3 Things to know before asking a girl to send nudes
1.How long have you known her?: This should be the first question, that you should ask yourself before asking her for her nudes. You can't meet a girl today and you're asking her to send nudes, it's never going to work. Rather she'll insult you and put your perverted self where you belong.
2.Know how religious she is: before requesting a nude from a girl, the few time you've spent with her you'd be able to know if she's a religious person. If you fail to know about this, when you eventually ask for it, she might even start telling people how irresponsible you are. She'll tell her church members that you lack manner, home training, and respect for women,
3.Check if free and Very open with you: Examine how free she is with you when you tell her things. if she's so strict and hard to penetrate, then you need to take things really slow.
How to ask a girl for her nude easily ()
If you want to learn how to ask for a nude politely, then you'll need to read till the end. If you want to ask them for a nude, never try to ask it directly. Things like this are done in a corny way gradually, till you get what you want.
Anything that you're doing should flow according. just because you're crushing on her doesn't mean you'll just tell her "send nude". When you do that she'll gradually lose respect and regard for you. if she'll send you a nude pic, you'll actually perceive signs before she does. She might decide to say words like " I just bought a hot bra" or something deeper than this. Then you can boldly tell her "hello sugar, ill like to see it on you, how about that (wink emoji)"
1.Make sure she's comfortable around You
For you to easily get a nude from her, then you need to make her comfortable. A girl would never send a nude pic to someone she not comfortable with. Hence, create an amazing atmosphere, whenever she's around you. Always appear trustworthy. Girls are so smart that they records of things you say. If you tell a girl something that isn't so nice today, in the next three years, there is a 100% chance that she'll remind you of what you say in the exact words. Make her feel safe even when you're around other ladies,'
2.Don't Ever Try to send your Nude to Her
This is what so many guys do and it's very disgusting to most ladies. Some time ago, I was with a very close female friend while i was with her,  she asked me to help her reply  her messages on Facebook messenger. While I was chatting,  a young man stumbled on her account. I began to chat with this guy, not up to 10 minutes, I started chatting with him, he started confessing his love and before I opened my eyes, he sent a picture of his d**k, gosh!! I was so ashamed.  A guy may do this because he thinks she'll return the favor, and this might never happen. If she asks for a picture of your d**k, then it's fine, you can send it if you want to send. it's better for her to ask you to send and naturally expect her to send hers to you someday.
" what you say today can actually hurt that beautiful moment when she's almost sending you nudes."
3.Don't Use wrong emoji's:
This could be funny, but please don't try it!! don't send an eggplant and a water drop emoji Except you guys are so free to talk about anything with each other.
#never send pictures of your dick.
4. Try to Initiate Sexting
Because I said sexting doesn't mean you should just jump right into it at the beginning of the conversation. There are perfect times for this. If she's a busy person, then you shouldn't be initiating it at work. The best time to sexting her is at night or early hours of the day. Apart from initiating sexting at night, you can also do that at noon. But before you do that you'll need to know if she at home or at work.  if she's at home and she tells you, I'm seeing a movie or  I'm just trying to read a novel, then you should just opt-out.
There's always an opportunity for sexting you could start by saying, "do you know that I'm secretly turned on whenever I'm with you? I just didn't want to tell you.". just start from somewhere…  teasing her using her eyes, nose, lips, or her body structure. The real truth is that if you can have a s*x chat with each order at least 3 times, be rest assured that you're very close to getting what you want.
If she saying lets s*x chat, then you can ask her while the fun the reaching its peak.
NB; if your relationship with her is not intimate, forget about asking her for a nude.
5.Ask for her pic
You'd probably be asking yourself if you don't have her pictures.  while chatting with her you can tell her to send a Hot pic. or if she's going out, you can as well tell her to take a sexy pic. just tease her by telling her that you'd like to change your display picture to the most beautiful and sexiest girl in the world.
6.Use Funny Memes or stickers to get naughty
You can google  #sendnudesmeme and send to her, or use sticker to get naughty. when you do this,  you'll start planting seeds in her heart that would make her want to send her pic. This is actually preparation in disguise.  She might be waiting for you to send her those naughty memes because she's also in for what you're looking for.
7.Give Her Outstanding/hot compliments
Whenever she's dresses always give her amazing compliments, don't just give her the normal regular reply a guy would give. Make her feel she's the prettiest girl in town.'
8.Ask her for it when you know it's time.
When you've done everything you need to do to make her want to send it to you, you can simply tell her that you would like to see the cuteness of her b**bs, she may definitely ask why? But before she asks why, just tell her that if she doesn't feel safe putting her face in the photo, then she shouldn't add her face. This will make her have more respect, confidence, and trust in you. she may then decide to send it without putting her face.
But if you start bugging her on why she didn't add her face in the video or photo, you may end up turned,. Because she'll start suspecting you want to expose her.
9.Work Hard:
If you must get success in what you do, then working hard shouldn't be a big deal right? So you have to put in the work! Make her your project till you get what you want. If you're probably a married man and your wife is far off, then the workload might not be tedious. All you need to do is to be Nice and romantic till you get what you want.
 "a slow and steady win's the race".
 "patience is a virtue"
10.Appreciate Her:
Appreciate her to the fullest when she finally sends you the nude. Also, tease her even if she might be so ugly.
Wrapping Up
Nudes are made to be kept confidential. No matter how intimate you may be to the girl, never feel bad if she shuns you down. In fact, she has every right to tell you NO so stop pestering her against her will. I bet you if you follow these tips you'll have a 70% success rate for any girl you MEET.
 ALSO, READ How to identify or spot a crush