HOW TO KISS A BOY FOR THE FIRST TIME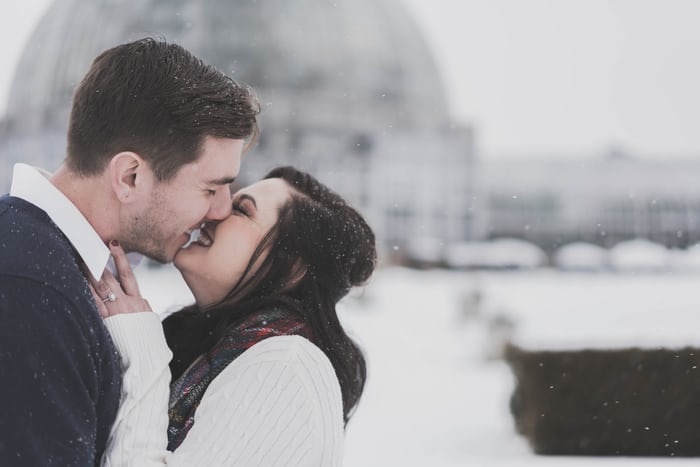 Last Updated on August 3, 2022 by Joshua Isibor
CHAPTER 2 of 3:
DURING THE KISS
MOVE YOUR LIPS TOWARDS HIM SLOWLY, CLOSING YOUR EYES AT THE LAST SECOND🙈😍
You need to be able to see so that you can aim for his lips, but you don't want to keep your eyes open while you kiss, so close them right before your lips lock.
Keep your eyes closed during the whole kiss. When the kiss ends, you can open your eyes and you gently pull away.😍
Move into the kiss at an angle. That means if his face is straight up and down, you probably want yours tilted a bit to the left or right — whichever is more comfortable. This helps keep you from bumping noses together when you kiss.🥂😚
USE MOSTLY YOUR LOWER LIP FOR KISSING😘💋
Don't pucker up your lips like you've just had a bunch of Sour Patch Kids, or like you're kissing grandma. Keeps your lips loose and try to relax.
Give him one long kiss. You don't have to do anything fancy to get his attention the first time.
Your big goal is to get him to come back for seconds. Give him just enough so that he's interested, not so much that he's bored. Try to keep the first kiss to under 20 seconds if you can.
Breathe in and out gently through your nose. Try not to breathe into his throat or onto his lips.
Don't French kiss on the first kiss. The French kiss is an advance kiss, so save it for when you really want to blow his mind.
WHILE YOU'RE KISSING, TRY TO GO FOR A GENTLE OPEN-LIP KISS😘💋
This just means opening your lips a bit and maybe kissing his lower lip with both of your lips. Don't make it last too long — about 5 seconds — and be prepared to pull away soon.
DURING THE KISS, PUT YOUR HANDS AROUND HIS NECK AND LEAN TOWARDS HIM🤩💋😍
That way, you can get double the bargain! If he puts his hands around your back or waist, it means he's very protective of you and you could be onto a winner!
If he plays with your hair or gently strokes your cheek, it's a sign that he's very in touch with his feeling, and he definitely likes you.
Remember to try to keep your eyes closed the whole time. No peeking! Your attention should be entirely on his lips and the kiss.