What are waist beads? -10 Reasons Why Women Wear Waist Beads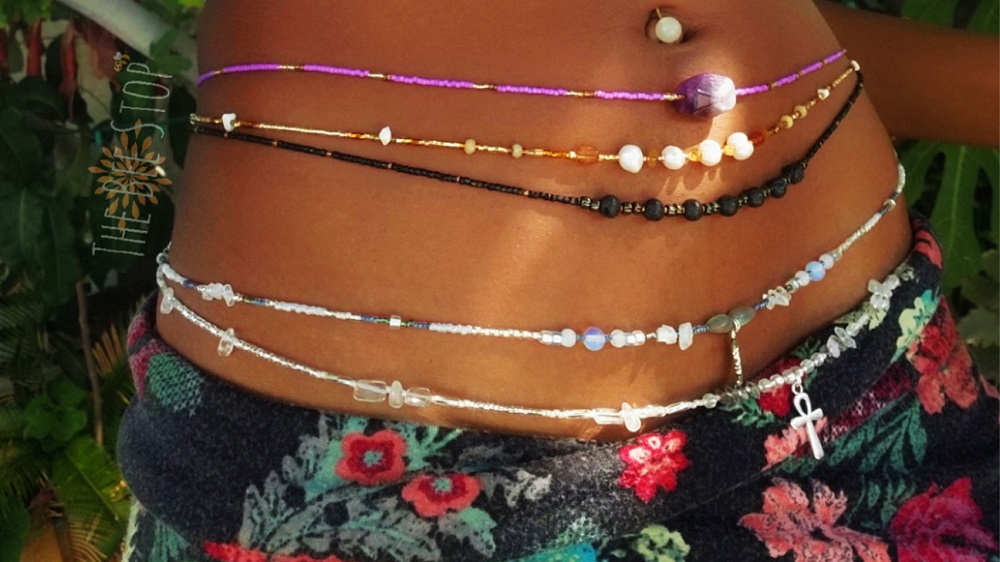 African waist Beads- The origin of Waist beads
In this 21st century, women wear waist beads for several reasons. The origin of waist beads dates back to the early 15th century in Africa. In those days, women wore waist beads as an accessory to beautify themselves.
In countries like Nigeria, Sudan, and Ghana, women wear these beads of different patterns, shapes, sizes, and colors as part of their culture and traditions.
However, in recent times, waist beads are no longer used only in Africa. Women in different parts of the world, the Americans, Carribeans, Asians, and Caucasians now wear waist beads as a fashion accessory or a piece of jewelry to adorn themselves.
What are Waist Beads?
waist beads meaning- Waist beads are pieces of beads, strings, woods, glass, animal skin, or wire sewn together and worn by women on their waists for different purposes. In Nigeria, Waist beads are called Bebedi in Yoruba and Jigida in Hausa
.
Waist beads come in different sizes, colors, shapes, and patterns. Each of them has a different significance or purpose which varies according to the color and other specific features.
Regardless of the growing rate of wearing waist beads in the world, some people still believe that women who wear waist beads are prostitutes or low lives. Are you one of them? If you are, then you should see the various reasons why women wear waist beads.
ALSO, READ How To Deal With A Moody Girlfriend
Why Do Women Wear Waist Beads?
Cultural Heritage: In some countries and communities, women wear waist beads as a part of their culture of tradition. Recently women of different races, ethnicities, and origins, including those in diaspora and the whites wear waist beads as an accessory. Women in countries like Nigeria, Ghana, and Sudan wear waist beads. This traces back the origin of waist beads to Africa.
In the olden days especially in these African countries, waist beads were worn for festivals, such as the new yam festival, crowning of the king, naming ceremony, traditional marriage, and other festivals. They were naturally an essential part of the female dressing. Black women in the diaspora buy and wear waist beads to connect with other blacks of the same origin and cultural history, thus show off their African heritage.
Fashion: These days, A lot of girls wear waist beads as an accessory. Some wear it not because of any specific reason but just for the beauty and love of it. These beads beautify whoever puts them on and make them feel better. Waist beads are no longer worn by only Africans.
In this century, they are worn by people from different backgrounds, countries, and ethnic groups. The whites also wear waist beads. Due to the beautiful nature of waist beads, they are worn by models on fashion runways to complement their dressing.
Charm: It is a common belief that women who wear waist beads have been charmed to attract and win some men, protect themselves against evil spirits and bad omen, or to get jobs and recognition.
Seduction: This is also a major reason why women wear waist beads. Some men are sexually aroused by these beads, thus women wear them when they want to have sexual intercourse.
Beads meant for this are usually colorful and most times have small bells or rings attached to them. When they walk past men, these bells rattle and make sounds that let these men know their intentions.
It is because of this that most people have the wrong impression that women who wear waist beads are prostitutes. However, this is completely untrue.
Here's the link to our youtube channel please support us by subscribing to it. A lot of relationship, marriage, parenting, and life issues topics will be discussed. SEE YOU THERE!!
Here's the link to our youtube channel please support us by subscribing to it. A lot of relationship, marriage, parenting, and life issues will be discussed. SEE YOU THERE!!
Spiritual Healing: Women who believe in supernatural powers and spirituality wear beads for this reason. They believe waist beads have spiritual and healing properties. This healing property is believed to bring good luck to them, prevent them from getting hurt, and also heal them from diseases.
Confidence Booster: A lot of women have made it known that wearing waist beads boosts their confidence. This has to do with comfort, choice, and convenience. Just like some people love to wear anklets and bracelets, that's the same way women feel comfortable and confident wearing waist beads.
Maturity and Growth: In countries where traditions still hold, women wear waist beads to show their age. Different age grades wear different colors of beads. These beads often signify growth, womanhood, and maturity.
At different stages of growth of a woman, different sizes and colors of beads are worn. In infancy, a child wears a small bead and as they grow, the beads are changed. Mothers often wear their female children colorful beads that correspond to a certain stage of growth.
Beads worn during puberty vary from those worn during menstruation. When a female outgrows a waist bead, it signifies the transition into a new phase of life.
In some countries, these beads help men choose who to marry. This is because the color of their beads shows their age and the different developmental stages they have passed through.
Weight Loss: This is one of the major reasons why women wear waist beads. These beads are used as weight trackers. They help women keep their weight in check. Waist beads hang loosely on the waist and have been used by African women in the olden days to keep their weight in check.
These beads are used by pregnant mothers and single ladies alike. When you gain weight, the beads tend to move up and become tighter on the body. In the same vein, when you lose weight, the beads become loose and roll down.
Due to its convenience, some people prefer to wear waist beads than regularly climbing on a scale to check their weight. Women also prefer using waist beads to check their weight because some waist beads can be adjusted to give perfect comfort.
Intimacy and Fertility: In some cultures, women wear waist beads to enhance their sensuality. A certain color of waist beads may be worn during sex. There are also specific beads for pregnant women. It is believed to protect the mother and child till the baby is delivered.
Even upon delivery, the mother and child wear their separate waist beads. If the baby is a boy, it gets to a certain age where the beads are removed. But for a girl-child, she continues to wear the beads and only changes them at various developmental stages like puberty, menstruation, and childbirth.
There are also beads worn to signify that a lady is ready for marriage. The bead is colorful and sometimes makes noise when she moves. This attracts potential suitors.
Body Posture: Women also wear waist beads to keep their body posture in check. In addition to helping them check their stomach size, waist beads help women watch the way they sit, stand, or breathe.
The fitting of the waist beads varies according to these postures. If one doesn't sit properly, the waist beads may cut. In the same way, the breathing rate tends to affect the position of the waist beads.
When these happen, the woman is forced to readjust properly to suit the normal body state. They can adjust the stomach muscle, stand, or sit properly.
Waist beads are valuable accessories that not only beautify the female folks but also helps them lose or gain weight. We must do away with the misconception that women who wear waist beads are prostitutes. They are not. They are well mannered and sane women who have chosen to wear these beads for various purposes.
Click here to READ 12 things that turn men off in a relationship
Some F.A.Q about waist Beads 
What are the meanings of the colors and stones?
In choosing waist beads, there are different colors, stones that has different meanings. So, you can actually wear the color that has a great meaning.
Waist Beads Color meanings
Yellow: clarity, wisdom, awareness, joy, energy
White: light, purity, truth
Blue: Healing, insight, truth, harmony
Red: vitality, bravery, passion, confidence
Brown: earth, stability
Purple: wisdom, spirituality, royalty
Green: Fertility, prosperity, abundance, healing, hope

Stone and charm meanings
Evil eye: protection against negativity
Quartz: clarity, amplifies other crystals
Green aventurine: luck, wealth and prosperity
Hamsa: protection against bad luck or evil
Rose quartz: love, healing, compassion
Lapis lazuli: peace, truth, insight. Wisdom.
 How To Make Someone Happy Today (12 Best Step To Take)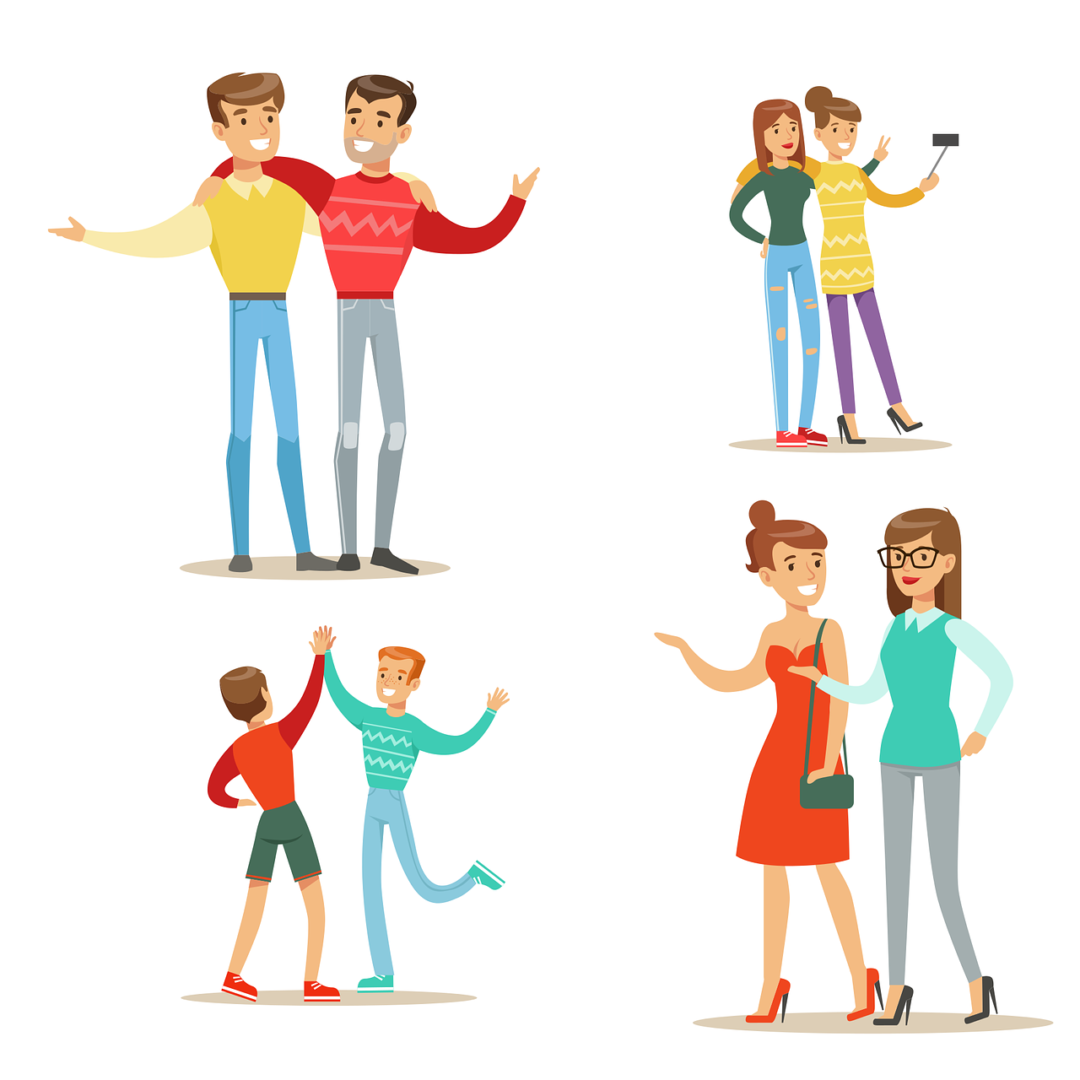 To make someone happy is to make yourself happier; either a stranger or a loved one close to us. There are important people in our lives that we always want to keep happy. But oftentimes life gets too busy and we are unable to keep with its speed. We, therefore, unintentionally ignore the people around us.
This is most common among young couples still trying to make heads of their career. The pressure from making a living and career becomes really overwhelming that, they lose track of their environment.
According to Maya Angelou, "people will forget when you said, and what you did; but will never forget how you made them feel." Making someone happy is such a noble course. It's something everyone should do all the time.
Eleanor Roosevelt said, "since you get more joy out of giving joy to others, you should put a good deal of thought into the happiness that you are to give". This means that since making others happy generally makes you happier; you should put effort into the quality of happiness you give to others.
To make someone happy, you also have to be happy; because in all sense, you can't give what you do not have. You cannot be sad and depressed and yet want to make someone happy.
You have to possess a certain level of joy in you and that is increased when you make others happy. Aside from that, there is this feeling of fulfillment, that comes with knowing that you are the source of someone's joy. And that feeling is a sort of joy generator itself. Also, you get what you give in the long run if not immediately.
Because humans are individually different, these tips may not all work on the person just sort out the ones that best suit the person you want to make happy.
Here Are 11 Tips To Making Someone Happy
1. Smile To Them Often
A smile is a very effective tool for making someone happy. You do not need to be super attractive to give a wonderful smile.
Smiling to someone signifies warmth. It means you welcome them into your space.
Here, we are not talking about the sinister kind of smile; but the hearty and innocent type. Genuinely smile at the person and it will lighten up the person's mood.
Whenever you see them, offer a smile to welcome them even before saying anything else. People's mood, no matter how bad it is; will be lifted, a bit when met an amazing smile.
Make sure you are intentional about the type of smile, to whom you are smiling, and the circumstances surrounding that moment. This is because some people may misinterpret your smile. Also, lower your expectations; by not thinking that, everyone you smile at, will smile back at you.
According to the study carried out at the University of Wyoming, where about 100 undergraduate women looked at the photo of a woman in four different poses including
Smiling in an open body position
Smiling in a closed body position
Not smiling in an open body position
Not smiling in a closed body position
The results obtained from this study showed that; pose 'a' and 'b', were liked the most. This means, regardless of the pose she used; the pictures where she smiled, still had the highest likes.
Not only does smiling to someone elate their moods, it makes them like you more, and also leaves a positive picture of you in their minds.
Don't limit smiling by the amount of time spent together with the person. Even if it's just a couple of seconds, still smile at them.
ALSO, READ 25 ways to make someone feel better
2. Show A Sense Of Humor In Conversations
If you want to make someone happy, you should be able to make them laugh; or at least, smile. When the person has a bad day, he/she will want to communicate with you.
Because you help them relieve their stress by elating their mood and make happy. Due to your ability to chip in humor when having a conversation with them, they are happier with you around.
3. Be A Good Listener
If you want to make someone happy, learn to listen to them. Even if the topic is not interesting to you still listen. Don't show disinterest in your attitude during the conversation.
It may not even be so important, but they just need to get it off their chest. Also, the person may not necessarily need your input or advice; your attention is the only help they need.
When they are able to talk about what is bothering them, they are less bothered. Therefore they become happier.
4. Always Be Positive
If you want to make someone happy, be the bringer of positivity in their situation. If the person is down or facing a roadblock; be the one to bring a ray of sunshine.
Always show up with happy, open, and good vibes. Good energy tends to spread to others; thus, the person becomes happier. Even you will be happier and in the end, it is a win-win.
5. Offer A Sincere Compliment
You don't really have to know a person to give a sincere compliment. It could be a stranger off the streets, your next-door neighbor, or even your spouse.
Everyone loves compliments either from the person they know or know not. A simple 'hello, you look rather splendid today' can go a long way in brightening the person's entire day.
Don't be stingy with compliments because we all deserve a bit of it. If you see someone putting in effort into something, compliment them. Or if you notice someone has started showing a form of improvement, compliment them.
So offer a compliment today to make someone happy.
ALSO, READ WHAT TO DO IF YOU'RE UNHAPPY IN A RELATIONSHIP
6. Show Care If The Person Is Sick
If you are not a doctor, so you can't possibly treat them medically; but you can treat them emotionally. Show them that you care. Regardless of whom the person is if you want them to be happy; care for them.
If they are hospitalized, bring them flowers and a stuffed toy. Give them a get-well-soon card and that will make them feel better.
If you can, hold their hands and reassure them that they can do it. Tell them it's just a phase and that they will pass through it, and come out stronger.
7. Say "I Love You" Even When The Person Is Mad At You
This works best for romantic couples, friends, and family. At that moment when your mum is so angry at you and she looks like she is about to puke fury, tell her you love her and see her reaction.
Tell your partner you love them, especially when you are angry with them. If your spouse offends you, tell her regardless of what she has done you still love her.
Sort out your issues and enjoy your relationship. Don't allow fights, disagreements, and pressures to drift you apart from your loved ones. Reassure them that you love them despite what's going on around you.
8. Do The Surprise Thingy
This is not just for your spouse, but for anyone you wish to elate his/her mood. If you want to make someone happy, surprise them with a gift.
If your boss in the office has been feeling down lately; check the calendar to see, if their birthday is coming up soon, and throw them a surprise birthday party. It doesn't have to be elaborate; the thought behind it is what matters.
You can also Surprise your parents with a gift without any special occasion. It doesn't have to be father's day or mother's day or their birthday. Just show them a sweet gesture and they will be very happy about it.
9. Don't Hold Grudges Against The Person
Be quick to forgive; because, it's the divine thing to do. If the person offends you, don't hold grudges against the person, rather sort it out. Also if the person says you offended him/her, don't take offense and start being defensive.
It's true that the person may be wrong or even misunderstanding the whole thing. But, you have to be the bigger person, and let go by apologizing and making amends. Don't judge based on your own feelings alone; rather, hear their own part of the story.
10. Get Down And Help When Someone Drops Something
This is such a sweet gesture. You will truly understand this if you are at the receiving end of it. It will make you smile. So imagine giving the same experience to someone else? It may be books, groceries, tools, and so on. Just lend a helping hand.
11. Warmly Embrace People
There is no telling of how much people are going throughout there. So, if you have the chance give someone a warm hug to make them feel comforted.
Hugs tend to relieve stress and meddle with the negative thoughts, which could be going through the person's mind. So, if they don't pull away immediately, hold the hug for a bit longer and pat them on the back while at it.
12. Encourage And Appreciate Them
We all want to be acknowledged, for what we do no matter insignificant it seems. And when we do get this appreciation, it just brightens our mood.
If you want to make someone happy, offer appreciation for what the person is doing and encourage them to do more. Let them know you see what they are doing and care about their growth. Tell the person you believe in him/her and you are sure they can do more.
Be caring and kind for no tangible reason to the person even if he/her is a stranger
When you visit a restaurant or bar and you are served, ask the waiter/server if he/she has eaten. This will earn you a grateful smile.
Randomly buy your neighbor or colleague a bouquet of flowers.
Ask your spouse, friends (close or not), and your domestic staff about their welfare. Ask how they are doing.
When you see an elderly struggling with a heavy load offer to help carry it.
Randomly gift people around you.
If we can genuinely offer to make someone happy, we have truly made the world a better place. And don't forget it doesn't have to be your spouse or relative. Also, be careful of your mental health when trying to make someone happy. So you don't end up losing yourself in the process. Understand that there are boundaries and respect them.
Another thing to take note of is that not everyone will be receptive to the love and care you offer. Some may be very receptive while some may be antagonistic to it. Some may even fight you for it; therefore you should consider these three things
Your position In the person's life
Their position in your life
And lastly, the situation surrounding your relationship.
Good luck on your quest.
ALSO, READ How To Speak With Confidence (Experts Advice)
How To be Pretty: 21 Natural ways to be More attractive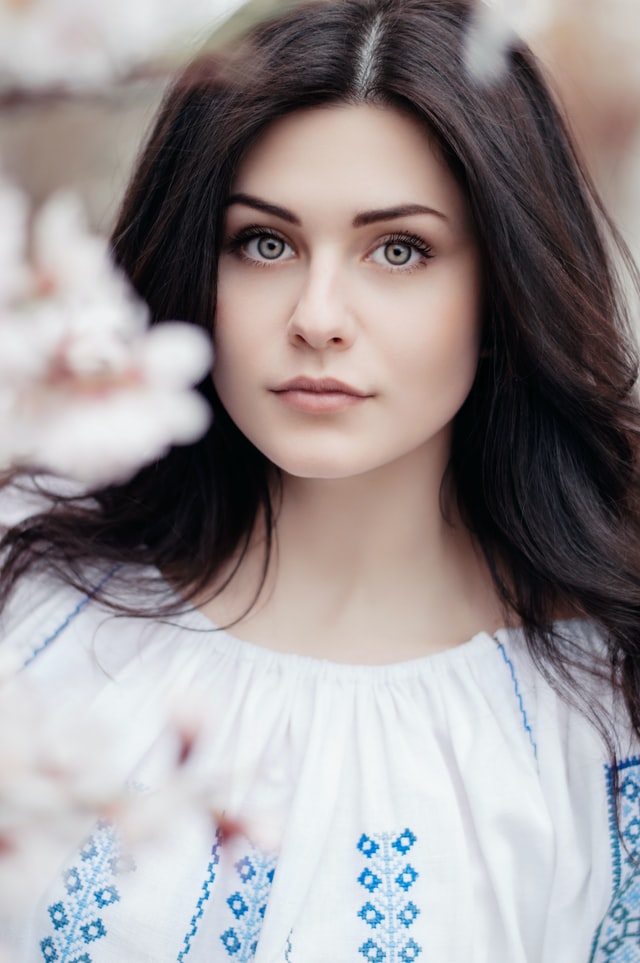 How To Be Pretty: Naturally ways to be more attractive
Being pretty these days is like a "do or die affair" for most people out there. They spend a lot of money buying creams, makeups, clothes, and many more just trying to look good.
Looking good have lots of advantages attached to it such as:
Boosting self-confidence
Improving self-esteem
Everyone on earth is beautiful, although everyone has their spec and categories of people that they are attracted to. Beauty is vain because one day you'll definitely grown old.
Physical appearance doesn't make you beautiful, but what actually makes us beautiful is the way we treat people around us.
We live in a world where everyone is so obsessed with beauty, but learning how to be pretty naturally isn't all about trying to buy toning creams or getting the latest makeup kit. But it's about trying to be authentic and feel good about your appearance.
In this article, we'll be talking about how to be pretty without spending much.
21 WAYS TO BE PRETTY
This write-up is here to give you the right knowledge.  being pretty is not always about spending much money. If you follow these tips, you'd still be very attractive even at your old age.
1.Smile More
They say, "laughter is the best medicine," this is actually very true. But I'd say that laughter makes you look younger. Have you ever seen a movie and you see a guy telling a girl that you'd be prettier if you smile? Some ladies will say he's actually saying that just to pull my legs and win my heart.
Whenever you smile or blush, there is always a glow radiating from your face making you look more charming. When I was a little boy, if my parents got me angry, they'd tell me to smile or else, I will grow old quickly.
Smiling helps your face not to get wrinkle.Whenever you're sad, think of  something that can make you smile, it could be a tv show or a family member. The goal here is to always be smiling. If you're finding it difficult to smile you can use the 'fake it' till 'you make it' technique till you get better at doing it.
2. Schedule regular haircuts or trims
Taking good care of your hair goes a long in making your appearance glorious. Have you ever left your hair for 7months without visiting the salon, how do you think you'd look? Probably like an ex-convict.
To look prettier, you should schedule regular haircuts or trims probably every month (depending on how fast your hair grows).
3. Drink at least 8 cups (1,900 ml) of water a day
Hydrating/saturating your body with water is one of the best ways to keep our body healthy. Drinking lots of water helps the body system to function very well. for we to maintain our body, we should avoid things like alcohol, smoking and hard drugs.
ALSO, READ HOW TO FALL IN LOVE WITH YOURSELF
4. Bathe every day:
Looking more prettier may also be scaled with the way we smell. Bathing at least, twice daily should be adopted. Bath with clean water and soap.
When you fail to bathe important parts of your body, you'll have body odor.
5. Get Plenty of Sleep;
Anytime you feel tired, do well to take a quick rest. Stressing yourself always would make you look drained when people see you.
According to CDC,  an adult needs at least 7hrs to sleep daily.
Tips to get you more sleep:
Avoid taking caffeine at night
limit the way you watch television at night, watching a movie from 10 pm will not give you a good sleep.
keep your devices far from you, so you won't be tempted to look at them
Read a book, it may help you sleep quickly.
Try a bedtime meditation
Build confidence.
If you are not confident with yourself, you might find it hard to feel attractive to yourself and others.
Inner beauty breeds external happiness. If you can't accept yourself, then there is no need to look for ways to stay pretty.
Self-confidence should be the first thing to achieve, then, you will see how pretty you will look and free, you will feel both in and out.
7.Make eye contact.
You could say in your heart, 'will making eye contact make me prettier'? How does it concern beauty? The truth is that people will gradually start seeing how attractive you are to them when you start paying close attention to them while talking. Making eye contact helps you build confidence, trustworthiness, and more likable from people.
8. Keep your nails clean and trimmed.
Being neat matters especially when it comes to the areas of Nails, always keep them cleaned and trimmed. It won't be nice after wearing good clothes and you'll still go about with your dirty nails. It doesn't tell well of you.
If you do polish your nails, you can always re-polish them so that you'll look pretty. Biting fingers is one of the fastest ways to trim them. If you don't feel like biting them, you can dip your fingers in orange or rub orange to them so that you'll feel the urge to bit them when tasting orange…
9. Wear clothes that are comfortable and fit well.
You don't have to buy the latest trending clothes that celebrities wear to look pretty. If you don't have money to buy them, it's fine! Just buy a few pair of jeans or gown that whenever you wear it, you'll always feel on top of the world.
There are clothes that you wear and you'll feel so important! Wearing oversized cloth will make you look very old. Simply wear clothes that are comfortable, not when you go out, you'd start adjusting the clothes.
When you dress in comfortable and properly fit clothes, people will respect you and want to draw close to you.
10. Wear deodorant or perfume.
Smelling nice should be one thing we should look out for first before going out.  Smelling nice can make people respect and want to stay close to you. It makes you look comfortable sitting around people or in any group of people.
Tips when using deodorants
Don't overuse it unless- strong scent will chase people.
it shouldn't be used as a substitute for bathing
Brush at least twice daily
Brushing your teeth twice daily is a characteristic of pretty people. Brushing your teeth always should be a habit to cultivate. Even a man who has a mouth odor will not want to have a conversation with a man who also has a mouth odor also.
12.Improve your posture: A nice person slouching is hard to picture! Sit straight against a chair with your back and walk parallel to the floor with your chin. if you've formed a bad habit of walking, then you need to learn how to improve your posture
You will look more desirable and optimistic.
Wear light makeup:
Wearing makeup can make you look stunning if you aren't happy with your looks. Everything should be moderate ranging from your face, eyes, and lips. Wearing heavy makeup would make you practically like a masquerade.
If you aren't that good with makeup, you can watch tutorial videos on youtube, keep practicing until your makeup looks natural.
Follow friends who good with fashion sense: One way to look pretty is to make friends with those who are good at fashion. When I gained admission into the university, people usually address me as an old man, because of the way I dress.
Immediately, I got a new friend who's pretty good with fashion, my mentality changed. I started dressing well.
Your cycle of friends can also affect the way you dress too.
Keep your clothes clean and pressed.
Have you ever tried taking a photo with rumpled or dirty clothes? You'd look so unattractive and messy!! No one will want to mingle with you. Even when you come close to them, they'll distance themselves from you.
Before going out make sure you press your clothes and make sure they're very neat. If you feel you're so lazy to iron your clothes, you can try hanging them immediately after wearing them.
16. Exercise regularly.
Exercise has been one of the fastest ways to keep the body fit and look pretty. Exercise has lots of benefits ranging from health to boosting happy hormones.  A lot of people (male and female) face some challenges such as big tummy, being too fat, shapeless, etc.
Also,  Maddy Zollo Rusbosin a writer at  Women's Health Magazine, says exercise also improves circulation (which can give you a healthier glow and a better skin tone overall).
The sweat you get from exercise also helps to clear pores and lowers cortisol levels which help to reduce stress.
17.  Keep your teeth white
We're not talking about spending all your money just to make your teeth white or look pretty. Having a white tooth helps to give you a brighter smile. You can use Whitening strips, it works well.
Also, for you to achieve a white tooth you need to avoid drinks like coffee, red wine, and black tea. I'm not placing a restriction on that. If you must take that endeavor to always brush your teeth and observe the natural general hygiene to whiten your teeth.
Eat more fruits and Veggies.
Eating fruits and adding enough veggies( which contain organic pigments called carotenoids) to your daily meal, help your body not only stay healthy but glows well than tanning.
Tips to achieve this:
After your breakfast, eat at least one fruit like grapes, apple, melon, or anyone you can afford. This aids digestion very well.
Add Veggies to your food while cooking to add to more taste and look attractive too.
Drink a glass of juice after you are done or when relaxing.
Always remember to eat them daily for more skin glows and staying healthy.
Be positive and friendly.
Always stay positive and stay around friends that have these positive vibes.
Negative vibes can destroy your self-esteem and makes you feel like you are not good enough. Stay away from anything that brings them and don't fake it, it comes out naturally when you feel it internally.
Compliment
Always compliment yourself each day before and after doing your activities. You can stare in the mirror and say sweet or good words to yourself.
Pet yourself, you deserve it! This will not only makes you look prettier but build love within you.
Always take a walk around your environment.
Feel free to step outside for more fresh air. You can do that in the evening while taking a walk around your environment. I love this art so much, and it has become part of me.
Put on something comfy, select your favorite song, and stroll around your vicinity. You can visit some friends or drop at coffee shops to embrace the rest of the day.
ALSO, READ Reasons Why Kissing Is Important In A Relationship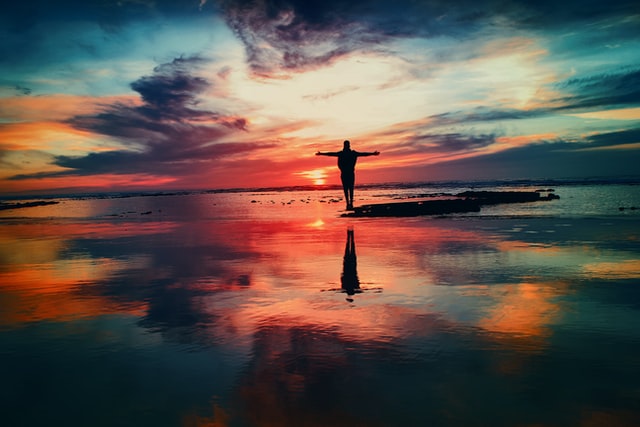 Life can be defined as a status given to any entity including animals, fungi, bacteria, etc, and sometimes viruses having the properties of replication and metabolism. In a holistic medical frame of interpretation, it can be organized under some abstract Key concepts: existence, creation of the world, state of being, daily living, talents, relations, sex, health
, and personal development.
"The ultimate aim of the human mind in all its efforts is to become acquainted with the truth"(Eliza Farnham). We believe that we have to try to understand life and get a grip on the many faces of life because it can be of great value for us to learn to recognize the fundamental principles of how life is lived to the fullest and it's constituents.
Life constitutes different things, but is majorly made up of the soul, Food, shelter, and clothes. one might ask why? But from the Creation of the world, when God created Adam and Eve. Man has always sought these four things, after the sin of Adam and Eve God cursed man and chased them from the garden of Eden. Man's suffering began and they had to fend for themselves, which led to seeking the comfort of their soul, food, shelter, and clothes. They sought God for their soul, food to feed their mortal flesh, clothes to cover their nakedness, and shelter for protective covering from rain, sun and wild animals which were their major needs and desires.
The struggle continued and the quest to get more to live a more comfortable life, made man to toil more and "Chase shadows"(things that do not exist or something that one can't hold on to). Man now decides to go beyond seeking these initial needs, which was basically their desire and needs to search for and acquire more Knowledge to create things and develop the world. Which no doubt has a positive and negative influence in our world today, making man lose the sense of the actual meaning, purpose, and quality of life.
Man's insatiable needs unleashed greed, wickedness, and chaos in the world today.
Whenever we Chase after something, we take ourselves out of the present moment where life actually happens. The future doesn't exist yet and the past is gone. The only really meaningful place to live is in the now and that's generally where you will find what you are
looking for. There are some things, man can Chase aside from the major constituents of life
earlier discussed, they include dreams, fulfillment, health, wisdom, and happiness. these things are also Paramount.
1.Dream: Dreams are the craving of your soul, if you don't move towards fulfilling your rightful dream you live just an empty life.Before you start chasing the dream make sure that it's your dream you are chasing! Most people don't get what they want in life because they are playing out someone else's idea of who they should be.
2.Fulfilment: Just like there is an external world there is also an internal world, which constantly seeks fulfillment. One may Love reading, listening to music, meeting friends, traveling to new places to achieve fulfillment, one may also have the resources to fulfill these aspirations. However, we simply neglect them as they don't give us any sense of achievement. You must fulfill yourself internally before you Chase your dreams outside.
3.Health: Most people are so busy chasing other things in life that they find no time to take care of their health. This is the greatest blunder we can do. Dalai Lama said, "it so beautiful".
If you lose health once, you can perhaps never get it back with all the wealth
and power at your disposal.
4.Wisdom: We have lots of knowledge nowadays but we are hardly wise enough to use the knowledge to achieve our goals in life. Knowledge is a great power. However,it can become harmful rather than useful,if we don't know how to use it. We must try to become wise by learning to use the right knowledge at the right time in the right way.
ALSO, READ 9 Signs you're a Control Freak
5.Happiness:"Happiness is the meaning and the purpose of life,the whole aim and end of human existence"(Aristotle). However, most of us fail to be happy
in our life.Our failure to be happy is due to the fact that there is no single
thing that can make you happy.In order to understand the mystery of happiness, please
observe the picture of a musical keyboard.
If you press only one node of this keyboard, it can never give you joy for long time.
it is only when the nodes of the music changes with time with a great rhythm,
we create a beautiful piece of music. We have to create a beautiful life by experimenting
with life and move to different things to fulfil our soul and realize the dreams of the world.
These things also makes our life complete and add meaning to our life and world.
There are things man should not Chase no matter what others say,even the Bible says
in Luke 12:15 "Take heed and beware of covetousness,for one's life does not consist in
the abundance of the things he possess".
1.Chasing security:"In this world nothing can be said to be certain, except death and taxes".(Benjamin Franklin). The problem with chasing security is that there
is no such thing and if you trade your soul for it, you pay a big price.Each of us
has a unique purpose in life,most of us don't realize it.Stretch yourself and
take a risk if you want to find out what makes your heart sing.
2.Chasing money:"Chase your passions and moneywill come.Chase money and you may never  find your passions"(Colin Wright). We all need to make ends meet, but
beyond that chasing after the green stuff doesn't make us happier.Research by the
Nobel laureate pschologist and economist, Daniel Kehneman and Princeton economist, Angus Deaton, found that happiness maxes out around $75000 in the United States.Additional studies reveal that people are happier when they spend their money on
other people than only themselves.
We all need money to live,but chasing money for money sake can take you off
track from your true passions and leave you feeling hollow.Simplify your life,do what you
love and the money will follow.
3.Chasing material things:"Stop chasing what your mind wants and you will get what your soul needs (Kushandwizdom). Many of us think we will be happy
if we live in a big house, wear brand named clothes, drive a new car and stuff
our closets full of shoes.But that's simply chasing things to fill the hole in your sole.
4: Chasing beauty: "For beautiful eyes, look for the good in others, for beautiful lips, speak only words of kindness and for poise,walk with the knowledge that you are never alone"(Andrey Hepburn).
Many women and men feel pressure to look good,we hit the gym,dye our hair and even
get surgery.The problem is that outer beauty naturally fades with time,what we should be
chasing after is the beauty that resides within.
5.Chasing latest trend:"Ask yourself,what makes you come alive and then go do that, because what the world needs is people who have come alive"(Howard Thurman).
Be a free thinker and go for what really lights your fire. It can be listening to music,
watching old star movies, writing etc. The consumer-based society depend on us to buy stuff, so we are forever lured into getting the lattest items. Trouble is,if we are always chasing the new rage,we can lose track of who we really are and what truly turns us on.
6.Chasing love:When you Chase love it often attracts people who don't value you.It's exhausting to constantly fight for someone's attention you just end up getting hurt.True love comes knocking at your door, when you stop looking for it outside of yourself and focus on accepting yourself for who you are.
Chasing these things leads to chasing of shadows which increases our desire for irrelevant
and invaluable things.The bitter truth is, everything in life is vanity, "vanity of vanity, all is vanity".
Ecclesiastes 12:8.We should Live in the present because we can only determine the present not the future. Life is a struggle from birth to death, life itself is a risk,but the question is
are we going to live our lives struggling,risking and chasing shadows?
ALSO, READ Benefits of helping others