HOW TO PLAN A BRIDAL SHOWER: THE PERFECT GUIDE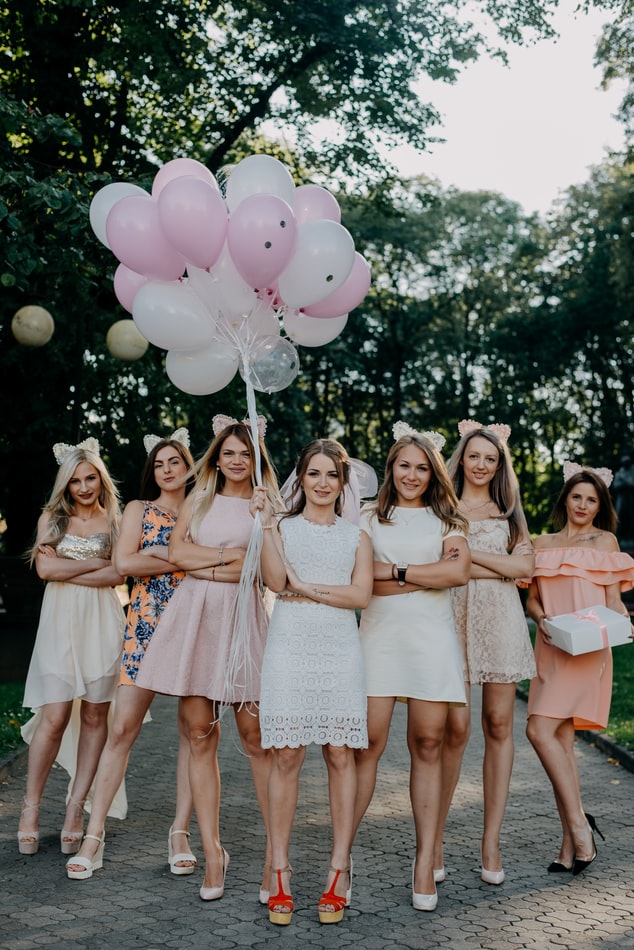 What is a bridal shower?
A bridal shower is one of the most exciting, memorable, and fascinating event before the wedding day. It's an event every prospective bride looks forwards to.You may ask why? The reason is not far-fetched; It is a small ceremony when the bride celebrates becoming a wife and leaving singlehood.
It is also a fun, celebratory occasion that allows the bride's close friends and family members to spend time together before the big day. It's a practical opportunity for guests to "shower" the bride-to-be with gifts to help her establish a home with her future spouse.
I must confess it's an added fun-filled experience, no lady intending to marry should miss. planing yours to be special and memorable, makes it a unique event. Your planning should be well structured and organized, nothing should be left out..
Bridal showers originated centuries ago during the days of dowries. When women wanted to marry "unsuitable" husbands, their families refused to provide a dowry, so friends of the couple gathered to pitch in and make up for the lack of a dowry by helping them set up their home.
Today, bridal showers are a time to share stories and advice, eat and drink, and pay special attention to the bride.
🌟 Planning a bridal shower
Before you start planning, make sure the bride really wants a bridal shower. A bridal shower is often a fun afternoon, but some brides might feel uncomfortable with all the attention. She has to be ready for the event since the occasion centers around her.
🌟 Who Throws and Pays for the Bridal Shower.?
A bridal shower is commonly hosted by the maid of honor. Many etiquette guides frown upon family-member-hosted bridal showers, because it may be seen as rude or greedy for the family to ask for gifts for their own relative. In recent years, however, it's become completely acceptable.
Unless it's a surprise, it is important to always involve the bride in the planning process. Ask her to create a record if she hasn't already done so. She might have a particular shower theme in mind, like a lingerie shower, a kitchen item shower, or an around-the-clock shower, just to mention a few, in which guests are assigned a time of day for selecting a gift.
For an informal, casual shower the host generally picks up all the costs, but for a more elaborate shower, the host may talk to the other bridesmaids at the beginning of the planning process, and ask them about chipping in or splitting costs. Beyond financial assistance, the host can and should ask the bridesmaids to help plan, set up, prepare, decorate, etc.
In some cases, it's appropriate for all guests to pick up a portion of the costs for a shower. For example, an invitation to a restaurant bridal shower might read, "We'll celebrate with a Dutch to be, an access fee is $50, there will be a photoshoot, fun games, nibbles, followed by cake and champagne in the garden." A spa invitation might read, "We've got the room reserved at Joycelyn spa. Call the spa directly to book your appointment. Instead of a present, please bring $40 to pay for the bride's treatments.
🌟 Where to host the Bridal Shower.
A bridal shower can be held anywhere. Traditionally it is held at the host's home, but any place works; popular options include a favorite restaurant, park, hotel, or banquet hall. Depending on the size of the guest list and the bride's preferences, showers can also take place at a photographic studio, beauty salon, spa, or gallery.
🌟 When to Have the Bridal Shower.
A bridal shower can be held anytime, from a few weeks to two days before a wedding. If many guests are traveling from out of town, it may make sense to have it closer to the wedding so they can attend. Otherwise, two to four weeks before the wedding is a good rule of thumb: it adds just enough anticipation, without creating more stress for the bride.
Any time of The day is acceptable for a bridal shower. Many bridal showers are held during the afternoon or early evening as a luncheon or dinner party. Brunch bridal showers are not rare either.
🌟 Whom to Invite.
You want to be absolutely sure that you're not inviting anyone to the shower who isn't invited to the wedding, and the only way to know that is to get the guest list. Ask the bride for a copy, or, if the shower is a surprise, ask her mother or fiancé.
Remember to invite close female relatives of both the bride and groom, as well as all the women in the wedding party and the bride's close friends. While bridal showers guests are traditionally all women, though some are combined affairs that celebrate both the bride and groom, known as "Jack and Jill" showers. Before making a decision about whether to include men at the show, discuss the question with the groom-to-be, to be sure that he is comfortable attending a shower and to ask for an appropriate male guest list if the answer is "yes."
🌟 What Happens During a Shower
Most of the bridal shower will be spent eating, laughing, telling stories, and opening presents. Food can be as simple as light bites, crudités, and sweets, or as elaborate as a themed spread that celebrates the couple.
As the bride opens presents, have some nice music playing in the background. Make thank-you-note writing easier by assigning someone to write down the gifts and their giver. Having a Fun bridal shower game is a great way to keep the party moving if they're conducive to the event space.
So let's look at the planning menu for a bridal shower.
🌟 Compile a guest list.
As the host, you should select the number of guests you're comfortable inviting. If the shower isn't a surprise, consult with the bride about exactly whom to include or make a suitable guests list.
🌟 Choose a theme.
This step is optional, however, a theme helps to inform the décor, menu, and gifts.
It also gives an insight of how the event will be like.
🌟 Determine the location.
Depending on the formality of the feast, you could host it at the bride's favorite brunch spot or wine bar, open field, hotel, or a studio, it might be the bride's house or family house. Just choose a suitable venue that will spice the event. Make the reservation as soon as the venue is determined.
🌟 Create invitations.
Order invitations online, send e-vites, Include important information like the date, venue, time, and where the bride is registered. Is the shower a surprise for the bride-to-be? Be sure to clearly state that, to avoid ruining the fun and aim of the shower.
🌟 Decide on decorations and centerpieces.
First, consult with the other bridesmaids on your collective budget. From there, hire local wedding pros as needed (think florists, bakers, and calligraphers). Select a befitting color for the shower, preferably the bride's color choice or color for the wedding.
🌟 Designate a gift-opening area.
Under the guest of honor's seat, place scissors, large trash bags, a notebook, and a pen to record gifts and their givers, and sticky labels to help keep similar gifts (like platters or glassware) straight.
🌟 Plan a menu.
Ask the venue about available catering options, and don't forget dessert.
Make sure to organize for a professional wedding caterer, that can prepare a special menu for the shower. The menu should be light and spicy, avoid local dishes.
🌟 Prepare games and activities.
It could be a"bow hat," photo challenge, love quotes, dance competition, married or not married,, game. but think about other options too. Consider hiring a fortune-teller or a tarot card reader. Ensure the activities for the shower is romantic and lovely, the goal is to depict love.
Few weeks to the bridal shower
✔️ Confirm all RSVPs.
Call the venue to double-check that your reservation is still in place, and follow up with any guests who have yet to receive it.
✔️Shop for and prepare food, shop for the outfits. Ensure every other thing is in check. Now is a good time to check in with party guests and confirm who is bringing gifts.
✔️ Check on the decor and caterer
What to do during the bridal shower
1. Set up a station for bridal shower gifts.
Unlike engagement parties where gifts are optional, guests are usually required to bring a gift to the bridal shower. There is a set time where everyone will sit down with the bride as she opens the presents. In order to make sure no gift goes misplaced, create an area where guests can place their gift as they arrive, such as on a table or in a traditional "wishing well." You can easily set up a picnic table and drape some linen or fabric on top if you need to create your own gift station, too! Just make sure as the bride is opening each gift, you record which gift is from who, so she can easily write her thank-you notes!
2. Create a ribbon bouquet.
As the bride-to-be is opening up her gifts, have a member of the wedding party collect all of the ribbons to create a pretty decorative bouquet. This isn't just a pretty keepsake or a check on the "how to plan a bridal shower list", it's a tradition for the bride to carry the ribbon bouquet from her shower down the aisle during the wedding rehearsal.
3. Prepare a toast to the bride.
You'll need to say just a few words during the bridal shower party to thank guests for coming. This also is the perfect time to officially congratulate the bride-to-be. The toast doesn't have to be too formal or too long, just something short and sweet where you introduce yourself and also say some encouraging words.
4. Pass out favors to the bridal shower guests.
Lastly, it is always a good idea to give out some kind of favor as another way to say thanks. Bridal shower favors can range from something edible like a frosted cookie to something wearable like personalized sunglasses. There are a lot of options that can work for any shower theme and guests will love being able to take home the gift too!
What to avoid and put in check when Planning a Bridal Shower
✔️Do take the initiative to plan it—but don't plan the entire thing yourself.
Whether you're the honor attendant or a family member, it's never a bad idea to get the bridal shower conversation going (and the earlier the better!). But just because you're game to coordinate and lead the charge doesn't mean you have to take it all on yourself. Enlist the other members of the bridal party and even the families of the bride and her fiancé to give input and help out too. The best way to go about it is to get everyone together and ask what each person wants to help with instead of assigning duties. Anyone who's hosting should be included in the invitation as well. Do organize a theme or group activity, but don't make the bride uncomfortable.
Having a bridal shower theme or planning out a group activity will make the planning easier, and it's a talking point to bring college friends and grandparents together. But before you start making plans to have a sex toy demonstration or take everyone bungee jumping, ask the bride if there's anything they'd be uncomfortable with. If it turns out they're anti-tradition and want to have a get-together that doesn't include the classic games or gifts, then you should respect that and come up with something they'll enjoy—even if it isn't your thing.
✔️Do pick a date early on, but don't forget to ask the VIPs for their availability.
Even if you're planning to wait to host the bridal shower until shortly before the wedding, you're going to want to make sure you pick a time that will be convenient for most, if not everyone. Figuring out multiple schedules can be a lot of back and front, so it's best to start early and pick a date in advance. Depending on where guests live, they may need to make travel plans, but if most people are local, you have more options. It's possible not everyone will be able to come, but there are at least a few people in the immediate family and the honor attendant who should definitely be there, so their schedules might be the deal-breaker.
✔️Do ask the bride for the guest list, but don't invite anyone who isn't invited to the wedding.
Instead of starting from scratch, you should ask the bride to help out or make suggestions for the guest list, except it's a surprise shower. But before you send out invites, just do a quick double-check that everyone who's being invited to the bridal shower will also be invited to the wedding to avoid any hurt feelings.
✔️Do give some guidelines for gifts, but don't make the gift-giving too raunchy.
Come up with a theme for the gift-giving that ties in with the party. Share the couple's records info, but prepare for some guests to bring off-registry items. Our only advice here: Remind guests that the shower is an all-ages affair, you may want to avoid anything outright naughty, like sex toys and triple X-rated lingerie.
✔️Do send shower invitations, but don't go overboard on the paper.
Once you have all the logistics together, you should definitely send out invitations, even if most of the guests have helped out with planning the bridal shower. If a lot of guests are coming from out of town, the earlier the invitation is sent, the better—at least two months before if not earlier; if most people are local, four to six weeks should be just fine. That doesn't mean you have to go nuts with the invites—those cute ready-made cards available at any card store are great. And you can even go paperless for this one with the help of a graphic designer or an e-vite service.
✔️Do serve something to bite on, but don't cater an entire meal (unless you want to!).
Having some type of food is a must, whether it's inspired by breakfast for dinner or a sweets table. Consider catering if you're throwing a large party, but you could even make some of the main dishes and then supplement with catering additions, or have other guests contribute as a potluck. As long as the party doesn't cover all of the dinnertimes, for example, you don't have to serve a full meal. Light snacks, heavy hors d'oeuvres, or a continental breakfast of pastries, fruit, and coffee are plenty. Just let guests know on the invite so they're prepared.
✔️Do have a loose schedule, but don't make it too detailed or strict.
Keep the momentum rolling by having a general idea of what you'll do at the beginning, middle, and end of the shower. You may need to enlist the help of some other hosts for the gift-giving portion (you'll need at least two people—one to bring each gift to the bride and another to write down who gave what). Just because you have a plan doesn't mean you have to control every single second. If The Newlywed Game inspires everyone to share their own hilarious stories, let it roll. But having a plan is helpful in case there's an unexpected rest at the party.
ALSO, READ How to plan your marriage during courtship
Why You Must Hire A Divorce Attorney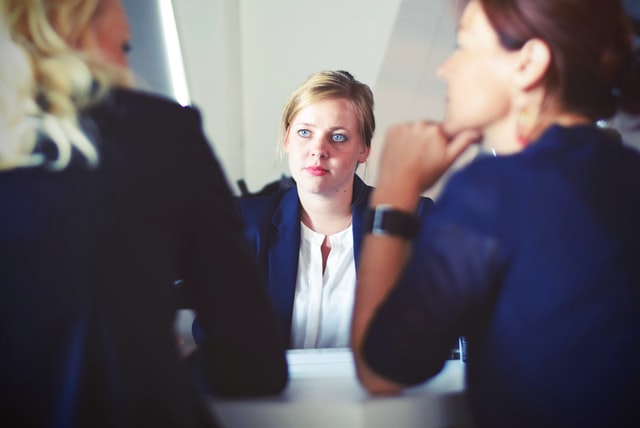 Going through a divorce without legal help is like committing financial suicide. You might be thinking of going through your divorce on your own
and just using information that you can research online but that can do more harm than good. Though a DIY divorce may apply to certain situations,
it is still smarter to hire a divorce attorney to ensure that your best interests are taken into consideration. Keep reading for reasons why hiring a divorce
attorney could be one of your best divorce decisions.
You Want to Eliminate Mistakes
"The legal system is complicated enough to navigate for those who have a legal degree, so navigating it from a layman's perspective is like trying to pilot a plane without even knowing how to ride a bike", says Michael Porter of Haywood Hunt & Associates Inc.
Legal jargon can be very challenging. It can take just one word for you to completely misunderstand something (like a debt or medical issue) or overestimate/underestimate the value of an asset. This is the last thing you want. Why? Because mistakes like this can cause your financial ruin or may need to be corrected with more legal proceedings in the future. An attorney can ensure that your case is being handled properly and that you will not be making decisions that you will regret for years to come.
You Will Benefit from Legal Advice
A divorce attorney can ensure that you get what you deserve during a divorce. This is important because state laws do not always support an even split of a couple's assets. There are cases where a spouse is entitled to a spouse's future income and/or retirement. By hiring an attorney, you ensure that complicated issues such as debts, child custody, current assets, future assets, and child support are legally addressed.
You Want to Minimize Stress
Divorce is a highly stressful time. Not only will it be addressing the end of your marriage, but might also bring up painful experiences from the past. A divorce attorney will provide objective help in gathering information, presenting information, and representing your interests. This will give you more time to process your feelings and take care of yourself and your family.
Keep in mind that a divorce will be a very painful time and the last thing youneed is to have to take on legal work. That is what an attorney is for.
You Don't Want Delays
Completing all the paperwork needed for a divorce plus gathering information and documenting everything isn't an easy task. Yes, there are court provided documents but that is just a small percentage of what you actually need. Aside from paperwork, there are other legal issues that can prolong a divorce or halt the progress into a crawl. An experienced divorce attorney knows how to avoid problems like the above and get things done as fast as possible.
You Want A Clear Divorce
A divorce is a legal agreement and is legally binding. You want everything in your divorce to be as clear as possible and that each point that needs to be
addressed are taken care of. A divorce attorney will ensure that your wishes are accurately presented and that you understand everything that goes into
the divorce. This way, the divorce would be free from unclear language or errors.
ALSO, READ TOP 5 MONEY ISSUES THAT COULD  DESTROY YOUR RELATIONSHIP
What to Look for in a Wife TO MARRY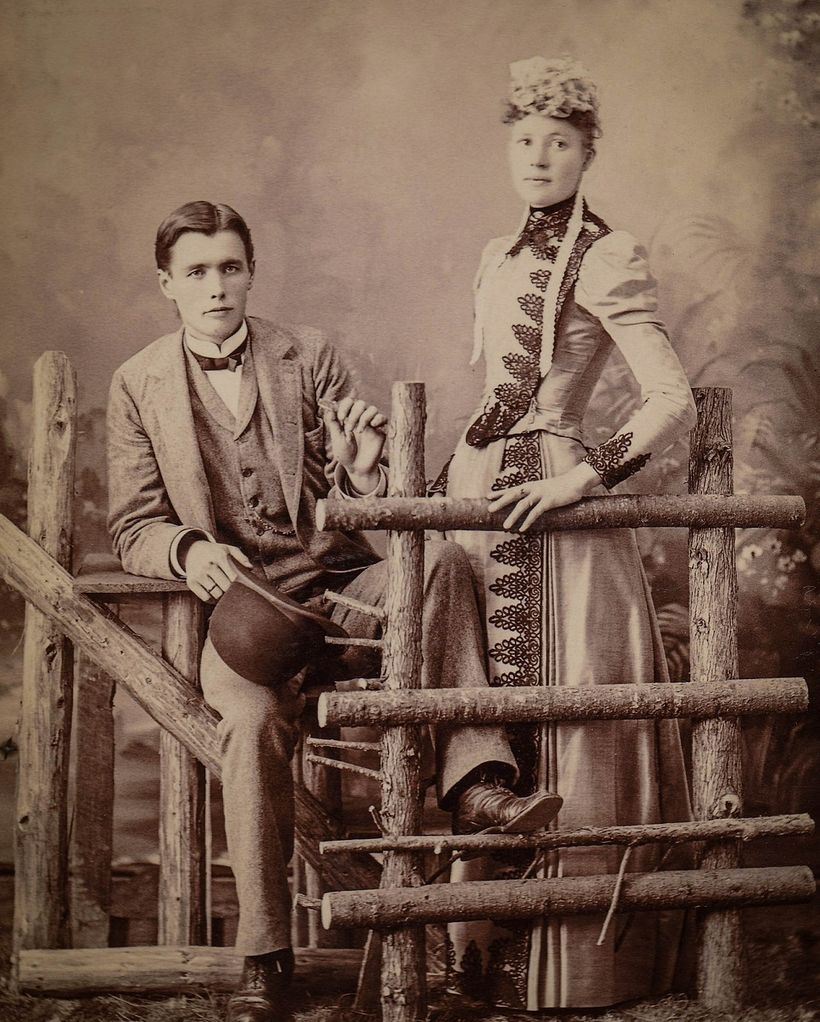 Before getting married to the love of your life as a man, questions like "what to look for in a wife?" Will definitely arise. The ideal woman for Everyman differs. Some may say they want a skinny lady, or a fat girl, if you could hear some of the things said by MEN, as per what they want, you'd be shocked.
Choosing a life partner is a major decision taken by man, here he selects one lady over a bunch of them. Marriage is a lifetime race, and when it's not been run properly, it could lead to a broken home. Nobody wants a broken home. Everyone wants to live happily ever after. When you choose the wrong partner, it may take you years to correct, or even spending all your life trying to put things in proportion. A marriage that is not Divinely approved will end in divorce, emotional pains, and suffering.
It is therefore important to choose wisely. Before you choose to marry any lady make sure that she is Kind of person, never you force yourself on her just because you think she's the most beautiful lady on planet Earth or you wanna marry her because she's a model.
In life generally, if you want to buy something expensive, you don't just rush in purchasing it. for instance, if you're trying to buying used car worth $40,000 for yourself, there are things you need to look out for in the car before buying it. You'll need to check stuffs like the * * vehicle history- you'll need to make sure that the vendor is not selling a stolen car. Through the use of VIN, you can actually check if the car has been in an accident.
• You can check how efficient the engine is- this would be better if you go with an motor engineer (i.e the mechanic). In order not to bore you with these,the main message is to carefully search what's needed.
So, If you've been asking questions like What qualities should I look for in a wife? Then keep reading this article .
6 Things To Look For In A Wife
Like we said in the beginning, men have different tastes when choosing women, but we're going to bring out the most important thing to look for when hunting for a wife. They are things that you must consider without looking back.
1.Attractiveness
I've always told my friends that if I want to marry, I must marry someone who I'm deeply attracted to. Yes! She may have all the wife material features, but bro, if she isn't so attracted to you, I'll advise you to leave her. Attraction isn't everything but it's something.
You may say, she's beautiful, she has the qualities of a good wife, she's just so perfect in her ways… but if you're not attracted to her it may lead to another problem in future.
A girl once crushed on me years back! I noticed she had every quality that a good mother should possess but the problem actually was that I wasn't attracted to her… I vividly know that if I end up marrying her, I would cheat on her like I never had a wife.
If you aren't comfortable hanging out with your woman or introducing her to your friends, then I'm sorry to give you the breaking news, "Leave her Alone", this may be very hard for you.. it was hard for me when I decided to make my own decisions, but the good news is that you'll overcome.
It is very good to foresee because, if you're marrying her because she is skinny, her body morphology may change with the season, she may run out of your taste!!
Marry someone who you know with or without her body changing drastically, you'll still fall for her. Attraction goes beyond the physical structure, it's more of a psychological feature, so be wise!!!!!!
2. She brings out the Best in You
Wow!! This is also an important factor in what to look for in a wife… one important question to ask yourself is "does my woman brings out the best in you?" Not all women have the capability. If you have one like this, then you'll need to hold her really tight..
Some women may just decide to focus on just themselves, but a woman who's really interested in you will want to resharpen and remold you.
If you've got the habit of smoking and drinking alcohol all the time, extravagant living, she'll want to help you in that arena.
One way to know that she really brings out the best in you is that whenever you're with her, you're always inspired and you just discovered something just awakened in you.
This kind of woman reinforces your confidence. Here, she's just like a coach to you. She just has the ability to make your world brighter.
She's never in to demotivate, instead, she'll motive and lift your heart's up…
If you're in a relationship now and you've ever felt like you're in a prison, then that should be a red flag on your side telling you to run.
ALSO, READ BEST ROMANTIC LOVE LETTERS FOR YOUR PARTNER
3. Find a Wife who'll Love you Unconditionally
An Ex. Once asked me, Josh!! Why do you love me?? Can you please tell me what you like about me or the major reason why you love me???.. As a relationship expert, you know full well that the answers you make can hurt you or flame up something in the future. Like the cops will always tell any criminal they capture. " any you say or do, will be used against you in the court of law".
It's not bad to give an answer of your choice tho.
Finally, I gave her no answer, I just told her that I don't have any reason(s) for loving you. that if I do, in the future, if that reason is no longer manifesting, then the love will fade away. I told her I just love her unconditionally.
The word unconditionally has a dictionary meaning: without a condition.
The day I was shocked, was when I saw a lady who married a man in a wheelchair. I wept in my heart. I asked my self does true love like this still exists?? That's an example of an unconditional love.
When exchanging the marriage vow, the priest usually quote stuff like:
"in riches and in poverty"
"in sickness and in good health"
This was meant to be the true definition of an unconditional love.
Looking for someone who'll love you unconditionally might be very tough for you. But if you carefully watch her well. You'll be able to detect it.. an adage says by their fruits, ye shall know them. When the fruits in a mango tree is ripe, It's always accessible for sightseeing until it's been plucked.
An unconditional love is a sacred kind of love!! Not everyone in a relationship is lucky to get it. Some actually got it, but screwed things up!
Unconditional love also means putting your partners first, Before putting yourself. You deserve a woman that'll love you the way you are.
4.Sexual Openness
Sexual compatibility should be one of the TOP 3 discussed topics Before marriage.
It's very important! I once asked a lady, "how sexual are you? Rate it from 1- 10. She said 3. I was shocked, I just told myself deep down, that i cant be with such a fellow!!.
She told me she isn't a Fan of sex!!! Although research and statistics have proven that sex wanes and waxes at different stages of life. For instance, the sex drive for nursing mother's periodically low.
If you're a man who's practicing abstinence from sex with your partner before marriage, then this issue of sexual openness needs to be taken very seriously.
And if you're a man who's so crazy about sex and wants more in marriage, then you'll need to look for a woman who has a healthy sex life that discusses sex openly, in other not to fall into a sexless marriage.
Find out little things like "does she love kissing?😘", would she want to explore the world of sex?.
Being so religious shouldn't make you shy from the REAL TRUTH.
When you fail in this aspect, you'll be left with no choice rather than to cheat.
5. intellectual and Educational Compatibility
It has never been in the dictionary of some educated men to marry a lady that is not educated.
Education shouldn't be something you place so much value on over intelligence. Education can never be substituted for intelligence!!
Whenever a man feels his woman is less Intelligent and educated than him, if they tend to marry, the man will definitely maltreat her.
However, such men would find it very hard to let their wives make key decisions about child-rearing, money management etc if they doubt their wives' intelligence.
ALSO, READ SIGNS YOU ARE NOT INTELLECTUALLY COMPATIBLE WITH YOUR PARTNER
6.Marry Your type
Marrying your type means you should look for a wife that has similar traits, characteristics, and personality. If you're an extroverted man and you're not really comfy handling an introvert, then you shouldn't run into marriage with her. Marriage shouldn't be something that will bore you. Having a partner that you can't have a long conversation with would be boring especially you're the type that loves talking a lot.
These are some funny answers that Joshua Isibor– A relationship Coach, got when he asked some guys the kind of lady that they want..
" I want a woman that loves drinking alcohol"
" I want a lady who smokes"
"I also want a lady who is good in bed"
The goal here is to find someone that's like a best friend to you: someone that you're free with.
Please leave your comments!
Modern day definition of marriage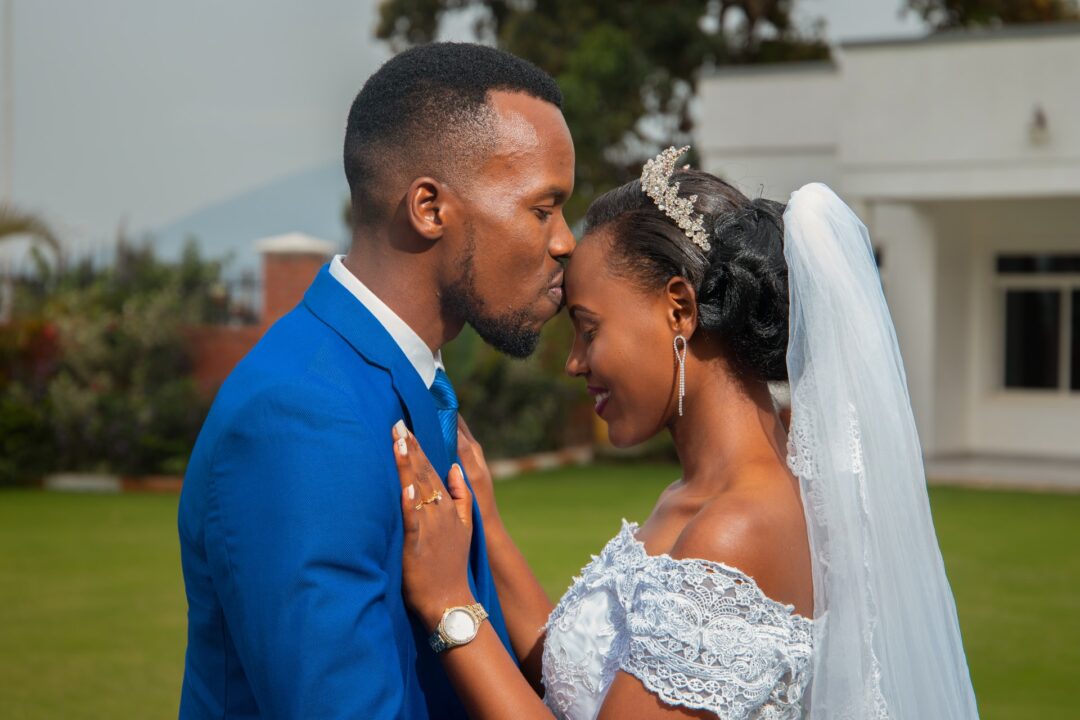 What is marriage?
Marriage is a symbolic union between a man and woman, it involves two people unanimously coming together as husband and wife. Marriage is a sacred union between two parties (male and female). By the word sacred, I mean sacrosanct, divine, holy, inviolable, and consecrated, it's a union to be valued, cherished, adored, and respected by the two persons involved.
Marriage is sweet, interesting, lovely, and appreciated if and only if the two parties agree to make it work. You can make your marriage be how you want it, but the question is are you ready and willing to pay the prize? Are you just after the rosy part of marriage?
Before going into this union called marriage, there are some questions you should ask yourself and answer by yourself.
Questions like:
🌟 What exactly is marriage?
🌟 Am I ready for marriage?
🌟 How prepared am I for marriage?
🌟 What knowledge have I acquired about marriage?
🌟 What exactly am I after in marriage, (companionship or procreation or both)?
🌟 Do I really love this person I want to settle down with?
🌟Am I financially, emotionally, physically, and spiritually stable to get married?
🌟 Can I withstand the ups and downs in marriage?
🌟 Can I tolerate my partner's excesses?
These questions and more are very important for you to meditate on and answer sincerely before you work down the aisle and say "Yes I do".
Questions to ask before getting married
1.What exactly is marriage?
Like I said earlier, marriage is a union,a sacred one between two people who agree to be joined in holy matrimony. Presently, people have a different picture of marriage entirely. Before you make up your mind to get married, you should and must have a good knowledge of marriage, because when you have a proper understanding of what you are going into, you will surely know how to perform your duties as expected.
Marriage is a union created by God for man, for the sole reason of companionship and procreation. Your union brings you together, to help, appreciate, love, understand each other as soulmates. Your purpose of getting married should be known, either for companionship or procreation or both. If this is not stated as it suits you both, the purpose of your marriage will be lost.
This is where most couples make mistakes, they fail to define what kind of relationship they want or how their marriage will look like. They just jump into marriage with little or no knowledge of what marriage is.
Marriage goes beyond the union of coming together as husband and wife, as couples you are meant to complete, assist and help each other in all ramifications. It is a blissful union meant for soulmates (Divinely connected) to fill in the gap for each other. You practically help each other grow and make yourselves happy, through commitment, love, affection, care, and standing for each other.
2.Am I ready for marriage?
How ready are you for marriage? are you actually prepared for marriage or wedding? Maybe you are just after the beautiful wedding shower, accessories, wedding party etc. A lot of people are only preparing or are prepared for a wedding, not marriage. They only have an idea of how to get beautiful stuff for their wedding but know little or nothing of the beautiful things to spice their marriage and make it work.
So are you really ready for marriage? Or you are just prepared to flaunt your wedding outfits instead of your marriage to be a model of example to others and encourage people to build and have a beautiful healthy marriage.
3.How prepared am I for marriage
Are you ready to support your partner? In marriage you look out for your soulmate, you are no longer alone, you now have someone to care for, are you ready to be a shoulder your partner can lean on? can you stand for your partner and defend him/ her? Can you be someone to hold on to?
Are you ready to perform the duties expected of you as a wife or a husband? answer these questions before you accept that marriage proposal. Marriage has a lot of commitment, you should be ready to make sacrifices and be committed to each other.
4.What knowledge have I acquired about marriage?
Knowledge is power, the level of information you have about something determines how well you perform, marriage is like a school, but here you don't graduate,"No graduation in marriage".You continue to learn and make adjustments where necessary. Your knowledge about marriage will determine if your marriage will be successful or not.
Note: Knowledge here, is not just any form of fabricated information, it must be the right information, not all knowledge are helpful, some can destroy your marriage.
Seek knowledge from the right source, read books and learn from people whose marriage are glowing and fruitful.
5.What exactly am I after in marriage (Companionship and procreation)
Marriage is solely for the purpose of procreation and companionship, but this can be determined by you and your partner. Discuss what you want. If you guys want to bear kids or not.
A lot of people have issues in their homes because they failed to discuss some crucial things about what they want in a marriage. Your goal about marriage should be in line with that of your partner, selfish reasons should not come in. Two must agree to become one, in marriage, you must agree on what you guys want and need.
ALSO, READ Before marriage questions for a healthy relationship
6.Do I really love this person I want to settle down with?
Love is a feeling, an emotion felt. inwardly, it connects you to your partner. Love is a great attraction. You must love your partner enough for you to spend the rest of your life with. The love you have for your partner should not be based on selfish reasons, true love that keeps you guys going even in tough times.
Love strengthens, heals, and binds you together. If you love shallowly your union will be shallow and not productive. When I say love I mean deep and affectionate love for your partner, which assures security, approval, and commitment, without this kind of love you can't be committed to your partner.
Love is not selfish, hurtful, deceitful, painful, wickedness, but love is joy, peace, in-depth happiness, sacrifice, and commitment. When you love genuinely your partner becomes your major priority.
7.Am I financially, emotionally, physically, and spiritually stable to get married?
What is your financial status like? Can you boast of taking care of yourself how much more another person? Your financial state counts before you consider marriage, you can't be planing to get married and you have a lot of unpaid bills.Financial crisis has become the order of the day in most homes which sometimes leads to divorce, you should consider your income because you have a lot of needs and bills to take care of together.
Emotional stability affects your marriage positively or negatively, if you are still emotionally broken, it's not advisable to go into marriage, if your heart is filled with hatred, then deal with it first. Don't go into marriage in such a state, else how do you intend to show love, when you can't let go of the past hurts.
Your physical stability, both health-wise, & mentally, all together are what makes you complete as a human. Your brain must be active and ready to settle with your partner.
Spiritually, do you guys connect body, spirit, and soul? You must be at the same level in this aspect else your relationship will suffer.
8.Can I tolerate the ups and downs in marriage?
Marriage is full of ups and downs, the moment you acknowledge that all your marital fears are over. You and your partner are two polar different people with a different temperament, personality, and character, you should be ready to tolerate the different phases that show up in your marriage.
Every marriage has its beautiful moment and challenging moment, your ability to withstand, tolerate, and solve your problems together makes your marriage to be successful and unique.
9.Can I tolerate my partner's excesses?
Like I mentioned earlier, you and your partner are two polar opposite people, what you like might be what he or she dislikes. Marriage creates room for adjustments where and when necessary, you must learn to tolerate, understand and adjust because marriage is for better or worse till death do you part.
You are not perfect neither is your partner but you can make a perfect marriage by having mutual respect, being committed, understanding, and having affection for each other.
 Modern-day marriage in the present society
Most marriages today have become a charade, couples now take marriage as employment. when they are fed up, they quit and seek for another partner, like a job hunter, but the question is how long will you continue to "Spouse hunt"."
Marriage is not a bed of roses", but today most people have failed to understand this fact, you can't possibly get everything you wished for, no one is perfect, you are not also perfect, that your partner has some flaws is not enough reason to leave because you don't know how the next person you are "Spouse hunting for" will be, even flaws has it's benefits, for example, stubborn people are good decision makers and overly organized people are good at paying bills on time.
Majority don't put into consideration these things mentioned above, that is why most marriages are suffering today and the rate of divorce cases is increasing by the day. Marriage is now assumed to be a contract, when you have finally gotten what you want selfishly or you are tired or no longer satisfied with the said contract, you file for a divorce.
ALSO, READ God promises in marriage
Marriage has lost its sense of value and dignity, they say is not a do-or-die affair and as such no mutual respect, understanding, genuine love and affection, tolerance, honesty, sincerity, and fidelity. Which are basically the building blocks for a healthy and happy marriage. Couples fail to understand the importance of the fundamentals of marriage, they want everything at a plater of gold, no one wants to pay the price and make sacrifices that will make the marriage blissful. Marital issues are not settled, instead of sorting things out maturely and amicably, matters of importance or concern are swept under the rug.
Communication gap is a major barrier in marriage, lack of communication destroys relationships and no matter what you do, the bond that once existed begins to diminish. Couples live their lives based on assumption, you assume your partner is supposed to know and actually he or she doesn't. Men and women reason, react and behave differently, the male psychology is different from that of females. You may feel your actions are right but in the sight of your partner it's wrong and hurtful and you wouldn't know without proper communication.
When last did you care about your partner's emotions before acting? you only care about yourself and how things dim fit to you. Love is meant to be mutual, caring, and respectful, and if you can't treat your partner right then it's no longer love.
Marriage has become a game and a field for infidelity, couples have turned their union as a means for gambling, they gamble with their partner's emotions. Faithfulness is a key factor for a successful marriage. When one party decides to break that vow, marriage crisis arises. You can't possibly love your partner and continually cheat on them, knowing it will break them into pieces. Infidelity breaks the marriage bond. Cheating is not a gender thing, man or woman none is permitted to cheat, or have a better reason to cheat. Your marital vow is to be faithful to your partner till death do you part. Infidelity sows a seed of discord in marriage. The joy and peace of marriage are lost when one party becomes unfaithful.
The issue of disrespect has become a thorn in the flesh in marriage, couples fail to acknowledge the importance of mutual respect." Respect is reciprocal" is not meant for a particular gender. Most couples lack this attribute, they have little or no respect for their spouse, they speak to their partner so rudely even in public. They practically abuse their partner and criticize whatever they do, not minding their feelings.
Never deny your partner the respect they deserve, but mind you respect is given to whom respect is due, so for you to be respected you must earn it. You don't expect your partner to respect you when you don't behave responsibly, you must be worthy of respect first before you can be respected because your responsible attitude triggers respect from your partner.
This generation is so proud that when you emphasize on respect.  they don't even see why respect should be a matter of concern in marriage. The fact that you both are married and have become one doesn't mean you should not value, appreciate and respect your partner. Respect is an asset in Marriage, it's one of the key factors that determine the life span of your marriage.
Marriage is a blessing and as such demands a lot of sacrifices, if you don't truly have your partner at heart you will never see the reason to make sacrifices. Some couples are so self-centered, all they know is how to satisfy and please themselves, they can never compromise when necessary just to make their partner happy but they would want their partner to always please them whether it's convenient for them or not. You can't expect to receive when you don't give out. You receive what you give, when you become selfish your marriage becomes stunted.
Family crisis is inevitable but it becomes a tug of war when there is no commitment. How committed are you to your partner? Are you committed with time? Are you committed to your partner's needs? Do you really care about your partner?
Whenever you plan to go out on a date, do you always keep to time or you show up late or you don't show up at all. when you can't make it do you give notice before time or you just ignore it? Do you apologize when you are wrong or you wait to be told before you reluctantly apologize without being remorseful? These are questions you should ask yourself and answer sincerely, your level of commitment ascertains how successful your marriage will be.
For your marriage to work, there must be mutual commitment, you plan together, agree together, and execute your plans together as one. Instead of couples agreeing they continually disagree and fight at every slightest provocation over something that can be easily handled. The day you "Say I do" you have signed up for a total commitment to your partner.
ALSO, READ 41 Keys to a successful marriage
Today couples don't see the reason to fight for each other and make their marriage work, marriage is now seen as a car or clothes you can easily change when it's faded or obsolete. Divorce has become a very good option, am not saying there are no good reasons to divorce which could be as a result of infidelity or abuse.
Marriage requires a lot of work to make it work, you don't give up working, even when everything seems well, you still need to work and nurture your marriage.
Marriage is like a farmland where a farmer cultivates crops, the amount of work he puts in determines the type and quantity of crops he will harvest, and even after harvesting, he stores the crops to avoid spoilage. Marriage should be guided by jealousy, if you can't put in your best then you can't expect a blissful marriage.
Your partner should be your major priority, they are to be valued and cherished and not to be treated like a handbag that can be dumped after been used to your satisfaction. Marriage is a lifetime journey and commitment, you don't just discard it because you don't feel that person anymore. Your partner is your better half and bet me, you can't discard your better half because you don't feel like keeping it anymore.
"Marriage is like a "SIM Card" and the SIM's network, Marriage is the sim card and your partner is like the network" no matter how old the sim card looks you don't discard or let go, even if the network fluctuates and is unstable, you are always patient enough to wait for it to stabilize, reason because the "SIM card" is important to you, you have a lot of info stored inside and so you wouldn't let it go.
Patience is a virtue needed in marriage and as a couple, if you lack this, your marriage can never be blissful. Couples are so quick to file for a divorce even when they can calm their storm amicably.
Most people before marriage already concealed divorce in their mind, they already have the mindset that once you fall out of love with your partner, or you are no more attracted to your partner, or you guys have unresolved issues then you can file for a divorce. Such people can never be committed in their marriage, they feel is not so important, so once they are tired with their partner they just take a walk in another direction.
Marriage is actually "for better for worse". you are the only one that can determine the state of your marriage. If you want the best then put in your best. Every marriage has its own storm, your duty is to calm the storm and let peace come in and not to ignore the storm or abandon your partner.
People have become so accustomed to quitting, this a selfish generation where people are so concerned about themselves. People are so career and socially conscious forgetting about family. Gone are the days when people value family and put them first. We have become so selfish that we only care about ourselves and leave our loved ones behind. I am not saying you shouldn't pursue your career, but the issue of the "me! me!! me!!" mentality has eaten us so deep that commitment is no more valued, they are only after what they want and can get which can be correlated to the failed marriages and increase in divorce cases. If you so see marriage as an investment then being committed and putting in enough work would mean a good dividend in your marriage. Compromise is a difficult concept when it's so easy to quit, when you can't have your way, if we can't let go of our selfish desires, then there will be an increase in failing marriage and divorce will be inevitable.
 the ideal kind of marriage?
The ideal kind of marriage is not all about respect, love, flirting around, having a fun time together, it also involves disagreeing and agreeing. Marriage is not all about butterflies and rainbows, but going through all that and still being committed to each other, coming out and holding hands on the other side of the wind is rainbows and butterflies and unicorns too.
An ideal marriage is a marriage where both parties have mutual respect, understands, and are committed to each other, stand by each other, tolerate, being sincere, faithful, and honest to each other. These things are the key players for a healthy relationship and Marriage. It might sound antiquated but you will agree with me, it's better to have a peaceful and happy marriage than going through the process of divorce.
An ideal marriage doesn't lack sincere communication. communication is the only means you can share your feelings, discuss and settle your differences. We blame technology for the cause of the communication gap, people no more sit face to face to listen to their loved ones, they prefer social media communication. The act of visual communication makes it easier to express yourself and your emotions are seen and felt from your facial expressions and body language.
The communication gap breaks the union and bond and slowly the love you once felt is gone, communication strengthens marriage when there is a crisis. Disagreeing to agree, accepting that you are at fault, and taking corrections without mixed feeling makes your relationship stronger and healthier.
ALSO, READ Causes of Lack of communication problem in marriage and in relationships
Food for thought
🌟 Love is not a foundation for marriage, but marriage is a foundation for love. Love alone cannot guarantee a peaceful marriage.
🌟 Understanding, faithfulness, trust, patience, unity, honesty are the key players for a successful marriage
🌟 Communication is one of the building blocks for a healthy marriage
🌟 Beauty only attracts but virtues keep the marriage.
🌟 There is no graduation in marriage, you keep learning.
🌟 Marriage requires a lot of work, you never stop working.
🌟 Commitment is an obligation or duty for couples to build a strong relationship.
🌟 Divorce should not be an option,try to work out your marriage.
🌟 Make the right choice of a life partner, never settle with someone for selfish reasons.
🌟 Learn to forgive always.
🌟 Make your partner your major priority.
🌟 Learn to always agree even after disagreeing.
🌟 Avoid pretentious attitude in courtship, be yourself, let your partner see and accept you for who you are.
A Little more piece
Marriage is a divine union of holy matrimony, love alone cannot sustain a marriage. Your commitment, understanding, fidelity, sincerity, and respect for each other are what will keep you going. Divorce should never be an option, except in cases of infidelity and abuse. Above all learn to forgive and always prioritize your partner in your life, be ready and willing to listen to your partner, and together always agree and treat each other as one.
Your marriage can become the best and exactly what you wished for if only you are ready to work and be committed to each other.
Lastly, no marriage is without storms, because you are two different people with different temperament, character, personality, and backgrounds, be willing to complete each other and make adjustments where necessary, always remember marriage is a lifetime commitment and investment and if you so believe it's an investment then put in your best to get a positive outcome. Spice up your marriage and let it be a model for others.
ALSO, READ 5 REASONS YOU SHOULDN'T HIDE YOUR PHONE IN YOUR RELATIONSHIP