THE  ADVANTAGES AND DISADVANTAGES OF HIRING A MAID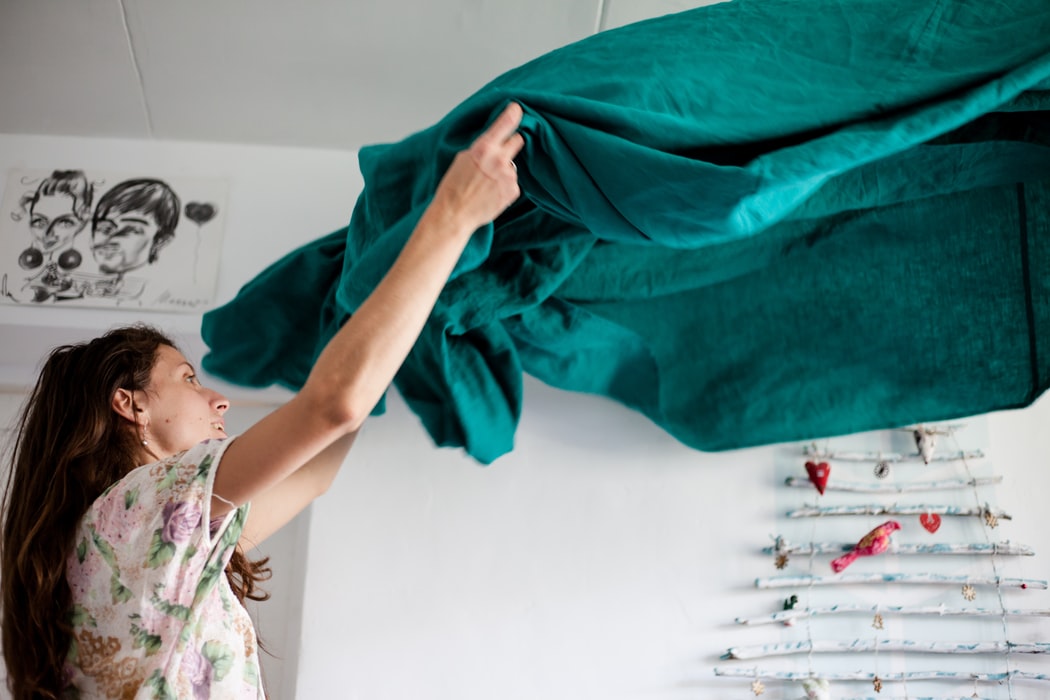 Last Updated on August 4, 2022 by Joshua Isibor
Thinking of having a maid? In this article, you'll get the advantages and disadvantages of hiring a maid. Having a housemaid has a lot of pros and cons.
Benefits/Advantages of Hiring a maid
There are so many benefits you'd enjoy when you hire a housemaid this includes:
1. A TIDY ENVIRONMENT:
When you hire a Domestic Staff to work for you the first thing you'll benefit from is a clean environment, you don't need to start sweeping or mopping the house again daily. Housemaids are really good at delivering their Job. No maid would want to give a less impression about their job. When they get hired they would clean the house beyond your imagination because that's their duty.
2. YOU COULD HAVE A BETTER SOCIAL LIFE:
The stress of taking good care of the house has depreciated so many people's social life!!! Most women spend almost all their time at the house cleaning the house, cooking, or washing. But when you hire a professional to do the work you don't need to stress yourself that much. Hence you'll have time to hang out with friends, and families, socialize meet people and do things that please you.
People have lost so many friends due to the cumbersome nature of their house chores.
3. SHE CAN BE A NANNY OR A BABYSITTER FOR THE KIDS:
This is like a bonus when you hire a domestic helper. Peradventure you got pregnant and have a baby; she would automatically become a babysitter!! No housemaid would want to be wicked enough to abandon your kid at the expense of their Job. Instead, she would help babysit for you.
4. SHE CAN BE OF GREAT ASSISTANCE TO YOU:
When your husband isn't there to take care of you, then the only option left would be for you to seek the maid's help.  She would be the one to give you food when you are sick, get drugs, run a few errands, etc.
5. SHE CAN HELP BY GIVING YOU A GOOD MASSAGE WHEN YOU HAVE BODY ACHES:
When you have pains around your body (it could be the waist region or leg), you can always invite your house girl to help you massage it.
6. TIME TO RELAX:
Have you ever been taught about cleaning the house or cooking while you're still at work?? Sometimes it can be quite painful and devastating when you close from work at 7 pm and there's no food to eat in the house and besides the house is still dirty.
When you have a housemaid you tend to worry less because you would have the time to relax. You'd even have time to engage and plan other things.
You aren't just going to have time to relax but you'll have time to make money.. they say "time is money". When you hire a maid you would have more time for your business!! That's one good advantage of hiring a maid.
7. HAVING A HEALTHIER HOME:
When you hire a maid you'll enjoy living in a healthy home. You won't have a dirty home rather you would have a home that is also free from dust and germs. The moment you get a maid you can set standards to always make your home looks neat and free from dust. When you have kids, they also contribute to the germs at home because no kid comes back from school very neatly so with the help of a maid you would have a healthier home.
8. LESS PAINSTAKING CHORES:
When you hire a professional maid you would avoid procrastination. House chores can be difficult for some people, instead of them doing the needful by cleaning the house they would postpone it thereby leaving the house unkempt.
This also would help to avoid eating junk. House chores and cooking are usually strenuous hiring a maid would save you from back-breaking chores.
Cons /Disadvantages of Hiring a Maid
1.They could have traces of Being light-fingered
This is one of the biggest disadvantages of hiring a domestic partner!! If you are not meticulous she would bring you down. It could be avoided if your hiring is based on professionals only and not based on advice from a friend.
When interviewing them, try to enquire about their previous work experiences and ask questions to know how they lost their job or why they got laid off. Weigh their answers if it's reasonable. One tip you can always use to check if she is a thief is by setting a trap. If you are setting a trap it is not advised to do this immediately when you employ her because she might know that you are just testing her or confirming if she's a thief.
Some maids turned out to be dubious enough to sell properties such as cars, lands of their employers, or even engage in kidnapping.
2. The Maid might be Slightly Lazy:
Not all maids come with high expectations, some maids are also lazy. As a result of this, they may have the ability to handle your home the way you want. All you would be doing is complaining all the time. Instead of you having peace of mind, you would be bothered if she has done what you instructed her to do.
3. She can be stubborn and careless:
Life has so many tales in it. When you employ a maid you may notice some carefree and, careless attitude portrayed by her.
You can notice it, by the way, she handles your property, some would break lots of stuff. Sometimes they may even forget to lock the door properly before leaving the house or mistakenly leave it ajar.
STUBBORNNESS is not a good attribute to be entertained… bring to her notice that if she cannot work with the instructions given to her on how to maintain the house, she may voluntarily leave or you would fire her.
4. She could be slutty/seductive:
In one of our articles, we talked about signs that your husband is sleeping with your housemaid, so it is very important to watch those signs because not all maids come with good intentions, some come to wreck your home.
5. She can adulterate your kids:
One of the major disadvantages of having a maid is the effect on the kids. Some may inflict your kids with bad characters. Also, some who are perverts may want to molest your kids. These negative traits may be noticed by you or may not, so it is advisable to always have a close watch whenever your kids are around the maids not minding their gender.
Moreover, some maids can equally maltreat your children physically or mistreat them without your knowledge and may even go to the extent of feeding them less than they should, they may also give them wrong advice, either way, know that your children may not be in the good company.
6. Trust Issues:
When you have a helper, you would need to pass through that stage of building trust with strangers. Without trust, you cannot work with people. Without trust, an agreement cannot stand.
7. Extra Cost:
Hiring a housemaid is not the same as eating a square meal. It also means sacrificing your finances. One of the advantages of not getting a maid is being able to live within your means financially but if the need arises, make a good plan to give a certain amount to them monthly depending on the nature of their work and their situation. It would be more helpful to discuss with them and balance what you discuss with what your thoughts are on their payment.
ALSO, READ I LOST MYSELF TO THE COLD HANDS OF LOVE