9 Signs Your Husband is Sleeping with the Maid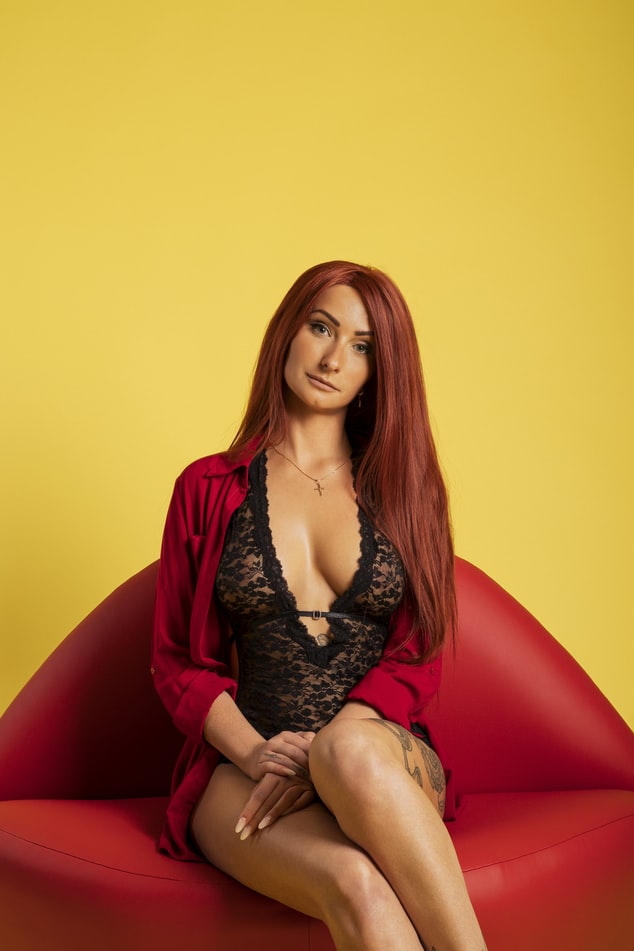 Have you ever had any signs that your husband is sleeping with your maid? This might be true because living with someone who you're not related to by blood can create a form of attraction regardless of gender.
It is very important to note these signs because so many house helps/ house girls have sabotaged so many MARRIAGES  all in the name of employment, as a result of the man subduing to the housemaid.
Over 40% of men that have a housemaid living with them cheat on their wives. In this 21st century man, women select a lot before choosing a housemaid. Many may choose to select a girl who is less pretty than them or someone who is so LOCAL. Not knowing that those underling characteristics are not enough reason(s) for your husband not to sleep with your maid.
Many men don't actually select the genre or classes of girls before they would sleep with them, some may say provided she can turn me On!
This issue of sleeping with the housemaid doesn't emanate once. It is always a process that graduates from one stage to the other.
1. He Sneaks out of the bedroom at Night
Are you a woman who has an uncontrollable sleep at night? If yes? Then it is time to work on yourself and pay attention. Men are one of the smartest creatures, so if you're the woman that dozes too much, your husband might want to use this as a medium or opportunity to sneak out of the bedroom to meet with his new ride (Your housemaid).  Most men usually arrange this in the middle of the night (i.e. between 1-2 am) when the sleep is usually intense.
You might have noticed it and maybe confronted him and say: HONEY I didn't see you in bed throughout last night? he would reply to you that he was actually seeing a movie Or I was praying I didn't want to disturb you.
Men are special sets of LAIRS!!!
He defends her all the time
This one of the TOP signs your husband is sleeping with the maid. In a marriage, the husband is supposed to side the wife at all times but in this case, the reverse is the case.  But when you notice he defends the house help more than you, you just have to know there is something fishy going on.
YES!!! The maid must have done something wrong but the husband would find all possible means to paint the situation in the support of the maid's side.
One Top Secret is that a man would always side the person he loves the most. If he is having an affair with the housemaid he wouldn't want to do anything to hurt her.
When the  Husband and the house help are engaging in background dating, The man would automatically be quick to defend her.
This would make the husband want to shout on the wife unnecessarily, even things that doesnt counts.
He would channel every fault the wife makes, and use it as emotional blackmail to the wife.
In this case, the man would even be comparing the house help to the wife.
He Spends more Time with her than Usual
Love is like magnetic!! When he spends more time with the house girl than usual, it could mean that there is a STORY BEHIND THE SCENE. Some "husband" would even go as far as helping the maid out in the kitchen. You may wonder… and he'll tell you that he's checking and mastering out some new recipe from the maid.
After a while, you'd noticed the minimal level of attention your husband gives to you.
Sometimes the sagas concerning his office, work, project, and lots more would have been dished out to his maid already, and when he comes back he would tell you that nothing happened today.
He'll automatically become so cold and boring to you because his attention has deviated.
She Automatically Becomes Rude to You
One signs of a good and a well-behaved house girl is being obedient' but when this happens:  she changes all of a sudden and becomes very rude to you at every statement you make. It is already a sign that your housemaid is sleeping with him already.
No Matter how good and nice the housemaid maybe to the wife, when the bed is defiled, the respect would be gone. In this case, you'd see the house help having the guts to challenge the wife.
Some might even have the MIND to pick up a fight with the wife, and you still see the husband doing NO 2 points. The maid won't even see you as her BOSS anymore, she would see you as a RUNNING MATE Or CO-WIFE.
ALSO, READ 9 SURPRISING FACTS ABOUT ERECTION
He Asks For Less Sex or More.
When you noticed a decrease in demand for sex. You just have to find out what's wrong? It could be a depression, family issues, or he's getting more sexual satisfaction from his new maid.
Sometimes when you want it,  he would tell you that he's very tired and lazy. It is then he'd start complaining about how his boss is stressing him.
When he actually asks for more sex? it could be that he has tried something new with the maid, then he would want to experiment it with you.
When you experience it, even if you are not a sex freak, you just have to get to the bottom of the situation.
He Buys her gifts
It is a good thing when your husband buys the maid a gift, but when it becomes more often then you'll know there is something behind it.  Some men would not just buy the house help a gift but expensive gift even more precious than what he gives to his wife.
He may do some of these in secret. Gift item is always a way of appreciating her for her services offered.
Sometimes, the relationship or affair could be a hook-up (for sex-sake) or a real relationship. Once you notice it, do the NEEDFUL.
Drastic Make Over and Sexy Outfit
This might come as a shock to you! It is really Overwhelming when you see your house help who you brought out from the village into limelight suddenly starts making-over more than you do. This could be as a result of the money she receives from your husband.
Most Housemaids would want to use this as an opportunity to look more attractive just to get maximum attention from the man.
All you'll notice as a wife is improved hygiene.
You'd wonder as a wife and say to yourself: why is she dressing like this just to stay at home? You'd probably wonder why she suddenly changed her dressing to be wearing something more revealing.
He Spends More time At Home
When your husband spends more time at home especially when you are not at home, it could mean something is actually involved.
As a wife, one thing you should never do in your marriage is to conclude a sign because when you do it would torment you.
Men are Good planners. You may have experienced or noticed that your husband is not a good planner but I would confess to you that if they mean to get whatever they want, they would strategically align it perfectly.
Most times, Your husband may choose to close earlier than you at work, just to fulfill his target.
When he Keeps Looking at her seductively:
It is known to everyone that men are always attracted by what they see. When you see your husband looking at the maid seductively, this might be a sign that he is desiring to sleep with Her.
The man may also look at every step his house help takes even from the dining room to the kitchen. Some men may look at the butt to the extend of when she picks something from the ground.
Your husband might even pour HOT TEA on his face while looking at her(winks). This is actually the first sign to watch out before taking the relevant steps!!!
##BeWISE##
## As a Good Woman do all you can to avoid  your husband eating "the forbidden Fruit"
ALSO, READ 4 Reasons why Nigerian Men are Afraid of Waist Beads
How To Stop Dating A Married Man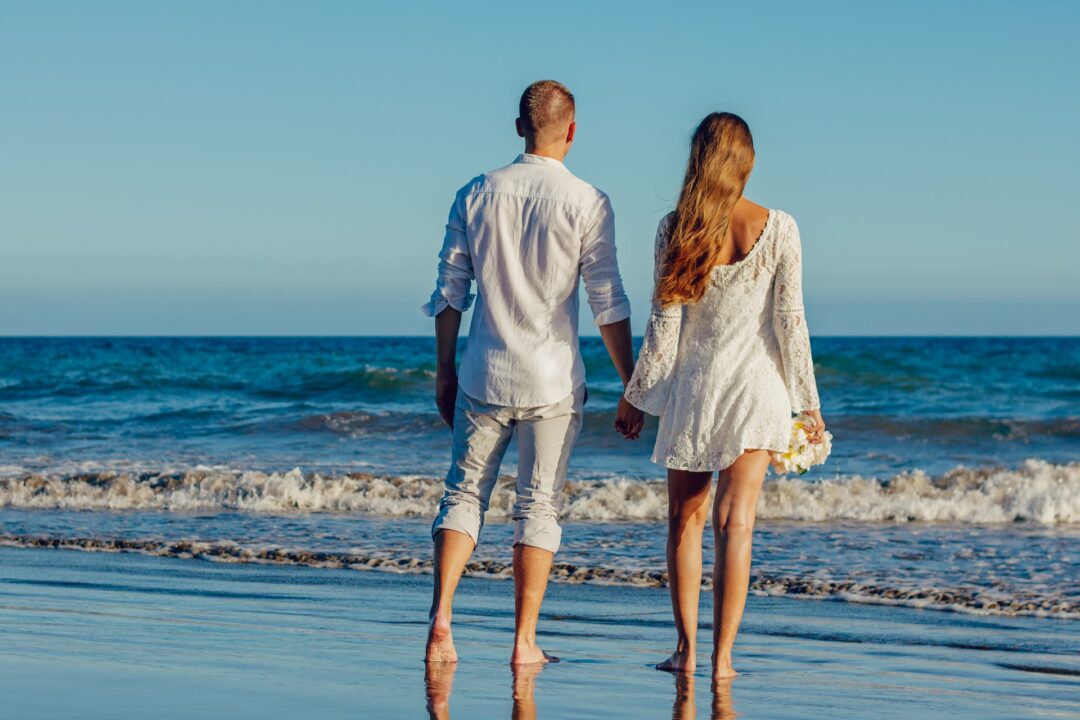 This generation of ours has made every negative thing a norm and tends to forget the absurdness of it. For example, The negativity around depression has failed to be seen as people find solace in it, speeding toxicity, another example can be seen in prostitution, where this is seen as a "Career" or a source of income. The world has failed to see the absurdness of this making women more objectified and this should not be. Another example is Dating married men, Women see this as a norm and a source of income for themselves, not thinking of the absurdness of this….They just do it without thinking!
When things like prostitution are made a norm there is a tendency that woman would date married men. Some of them do this for reasons best known to them, while some of them do it because of preference, they just prefer married men.
Some of them don't even know why they do it, they just feel like it's the right thing to do and they just go for it. Some of them do it to spite the wife in the marriage for one misunderstanding or the other, Some of the.do it because it was spiritually inclined into them.
But, This doesn't mean that some of them are not tired of it, especially those ones who don't know why they do it and feel ashamed about it, they want to stop but they don't know how to, they have tried what they thought was right but still had the same results, and I know that you reading this right now might be one of them.
Ways to Stop Dating A Married Man
1: Acknowledge that it's a problem
Until you see the absurdness of this you would not be able to make the decision of stopping it. Until you see why it is wrong and should not be done at all, there is every tendency that you might not make the choice of stopping. So firstly think about the absurdness, acknowledge that is wrong, and work towards your stopping it.
2: Put God first
When you acknowledge that it's a problem, run back to the place of prayer and let God take over, sometimes spirituality is involved. Daily reading and meditating on the bible tends to change your perspective about life making you see more of the absurdness of Dating A Married Man.
ALSO, READ 18+ Proven Signs A Married Man is Unhappy in His Marriage
3: Set your priorities right:
It is said that some of them that do it and want to stop but can't stop is because of the income they make from it, the comfort it brings and the solace added, making it their top priority. This is the excuse they have. But after acknowledging that it's a problem and putting God first, set your priorities right.
Be independent, withdraw from that relationship, and start a life of your own, where you don't have to rely on a man or a married man for your well-being, Establish yourself. This is one of the ways a strong woman is built, she starts by setting her priorities right.
Ways you can set your priorities right include
A: Believe in yourself:
Many women think or feel that they cannot do anything without the help of a man or a man who already knows how to take care of a woman because of his experience in marriage. But facing the fact that it is wrong and telling yourself you can do better than that, you can become who you want to become without giving yourself to a married man.
B: Do a reality check:
Look things logically, a married man would only see you as mistress and nothing more, he wouldn't have time for you, he'd always come only when he feels like, you're not being loved but being used. You're not in a relationship that would lead to a happy married life, you're just eating What you  did not cook, and what you fail to understand is the bitterness of the after taste, you're in a relationship where you're at the mercy of whatever he brings, whether it works for you or not.
He's not going to meet your parents because you don't expect him to leave his wife because of you, and if he was going to marry you, think about how his kids would feel, they would hate you for stealing their mom's lover, can you deal with that?  Would your loved ones approve of it, ask yourself these questions.
Doing a reality check makes you come to a realization of these things.
C: Tell the wife:
This basically frees you from the guilt. Your freedom is what matters, telling the wife doesn't make you a coward, or show your sense of irresponsibility, it only shows your level of good reasoning and good you have come to the realization of the absurdness of it. When you te the wife you are free.
D: Break up with him:
This is the point where you make that decision to cut ties and don't go back. This is the point where your realization comes into reality. Then you can become independent.
4: Do a daily Mind exercise:
Dating Married men can be traced psychologically, as it becomes a mindset that has been embedded into you by experience, doing mind exercises can completely eradicate the thoughts of your mind. Close your eyes for ten to fifteen seconds, imagine yourself coming out of that situation or that mindset and keep working towards it by the first three things listed above.
5: Change your hobbies:
This might seem funny, but every little thing matters. Most women date married men because of their love for luxury and material things, they want everything on a platter of gold, their love for money would always cloud their mindset, and the fact that they always get it would set their hobbies to doing things that are luxury worthy. For example, Shopping every single day, reckless spending of money on things that don't matter, etc. Therefore making these things their favorite thing to do.
So changing your hobbies to little things and finding your talent improves your probability of not dating Married men.  When you work for some things yourself and do some things by yourself without the help of anyone, you'd actually know what you actually like and what you don't.
6: Seek Counsel:
After doing everything listed above, seeking advice from a good adult would do a great deal of detaching yourself from Dating a Married Man. A counselor would always tell the truth and give you the next line of action.
Conclusion
How to stop Dating A Married Man is a choice you have to make, a choice that has to come from the realization of the absurdness, setting your priorities right, changing your hobbies, doing a little mind exercise and seek good counsel. With a these well done, dating a married man would not even be a thought in your mind not to talk of an act!
ALSO, READ SIGNS HE WANTS TO GET YOU IN BED
How To Tell Your Partner To Lose Weight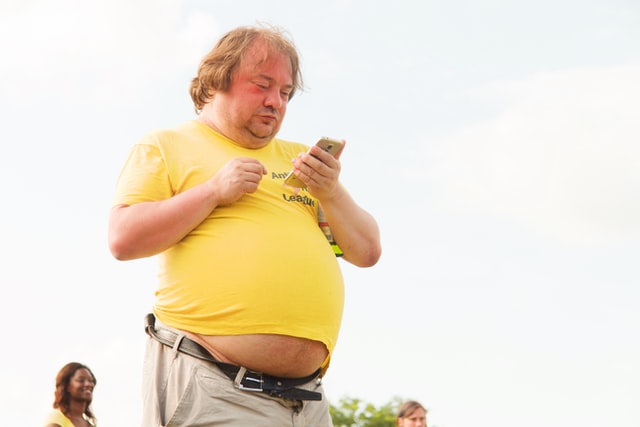 One of the most agonizing things to do in life is hurting your loved one. Most especially if that said loved one, is your soulmate.
Many people are now stuck, thinking how they can tell their partners how to lose weight, without offending their missing rib.
But like all good things, in life. The only easy way is the hard way. As such, you should be ready to dish out a healthy dose of tough love.
After all, you want to stay with that person for as long as possible, before "Professor Death", comes to mark your life script.
What shall it profit you to keep quiet, then watch your partner, jeopardize their health, and ultimately, your relationship?
So for this reason, you need to take the initiative and stand firm. After all, because you love them, that is why you need to whoop their ass.
4 Ways to Tell Your Partner to Lose Weight
1. Think about the health implication
You have to note that if you don't help your partner, nobody else would. As such, you are entirely responsible, for turning the tide of health, of your partner.
Remember the vows you took, to love and protect. This is an opportunity to prove to yourself that you love your partner.
2. Be there for them
Nobody was born fat. Due to ignorance in part by people, over time the ill effect took root, and metamorphosed itself, into that protruding belly, which is ridiculous.
Gift them an online weight loss course
There is fat-shaming in the world. As such, the best option, can actually, be learning how to lose weight at home.
I discovered an easy to use 6 months weight loss plan that you can use to lose weight, right in the comfort of your home. In the early stages of your weight loss journey.
3. Encourage them
Make sure you encourage your partner, at this lowest point in their lives. It will do well in lifting up their spirits and morale.
So that they can keep on pushing, in their journey of trying to lose weight.
4. Change the kitchen foods
You can swap out all the junk foods from inside your house. That way, your partner is not tempted to relapse into their previous bad eating habits.
5. Don't be a menace
At the end of the day, you must realize that nobody cares. When all is said, and done, you will eventually die, and that weight loss goal will be buried with you, six feet in the ground.
So don't fret too much. Nevertheless, if you can't stand it, then learn how to lose weight at home, by following our 6 months weight loss program.
ALSO, READ Powerful Emotional Text Messages for Someone you Love
15 Clear Signs Your Ex Is Pretending To Be Over You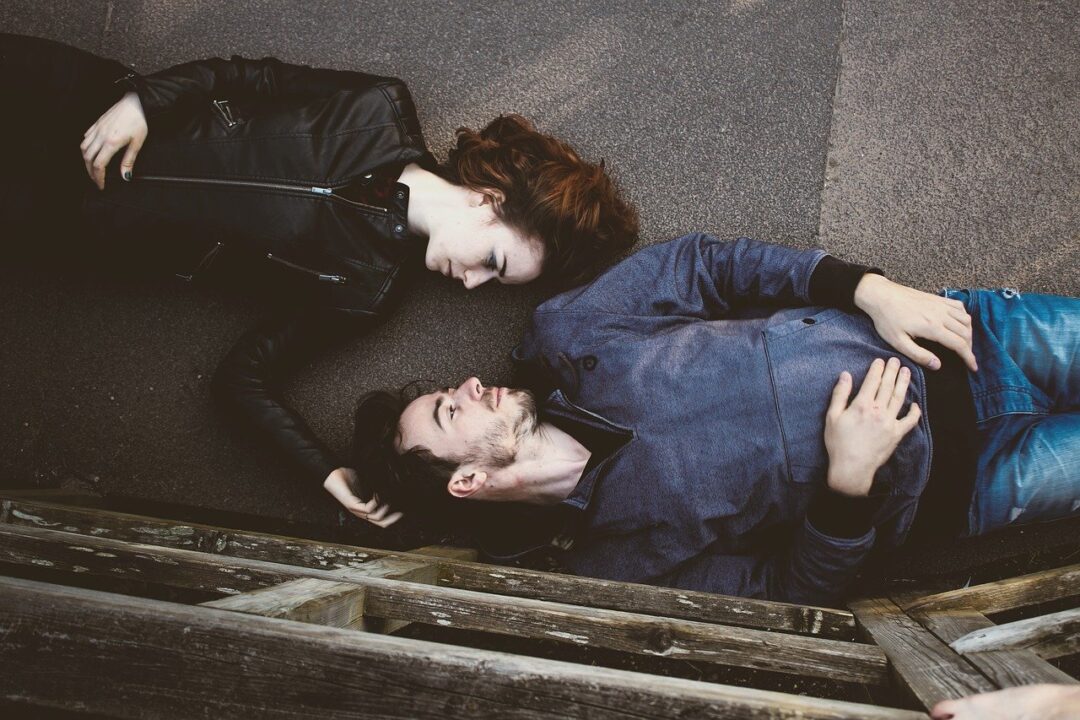 You ended things with them; and now, they are really acting Strange towards you. It could be signs your ex is pretending to be over you when he/she is not. Some Signs you get after a breakup is not something you want to misinterpret regardless of how bad the breakup was.
Once upon a time, things were good between both of you. Because things came to the point of breakup, doesn't mean you have both moved on. Just because, you called it quits some time ago; doesn't mean everything that happened between you two, is forever erased.
One of you may just be faking it. Because you are human and once knew this person, there are signs that will point you in that direction.
He may be texting you or behaving in a weird way. And because he/she is just expressing their feelings; it may be confusing to understand.
Also, depending on the reason for the breakup or situation, you may both still come back together or not.
In this article, let's let clarify one important fact before looking at the 13 observable signs that your
Can Your Ex Pretend To Move On?
Yes! In actual fact, it may be the reason you are reading this article. You probably do not just understand the person's actions toward you.
According to Ken Page, who is a therapist and relationship expert, "there are different ways people pretend to be over someone, its either they're lying to themselves, their ex, or other people in their lives". "They do that because they want to be resilient and it's terribly hurtful to go through a breakup."
He added, that it's not uncommon to try moving on quickly to a place of being over someone. He also explains that on a general note, we are never truly over someone as much as we claim to be.
According to Psychologist and relationship expert Margaret Paul, Ph.D., "pretending to oneself is the most common pretending of all". She also says "I have worked with people who kid themselves into thinking they are over an ex when they really aren't," adding that. "Many people don't want to do the inner work to really be over an ex and simply pretend to have moved on".
Based on the work of these amazing persons, we can deduce that in fact, many people do pretend to over their ex a lot of times. And it's more common than we think; it could have even happened to us in the past unknowingly. And also, your ex may just be pretending to be over you.
We all deal with breakups differently. While some are continually in denial; others just let out all the feelings by crying, eating too much, drinking to stupor, and so on. Thus, your ex may just be pretending to be over you to escape reality.
Now let's get the signs. Beware; they may not show all these signs. However, if they show at least two of these signs, you are right on track.
Here Are 15 Signs Your Ex Is Pretending To Move On
1. The Signals From Them Is Not Straightforward
This is a sign your ex is pretending to be over you. Because the signals you are getting from becomes very confusing to understand. They show mixed signals, that you find very hard to interpret.
When you ask how they are, they say they are doing very fine; yet they look otherwise. For the guys, his beard may be unshaved, his clothes rumpled, he may reek of alcohol and still tell you he is doing amazingly well.
Or, He may look very sharp and well shaven but with heavy bags under his eyes. You can literarily see exhaustion written over them yet they maintain they are fine.
2. Their Emotions Towards You Are Extreme
This means that everything they feel towards you is heightened. They usually mask the love they have for you; with extreme emotions, like love, hatred, and sadness.
They may not want you to see through their façade so; they hide it, by exhibiting something entirely different. And because they have not moved on, they will eventually show you these extreme emotions.
3. They're Drunk Dialing You
There is a very clear indication, that they are not over you yet; and only pretending. Drunk dialing can be very annoying; because they're not even totally aware of it.
But, because they are thinking about you; the first person that comes to their mind to ring in that state is you. It's now totally dependent on you; if you want to take the call.
4. They're Drinking A Lot.
Even if normally, the person drinks, it is intensified after your breakup. And even after time has passed, they're still drinking.
People drink for various reasons; but in their case, it's to escape the reality, that you are not in the picture anymore. Because of the hurt and sadness, they will try to drown all these feelings in alcohol. Which is why he will drunk dial you.
5. They Keep Trying To Explain The Breakup.
If all he does, when he calls, is to keep explaining the reasons for the break; then, he is still hooked. He keeps dissecting and explaining why he left.
Even when it doesn't make sense, he keeps talking about it. This means, he is still in denial and has not fully understood it yet. So he can't even move on.
6. They Want To Remains Friends
This can be very tricky. It could be their way of trying to get you back; or, their way of escape losing you.
So, they are still there; whenever you call on them and are still friends with you. They may not be ready to lose you totally yet.
So, this way they can still have you around. Usually, when this occurs they still want to be more than friends but are more subtle about it.
7. They Stay In Touch With Your Friends
If they are not pretending to be over you, they have no reason to keep in touch with your friends. Except, it's for business or something of much importance.
So, if they are still calling and having long talks with your friends then they have not truly cut ties with you. Your ex may be hanging out with your friends with hopes to bump into you.
8. People Around Them Try To Get You To Reconcile
These people are around him and they see his state. Thus, they will naturally try to help him. They try to convince you to check upon him.
They know he is not over you yet, and are probably still devastated by the breakup. So in their own way, they will want to bring you two together again.
If they see you, they'll urge you to call him to know how he is doing. They may even tell you he misses you.
9. They Are Stalking You On Social Media.
You have broken up; yet, they are the first to like and comment on your picture on social media. It means they are not over you yet and just pretending.
Even if they did it when you two were still together, now it'd be even more serious. He doesn't just like and comment on your posts but he does that as soon as you post them.
ALSO, READ 30 Ways To Keep A Girl Happy Even If You Suck
10. They're Refusing To Date Someone Else
If they are refusing to date someone else; even after so much time has passed, they are have not moved on. The excuse they give is usually unrealistic and vague.
Like how they are taking time to love themselves or how they are working on themselves.
There are two reasons they may be doing this, it's either they are still healing from the breakup or they hope to still get back together with you.
11. They're Not Sticking To One Person
They are just hopping from one person to another; and, not staying faithful to one person. Today you see them with Tracy, tomorrow it's Linda.
Meanwhile, when you two were together, they were committed to you. Something is definitely wrong with them. They are not over you just yet.
12. They Still Maintain Contact Even When It's Not Necessary
Although, they do not have to be in contact with you; yet, they will still call once in a while to check up on you. The reason is simple, it is because they miss you.
This is a very obvious sign' your ex is pretending to be over you. He won't just stay off the radar; he will call and send messages when he feels like.
13. They Show Off Their Accomplishment
They are not over you if they are showing off their improvement in your face. You don't need to know what they have achieved.
No one actually parades their growth, in front of people they don't care about. His reasons may be in two ways; either he is trying to get you jealous and regret the break-up or he wants you to see his growth and see that he is improving
They Don't alter Their Schedule and keep running into you.
If your ex has moved on, they will adjust their schedule to avoid awkward moments when they run into you. Rather they maintain the same schedules you are used to in hopes to run into you. They may come with another girl just to get you jealous or they may genuinely just want to see you.
14. They don't let you get your things and even leave theirs behind.
Are they still holding on to a shirt of yours even after a lot of time has passed? Did they refuse to come to get some of their things left at your place?
It's not the things that are that valuable to them; they just holding on to it for sentimental reasons. Because they probably miss you. They may even be waiting for you to come to get it so they can spend time with you. People who hope to get back together after a breakup have not really moved on.
15. They are refusing to publicly acknowledge the breakup
It's because your ex has not moved on so they are still holding on. They will refuse to admit that you are gone because to them, you will still get together. If someone asks them they will rather say you guys are having a misunderstanding rather than you have broken up. On their social media, they will not change their relationship status. They are obviously struggling to let you go.
Wrapping UP
In the end, what matters is what you want for yourself. They may be showing any of these signs, good or bad but you still get to choose your next step. Either to take them back or break it off completely. So be sure to make the best decision for yourself since you don't really know what their motive will be if you allow them back into your life,
ALSO, READ 10 Early Signs Of An Insecure Man