5 Reasons Why Dating a Married Man Will Lead to Heartbreak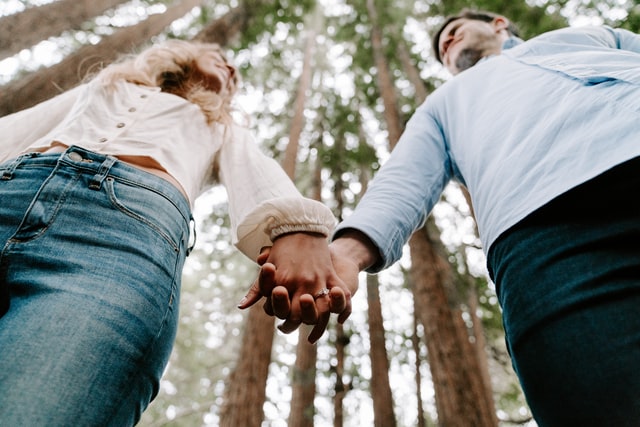 Last Updated on August 26, 2022 by Joshua Isibor
Marriage is a wonderful Union, which is made between a man and woman who turn to become husband and wife. It is Union where this both parties should understand that their togetherness is not just for a while or for the moment but forever.
In today's world, the word "Marriage" has changed, the purpose of which marriage is to be fulfilled has lacked its source. Some marriages nowadays are in higgledy-piggledy because of infidelity and sometimes lack consistency and dedication. Some married men tend to look away from their various homes because of a lack of understanding and sometimes a little mischievous attitude which one party tends to portray.
Some men in today's world have already made it normal not to be submissive to their partner even when they've already taken a vow on it. They care less and some even go to the extent of threatening to deal with you if you dare open up to relatives.
"A woman some years back divorced her husband because she wasn't getting enough of him, even when she tried her best in the area of communication, to know or rather find out the husband's reason for always not making out time for them. But it yielded any result so on a very good day she found out that her husband has been frolicking with another lady outside their marriage, at first she didn't believe what she saw. She caught her husband making out with another lady on their matrimonial bed.
After this scenario happened, the husband warned her strictly to keep her mouth shut. He threatened to deal with her if she dares to tell anyone.
after a few years of this experience filed for divorce Because she can't stay in the marriage again.
So, they are men out there who have no reason for playing wrong in their marriage. They just do it for doing's sake and in the end, they end up destroying and losing their marriage.
On the other hand, the ladies make matters worst in Society today. A little research done shows that some ladies date married men because of the pleasure they get, in other to sustain life. Some regard it as what they call a "Cruise" and accompany it with a saying "Enjoy it while last, that nothing lasts forever.
This truly has put some families, and marriages into confusion because the partner sometimes tends not to understand the fire he is bringing to his home.
To some ladies, the married ones are the ones that spend more on them and even take good care of them, therefore, there's no need of dating or hanging with single men/guys.
This really has caused a lot of Heartbreaks even without knowing because, in the end, some ladies might not know they are dating a married man. While some intentionally do it because of fun and sometimes do it as a pay-back period.
Indeed, this is becoming alarming to Society and trying to curb it seems not to be abortive because some ladies on their own, have taken it as an oath to date a married man without valuing or regarding that it has its repercussions.
The men on their own, sometimes drag this on their heads, because they've refused to build their homes the way they should be.
A man had a misunderstanding with his wife, and instead of him fixing the problem, he left his home and never returned until three days. He angrily left to see one of his female folks who vehemently refused to sleep with him the very day he had this misunderstanding with his wife. Alas, the very day he discovered that the lady is the daughter of his wife's friend.
Now, what is this man supposed to do??
A misunderstanding that could be fixed within a few minutes, would have ruined his home.
Indeed dating a Married man will surely lead to Heartbreak, because Marriage itself is a lifetime vow, even when many tend to take leave, the vow on the altar has already been made.
ALSO, READ 9 MISTAKES PEOPLE MAKE IN A RELATIONSHIP ( AVOID THEM)
Five reasons why dating a Married man will lead to Heartbreak
1. They will never leave their home:
No matter how committed a man is in a relationship outside his home, he will never turn his back on them. Because, no matter how a man will love you in a relationship outside his home, he will always sacrifice his love, care, and attention for his family. He wouldn't want his home torn apart because he is with you.
You will always have to dance and believe his excuses because you will always want him, his attention and all. So there's a 100 percent tendency that you will surely suffer from Heartbreak if you are dating a married man.
A man started dating outside his marriage because he is not getting enough of his wife,(he refused to initiate communication)and the wife, on the other hand, didn't know about this, she never noticed she was not giving enough. He kept frolicking with side maiden, promising her heaven on Earth and so, but what happened at the end? He later left his beautiful maiden and went back to talk out things with his wife.
So no matter how you fall in love, never dream of falling for a Married man.
2. Time Difficulties:
A married man won't have time for you. They'll spend 80% of their time with their family and would give you little or less attention because they know it's not a wasted time. Being with you is just to cool off the moment, while they wait and settle for other things that don't even involve you in the picture. They will always give excuses of which you have no choice but to accept.
3. No active Communication:
You don't expect a man who already has a family to maintain active Communication with you. No, it's not possible. Even while at home with his family, he always finds a way or rather tells you not to call him when he's home. No time to express your so-called feelings or to talk about where the relationship is heading to.
4. There's no hope for the future:
You have no future with a married man because already, he has settled with his own family. You'll only be there wasting Your precious time being faithful to someone who's already committed to his family.
5. The man will stick to his family: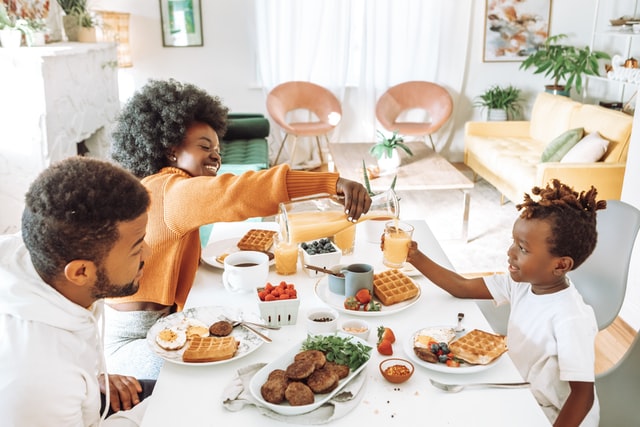 I know of a student who dated a Married man. Yes, she got everything she ever wanted, but there was a warning given to her by this man.
"No matter how we roll with each other, just know that I can never leave my family because of you, what we are doing is just for the moment, so be careful with us."
So, no man in his right sense will leave his family just because they want to satisfy your unnecessary pleasures, it is never done. If they have kids at home, they can sacrifice the whole world just to stick and make a responsible father or Dad and also a good husband to their wives. You being there is just a waste of time and energy, because you can never get to know his family or even any of his relatives.
Dating is not a crime, but dating someone who has already found his life partner is out of the box because you as a young lady will get to lose many things, Heartbreak too. So in all you do, tend to find someone who will really care and give you the full attention that you need, not a Married man who already has whom he wants, need, and whom he has already chosen to care, love and his attention to. Be Wise!
ALSO, READ THE FUNDAMENTALS OF DATING