How To Prevent Cheating In A Relationship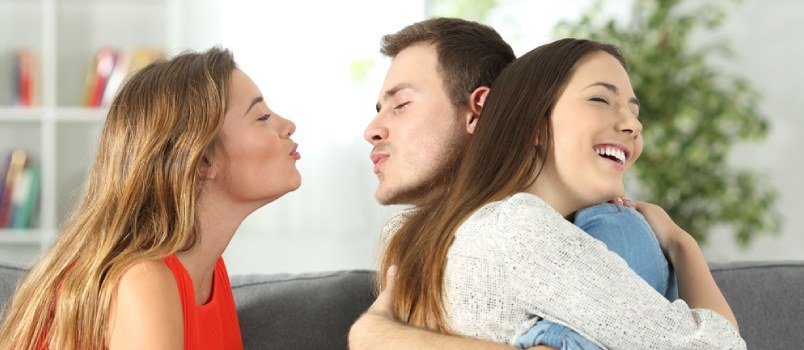 Is it possible to devise ways to prevent cheating in a relationship? I mean, not just to avoid cheating but to prevent your partner from cheating? Some folks would be quick to discard this article as a fairytale.
Many partners have adjusted and gotten used to cheating in their relationship. In fact, many enter into relationships as serious as marriage with the mindset that cheating is normal in every relationship. They are consciously expecting their partner to cheat. "After all, are there existent ways to prevent cheating in a relationship," they say.
You must have also heard people say, no man can stay content with one woman, he will surely get involved with another woman outside. A group of men or a school of thought also believe that women are hard to be satisfied sexually and financially, hence they will never be able to stay with one man.
As true as these facts might sound, I am unapologetic to tell you that it is not true. A cheat-free relationship is possible. A pure, faithful, and committed relationship is also very possible. All you need is to come across "the how-to preventing your partner from cheating in a relationship".
The people that came to the above conclusion did so from their bankruptcy of knowledge and wealth of poor experiences. Knowledge and experience are indeed two different things. Some experiences can be avoided if you have the quality and quantity of knowledge needed. You fall prey to a number of negatives when you don't have a good bank of knowledge.
A pitfall is mostly inevitable when you are ignorant of it, but knowledge makes you conscious and careful. It guarantees your safety from troubles, that is why I am writing this from my heart to yours. It is my greatest desire that you have a sweet relationship where peace, love, and joy abounds. Such a relationship is not possible where there is cheating. It is like a death in the pot.
In as much as the partners might try to cover it and make themselves feel it is all fine, or adjust to the situation, there is always this faint joy. You are bereft with a stolen peace and happiness because you are conscious of the fact that your partner doesn't fully belong to you. Without your permission, you are sharing your partner with someone else. How sad!
Whether you are in a relationship or not, you deserve a wholesome relationship filled with love, trust, faithfulness, and peace. And it is very possible. You can totally have it! Don't let anybody tell you otherwise.
Reasons why people cheat in a relationship
1. Lack of self-control:
It appears as though it is easier for women to keep themselves than men, in terms of sexual urges. A lot of men cheat today because they lacked the ability to keep their sexual desires in place. Some women also cheat because they couldn't control their desires or lust for more money than their partner can provide.
2. A set-up:
this is a rare case but also a very possible one. There have been scenarios where a partner was forced to cheat by the boss, clergy, or someone respected. Other forms of set-up could be a jealous individual targeting to destroy a relationship by placing any of the partners in a position where cheating is inevitable.
3. Love/ lust for another woman:
sometimes, a partner could develop feelings for another person even when the relationship is very healthy. This is why you need to be very close to your partner to watch out for such developments. This happens a lot of times.
4. To hurt or punish their partner:
some partners in a bid to hurt the other person could decide to engage in extra sexual affairs.
5. To fan their ego or satisfy their sexual curiosity:
a number of men, don't only have excess sexual urges, their sexual curiosity is top-notch. Some of them engage with different women to satisfy that curiosity.
Ways people cheat in a relationship
1. Through pornography
2. Patronizing runs girl or prostitute
3. Sex chat
4. Lustful thinking or imagining having sex with another person
5. "Dating two persons at the same time"
6. Side chicks/ mistresses
Impacts of Infidelity in a relationship
1. Affects intimacy: the intimacy level between the partners definitely begins to drop. The spark and desire you had for each other is not the same. And your relationship is only existing based on a logical foundation. it is almost as if both of you are strangers bound together.
2. Reduces trust level: cheating places you in a position where you cannot even vouch for your partner. You expect only the worst of things from your partner.
3. Reduces the happiness in the relationship: There is no way true happiness and joy can exist in a relationship where there is little or no trust. Cheating is never a pleasant thing, no matter the type and reason behind it.
4. Affects self-esteem: Never enter a relationship with the expectation to be cheated and try to feel comfortable in it. It can rob you of your self-esteem and make you feel less of yourself, less valued, less loved and anything less.
ALSO, READ UNDERSTANDING THE FIVE LOVE LANGUAGES
Ways To Prevent Your Partner From Cheating In A Relationship
Our fathers tackled cheating in their time by marrying bundle of wives. Once they notice a particular maiden they are interested in, they discuss it with their wife/ wives and after reaching a point of understanding, the man is on his way home with new wife. He follows the same pattern for every new maiden he gets attracted to. The system continues until he is tired or financially incapable of having another woman.
This pattern was very much accepted and appreciated by the wives. Most times than not, they are comfortable sharing their husband with a total stranger. As long as they have a little of him, they are satisfied. Love wasn't a factor to be considered then. The top factors in the equation was finance and attraction. Once the man has an attraction to a lady and the finance to add her to his train of women, everybody had to understand and accept the situation.
However, it is so much different from our time. The love factor is highlighted sometimes above all other factors and it is highly reverenced. No woman wants to share her man, neither do any man want to share his woman. Everybody wants to have their partner to themselves alone. But it doesn't eliminate the presence of attraction; a force that can pull a man to another woman without his permission.
So, how do we eliminate the impact of all the above-stated factors plus attraction and have that wholesome relationship that we desire. How can you make 95% sure that your woman or man is fully yours and none other?
Below are six hows for you to apply.
1. Be more understanding than argumentative:
It is normal that you will expect your partner to be faithful to you especial when you have been faithful yourself. And this is what makes cheating painful; the fact that you gave yourself wholly to someone and the person is sharing himself/ herself with someone else. In return for your wholesome sacrifice, you are getting only half or part of your partner. It can be very hurtful.
In as much as we have listed reasons why people cheat, it is not to give an excuse for a cheating partner but to give the hurting partner a platform of understanding. In case you are wondering why your partner is being unfaithful, you can take some understanding from there.
Do not allow the hurting part of you to overshadow your reasoning and push you to make quarrels and fights with your partner. Try to talk with them and understand their desires, what motivated such acts.
Don't allow your pain cause you to ruin your relationship. In a case whereby, your partner has not shown any sign of cheating, you have the opportunity to build an understanding relationship with him/her. Quit arguing all the time and be more understanding. Align yourself with your partner's pattern of reasoning and you will be thickening the bond in your relationship.
2. Try to be your partner's closest friend
Be that person that your partner can comfortably tell their personal issues to. This starts with practicing point one. When you are more understanding, your partner feels comfortable and relaxed to tell you things about him that no one else knows.
They might even begin to pour out secrets that will help you track down signs of unfaithfulness. Being your partner's closest friend will also increase the fondness between the both of you and keep cheating at bay.
3. Meet their needs as much as you can
Do not sleep on their needs or demands when you know you can meet it immediately. Support your partner financially, emotionally, and otherwise.
Statistics show that the cause of breakups are most times financial issues. Your partner will not be
4. Always look attractive and sexy to them
The law of attraction is one thing you must not be ignorant of. Your partner will stay stuck with you once you are forever attractive to him. Nobody wants their partner to grow old on them, you should not be looking way older than your partner especially as a lady. Get dresses that will make your partner savor and desire you more when both of you are alone.
Wearing wrapper or old clothes and walking about the house is a no. looking sexy and desirable to your partner is not wrong.
Turn his heads in your direction when you are alone the way you know potential side chicks will.
5. Make your partner more comfortable: respect him/ her
No guy or lady will want to stay intimate with a person who they are not comfortable with, no matter the volume or love they have for you. Deal with the odors and any other possibly discomforting issue.
You must also be respectful. Respect the privacy of your partner. Don't go around checking their phone or policing them, because you want to be sure they are not cheating on you. Also, respect their sense of reasoning and decision.
6. Pray for your partner:
Sometimes some forces beyond your control could be having control of your partner. You cannot police your partner up and down or keep nagging just to prevent them from cheating. Prayers help and go a long way than any of your efforts. If you have a cheating partner, you could pray that their sexual urges be arrested, you could also pray that God touches their hearts and make them better persons. If you continue to pray this prayer, you will be surprised at the results you will get.
Definitely, nothing is magical and changes in one day. If you have a cheating partner already you will need to apply all the tips with an extra pressure. Don't make it too extra in other not to appear suspicious. However, you will need to do all in wisdom.
Allow wisdom to guide the tenacity with which you push these tips. Do not forget that people are different. Don't expect an immediate result, be patient and understanding.
Congratulations if you are not in a relationship at the moment, or you don't have a cheating partner. You are guaranteed of a wholesome relationship by applying these tips.
READ MORE: TOP 5 MONEY ISSUES THAT COULD  DESTROY YOUR RELATIONSHIP
Signs of a controlling boyfriend
Who is a controlling boyfriend?
You  May think you understand who a controlling boyfriend is, but have you thought about the dangers of dating a controlling boyfriend? If you don't know what controlling boyfriends, or the inconspicuous signs of a controlling boyfriend, then this article is for you. Read on and find out.
A controlling boyfriend is a practically a controlling person, i.e a person who wants to have control in all that you do, not minding your privacy.
is practically a depressed and unhappy person, with very low self-esteem, and with serious problems in their relationships. He is always distrusting others and his partner. You never have peace, because you are not aware of your actions, but you are aware of the actions of others.
They think that they can have people in the time they need it, without caring about the commitments and needs of others. Controlling boyfriend become unbearable tyrants, and while the people who have their barker accept it that way, they are "calm." But if the person complains about something, they immediately dismiss it and go what? you've offended him.
This usually happens in the workplace and all areas of your life; for example, if you are dating a controlling boyfriend, he never asks where you'd like to go for dinner. Rather, he takes you to the place where he chooses. And this continues in all other aspects of your life. Eliminating the right to comment or express that which you like or don't like.
A controlling boyfriend is pending to check the phone of his partner from time to time, under the pretext of any "reason to distrust"; just to see the messages from his partner. Because they need to be in control and they think all the time that you are going to be unfaithful. The controller does not believe in anyone, not even his own shadow.
what makes you think you're being controlled?
1. Does your boyfriend tells you to behave with your family or friends? Forever?
2 He does not know how to behave in public!
Sometimes, you're afraid not to mention certain things, and makes you feel bad because you can't express yourself freely right?
3. Has he ever told you how to dress? you almost ask each time what to wear?
4. You started taking drugs for appetite or started healthier food so that you do not have temptations at home. And, this is because he makes you feel worst about yourself?
5. You don't say anything to him because you don't want to make him feel bad. you're as careful as possible with your words.
1. The control freak, furious and despot
This type of man is dedicated to controlling you by telling you what you have to do and how you should do it. He will do so by intimidating you with his anger and his fury. If you don't do what he wants, he will get angry and be more aggressive.
This type of man is the most toxic. He is aggressive on a verbal level; all his controlling words and phrases are hostile and he seeks verbal confrontation. His philosophy is "either with me or against me", challenging him will provoke screams and voices. In his voice, there is an alarmist point as if there was always an imminent danger. He will judge you very often: "No, that's not right." You have to do it like this. Are you not listening to me?
ALSO, READ 5 reasons why dating a Married man will lead to Heartbreak
2. The meddlesome rude and traitor
This character puts your things all the time as if they were his business and they try to manipulate the situation and you to take advantage or get you to do things his way. This control-freak will quickly give you his opinion (which you have not asked him) on how to lead your life (and that of others). He is not usually diplomatic and firmly clings to his opinions, so he is very critical and often speaks in direct and emphatic terms. He can twist your words and turn what you've done to turn it against you. He is also a master of sarcastic witticisms and deceptive flattery, meaning that it is not known if they are or not. This man tends to point fingers a lot, especially when he's telling you what you should and shouldn't do.
3. The self-destructive victim who sees everything black. The controlling-abusive boyfriend.
This type of man sees the world and life as a glass, half empty and not half full. Since he is always seeing the negative side and expecting the worst, negativity comes out of every pore. If by any chance things go well for him, he will do everything possible to sabotage his circumstances. This man carries a tremendous amount of emotional pain, which is why he sounds so negative and gives the impression that nothing is worth it.
Since he has low self-esteem and feels that the relationship is not going to work, he will constantly say things that he knows the relationship will not work, he will constantly say things that hurt him to provoke an argument. A common gesture of these men is to constantly move the feet or to cross and uncross the legs.
ALSO, READ Obvious signs your partner is cheating with a coworker
4.The scarecrow weak and without initiative
He is unable to decide anything and is usually carried away by people's opinions. He lives in fear and will never create any conflict or vindicate himself or anyone else.
This personality is not capable of facing people so he stays out of any challenging or uncomfortable talk. It is his intention not to create conflicts that make him irritating and offensive.
5. The egocentric narcissist whose motto is: I, my, me, with me and for me. The controller with no emotion.
A controlling boyfriend's only concern is himself. He is the center of the universe and he expects you to consider him just that. The only thing that matters to him about you is what affects him or has something to do with him. If you are not willing to do anything for him, you will be of no use to him.
It is difficult to have a conversation with a controlling boyfriend because everything that is said will end up coming back to him. A controlling boyfriend doesn't care what you say or answer him, he will keep talking and talking until he is done with what he wanted to say. His conversation reveals that he wants to be treated better than everyone else. Usually, a controlling boyfriend is attracted to vulnerable victims because then he can feel superior and will emotionally punish anyone who seems inferior to him for disappointing him.
It is what he spits out: "You would be nothing if it weren't for me" or "Without me now you will be on the street", they are usually followed by phrases that show how unhappy you are and that you are worthless.
6. The emotional freezer
He is cold and shows almost no emotion. He stops seeing very little of himself and he is a man of few words, so you never know what he thinks or what he feels.
The emotional freezer is stingy with words. As he will not let you know how he feels, you will always have to be guessing and you will be permanently left with the feeling of unease and insecurity. If he thinks that with time you can change him, you are wrong.
7. The socio psychopath
He is the most toxic and dangerous type and they can cause you great harm. They usually make a memorable first impression, because he tells you everything you want to hear. He will want to know what you like, he makes you happy, he makes you sad so he can control your emotions, which he doesn't have. He will not hesitate to lie to you to get what he wants and you will hear from him many sadistic comments, but the clearest sign that you are facing a sociopath is that he will contradict himself in the same sentence.
8.A controlling boyfriend lacks confidence in himself.
In their mind, you are challenging their authority when you do not agree with them or do not carry out their wishes.
In conjunction with mood swings, people with temper flare-ups can be troublesome because you never know what posture to take with these people. Unfortunately, your inability to handle your anger or resentment can result to assault.
Think about how this person reacts to common questions. Questions can reveal quite a few things when it comes to a controlling person when they respond in a frustrated or condescending way:
As stated above, a controlling boyfriend thinks that you can read their mind. If you ask them simple questions about what to do together, where to go, what it is they want, etc., they can easily get frustrated because they expect you to have all their needs in mind and above yours.
The questions imply that a decision has to be made, and a controlling boyfriend, believes that the decision is already made, being everything to them and their convenience.
Controlling boyfriend, often assume they understand how you think, even when they don't. They can get frustrated because the image they have built of you does not correspond to what you say.
Questions can irritate a controlling boyfriend because they prefer to be in control when asking questions, and not others.
Questions can state for a controlling boyfriend d that the questioner needs help and control because they do not know the answer.
This can be aggravated over time because the controller seeks to be in control.
9. A controlling boyfriend is an Emotional blackmailer.
Sex is also harmful. Sexuality between lovers should be a way to bond, to feel complete, and to connect, but sometimes it ends up being one of the reasons for breaking up. Not so much because difficulties arise, which can be overcome, but because it becomes a way of using the other or making them feel bad. In this sense, there are cases in which, according to Granados, it is observed that "a member of the couple limits, manipulates, restricts freedom in making decisions about how to have sex or not, or even in the use or not contraceptives ". In this case, the job is for the other party to wake up and run away looking for a much healthier relationship.
If you have found any of the traits that we have mentioned above; Beware!! you're been controlled. But don't worry, with our advice you can get out of this ugly situation in a simple way.
A Word From Relationshipseeds
Do not beg to be in a person's life, you are not that hopeless.
Though it may crush you and feel like the world is spinning you into dizzy darkness, there'd always be someone else to bring you back your light, someone who wants to bring you light, and at no cost. You've got your light anyway, rediscover it.
Sometimes, we get so emotional about trying to correct that we ignore the process of correction and just focus on the result. We, forget also, that the result will forever be a product of the process that birthed it so a person who was corrected by being crushed and humiliated will become the teacher or leader who crushes others thinking they are being taught or made better.
It is commendable to see the room get better and try to affect it on someone, it is heroic to do this in the face of the rejection of the lesson or upgrade (some of us are just too stubborn to be corrected, yeah I know) but it is going to be almost impossible to justify doing this by crushing the person. This is not tough love, it is what many tyrants are made of, something we do not want to be. Similar to raising a voice or being abusive, belittling a person does not tell a tale of their character, it tells a tale of our character and the huge hole in our ability to teach. In the end, the person is left depressed rather than energized from the message, an anti-climax of sorts.
This is a message, first to me, then to you.
5 reasons why dating a Married man will lead to Heartbreak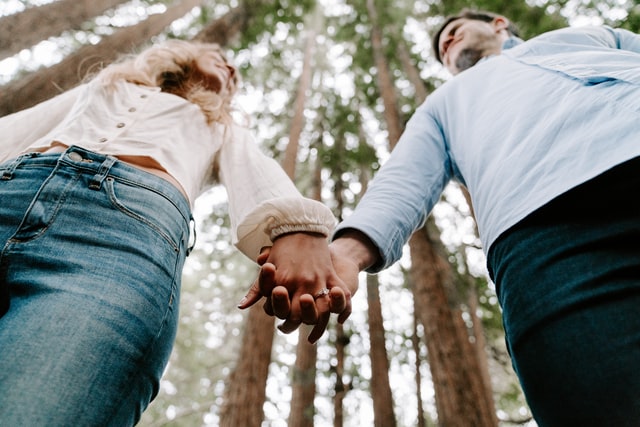 Marriage is a wonderful Union, which is made between a man and woman who turn to become husband and wife. It is Union where this both parties should understand that their togetherness is not just for a while or for the moment but forever.
In today's world, the word "Marriage" has changed, the purpose of which marriage is such to be fulfilled has lacked its source. Some marriages nowadays are in higgledy-piggledy because of infidelity and sometimes lack consistency and dedication. Some married men tend to look away from their various homes because of a lack of understanding and sometimes a little mischievous attitude which one party tends to portray.
Some men in today's world have already made it normal not to be submissive to their partner even when they've already taken a vow on it. They care less and some even go to the extent of threatening to deal with you if you dare open up to relatives.
"A woman some years back divorced her husband because she wasn't getting enough of him, even when she tried her best in the area of communication, to know or rather find out the husband's reason for always not making out time for them. But it yielding any result so on a very good day she found out that her husband has been frolicking with another lady outside their marriage, at first she didn't believe what she saw. She caught her husband making out with another lady on their matrimonial bed.
After this scenario happened, the husband warned her strictly to keep her mouth shut. He threatened to deal with her if she dares to tell anyone.
after few years of this experience filed for divorce Because she can't stay in the marriage again.
So, they are really men out there who have no reason for playing wrong on their marriage. They just do it for doing's sake and in the end, they themselves end up destroying and losing their marriage.
On the other hand, the ladies make matters worst in Society today. A few research done shows that some ladies date married men because of the pleasure they get, in other to sustain life. Some regard it as what they call "Cruise" and accompany it with a saying "Enjoy it while last, that nothing lasts forever.
This truly has put some family, marriage into confusion because the partner sometimes tends not to understand the fire he is bringing to his home.
To some ladies, the married are the ones that spend more on them and even take good care of them, therefore, there's no need of dating or hanging with single men/guys.
This really has caused a lot of Heartbreaks even without knowing because, in the end, some ladies might not know they are dating a married man. While some intentionally do it because of fun and sometimes do it as a pay-back period.
Indeed, this is becoming alarming to Society and trying to curb it seems not to be abortive because some ladies on their own, have taken it as an oath to date a married man without valuing or regarding that it has its own repercussions.
The men on their own, sometimes drag this on their head, because they've refused to build their homes the way they should be.
A man had a misunderstanding with his wife, instead of him fixing the problem, he left his home and never returned until three days. He angrily left to see one of his female folks who vehemently refused to sleep with him the very day he had this misunderstanding with his wife. Alas, the very day he discovered that the lady is the daughter of his wife's friend.
Now, what is this man suppose to do??
A misunderstanding that could be fixed within few minutes, would have ruined his home.
Indeed dating a Married man will surely lead to Heartbreak, because Marriage itself is a lifetime vow, even when many tend to take leave, the vow on the altar has already been made.
ALSO, READ 9 MISTAKES PEOPLE MAKE IN A RELATIONSHIP ( AVOID THEM)
Five reasons why dating a Married man will lead to Heartbreak
1. They will never leave their home:
No matter how committed a man is in a relationship outside his home, he will never turn his back on them. Because, no matter how a man will love you in a relationship outside his home, he will always sacrifice his love, care, and attention for his family. He wouldn't want his home tear apart because he is with you.
You will always have to dance and believe his excuses because you will always want him, his attention and all. So there's a 100 percent tendency that you will surely suffer from Heartbreak if you are dating a married man.
A man started dating outside his marriage because he is not getting enough of his wife,(he refused to initiate communication)and the wife, on the other hand, didn't know about this, she never noticed she's not giving enough. He kept frolicking with side maiden, promising her heaven on Earth and so, but what happened at the end. He later left his beautiful maiden and went back to talk out things with his wife.
So no matter how you fall in love, never dream of falling for a Married man.
2. Time Difficulties:
A married man won't have time for you because they'll spend 80% of their time with their family and would give you little or less attention because they know it's not a wasted time. Being with you is just to cool off the moment, while they wait and settle for other things that don't even involve you in the picture. They will always give excuses of which you have no choice but to accept.
3. No active Communication:
You don't expect a man who already has a family to maintain an active Communication with you. No, it's not possible. Even while at home with his family, he always finds a way or rather tells you not to call him when he's home. No time to express your so-called feelings or to talk about where the relationship is heading to.
4. There's no hope for the future:
You have no future with a married man because already, he has settled with his own family. You'll only be there wasting Your precious time being faithful to someone who's already committed to his family.
5. The man will stick to his family:
I know of a student who dated a Married man. Yes, she got everything she ever wanted, but there was a warning given to her by this man.
"No matter how we roll with each other, just know that I can never leave my family because of you, what we are doing is just for the moment, so be careful with us."
So, no man in his right sense will leave his family just because they want to satisfy your unnecessary pleasures, it is never done. If they have kids at home, they can sacrifice the whole world just to stick and make a responsible father or Dad and also a good husband to their wives. You being there is just a waste of time and energy, because you can never get to know his family or even any of his relatives.
Dating is not a crime, but dating someone who has already found his life partner is out of the box because you as a young lady will get to lose many things, Heartbreak too. So in all you do, tend to find someone who will really care and give you the full attention that you need, not a Married man who already has whom he wants, need and whom he has already chosen to care, love and his attention to. Be Wise!
ALSO, READ THE FUNDAMENTALS OF DATING
7 Tips to Improve Your Mental Health and Relationships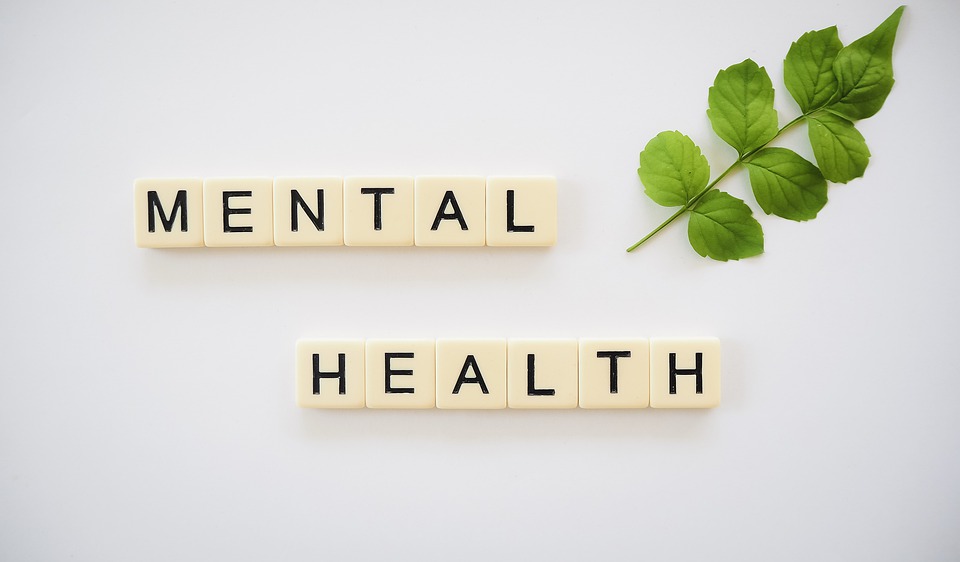 Mental health is vital to our overall wellness because it affects how we think, feel, and behave in our daily life. Working to improve it can help both you and your relationships with others.
Benefits of Improving Your Mental Health
Building resilient mental health can empower your life in many ways. Although many associate good mental health with overcoming depression or anxiety, there's far more to it than that. The way we think about the things we do every day is dependent upon our mental health, and the benefits of good mental health include:
Increased self-esteem
Reduced anxiety
Greater sense of inner peace
Enhanced mood
Improvement in relationships
Benefits of Improving Your Relationships
Developing positive relationships offers a multitude of benefits, including:
Boosts feelings of happiness
Promotes healthier behaviors
Improves healing
Provides a greater sense of purpose
Improving your mental health and, in turn, your relationships with others can be achieved using the following simple, yet vital tips.
7 Life-Changing Tips to Improve Your Mental Health
Diet and Exercise — Getting the proper nutrients and physical movement can enhance our moods and provide long-term health benefits.

Foods to include in the diet — The following foods can help boost our spirits:

Fresh fruits and green leafy vegetables
Omega-3 fatty acids, which are found in various fish and seafood.
Healthy fats, including avocados and nuts

Foods to avoid in diet — The following foods are best to avoid as they can negatively affect one's mood:

Trans fats or anything that contains "partially hydrogenated" oils
Fried foods
Refined carbs and sugary snacks

Physical Exercise — When we exercise, it increases the brain's blood flow and regulates dopamine and serotonin levels, influencing our moods. There are many exercises to choose from, but the following can have a particularly powerful impact on improving mental health:

Resistance training can include lifting weights or any weight-bearing activity that helps to build muscle and bone density.
Pilates and Yoga are highly beneficial for strengthening the muscles and improving balance, but they also improve mental health through controlled breathing and mindful thinking.
Cardiovascular training includes walking, running, and cycling, all of which get the heart pumping and blood flowing, allowing endorphins to be released.
Engaging in positive lifestyle changes, such as a proper diet and regular physical exercise can be achieved by utilizing holistic mind and body fitness, which provides overall wellness for both the mind and body through natural sources.
2.Sleep — Getting enough quality sleep every night is imperative to both the body and mind. Inadequate sleep can impair thinking and behaviors, which may lead to other mental health problems such as depression and anxiety. A few ways to improve sleep quality include:
Relaxation techniques — These include controlled breathing, meditation, and visualization.
Lifestyle changes — Excluding alcohol and caffeine before bed can help, along with turning off all electrical devices that emit blue light.
Aromatherapy — Utilizing essential oils in the air such as lavender can help improve sleep quality.
3.Meditation and Mindfulness — When we practice meditation and mindfulness, we stay in the moment and avoid focusing on past regrets or anxieties about the future.
Set time aside to meditate — Meditation can be done at any time of the day for as little as five minutes.
Create a space of your own — You can create this space at home or work; what's important is to make it your area and tune out all distractions.
Focus only on your breath — Staying focused on your breathing helps clear the mind of any unwanted thoughts.
4.Practice Gratitude — Having a positive mental attitude can improve mental health immensely.
Have an attitude of gratitude — Start each day by writing down three to five things you are grateful for, and that will start your day on a positive note.
Keep a gratitude journal — When things happen that you feel thankful for, write them down. Then, when you are feeling sad, you can open the journal and get reacquainted with that more positive, grateful feeling.
Volunteer — Take a day out of your month and volunteer for a meaningful cause such as an animal shelter or homeless shelter. This can provide a healthy dose of gratitude and a greater sense of overall well-being.
5.Relaxation and Deep Breathing Techniques — Relaxation helps decrease stress, and deep breathing helps shift the body into a calmer state by tapping into the parasympathetic system. One of the best ways to do this is with the 4-7-8 technique.
Start by inhaling a deep breath through the nose for four seconds.
Hold your breath for seven seconds.
Exhale with pursed lips through the mouth, creating a whooshing sound for eight seconds.
When you breathe in, it activates the part of the nervous system responsible for the fight-or-flight adrenaline releasing action.
6.Nurture Yourself Through Nature — Being in nature, whether for a leisurely walk or adventurous hike, has been shown to reduce stress, anxiety, and depression while increasing pleasant feelings. There are other ways to include nature in your daily life.
Gardening — Planting and growing flowers, herbs, and vegetables is a boost for your mental and physical health, as you can reap the rewards of both beauty and nutrition.
Bring nature indoors — Including house plants adds beauty, but it also has health benefits as they assist in humidifying and purifying the air, which aids your respiration and breathing.
Walk or ride a bike to destinations — By incorporating exercise with the great outdoors, you are getting double the benefit through movement and nature.
7.Therapy — When it comes to improving mental health and relationships, the benefits of therapy are unsurpassed. You can also receive these astounding benefits in the privacy of your own home through telehealth therapy. Many different forms of treatment can be used.
Cognitive-Behavioral Therapy (CBT) — This highly effective therapy involves identifying and changing a person's thinking and behavior patterns and replacing them with more functional thoughts and behaviors.
Interpersonal Therapy — This form of therapy focuses on how a person interacts with others, notices negative patterns, and replaces them with more positive actions.
Couples Therapy — Many relationships can benefit significantly from couples counseling, during which trained professionals offer insight and tools to improve communication.
Therapy offers a positive life-changing opportunity that can be utilized in daily life, so the benefits are long-lasting. Learning new ways of thinking about things that would typically cause stress or anxiety from a trained professional helps to develop coping skills and knowledge that can last a lifetime.
Start turning negative thoughts into positive actions by utilizing simple daily activities to improve your mental health and relationships.
---
About the Author:
Tess DiNapoli is an artist, freelance writer, and content strategist. She has a passion for yoga and often writes about health and wellness, but also enjoys covering the fashion industry and world of fitness.