Undeniable Signs A Married Man Is Using You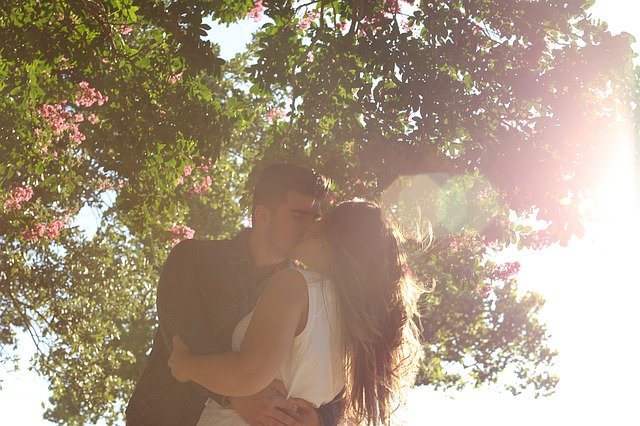 Are you in a relationship with a married man and you are wondering if you are being used? Do you feel there's nothing for you in that relationship or do you constantly feel out of place in his Life? This could mean he is just using you as a backup choice.
A relationship is meant for two people who are in love and are ready to commit to each other. But in a case where one partner puts in all the commitment, then it's a red flag you need to be careful of. If someone loves you they will give in their best to make you happy.
Dating a married man who is yet to be divorced is a very risky thing to venture into. if he is yet to get an official annulment, chances are he might end up returning to his wife leaving you heartbroken.
So are you feeling cheated? Or your boyfriend gives you less attention. Below are obvious signs he is using you:
SIGNS A MARRIED MAN IS USING YOU
1. He is not committed neither does he discuss it
Commitment is a vital part of a relationship, if he is not talking about commitment and he doesn't discuss the future with you, then he is not ready for something serious. He is only Sticking around for a while. He won't take you seriously, he is only cruising with you.
2. He only calls when he needs something
Does he call you whenever he needs you to do something for him? Perhaps when he has the urge for sex, he calls you; this clearly shows you are being used as a sex slave. A relationship shouldn't be based on selfish reasons, both parties should be satisfied with what they get. In a situation where he is only asking you to come around for "sex" then you need to think twice.
ALSO, READ Why you're a booty call and not a girlfriend
3. He doesn't put in any effort
A relationship can only be healthy and interesting if you put in your best to make it work. Every good romantic relationship has a price to pay. If you don't put in any effort, then expect nothing. If your boyfriend is so reluctant to put in his best in that relationship, then it's not worth it and soon he will push away.
4. You don't know his family and friends
Every man in love who adores his woman would want to show her to his friends and family members; because he wants to get their approval and also know what they think about her. On the other hand, he won't introduce you to his friends because he doesn't value you neither does he take the relationship seriously.
5. He is selfish

Love is selfless and involves sacrifices. A man who loves you will go his way to satisfy and please you. But when he wants you to always do want he wants and he does things that please him alone then you are his tool for his selfish interest.
6. He rarely communicates with you.
Communication is a key factor for any healthy relationship. It helps you know your partner and aids understanding. If you don't communicate often, your relationship can't grow, it will be so boring.
Men always love to chat with the woman they love, they find joy in communicating with her. Her voice makes them happy, so they crave to communicate always. However, if he's not communicating with you then he is not into you and doesn't think of you.
ALSO, READ How To Stop Dating A Married Man
7. He doesn't care about your emotions
One of the red flags to beware of is when he doesn't care about your emotions. If he is just after sex and he doesn't ask how you are doing or care about your needs. He is obviously using you for himself.
8. You don't know each other
A very good sign to know if you are being used is not knowing much about your partner. Does he keep some information about himself from you? Are there some secret things about him you don't know of? Beware of this, if a man truly loves you and wants to be committed, he would want you to know everything about him because he is taking you seriously, he doesn't see you like just any girl.
9. He cuts up every communication with you.
When he stops calling, texting, and blocks all social media contacts with you, without any explanation or reason, he is using you to get want he wants and he will ghost you when he's done.
10. He doesn't go out of his way to please you.
If a man genuinely loves you he would go out of his way to make you happy, even if it will cost him a fortune. All that matters is you being happy and comfortable.
11. You suspect you are his side chick
When a man acts quirky, it's a sign he is not taking you seriously. It could also mean he is seeing someone else. There are signs to look out for if a man is cheating:
1. He doesn't take you out for public functions.
2. He steps out to answer calls
3. You don't take pictures together
4. He has different phones
5. He is never straight with you
6. You have never been to his place
7. He always stammers when you ask him personal questions
ALSO, READ How To Break Up With A Married Man With Ease
12. He is always asking for something
Another sign he is using you is if he keeps asking for something each time he is around. Does he ask for sex always? Is he always complaining of being broke? Does he rely on you for help always? Take this as a red flag.
13. He doesn't check on you when you guys are apart
If your boyfriend doesn't care about where you are or how you are feeling when you guys are apart, it means he is using you, so he cares less about your whereabouts. A guy who truly loves you will always want to know where you are and what you are doing.
14. There is no real courtship
If your boyfriend loves you or is using you it all depends on how he treats and cares for you. If he is using you he wouldn't want to take you out for a proper date, he won't bother spending money on you because he sees it as a waste of funds. If you notice these signs he obviously using you and is best you kick him out, you deserve something better.
15. He doesn't feel your pain
One of the interesting parts of a relationship is when your partner can put himself in your shoes and understands how you feel. If your boyfriend is far from this then you have to let him go.
16. He doesn't engage you in any discussion
A guy who loves you would want to know more about you, he would always initiate a conversation just to make you talk. However, if he is not engaging in any conversation with you, he is using you to get what he wants.
Final piece
These signs are a few out of the many signs to beware of if a guy is using you. If you observe these signs, there's no need to continue with the relationship as it's toxic and wouldn't lead you anywhere. You are better of without him, and you deserve someone better who will genuinely love you and be committed to you. You can only find that true love if you back out of the relationship.
ALSO, READ 18+ Proven Signs A Married Man is Unhappy in His Marriage
How To Get The Love Of Your Life Back Without Stress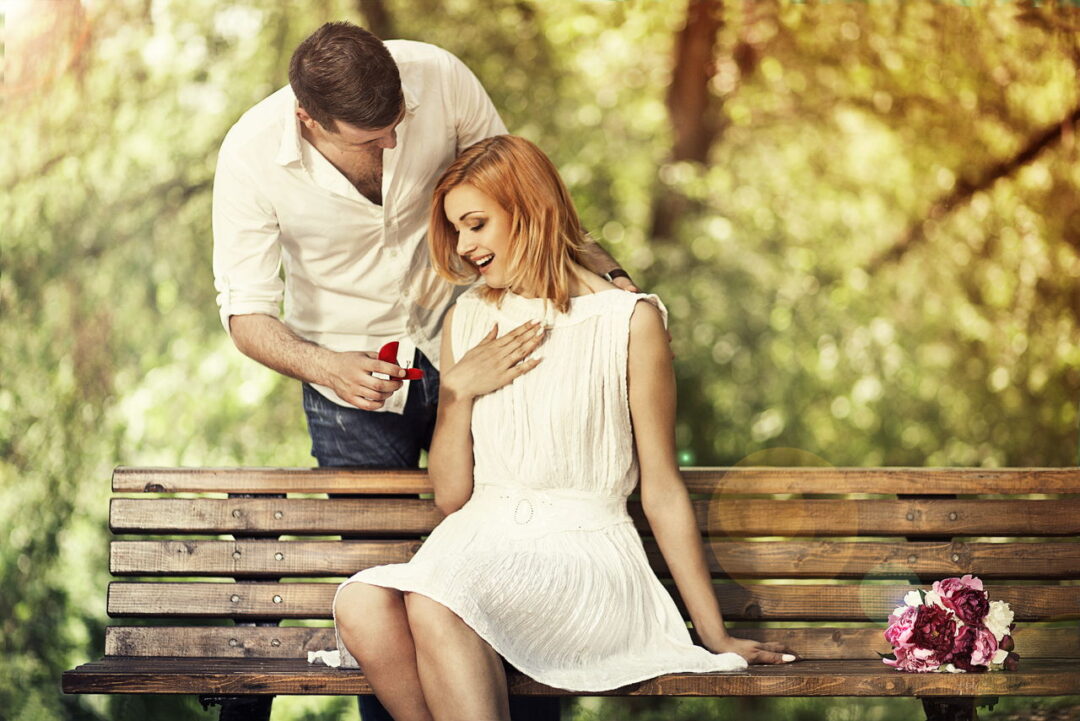 How to get back the love of your life is not the issue. Actually, the issue arises from not knowing the root cause.
Have you parted ways and you miss them? Do you really want the love of your life back?
You must understand that Breakups happen for various reasons. Knowing the cause is one of the steps in getting them back.
But, the fact that you are on this page right now trying to get a better understanding of the situation is in itself the very first step. You already know there is an issue and you are willing to do something about it. Acknowledging you have lost them and making efforts to get them back is really a commendable feat.  So here are a few tips to assist you
1. Know What Problems You Have??
As mentioned earlier, knowing there is a problem is a vital step to problem-solving. Thus, the understanding that you have lost someone and you need to get them back is just what you need.
Understanding the root cause of your issue, that is, the reason you lost them in the first place will help you proffer solutions in getting them back.
Here are nine questions you could ask yourself in this case
What went wrong?
Where did you go wrong?
What are the possible causes?
.Was the cause directly from you?
At what point did you start losing them?
Were your actions intentional?
How do they currently perceive you?
How important are they to you?
Just how far can you go to reconcile with them or how far will you go to get them back?
These questions are important to help you pilot your mind on getting them back. You may just get up and reconcile with them and get them back but the same issue may arise later if you do not understand and address the problems properly now.
Let's say, it was an attitude of yours like possessiveness that made your partner leave, then you must address and consciously make effort to change that behavior. If they must come back, your loved one deserves a better you.
You may tell them that you will change but as we all know, actions speak louder than the best of words. It may be hard convincing them to come back by just telling them you will change. However, if they perceive that you have changed then the whole process is easier.
It's understandable if you feel desperate and emotional but before going to them, be sure of what you want, work on your faults, forgive yourself first and forgive them. Next is to move forward with a better attitude, taking each growth once at a time. Make sure you are not going back just because you feel lonely.
ALSO, READ How to stop being lazy
2. Give Them Space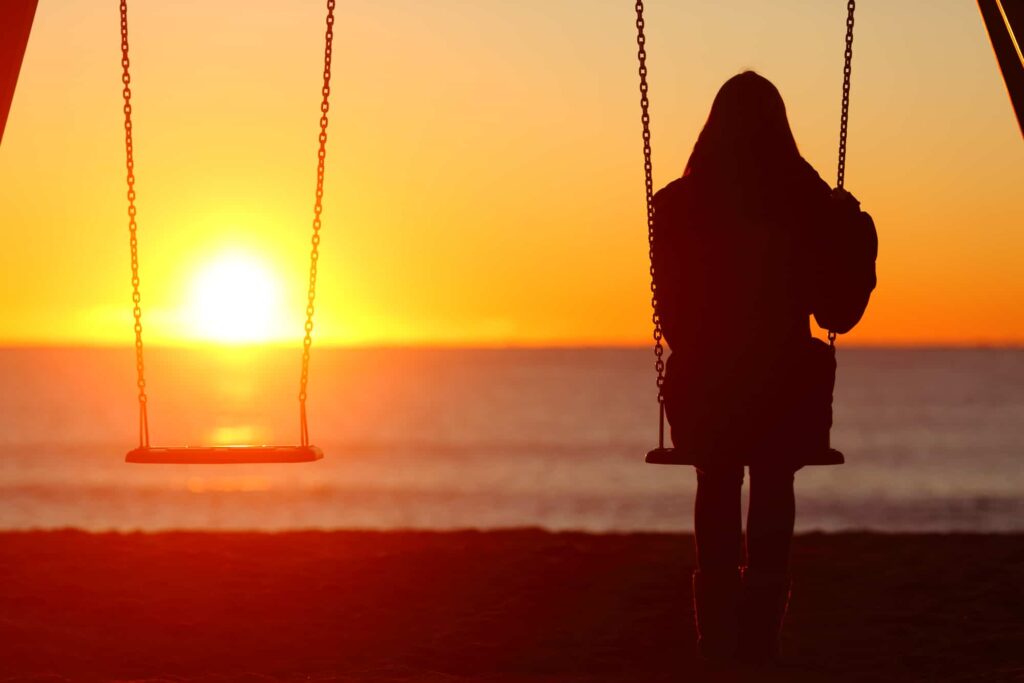 This may not sound correct but yes! Give them space to get them back. When you let go of someone no matter how hard it was for you,  that is when you can get them to come back again.
Why should you give the person you are trying to win backspace? Simply because you already lost them so give them space! Stop being clingy! Let them breathe!
Eventually, when you start working towards getting them back, they won't even see it because you didn't give them enough space to see the change in you.
To all extent, absence makes the heart grow fonder; if both of you are no longer in a relationship, then you may not even be in contact anymore. Giving the love of your life some space also makes them miss you and all the things you did together
So, take a bold step forward and truly separate yourself from them. This space helps you properly observe the relationship from an external point of view and actually see what went wrong. This way you can figure out what truly caused the breakup and even things you could have done to avoid it.
3. Improve Your Image
The reason why you must improve your image in your relationship is that things are easier said than done. Instead of wallowing in grief in one corner, you could as well start working on becoming a better version of yourself.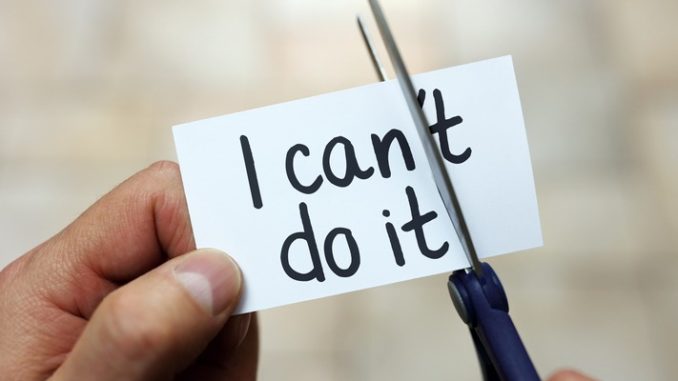 The previous point states you give your partner some space but this is actually not very easy if you are not busy with something healthy taking your attention away from the relationship.
Also, you really do not want them coming back to the same you but an upgraded version of yourself. Examples of what you can do to improve your image includes
Cultivating a new habit (positive habit)
Work out. Do some exercise on a regular basis
Work on your looks
Upgrade your style and dress sense
Take into account what they always complained about and work on
4. Reconnect On Shared Interests
This is the action step. It's here all your hard work comes to light. You have understood the reasons for the breakup, you've known the problems you have, you have given them space, you have improved your image and worked on yourself, thus, it is time to reconnect.
You don't expect them to come back on their own, do you?  Instead of waiting for them to see the changes and come back on their own accord, you should shower them with love and care. This doesn't translate to pestering them though. You cannot afford to take this step lightly. This is because as sad as it sounds, this person may have moved on.
You have to be ready to accept what comes after now. But you cannot deprive yourself of your opportunity to give it a try.
6 Ways You Can Reconnect With The Love Of Your Life Includes The Following.
Because you know this person, you should know what works when it comes to communication
Test the waters. Don't just jump into an "I want you back"
Start with an "it's been a while, how are you?" then proceed to "what up with you these days" and the "I'm sorry for what happened with us" then proceed with an "I miss you so much, I find it impossible to replace you" and then you end with an "I wish for us to be together, how about we do this again and do it better this time"
If you check well with the sequence of the above statement, you will see the pattern followed.
You both should try new things together. This brings a breath of fresh air to the relationship and helps both of you remember why you fell in love initially.
Strike a balance and don't settle for where you are. Don't get comfortable with your current level of growth. Strive to grow daily and work on getting better for your lover.
Keep things real. Let them know you are growing are willing to be more. Don't pretend to be who you are not. If pretense comes to play here, you will definitely have more issues later as time progresses.
Spend time with each other. This reconnecting phase requires attention especially if your partner's love language is attention; you should give a lot of it.
Communicate effectively. Communication is key; so, you must keep it active. Always be in contact with him/her in this phase
Go out with friends. Engage friends, especially those who were involved in your initial relationship. Go on group dates and trips
Wrapping Up
Relationship seeds will like to wish you success in getting the love of your life back. Also, know that what is meant to be will be. So, even if you faced rejection as painful as it can be, look on the brighter side,  Work on yourself and live on. Just do the needful and the right person will definitely come along.
ALSO, READ HOW TO FALL IN LOVE WITH YOURSELF
5 Best Ways to Attract a Russian Guy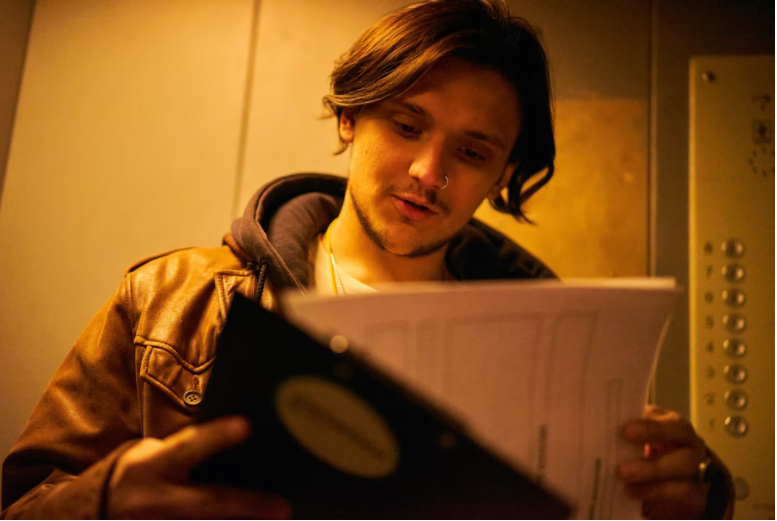 Chivalry is very rare in this modern era. Any woman today has had experienced being catcalled or yelled "nice behind" almost anywhere they go. To say that it has become sad is an enormous understatement.
However, this isn't the case in Russia. Men in Russia are still as courteous as ever. Offering one's seat in a public transportation system or even opening a door didn't die with time.
Russian men will be a perfect fit if you wish to end up with a real gentleman. If you want to make them fall for you, below are the surefire ways to attract a Russian guy.
Shared Qualities of Men in Russia
But first, let's talk about some qualities Russian men share and the values they still regard even in this modern time.
1. Respectful
Men in Russia have always had a strong respect for women and the elderly. They show concern to them and assist them with whatever they need. Gestures like opening the door or helping get down a bus are seemingly simple acts in Russia but are grand for most Westerners.
While others misconstrue this attitude of Russian men as an act of sexism, they think otherwise. Men's courteousness towards women and the elderly results from their concern and kindness — nothing else. This attitude of Russian guys is easily traceable to the way men in the past treated ladies.
Unlike before, Russian men are more sensitive to women's choices and opinions. They now listen to women's voices. The technological advances or modernity of the world didn't affect their perception of chivalry. 
2. Protective and confident
Russian guys are innately protective because of their sad history. They carried this quality until today because their women counterparts still expect them to be their protectors. 
Russian women also need them to take the lead in the relationship. They want to end up with a confident man who can make them feel safe and make sound decisions for the family.
3. Deep-souled
Russian men like to think about things beyond the grasp of understanding. While Western men like making casual talks to strangers in public, Russian guys don't.Men in Russia do not see the value in casual talk as they prefer to talk about real-life matters. They like to dive into meaningful conversations.
5 Best Ways to Attract a Russian Guy
Now that we have that figured out, let us go ahead and talk about the compelling ways to make a Russian guy fall for you.
1. Learn how to cook
They say the surest way to a man's heart is through his stomach.
The saying is true, at least for Russian guys. Russian men's idea of love is when their partner serves them dinner. While this may hurt any feminist's pride, this is an undeniable truth for most Russians.
Men in the country love a woman who will prepare their favorite food, even when it isn't tasty. However, if this isn't your love language, perhaps a guy in Russia isn't for you.
ALSO, READ How To Secure Your Relationship (Proven Ways)
2. Be feminine
Women from other countries want to do things their way — and there isn't anything wrong with that. But, Russian men prefer to take the lead in a relationship. They like a woman who will trust that they can protect them, in general.
As such, to attract your Russian date, assure them that you need them in your life. Let them know that you feel safe when they are around.
3. Challenge him
Russian guys may like to be the more assertive ones in the relationship, but it doesn't mean they always win. This is often something they look for in a partner — someone who'll spice up the conversation or challenge them now and again.
Men in the country are highly opinionated people, and they would love for a woman to speak their minds. Telling him off when he's aggressive or poking fun at him can also help lower his ego.
4. Laugh at his jokes
Russian men generally love a good laugh. Throwing out funny punchlines at friends at social gatherings is innate for them. It is a typical scene at any party, and for them, it's an excellent way to strengthen any relationship.
So, show your amusement when your Russian date throws a joke. But beware — a Russian guy's humor may be a little dark. They often throw jokes about death.
If you wish your laugh to be more genuine, study your Russian date's culture and history. Often, your date's jokes may also be about Russian movies or political scenarios.
5. Love his family
Anyone that understands Russia knows how much they value family. They are the most important thing for most locals in the country.
As your date, nothing will make a Russian guy appreciate you and your presence if they see you bond with his family. He'll love your effort even more if you respect his family, even when they are hostile towards you — in case they are.
Cherish your interethnic relationship!
To find a loving and courteous man in today's era has become more of a challenge.
Since you already know about Russian men, be sure not to settle for anything less. Look for your modern Ivan Tsarevich and wait patiently in the process. Once you finally find him, cherish him deeply.
ALSO, READ How To Improve Your Relationship? (Top Tips)
How to Make A Man Chase You (13 Strategic Ways)
Sometimes we get attracted to the opposite sex, and we even want to ask them out ourselves because of the level of attraction.Some bold ladies will do that why others won't. You might feel awkward going to approach a guy, but the truth is you can't even control your emotions.
You like a guy so much and you are wondering how you can get this guy to notice you and chase you. Right in this article, I will show you simple but strategic skills on how you can get a guy to chase you without letting yourself down or feeling desperate.
13 Strategic ways to make a guy chase you
1. Be a woman of substance
Men love women of strong will, and of great value. They are attracted to beautiful women but they are glued to independent women that can stand on their own. They can't resist hardworking and intelligent women, this category of women are valuable.
The fact is that men actually go for what will benefit them. They go for women that know what they want that is straightforward with their values. If you want him to chase you become the best version of yourself.
2. Keep your emotions intact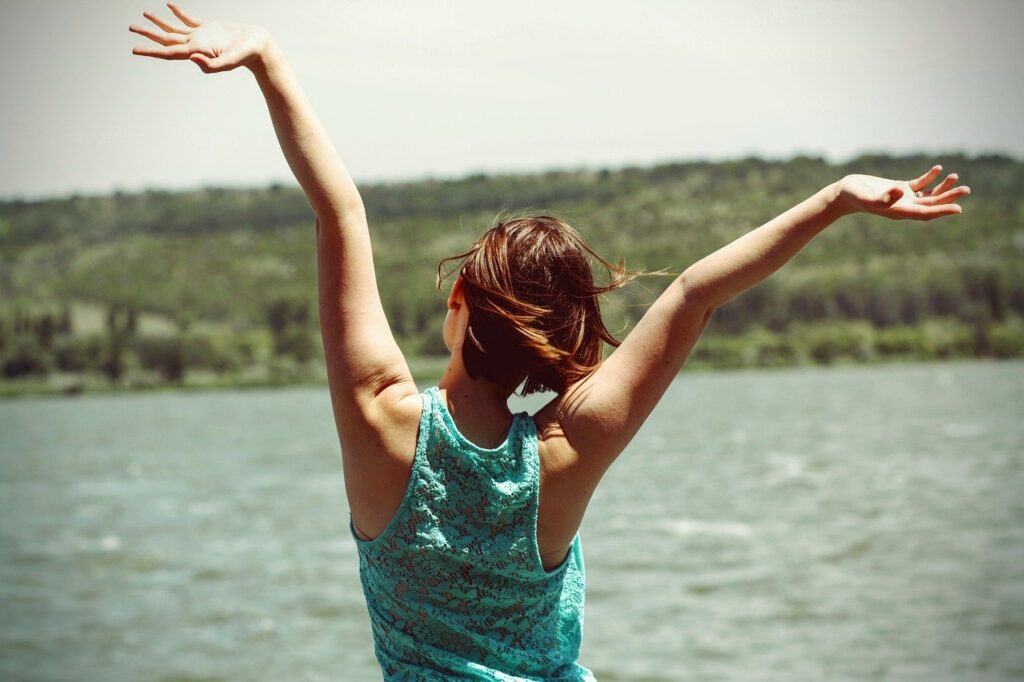 Don't let your emotions overwhelm you. Be in control of your emotions, don't make it too obvious that you love him that much. Men seem to take advantage of what they have when it's too available.
Sometimes, you might feel the urge to give in easily, perhaps, you are getting old and time is not on your side. Just be calm and take your time to study him, it's worth the wait no matter how long it takes.
ALSO, READ How To Get The Love Of Your Life Back Without Stress
3. Stop chasing him
Let him do the chase. Even when you feel so overwhelmed, your emotions might be too high and you feel you want to explode. It's normal but don't push him too hard. Let him do the chasing that way he will value you. Men value what they work hard for, if they get you easily, they will take you for granted.
4. Encourage and boost him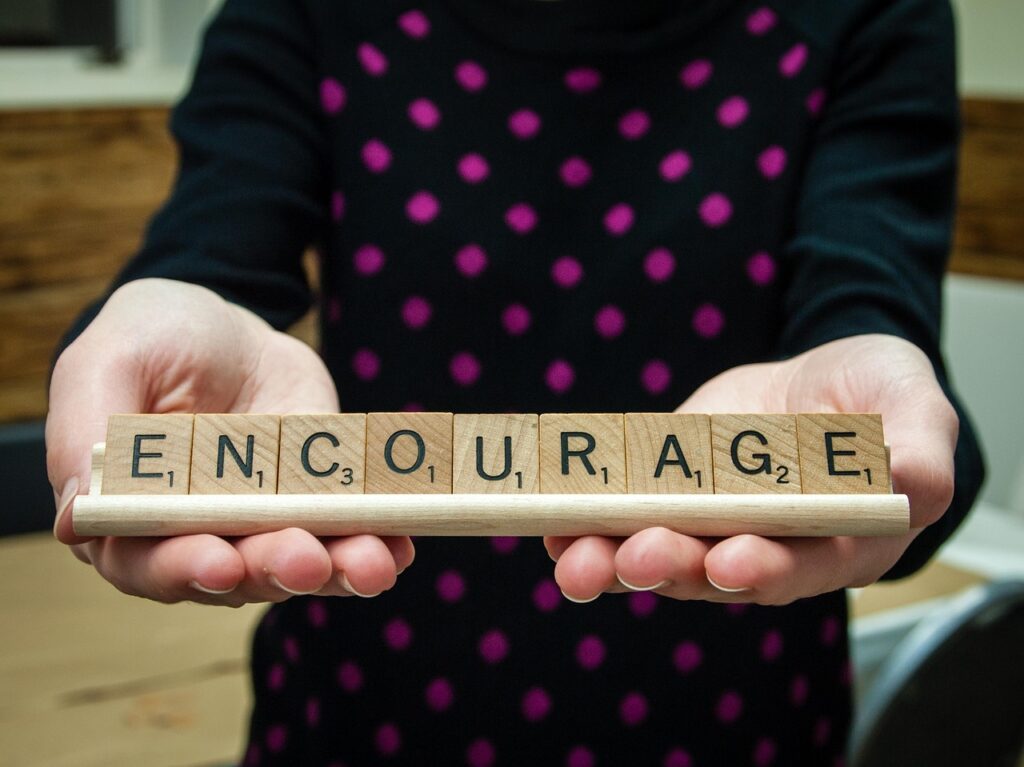 Try to encourage him and boost his confidence. There might be times when he is down or going through some tough moment. Try to encourage him and let him know you will stand by him even in difficult times.
Your actions and care towards him when he's down shows you are not scared of challenges and that you really care and you will always be with him.
5. Give him space
If you want a guy to chase you. Give some space and you will see how he will come running to you. Practice this, it works on men. When you are too available he will distance himself from you. Just be on a low, when you stay away for some time he will begin to miss you. Once this feeling comes, he will definitely come for you. This is a proven strategy to make a guy chase you.
6. Flirt with him
You shouldn't allow him to do the chase alone. Flirt around him too, you could try some romantic body language just to get his attention and make him chase you.
A little flirt won't do any harm, you can flirt with your eyes, texting, or calling. Men also love it when you flirt around them, it shows that you are also interested in him.
7. Don't be scared to walkout
Even if this guy doesn't respond positively, don't be scared to work away. Not every guy you are interested in will be attracted to you.
If he is not into you, don't be so worked out because he didn't respond or force yourself on him. Keep your self-worth and respect, take a walk and look elsewhere.
ALSO, READ Undeniable Signs A Married Man Is Using You
8. Make him feel you care too
Be nice and care for him too. If you really want him to come after you, then showing him little care and attention is a good start. let him know you care about him enough for him to chase you.
He can only take the risk to chase you if he notices your care and concern for him. You can only go for someone that wants you not the other way round.
9. Become a treat to his eyes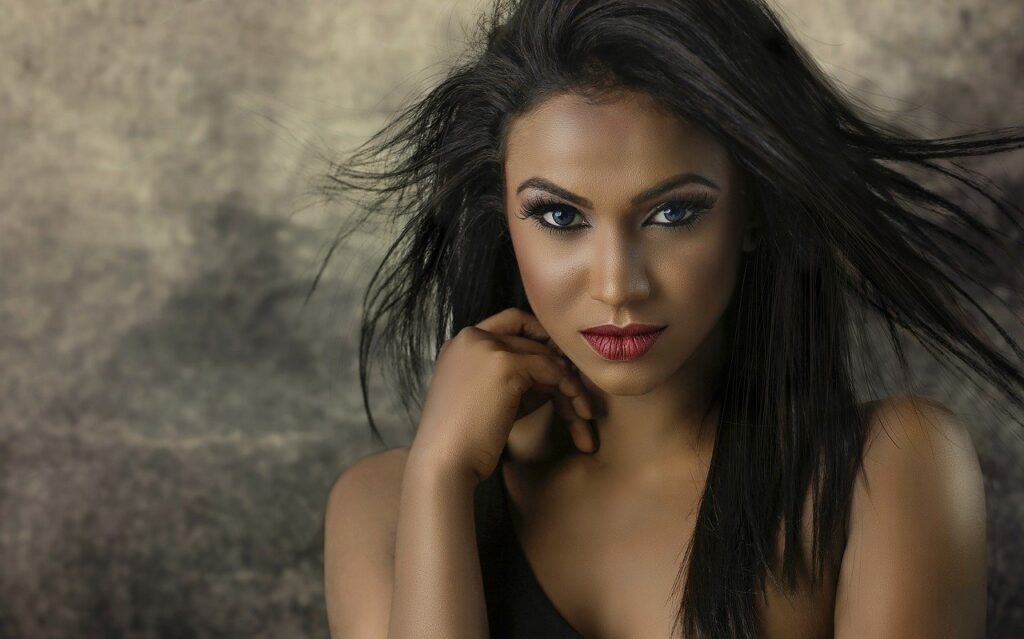 Physical looks also create a good impression. You don't expect him to go for a lady who can't take care of her looks. Take your time to appear beautiful and nice. You must not look stunning, but be clean, classy, and presentable.
If you want him to chase you then you have to put your looks into consideration. This guy would want you to appear beautiful in his eyes and also for others. That way he would be geared to woo you.
10. Seduce him cleverly
Another good skill to apply to make a man chase you is seducing him. This should be done cleverly. You don't want him to look down on you, or see you as a desperate woman. Seduce him like the smart lady that you are. Your seduction will get him on and he will be head-on heels in love with you.
11. Be real
Pretense will ruin your plan. Leaving a fake life just to impress him is actually a waste. What do you think will be his reaction when he finds out. Be real and come out plain. Let him see the real you, that way he will appreciate you.
Leaving a shadow life will only complicate issues when he eventually finds out. So don't be boastful or proud, be free and be yourself.
12. Show confidence to make him chase you
Confidence boost courage. It tells who you are and shows you are not afraid to face what you are confidence is a very good trait every woman should possess. Every guy gets stormed by a woman with confidence, it's like an attractive force that gets them hooked to women.
You are confident doesn't mean you are proud all you are too full of yourself. It spells out your strength, self-esteem, and worth. The moment he storms into that room, he feels your confidence and the strength in you.
13. Stay busy
Don't hang around, waiting for him to come and woo you. Keep yourself busy, get a job, hang out with your friends. let him see the other part of your active life. If he sees you are busy it shows you are useful and you are worth fighting for.
Men hate lazy women, don't fold your hands waiting for a man to chase you and get you busy. Have a life aside relationship, build your career.
Conclusion
Having a man chase you is great but let him be worth your attention. So if you really want him that much apply these strategies and you will get him to chase you without feeling desperate.
ALSO, READ How to Cope With Environmental Stress