Why You're a Booty Call And Not a Girlfriend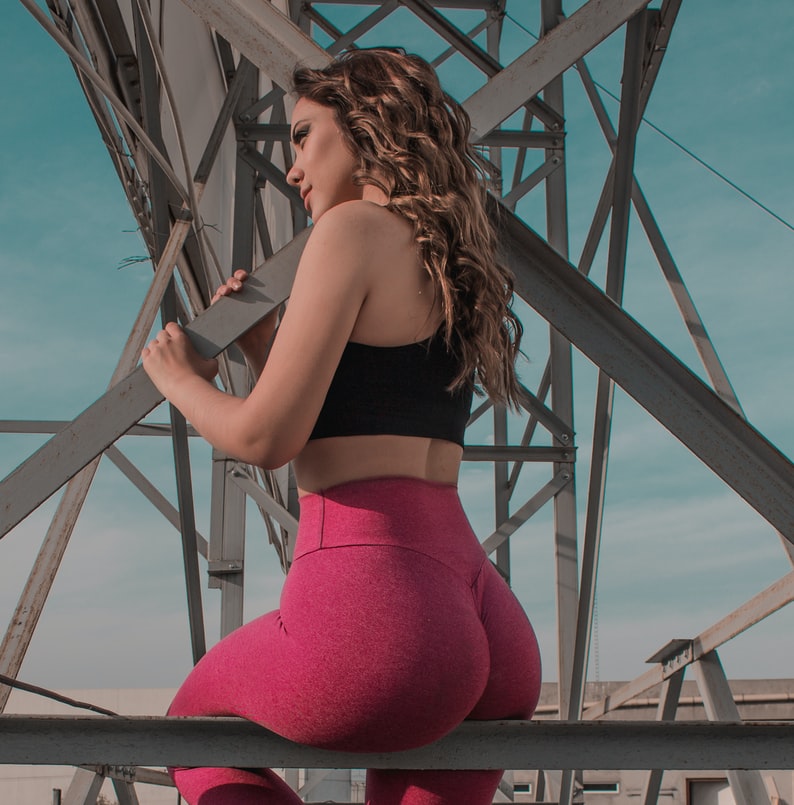 Last Updated on August 4, 2022 by Joshua Isibor
Being a booty call might have its perks but it's definitely one of the hardest zones to break out from (sometimes even harder than the friend zone)
A lot of women complain about being put in the booty call zone even though that's not what they want.
Sadly what they don't know is that some of their actions play an integral part in other people's perspectives of them.
Sometimes it's not only the woman's fault, a woman can do everything possible to make it work out but if a man isn't willing then there's nothing you can do
Here are some reasons why you might be a booty call and not a girlfriend
1) You accepted to be a booty call in the first place for one reason or the other
A lot of women assume that by being a booty call you can make him fall in love with you
It happens but rarely!
The difference between men and women is that men can have sex without attaching feelings but women can't. A lot of men just want to have fun with no strings attached so when you start "catching feelings" it just puts them off.
A man is most likely not going to make you his girlfriend after agreeing to be a booty call for two major reasons
A) He feels even when you become his girlfriend you're going to be someone else's booty call
B) He already got the cookie so what more?
2) He's not ready to commit
A lot of men aren't ready to commit and all they want is a booty call. Situations like this can't be helped, the best decision would be to move on. It might hurt but the truth is you'll never be good enough for someone who isn't ready
3) Giving up the cookie too quickly
This can not be overemphasized, most men love the chase, they love when a woman plays hard to get.
It ignites a certain type of fire in them
It's part of the way they're designed
When a woman gives up the cookie easily, he assumes you're not girlfriend material and will give it up quickly to other guys and as such will  mostly never make you one
4)You're a nymphomaniac
A nymphomaniac is someone whose sexual libido is extremely high.
Most men "would never" want to make a nymphomaniac a girlfriend because they assume she lacks self-control
Every time she isn't there he thinks you're somewhere else doing "it"
Men are too jealous (even though they never admit It) to insert themselves in that type of relationship.
They'd rather have you as a booty call
5) You're a party girl
lots of men love to be friends with party girls, they'll spend money on you, take you to parties and even cheat on their significant other with you
However, these sets of men do not want other men telling them how they saw their woman at a club or a party (almost every night)
One thing they rarely do is make her a girlfriend as they already have it in their minds that you're wild and not girlfriend material
They have this preconceived notion that a girlfriend must be calm and decent and seeing as you're a party girl you're deemed "unfit"
6) You're a rebound:
A rebound girl is a girl you use to get over someone.
Most people have either been rebounds or have had rebounds at one point in time without even knowing it.
Like the saying goes"you have to get under someone  to get over someone else
Well, a lot of girls become rebound booty calls, and when the feeling starts creeping in and they try to change the status quo nothing changes.
This is because all you are to him is a means to forget his ex, he's not going to make you his girlfriend because he isn't even properly healed.
7)You're too available:
When anything is too available it's no longer appreciated.
This is why for producers to increase the price(s) of goods they first make it unavailable, so when it resurfaces with a new price people do not mind.
It's pure logic!
If you're too available to a man, he'll lose every single value placed on you and you suddenly become irrelevant.
A man who thinks you're irrelevant will "never" make you his girlfriend, you'll just be stuck in the booty call zone because…..well you're irrelevant
8) Unproductive
Simply put, having nothing to offer apart from sex.
So there's this girl called Lucia, she does everything her "boyfriend" asks of her, from the regular sex to taking care of him ……
Funny thing is that he keeps saying Lucia isn't my girlfriend she's just a booty call.
When asked why, he said "Lucia has nothing to offer me except sex, this type won't raise my kids, I'm sapiosexual!! I need an intelligent woman who I'll be proud of, not a liability who is only good when she's on her back"
Most men will not want to make a girlfriend out of someone who has absolutely nothing to offer them but sex because even though men act like they love sex a lot it isn't the endgame for a lot of men.
They want something deeper and on a more personal level.
They want a woman that they'll be able to flaunt.
9) Lastly! and this is a major reason, a lot of women have low self-esteem
They feel like they're not good enough and try everything possible to make the man accept them
Unfortunately, this lack of self-esteem drives the men further away
As men love to be with confident women, One thing a lot of people need to understand is, that if it's not working the way you want, the best thing you can do is let it be Don't force things.
If you find yourself in any of the aforementioned the best thing to do is to have a sincere conversation with him and if things don't change.
Walk away with your dignity intact.