6 Changes to Make to Your Bedroom to Improve Sleep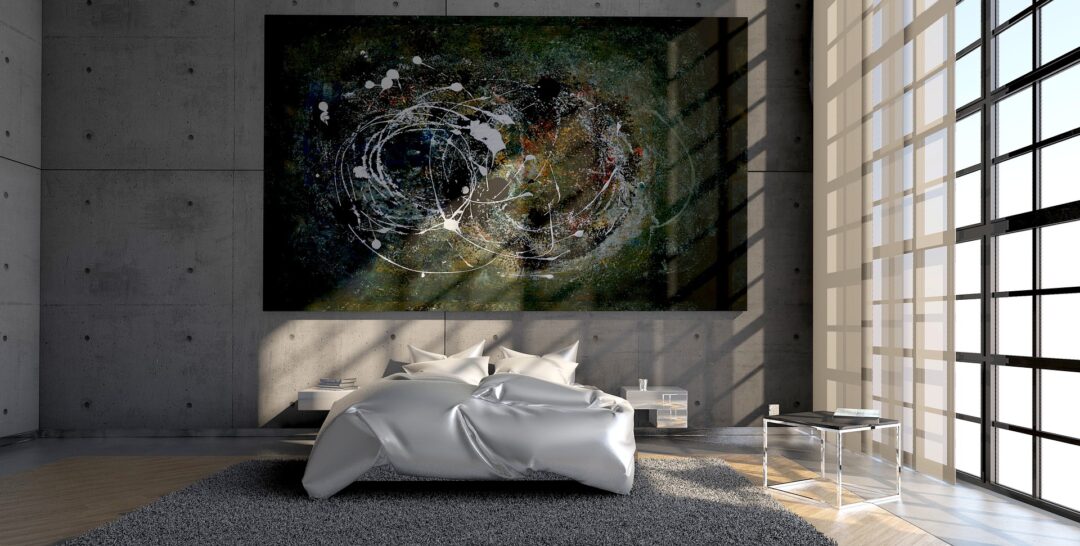 Last Updated on August 23, 2023 by Joshua Isibor
Are you having trouble falling or staying asleep? Perhaps you have night sweats, overheating issues, or other problems while sleeping at night. While many people might put these problems down to stress or insomnia, they might forget the importance of the bedroom itself. 
Many of us may not realize this, but a proper bedroom setting is important for healthy, healing sleep. With quality rest every single night, we can look forward to numerous benefits. Some of these include: 
An overall better mood with less frequent mood swings

Regulated blood pressure levels

Controlled blood sugar levels

A positive sense of well-being

Better skin, hair, nails, etc.
To achieve all this and more, we need a relaxing atmosphere in our bedroom. The visual appearance of the space, the practical layout, the sound, smell, and lighting all work together to create that vibe. Once you cultivate all these elements, you'll get an ideal bedroom for quality sleep. 
Ready to transform your sleep cycle for the better? Try some of the following changes: 
1. Get a Quality Mattress
Some items are worth a splurge, and a quality mattress is one of them. With a good mattress, you can get all the benefits of quality sleep almost immediately. 
If you're hesitating about spending a lot of money on a mattress, consider how much you're going to use it. We spend about a third of our lives in bed, so comfort level should be a top priority. Plus, a quality mattress like the Sealy Posturepedic Mattress at The Mattress Factory is sure to last for several years. When you do the math, this investment can turn out to be quite the bargain. 
What to look for in a mattress
How do you know what kind of mattress to choose? Here are some tips for an informed decision: 
It should be a balance between supportive and comfortable

The mattress should spread your body weight evenly over its surface and relieve the pressure points

The mattress softness and support should be according to your preferred sleep position–back, side, or stomach

It should be supportive enough to maintain spinal alignment

It should be large enough for the bed's occupants

It should be according to the user's age; for instance, plush mattresses are better suited for elderly folks
2. Go for Warm Colors
The color scheme of your bedroom should account for everything in it–the walls, furniture, bedding, and floors. For this particular room, it's essential to choose colors that calm you down the most. Most people will choose soft and warm hues for this purpose, though preferences can vary. 
What if you're renting? 
Most renters can't change the colors of the walls in their rooms. If you're one of them, you may have to compromise on this aspect. However, you can create a relaxing atmosphere by choosing certain colors on a wall hanging, your rug, wall art, and the bedding. 
3. Make the Layout Practical and Attractive
If you stuff a lot of furniture into a large bedroom, it's going to feel cramped. On the other hand, minimalist layouts can make even a tiny bedroom seem spacious. Here's how to make your bedroom feel open, airy, and conducive to good sleep: 
Choose a mattress sit that's just right; it shouldn't stick out over the edge of the bed

Utilize vertical space, under-bed storage, and other options to free up floor space

Focus on organizing to minimize frustration; organize drawers so that it's easy to get ready very quickly

Ensure that the way between the bed and the bedroom door is clear; the same goes for the path between the bed and the bathroom (if there's one attached)

Do away with any tripping hazards along the way, such as a small loose rug or dumbbells
4. Eliminate the Clutter
Visual clutter will give you stress, which is the last thing you want in a bedroom. When the items in a room are disorganized, they create a feeling of having too much work to do. You'll get the feeling that there's something left, some loose ends to tie up. The resulting anxiety will flood your mind and make it harder to fall asleep. 
It's not necessary to completely empty your bedroom to get a good night's sleep. After all, this is your private space. You're allowed to put a personal touch on it. However, here are some tips on reducing clutter in the bedroom to improve your sleep:
Make a habit of reviewing the contents of your bedroom, especially the items that end up on the floor

If you don't need the item in the room, move it somewhere else

If you don't need the item at all, consider selling or donating it

Spend just a couple of minutes clearing away clutter every single day; eventually, you'll see the pile of unwanted items go down

If the items seem too overwhelming to tackle at once, move the pile to another room to deal with later
5. Inculcate a feeling of comfort
When you enter your bedroom, it should feel welcoming and safe. You're already home, but the bedroom should take that comfortable feeling up a notch.
How can we work on developing this feeling? The exact answer to this question can be very personal and unique to each individual. It depends on what gives you comfort and helps to wash that stress away. Some ideas may include the following: 
Displaying trophies you've won at school, in sports, or elsewhere

Having pictures of family, friends, and pets on the wall or the shelves

Hanging posters on your favorite bands or celebrities

Having a few inspirational words on the wall

Displaying cherished items like souvenirs from your travels
You don't have to go to a lot of expense to put a personal touch on anything. As long as the items and decorations give you joy and calm, they're suitable for your bedroom.
6. Invest in Blackout Curtains
To have a healthy sleep, you need to have a pepper circadian rhythm. Eliminating all light in your bedroom can help achieve this aim. Even if you use a nightlight or a bedside lamp, make sure it's not very bright. 
If you have windows in your bedroom, they can let in small trickles of light that disrupt your sleep. To prevent this and maintain your circadian cycle, get some blackout curtains. These will effectively block out all the light from outside, helping you doze off easily. 
Conclusion
One main component of interior design involves customizing how your home looks and feels. When it comes to your bedroom, the aim is to develop a personalized design that also calms you down. With the right environment, you can promote healthy sleep and wake up refreshed each day. 
It might take some time and effort, along with monetary investment. However, it'll be worth it when you get that precious beauty sleep! Try out a few of the less expensive changes first and see the difference!
ALSO, READ Ways to Enhance Your Living Environment for a Better Quality of Life and Lifestyle