Gifts to Buy Literally Any Man In Your Life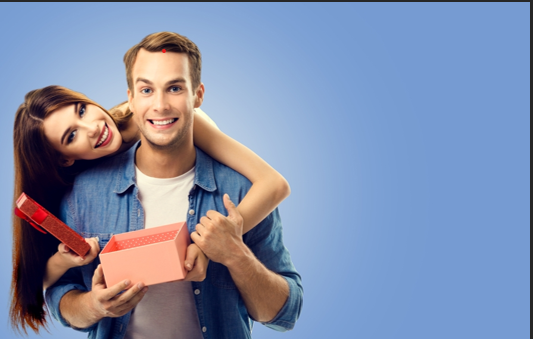 Last Updated on November 21, 2023 by Joshua Isibor
Whether you're searching for the perfect gift for a father, brother, son, or other man in your life, it can be difficult to know what to buy for the guy who has it all. A gift card is so impersonal, and he already has enough sweatshirts, t-shirts, and ties to keep him outfitted until the next decade.
So, what do you do? With a bit of creative thinking on your part and these gift ideas for men, you're well on your way to picking out the gift he'll count as one of his best for years to come.
Gift Ideas For Men
For the Man Who Takes His Beer Seriously
A lot of guys like to enjoy a cold one after work or on the weekend to unwind. But for other guys, the love and appreciation for beer goes deeper. He knows the difference between an IPA and a porter. He knows the ABV (alcohol by volume) of his favorite Belgian-style brew. And he loves trying the latest craft beer from the local microbreweries.
Fortunately, his love for beer provides you with a wide array of beer gifts he'll love.
Let's begin with a simple, yet fun and personal gift – personalized pint glasses. Serve up his favorite ale in a customized pint glass with his name or a favorite beer quote on it. Complement the pint glasses with a personalized growler for a 1-2 punch that's tough to beat.
Combine his love for beer and being a DIY pro with a home brewing kit, complete with everything he needs to brew the perfect batch. On this side of the pond, we like our beer ice cold, so what better gift to give a beer lover than a heavy-duty cooler that will keep it cold while he's enjoying a day on the boat.
Help keep his beer nice and cold with a rapid beverage chiller, which can turn a warm beer can into the perfect temperature in no time. Pair it with chilling coasters, and you'll guarantee it stays cold until the last sip.
Other beer gifts for men include:
Engraved bottle opener
Personalized wooden keg sign
Beer-themed wall art for his man cave
Shower drink holder
For the Man Who's a Pro in the Kitchen
Is he happy watching the latest cooking show on TV? Does he enjoy using his personal recipe to create the perfect pasta sauce for dinner? It sounds like he's a foodie who loves to cook and wow his family and friends with mouthwatering dishes.
For the guy who's a pro in the kitchen, one of these kitchen gadgets will have him smiling and you looking forward to what's for dinner.
If he's tired of the same old pizza choices in town, a pizza oven allows him to get creative and master the art of pizza making.
Every cook, from the Michelin-starred chef to the man in your life needs a high-quality chef's knife that he can use to slice, dice, filet, chop, and mince his way to fine dining. A great cook also needs a cast-iron skillet. This versatile cooking utensil will be his go-to for cooking steak, chicken, and a host of other savory dishes.
Other kitchen, cooking, and grilling gifts for men include:
Electric mixer
Personalized cutting board
Electric knife for carving
Dutch oven
French press coffee maker
Immersion blender
For the Man Who Uses Your Body-Care Products
Tired of him 'stealing' all your good hair and body care products? Hey, you can't blame him. He loves to look and feel good, and why not?
Consider a daily skin moisturizer kit to help keep his skin feeling clean and wrinkle-free. Pair it with a face wash for an all-in-one gift.
Is he getting a bit thin on top? That's OK, it happens to the best of us. But it may be time to ditch the trip to the barbershop and invest in a quality haircut kit, complete with a trimmer and guards to keep his coif neat and tidy. The best part of all? Haircuts anytime he needs it at no extra cost. And don't forget his beard. Keep it tidy, as well, with a kit that includes clippers, beard shampoo and oil, beard balm, and scissors.
Other body-care gifts include:
Electric toothbrush
Quality face wash
For the Man Who Takes His Cocktails Seriously
From decanters and cocktail glasses to ice cube molds and beyond, the perfect cocktail does exist, and you can ensure he has no trouble trying to create it. A home bar cart, complete with a bar tool set, is an impressive gift and adds a touch of class to any home study or office.
For a true showstopper, consider gifting a smoking gun used to add a hint of smoke to your favorite cocktail. Perfect with an Old Fashioned or mezcal drink, watching the smoke surround the glass is sure to amaze his guests.
Other cocktail gifts for men include:
Fancy ice cube molds
Cocktail and drink guidebook
Decanter
Lemon/lime squeezer
For the Man Who is Obsessed with Sports
If he knows his favorite players' stats and never misses a game on TV, then you have a sports junkie on your gift list. Whether he enjoys getting in on the action or would rather follow along at home, there is an array of gift ideas to choose from.
Games like foosball, ping pong, billiards, and darts can make a fantastic addition to any man cave or garage. Or customize his favorite team's jersey with his name on the back and his old high school number. He can proudly wear it to the game or from the comfort of his living room while watching the big game.
And if he's a fitness junkie who enjoys time with the guys playing basketball, hiking, biking, or playing pickleball, a massage gun will help his aching muscles after a competitive day out.
Other sports gifts for men include:
Insulated water bottles
Replica of his favorite stadium
Wall décor such as a print of his team's championship seasons
Tickets to see the action up close and in person
For the Man Who's Always Traveling
Whether he's traveling for work or pleasure, he's a man on the go, not afraid to hop on a flight to the next exciting destination. Perhaps it's only for the weekend, which makes the weekend bag the perfect gift for him. Traveling can be harsh on the body, especially when done often or over long distances. Aches and pains are inevitable, but he'll thank you immensely when you give him a gift to make him more comfortable, such as a quality neck pillow or massager.
Combine his love for both traveling and photography with an old-school-style digital camera that he can use to snap pics of his adventures. Or ensure he has an enjoyable, pleasant flight with a pair of earbuds so he can listen to his favorite podcast or just enjoy a bit of silence in a noisy world.
ALSO, READ How to Get Money From a Stingy Boyfriend Without Stress