Happy Friendship Day Quotes, Messages, To Share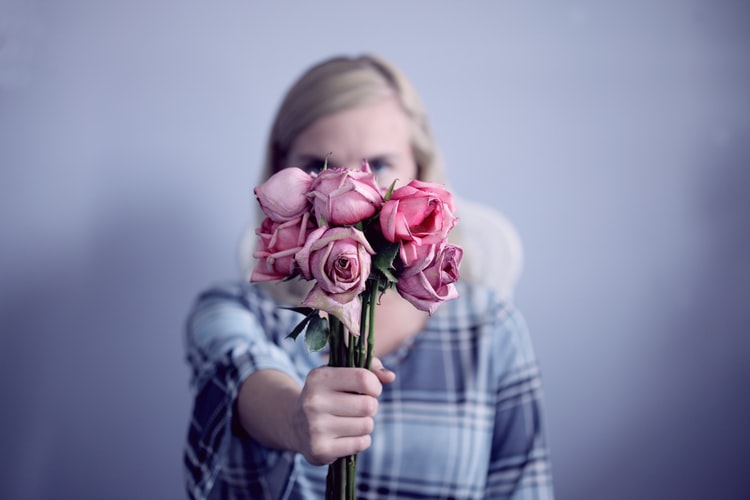 Last Updated on December 7, 2023 by Joshua Isibor
Friendship Day is a special day where we celebrate friends who are special and dear to us. It is a day when we recognize those who have been caring, loving, and also there during difficult times.  Friendship day It is celebrated worldwide but in the united state (USA) and Canada, it is recognized on the 30th of July.  Although different countries may choose to do on a different day
It is a very special is a day to make them feel good and recognized in your heart. apart from sending them quotes or text, you can as well get them a gift too.
Thank you for being a light and adding wonderful colors to my life. Love you best friend.
Dear friend, thanks for tolerating my weaknesses and craziness, you've brought me peace and joy in being myself.
Your advice and encouragement have pushed me to accomplish so much in life and I'm most grateful to you. Thanks, my friend.
You've offered me a shoulder to cry and laugh on both in my critical and happiest moments. I treasure you, my dear friend.
You have been with me through thick and thin, you've even supported me in my most stupid decisions. Thanks for constantly being by my side.
I don't know how to appreciate you enough, I can never be able to count or say all the things you have done for me. This heart of mine will forever be grateful to you.
8. Your presence in my life means the whole world to me. You left many important activities to attend to me. My love for you my friend has no limit.
Even in an argument you've never pushed me away from you. I might have hurt you so many times but it didn't stop you from drawing more closer to me. Thanks so very much bestie.
You stood by me when everyone left me down, broken and hopeless. You helped picked up those broken pieces of my life and mended them back together. Love you bestie.
Your faith and hope in me have been the force that propelled me for greatness, pushing me in the face of challenges. This mouth of mine is not enough to say how thankful I am to have you.
12. Your strength has been my strength driving me to accomplish more out of life.
You trusted me when no one else did. You're the best dearest friend.
In my most critical period, everyone could see the pain in my heart but were unmoved. But only you could feel the pain in my heart. Thanks for being my friend.
I can't remember how our friendship started and I know it will never end. We are best friends forever.
You've been a support in my times of need. And have been with me all through my rise and fall. I appreciate you for that.
You understand me in a way no one has. You're a blessing from above. Thanks, dear friend.
I've had lots of friends but your true friendship with me has given me a beautiful life.
19. You loved and still love me for who I am and I love you so much my best friend.
You're like a diamond that's precious and rare. Your importance in my life is rare but captivating in so doing you captivated my heart with your love and care.
21. Dear bestie you're like a star. Though we are distance apart and we don't always see each other but you've always been in my heart and I know you're always there.
I saw the best in me the moment you stepped into my life. Your magic hands changed things in my life for the better.
Dear best friend, you are the one who always brings out the best in me.
I'm proud to have met you at that particular point in my life when things were upside down. It was a great opportunity life offered me to meet someone special like you. I value you, my friend.
25.Thank you for beautifying my life with your love my friend. I love you to the moon.
Life can be difficult but with you, it has been easy. Hugs and kisses dear friend.
My insecurities haven't been able to pry into my life again because you have taken its place as a comforter, true friend, and much more. Love you bestie.
I could not have asked for a better friend. Your presence alone in my life is all I can ever ask for. Love you.
Your worth in my life has no limit because my worth to you has been unspeakable.
30. I'm the sun, you're the rain, I'm the moon you're the stars, I'm the tree you're the fruit our importance to each other cannot be vouched for. I love you, dearest friend.
31. My dearest friend, you are like a second family to me and even closer than a brother. I appreciate your friendship and support.
Quotes on friendship
🥰 The most heartbreaking aspect of betrayal is that it never comes from your enemies.
🥰 We've parted ways, and I know it's for the best, but I sometimes wonder if I'll ever have a friend like you again.
🥰 An idiot who can make you laugh in his presence will almost certainly make you cry in his absence. Because those cretins are our true friends…!!
🥰 Promise me you won't forget our laughs, jokes, smiles, conversations, plans, tears, memories, experiences, and friendship.
🥰 A best friend can tell you things about yourself that you don't want to hear.
🥰 Friendship does not depend on who you've known the longest. It's about who came into your life and said, "I'm here for you," and then proved it.
🥰 A true friend is a person who walks with you when everyone else walks away.
🥰 Best friends are people who love you even when you don't love yourself.
🥰 Anyone can make you smile or cry, but it takes someone special to make you smile when your eyes are already filled with tears.
🥰 A best friend is someone who knows you better than you know yourself.
🥰 Best friends are people who make your problems their own so you don't have to deal with them alone.
🥰 True friendship isn't defined by being inseparable; it's defined by being separated and nothing changes.
🥰 We occasionally require the presence of another person. Not to fix anything, but simply to make us feel cared for and supported.
ALSO, READ I AM SORRY MESSAGES FOR YOUR PARTNER,
400+ Motivational Quotes about success and Life by Reno Omokri
Originally posted 2020-09-02 11:55:35.