Tips For Rekindling The Flame In The Bedroom After Having A Baby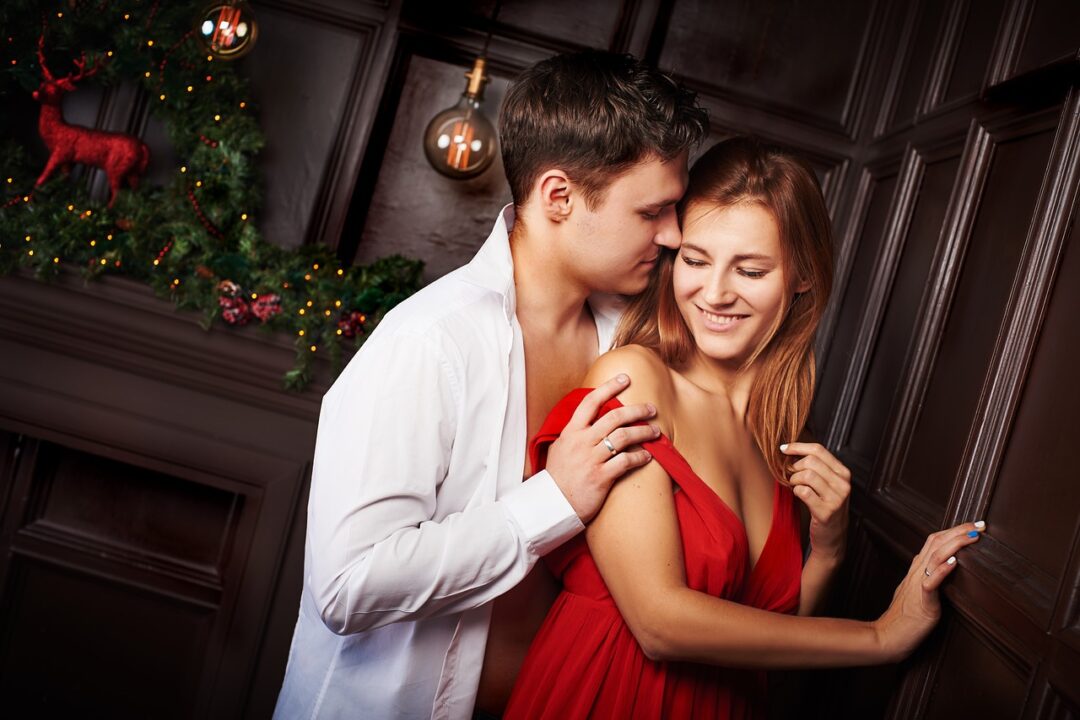 Last Updated on May 6, 2022 by Joshua Isibor
As wonderful as it is creating life together, having children can be a real downer when it comes to the bedroom. Your bed is no longer a safe haven and is subject to potential invasion at any point throughout the night. The lack of sleep can lead to grumpiness and feelings of resentment toward one another. And when you've spent all day clearing up sick and changing nappies, it doesn't exactly make you feel raring to go – not to mention the effects that childbirth can have on a woman's body – and indeed her self-esteem.
However, it's not all doom and gloom! With a little effort and communication, it is entirely possible to rekindle that flame in the bedroom and maintain a healthy sexual relationship in spite of the screaming baby you both so dearly adore.
1. Arrange date nights
It's much easier said than done, but make an effort to arrange date nights as often as possible. You must make time for one another! Yes, some people are blessed with parents who live locally and are happy to babysit. Just as others have friends with experience who would be delighted to take the little ones off your hands. However, even if you are unable to find a babysitter, you must arrange date nights. Have a candle-lit dinner at home and pray that your baby stays asleep!
2.Go on trips without the kids
Aim to go on a vacation without the children at least once a year, even if it's only a weekend break. Taking some time to explore the world and make new memories together without having to worry about whether or not the destination is child-friendly is a great way to rekindle that flame and simply enjoy one another absent any stress.
3. Prioritise the physical
You should always prioritize the physical aspect of your relationship. Yes, you must foster your emotional bond and do whatever you can to maintain it, but if you are already madly in love enough to create a new life together, then that bond is likely already very strong. If you neglect the physical aspects of your relationship, however, the emotional bond can suffer for it as well. So, hold hands, cuddle, have a sneaky snog when nobody is watching, and go above and beyond to rebuild that connection.
4. Take advantage of every opportunity
Having some form of a sex life after a baby is all about taking advantage of every opportunity. Sex doesn't have to be about having full-blown sessions. Why not sneak in a quickie while your baby is having a nap? The trick is to use every moment of peace for a little sexual relief. Even if it's mutual masturbation, it can work wonders for rekindling that physical connection.
5. Introduce sex toys
Sex toys are amazing for bringing couples back together. Get a sex toy online and try to keep your hands off your partner! If you aren't quite feeling confident enough in your body to start having sex just yet, then explore your body with a sex toy and start reconnecting with yourself. That will help you feel more confident in sharing your body with your partner once more.
6.Try a Fun Bedroom Game
Spicy card games are becoming more popular among couples, and they are a great way to renew the spark after having a baby. These games will provide you with new ideas, and a safe space to try them out. Just take an evening off, unpack the game and let the fun start!