5 Famous Conservative Stars of Sport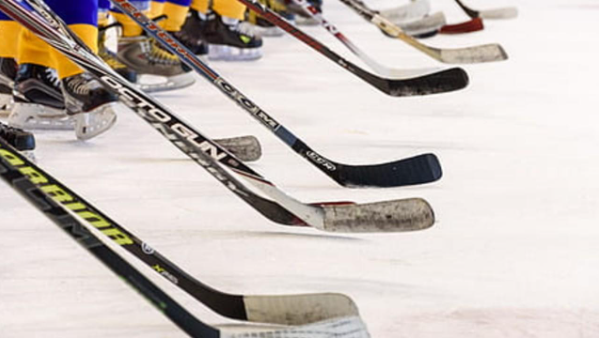 Last Updated on March 14, 2023 by Joshua Isibor
There's an old saying that sport and politics don't mix. Athletes and teams should keep their political views out of the public eye and concentrate on competing. It's a fair call and works well in theory, but Americans know nothing could be further from the truth. Sports in the US has become a political tool over the last few years, and, unfortunately, it's showing no signs of changing or slowing down.
Political speeches from sportsmen and women are only allowed when the points raised fit an agenda. This might be one pushed by a newspaper editor or TV station. It's also permitted when sports stars are making political statements about their support for Black Lives Matter and the rights of LGBT.
Despite there being no room in sports for politics, we regularly see players taking a knee before each major soccer game and players of all sports wearing rainbow laces, bands, and other clothing items. You can bet on these same names to win a tennis Grand Slam, NFL game, or 100m sprint at online betting apps in Florida. 
They also appear in advertisements and promotions and give public speeches. So, they aren't people who can be easily ignored, and some political parties are exploiting this platform to spread their message.
Working an agenda
Over the last 12 months, we've seen professional sports suffer the uncomfortable issue of allowing transgender women to compete in female sports. Yes, that's males who identify as female competing to win gold medals and other titles in a sport that's reserved for women. 
This includes track and field, soccer, and swimming. The outcry from female sports stars doesn't appear to have changed anything as the left pushed ahead with this ludicrous idea. Concerns have been raised, including safety, privacy, and sporting integrity. As one athlete famously said, even a 1% natural advantage of a female athlete born a male over the rest of the field is too much.
Politics in sports and athletes using their fame to push an agenda is all well and good if it applies to everyone. But we see many more conservative boxers, basketball players, and Nascar drivers shut down, blocked, or ridiculed for their beliefs, views, and political allegiances. 
This is being reported in some quarters as something new and a blow for the sports industry. But, as shown below, some have always tried to use sports to drive their ideas on the population. Doesn't anyone ever fight back? Where are all the conservative sports stars? Well, you will hear less from them. Wonder why. 
Below you'll find five conservative sports stars who have never tried to hide where their political allegiances lie.
Tim Thomas
Here's a man who isn't afraid to stand up for his views and way of life. The famous NHL goalie was loved on and off the ice during his career and declined an invitation to the White House, where he would've met and been congratulated by then-president Barrack Obama. That came after the Boston Bruins won the Stanley Cup.
Curt Schilling
Remember Curt Shilling of Boston Red Sox fame? The Alaska-born 56-year-old won multiple awards during his playing days, including the Babe Ruth Award in 2001, and he was often vocal regarding his political stance. You'll find Curt commentating for the conservative channel BlazeTV.
Mike Krzyzewski
Coach K is a figure known and loved by conservatives across the land. The former army basketball player and coach also sat in the hot seat at the Duke Blue Devils from 1980 and is a republican fundraiser. 
Tim Tebow
The Denver Broncos quarterback was a force to be reckoned with at the peak of his footballing powers, and he wasn't a man who hid from the big issues. He is open and upfront with his Christian conservatism and beliefs, which means he's not everyone's cup of tea. But Tim never let that alter his views.
Nolan Ryan
The kind of old-school republican we wanted to mention in this article. Judging by his autobiography, he wasn't as ardent as he was portrayed in some quarters and seemed to shift slightly in his old age. Nolan was mentioned as a potential political candidate in state and federal elections during the 1990s, but it didn't amount to much.