Benefits of Organic Baby Clothes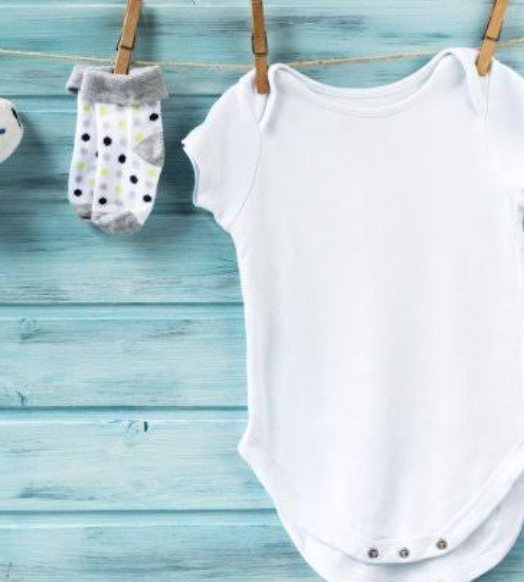 Last Updated on November 22, 2022 by Joshua Isibor
Benefits of Organic Baby Clothes
There are many reasons to choose organic cotton for your baby's clothing. For one, it is a sustainable material free of harmful chemicals. Furthermore, cotton is both breathable and durable. This is a significant advantage for your little one's skin and body.
Organic cotton is more durable than conventional cotton
When you choose organic cotton for your baby's clothing, you can expect the clothes to last for many months. This material is not only softer than conventional cotton, but it is also more durable. Organic cotton is also more environmentally friendly. It is safe for your baby's skin because it is grown without harmful chemicals. Organic cotton baby clothes are also high-quality, making them a good choice for you and your child. One of the most significant benefits of using organic cotton for your baby's clothes is preventing rashes. It also prevents your baby from overheating as it is designed to wick away moisture and allow cool air to circulate. This helps keep your baby comfortable and relaxed in hot weather and warm in colder months.
It is grown naturally and sustainably
Organic cotton is grown without synthetic agricultural chemicals and is more environmentally beneficial. It is grown naturally without using irrigated water and uses non-GMO seeds. Organic cotton is also grown without pesticides and herbicides. The process also benefits the soil because it is less likely to cause a carbon pit. This method also helps preserve biodiversity and avoids the use of toxic chemicals. It also reduces nitrogen emissions into the atmosphere, which is harmful to the environment. It also creates healthy soil that is better able to resist drought conditions.
It is free from harmful chemicals
If you're concerned about your child's health, choosing organic baby clothes is a good idea. The chemicals used to manufacture non-organic clothing are known to be dangerous to your child. This is why you should consider using organic cotton when possible. Non-organic cotton is produced with copious amounts of pesticides, many of which are known to be carcinogenic. Additionally, many clothing options contain AZO dyes, which include aromatic amines linked to cancer. Many clothing options also contain perfluorinated chemicals, often used to make fabric water and wrinkle-resistant. These chemicals have been linked to kidney disease and cancer. To purchase non-toxic organic baby clothes, you should look for the GOTS certification. This certification ensures that the dyes and finishes used in manufacturing are not harmful. You can find this certification on clothing products by looking for the GOTS logo. In addition, you should look for accreditation from Oeko-Tex.
It is breathable and skin-friendly
Organic baby clothes are breathable and skin-friendly and an excellent option for your baby. Many baby apparel companies offer certified organic clothing for your little one. You can also opt for pre-loved pieces that can save you money. These brands also donate a percentage of their sales to environmental charities. Organic baby clothes are made from natural materials like organic cotton. Organic cotton is breathable and does not irritate the skin. It also reduces common baby skin problems such as red rashes, eczema, and allergies.
It is durable and absorbent
The popularity of organic baby clothes has expanded over the past few years as a fashion choice for parents. These clothes are incredibly durable and absorbent but also hypoallergenic and free from chemicals and dyes. There are various clothing items for the day and night, as well as for bathtime. The best baby clothes are made of natural materials like cotton. Organic cotton is durable and does not require too much care, so your child will enjoy wearing them for many years. Plus, they're breathable and absorbent, so that they can be washed many times.
It is softer
Organic baby clothes are softer on your baby's skin than cotton or polyester. You'll also feel better knowing they're made with natural materials, such as cotton, which is naturally antibacterial and wrinkle-resistant. You'll also be happy to know that GOTS-certified cotton is used in their manufacturing process. A great place to buy organic clothing is the organic section of stores. You'll find clothing made of bamboo, organic cotton, or biodynamic cotton. Many of these are made by small, ethical companies that pay fair wages to the workers and support communities in need. Some brands also have clothing for babies in multipacks or bundles that you can purchase and give to a family in need.
---
Also, Read How To Relieve Stress And Anxiety?