6 Dating Stages of Online Dating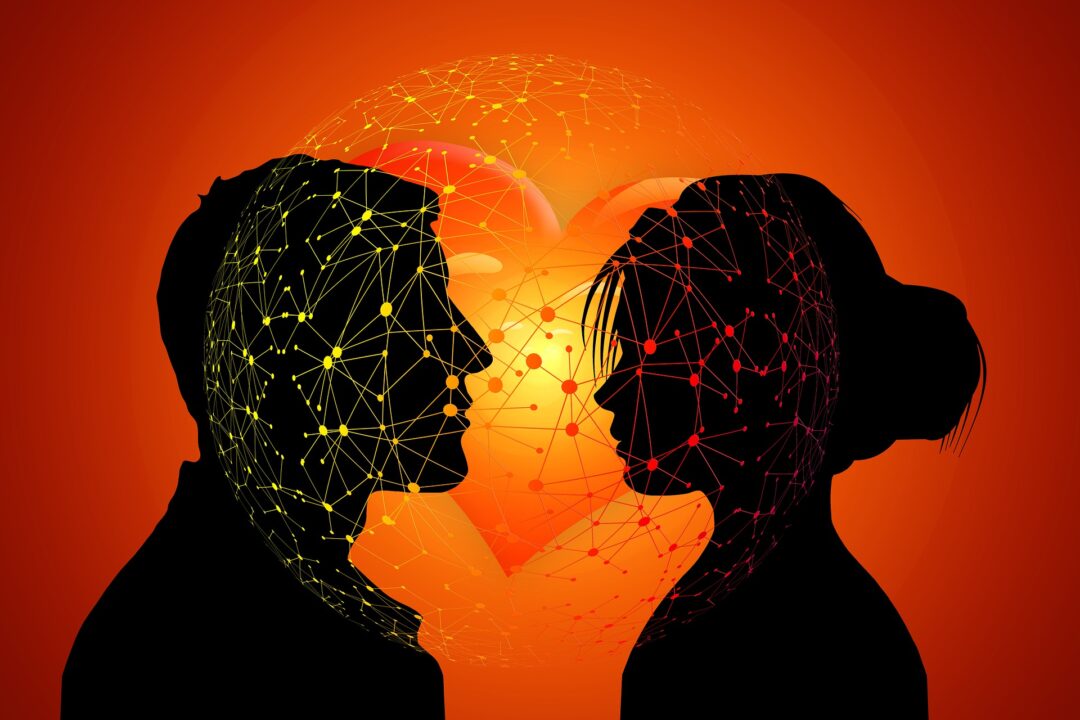 Last Updated on April 1, 2022 by Joshua Isibor
The evolving tech industry has changed the world and the way to live in and enjoy it. Dating has also changed, and people are inclined towards online dating. But one thing that has never changed is love and the stages of dating. It doesn't matter whether it is the 1950s or 2021 or you are experiencing American dating or Asian dating; the only persistent thing is stages of dating and love. Online dating has influenced people's lives in different ways. For example, according to Pew Research, 22% of Americans felt that they had a positive experience at dating websites, while 28% voted against online dating, saying this experience was primarily negative. However, 50% of Americans believed that they had neither positive nor negative experiences. But, sweat not if you are going for online dating because after knowing the 6 stages of dating, you would be able to react positively at all on these stages to have a good love life and a pleasant dating experience.
6 Stages of Dating that you should be aware of
1.   The initial desirability and magnetism
The initial desirability exists when you see a person, whether online or offline. This is the very first stage at which you find yourself attracted to a person. This magnetism will compel you to talk and be close to that person. So, you will be superb excited at this stage, but don't rush and say something stupid. Be an exciting conversation starter and build a relationship by knowing them.
2. Accepting realities of the dating partner
The second stage starts when you are with the person and encounter some strange habits in them. You probably won't like those habits, but 'the magnetism' will encourage you to accept them as they are. On the other hand, the human ego will urge you to change them; however, we recommend you don't change a person you love; in fact, accept them as they are because love and dating are all about acceptance.
Most of the time, relationships end at this stage, and people think that the other person is not comparable and right for them. BUT one thing to remember is that if you pass this stage, be ready many good things and incidents are waiting for you in the future.
3. Inquisitive interest
This stage is far more complicated than the second stage, as, in this stage, you will find yourself curious and inquisitively interested in your dating person and try to reform and change yourself. At this stage, your partner plays a prominent role, and they should make you realize that they love you because of who you are and not what you can be.
4. Strengthening the relationship by becoming couples
This stage is the beginning of a beautiful eternal relationship. You will announce your relationship to your networks. The announcement would strengthen your relationship and make you feel like the happiest people ever.
5. Emotional growth
Emotional growth reaches its peak at this stage as you feel the love for your partner in your heart. At this stage, the intimacy goes beyond physical relationship, and even cuddling would bring you the comfort of heaven.
6. Engaging for a beautiful beginning.'
The last stage is actually a beginning. A beginning of beautiful engagement and marriage. This is the fruit for which you suffered challenges and hardships of the second and third stages. This is the climax of the relationships where people figure out what is best for them, and they decide whether to be engaged/married for the rest of their lives or get divorced. Whatever the decisions couples make at this stage, it is pretty clear that they have a great understanding and this dating experience was a nice one for them.
ALSO, READ Top 10+ Best Dating sites and Apps for you