How to Celebrate Your First Mother's Day as a Parent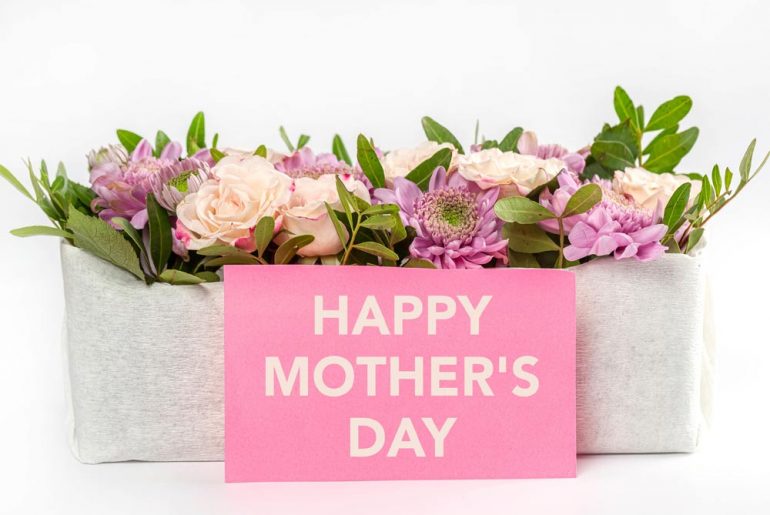 Last Updated on August 21, 2022 by Joshua Isibor
Your very first Mother's Day as a mom is a day you won't likely forget. You'll want to make it special and cherish each moment forever. Of course, you'll want to honour your own Mom too, but for the first time, this day is about you.
If you want to plan something exciting, there are so many things to do for Mother's Day, for a load of fun, but let's start with the basic, simple things that will make this day memorable and sweet.
Take Lots of Photos
A picture says a thousand words, and you'll want to look back on your first Mother's Day for years to come. Make these memories tangible by taking loads of pictures. This is so easy nowadays with our smartphones always on hand – you can snap pics from the moment you open your eyes and save them for years.
Some families even like to book family photo shoots on special days like Mother's Day, which might be a great idea if you want to document the day in a special way.
Start Slow 
Waking up on Mother's Day as a mom for the first time will be a special feeling you'll want to savour, so don't rush it! Wake up slow and spend some time in bed with your baby and your husband, cuddling and giving each other attention.
You might even pick out a special soft toy for the baby as a gift, to cuddle together in the morning. Hopefully, your partner will whip you up a delicious breakfast or take you and your baby out for a treat to enjoy, but if not then be sure to make your favourite!
Make Something Special
There's no such thing as a bad time for crafts. Making something special to keep forever on your first Mother's Day is a great idea for creative, crafty Moms and bubs. You could make something together like an artwork that you can keep as a memory.
On the other hand, you might like to have something made for you, like a piece of jewellery to celebrate motherhood. You might even have something special made for you and your little one, such as a customised onesie and a matching T-shirt for yourself (you can totally include Dad too, if he's jealous).
Make Gift Requests
Some of us are lucky enough to have smart partners who give great gifts. If you're one of the unlucky ones and you don't trust your husband with gift-giving, you might be concerned he'll buy you a scented candle and call it a day.
Save him the stress by putting in a Mother's Day gift request. This will make it easier on him and you'll know that what you're receiving for Mother's Day is exactly what you want. If you're not sure what you want, look for gift ideas online for a little inspiration before you make your request. Of course, it's the thought that counts, and if you're not worried about a gift then rather just enjoy the day with your family.
ALSO, READ Happy Birthday, Mom! Wishes for the Best Mother in the World