How To Get a Boyfriend Fast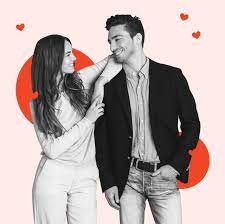 Last Updated on July 29, 2022 by Joshua Isibor
People have so many reasons for wanting to have a boyfriend quickly or not. He is not going to be handed over to you on a platter of gold, you will need to be confident and create opportunities for yourself.
Desperation will only make you less attractive to a man. You have to be patient so as to avoid settling for anything less.
Here are tips you will need to get a boyfriend; to get that man who will be everything you've ever wanted:
1.Show Some Confidence
Let there be something self assuring about you. Make your confidence to be seen and felt even if you feel desperate and lonely deep inside.
We can never be really sure of what men want but they love a woman who is certain and believes in herself. A woman who can take care of herself and won't always have to rely on them.
Some of the ways you can help boost your confidence is by;
– Looking at your reflection in the mirror and then appraise yourself. Tell yourself you are beautiful while putting on a smile. You can also practice on how to talk to a guy you like while at it.
– Even if you're just stepping out quickly, put on clothes that will make you feel amazing.
2.Find Out Your Dating Priorities
Have you thought about this question- Why do I want a boyfriend?. Do not commit yourself to a relationship because you're lonely or because you need sexual satisfaction. Believe me when I tell you that rushing in will only make you rush out, probably leave with some regrets.
Get into a relationship because you are ready and are sure there is enough love to give. Those qualities that interest you in a guy, put them down!
3.Be Outgoing
You need to put yourself out there if you want a boyfriend. He is not going to come into your home and be your knight in shining armor. Go out and socialize, make friends, attend parties (reasonable) and mix and mingle wherever you are.
Just have it in mind that you could meet a fantastic guy anywhere. Smile at him, smile anytime you see an attractive man.
ALSO, READ 8 Sure Relationship Goals you should Pursue
4.Sex Can Wait
Scientifically proven, women are more emotional than men. You wouldn't want a situation where you have to find out that he is not the kind of man you want for a boyfriend or vice versa, after both might have jumped between the sheets.
First few dates with a guy will determine if you want him as a boyfriend. This is the period when you both will find out if there is enough chemistry to take things to a whole new dimension. If he is pushing intimacy with you, let him know of your plans to wait and until you know each other better. Don't come off as cheap.
5.Through Electronic Media.
In this 21st century anything can be done online, as long as you have a smart phone and registered on different social media platforms and dating sites
Use Facebook to connect to both old and new friends. Follow people on Instagram and Twitter. Reply messages and use technology to your advantage.
6.Be a Conversation Starter.
A guy shouldn't always be the first to make a move, you can do so if you push fear away from you. Approach him, see where it goes by making small talks.
You can plan a date once you two have connected without waiting for him. You can also try to find something that you have in common to help you connect more with him.
7.Adventures.
Trying new things wouldn't hurt, instead it is a great way to connect. In order to get a boyfriend, you will have to get out of your comfort zone by looking for fun activities that neither of you have ever tried before.
You could go to a karaoke or try learning a new sport that you might both like.
8.You Could Try Flirting.
Flirting can be a good way to let a guy know that you like him. Practice you flirting skill so you will be ready when you meet someone.
9.Don't Judge Quickly.
Like the popular saying goes, "Don't judge a book by its cover". A lot of ladies make the mistake of not giving a guy a chance. This could be as a result of the kind of pictures he uploads on social media or how he chats. On the contrary, most people have got the tendency of not being photogenic or are good conversationalist physically. So, you might miss out on some great guys if you're judging them by that.
Even if you both don't hit off and he doesn't become your boyfriend, you could be just friends. As a male friend, he can give you a whole new perspective on dating than any of your girlfriend could.
10.Try To Use Body Language.
To open way for conversation and flirting, physical signs can be used to let him know you are interested. You could try leaning closer or touching his hand gently when you react to something funny he has said.
Don't stand with your arms crossed for it will signify that you have no interest in him.
Conclusion
Remember to not date someone you don't like so as to leave single life. Wait for the right person to come along and be patient.
Don't get intimidated by other people show of their partners. Some of your friends might be married but still envy you. Not everything is as it seems, it might be a mask put up to hide pains.
Be confident! Live in the moment! Be patient! And may love meet you!
ALSO, READ 9 Clear Signs You Are In A Fake Relationship