How To Tell Your Partner To Lose Weight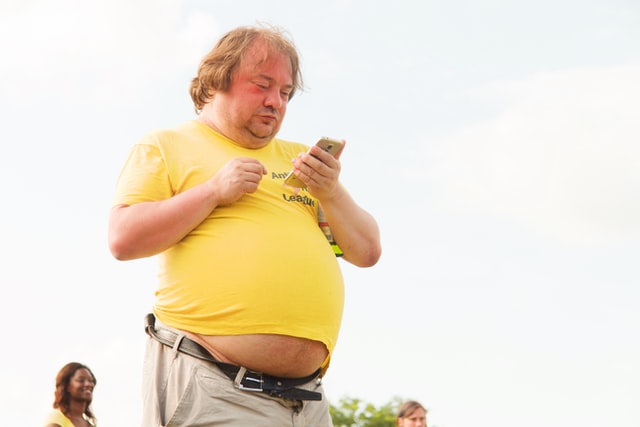 Last Updated on January 11, 2022 by Joshua Isibor
One of the most agonizing things to do in life is hurting your loved one. Most especially if that said loved one, is your soulmate.
Many people are now stuck, thinking how they can tell their partners how to lose weight, without offending their missing rib.
But like all good things, in life. The only easy way is the hard way. As such, you should be ready to dish out a healthy dose of tough love.
After all, you want to stay with that person for as long as possible, before "Professor Death", comes to mark your life script.
What shall it profit you to keep quiet, then watch your partner, jeopardize their health, and ultimately, your relationship?
So for this reason, you need to take the initiative and stand firm. After all, because you love them, that is why you need to whoop their ass.
4 Ways to Tell Your Partner to Lose Weight
1. Think about the health implication
You have to note that if you don't help your partner, nobody else would. As such, you are entirely responsible, for turning the tide of health, of your partner.
Remember the vows you took, to love and protect. This is an opportunity to prove to yourself that you love your partner.
2. Be there for them
Nobody was born fat. Due to ignorance in part by people, over time the ill effect took root, and metamorphosed itself, into that protruding belly, which is ridiculous.
Gift them an online weight loss course
There is fat-shaming in the world. As such, the best option, can actually, be learning how to lose weight at home.
I discovered an easy to use 6 months weight loss plan that you can use to lose weight, right in the comfort of your home. In the early stages of your weight loss journey.
3. Encourage them
Make sure you encourage your partner, at this lowest point in their lives. It will do well in lifting up their spirits and morale.
So that they can keep on pushing, in their journey of trying to lose weight.
4. Change the kitchen foods
You can swap out all the junk foods from inside your house. That way, your partner is not tempted to relapse into their previous bad eating habits.
5. Don't be a menace
At the end of the day, you must realize that nobody cares. When all is said, and done, you will eventually die, and that weight loss goal will be buried with you, six feet in the ground.
So don't fret too much. Nevertheless, if you can't stand it, then learn how to lose weight at home, by following our 6 months weight loss program.
ALSO, READ Powerful Emotional Text Messages for Someone you Love