SWEET GOOD MORNING MESSAGES, QUOTES AND WISHES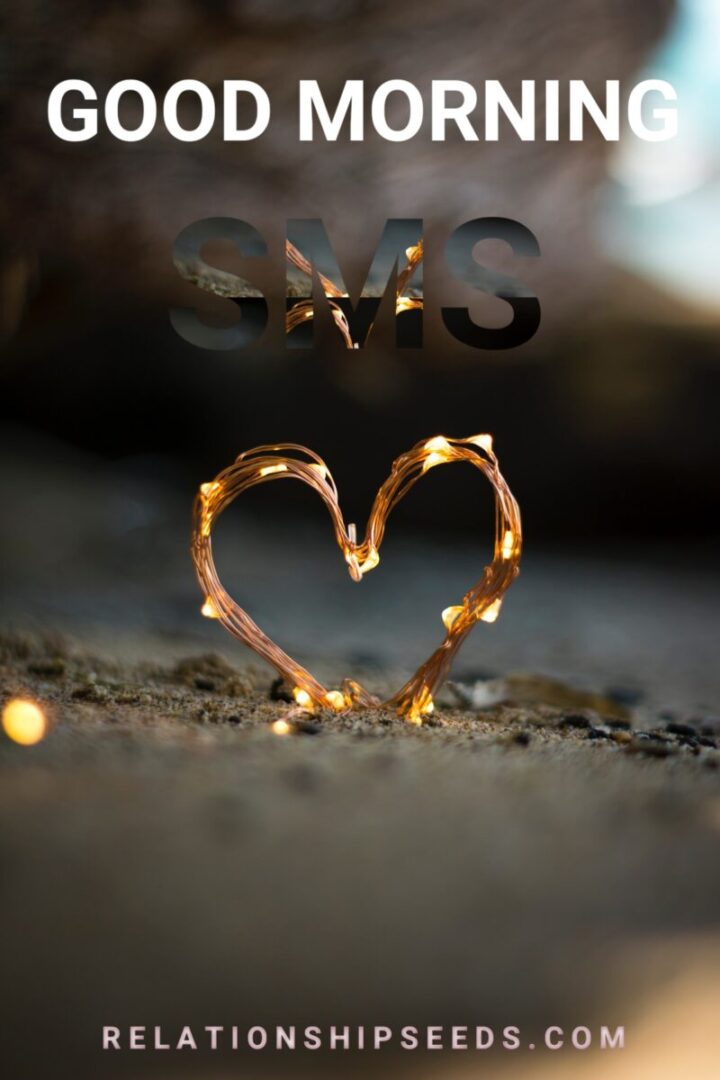 Last Updated on January 18, 2022 by Joshua Isibor
36 GOOD MORNING TEXT MESSAGES
1. Good morning my charms, my angel. I bet you had a sweet dream just checking on you. Have a brilliant day ahead
I miss you in every step I take and in every move I make. I miss you a lot and I wish you would understand.
3.You have no idea the amount of happiness you brought into my life. Good morning beautiful.
In the morning, in the afternoon or at night, my love for you is ever "super – a reminder! Have a great day ahead my happiness.
Thanks so much for your morning SMS. Really glad to have you in my life. I wish you the best of today as you wished me too. Love you, muah!!!!
I wish you more than you wish me for the day. I wish you smiles and laughter birthed by sweet memories. Have the best of your day dear.
I don't think you understand how important it is for me to hear the sound of your voice every day. No matter how secured I would ever make my heart, you will remain the only one with uninterrupted access. Don't ask why, you just deserve it! Good morning love
8.Every new day is a new chapter of life. Bringing new topics New moments for life. I wish Today all the good Moments approach you, to make your day Joyful. Good Morning my love!
Oh, my sweet baby, open your mind, receive my wishes! Open your heart, receive my love! Open your eyes, receive my smile! Open your mobile, and receive my special wish of saying Good Morning sweetie! I love you so much.
Hey baby, laugh at your mistakes, but learn from them. Joke over your troubles, but gather strength from them. Have fun with your difficulties, but overcome them. I love you so much baby, Good Morning!
Open your eyes so the sun can rise! Flowers can blossom! Birds can sing! Because all are waiting to see your beautiful smile. Good Morning Angel!
12.The breeze has awakened the earth and the sun has colored our world. The birds have added melody, I hope I'm not late to wish you a "Good morning" my sweet cake!
Never blame a day in your life. Good days give you happiness. Bad days give you experience. Both are essential in life. All are Gods' blessings! A sweeter smile, A brighter day, Hope everything turns out great for you today! Good Morning my sunshine.
Hey cupcake, Morning greetings doesn't only mean saying Good Morning. It has a silent message saying: I remember you when I wake up! Our lovely heart & beats, night & moon, fish & water, flowers & colors, my messages & your smiles. Good morning my love, I hope that you had a pleasant night!
Hey baby, I Sent Angels to your bed to wake you up & I asked them to surround your heart with love. Touch your face with a rose & wish you a very Happy Morning my princess.
A prayer can go where I can't go. Through Prayers I can be with you, without being there. I may be miles away, but my prayers will always be with You no matter what. I love you so much baby. Good morning and I hope that you had a pleasant night!
As another day is dawning, untouched and freshly new. I pray God sends his blessings on everything you do. And may the brand new morning turn into a wonderful day, when all the things you wish for will surely come your way. Good Morning Sweetie!!!
Good Morning sleepy head, Open your eyes, because it's a beautiful day with clear blue skies. Hear the birds chirping, enjoy the warm sun, climb out of bed & make the day fun! Love you so much baby!
Every day, Everywhere, Every time, I may not be with you, but My thinking, My care, My message's, My prayers & My lovely wishes are always with you my love. Good Morning sweetie.
Morning Wish with LOVE + HAPPINESS + PEACE. Early this morning God gave me 3 baskets of fruits – LOVE + HAPPINESS + PEACE OF MIND and told me to share them with the only person dear to me. I'm sharing all with you, because you are the only one dear to my heart and make me happy baby. Good Morning!
Fresh Morning and Successful Day Wish brings fresh " morning. "fresh " hopes, fresh" plans. "fresh" efforts, fresh" success. "fresh" feelings and also "fresh" days to go. Good Morning sweetie and I'm wishing you a fresh & successful day ahead my love.
Baby, I don't know how you do it,
But you do it every day. You make me love you more and more,
With every passing day.
It's not the way you say your words,
Or listen when I talk.
It's not the way you look at my words,
Or smile when we walk.
It's not the way you miss me,
Or send me kisses the way you do.
It's everything you do for me
I love you because you're you.
I love you so much sweetie and will spend the rest of my life loving you sweetie!!! Good morning.
23.As I awoke this morning, my head was filled with dreams of you of the love that we share.  My heart does sing of the joys we share. How I treasure each moment, we share chatting together. So this morning I'll tell you. Like so many before. As each day passes, I love you more! than An Angel. Good Morning My Love!!!
24.Good Morning my love. Let us start the day! I'm glad the Lord brought us together! Let us walk in His way. With us three together, the Lord, you and me, all things are possible, if we only believe!
Love and care for you so much!
25.Dear sweetie, Sun glows for a day, Candle for an hour, Match stick for a Minute, but a good day can glow Forever, so start your day with a SMILE" On your face, "Good Morning my love"
Hello sweetie, a "Good Morning" Alphabet comes with each own meaning that is; G-get up! O-open your eyes! O-out of your bed! D-day has risen! M-merry life! O-old dreams cum true! R-rise & shine! N-new friends! I-ideas of life! N-nice future! G-Good day for you my love!!
Night has ended for another day; morning has come in a special way. May you smile like the sunny rays and leave your worries at the blue blue bay. Have a Great Morning my love!
A smile can open a heart faster than a key can opening a door. Smiles are free so don't save them. Just brighten the world with your smile, because you make the world a better place. Good Morning Baby.
Sweetie, Morning greetings does not only mean saying good morning, but it has a silent message saying that I remember you, each and every time that I wake up. Good Morning my love.
30.Life is like a Book: Each day a new page with adventures to experience, lessons to learn and good deeds to replicate. Have a "Colorful Page" today my love. Good Morning!
Baby, I want you to never blame any day in your life, because good days give you happiness, bad days give you experience and worst days give you a lesson. Have a great morning and a lovely day ahead.
Like the sunshine in the morning, may this brighten your day and remind you that you're thought of in a very warm way my love, because you are my sun lite and you shine into the corners of the heart, offer me bright mornings and fresh hopes. Thanks for coming into my life sweetie. Good Morning my love.
33.There is no need to reach high for the stars, because of the love that we share. They are already within you, so just reach deep into yourself. Good Morning my love and I hope that your night was splendid!
Hey sweetie, Shadow of yesterday has faded away. Sun has reappeared its a brand new day. Birds singing their song loud and clear, announcing to the world a new day is here! Wishing you contentment and peace along the way. Good morning baby and have a good day! I love you so much!!
As you slept the angels kept you, safe and free from fear. As you wake, they still are with you, my special one so dear. These moments are so precious, I look forward to each new day and pray that love sustains us, no matter how hard our way. I love you so much baby. Good Morning and I hope you had a pleasant night?
"Rise and shine" My little teddy bear, the stars have left the sky. A new day is waiting, don't let it pass you by. Birds are singing in the trees, a song of morning cheer. Rise and shine O' My love, I want to hold you near, because it is cold over here! Good Morning Cupcake!!!
Click here to read===>SWEET GOOD NIGHT SMS