The Best Wedding and Engagement Rings For Men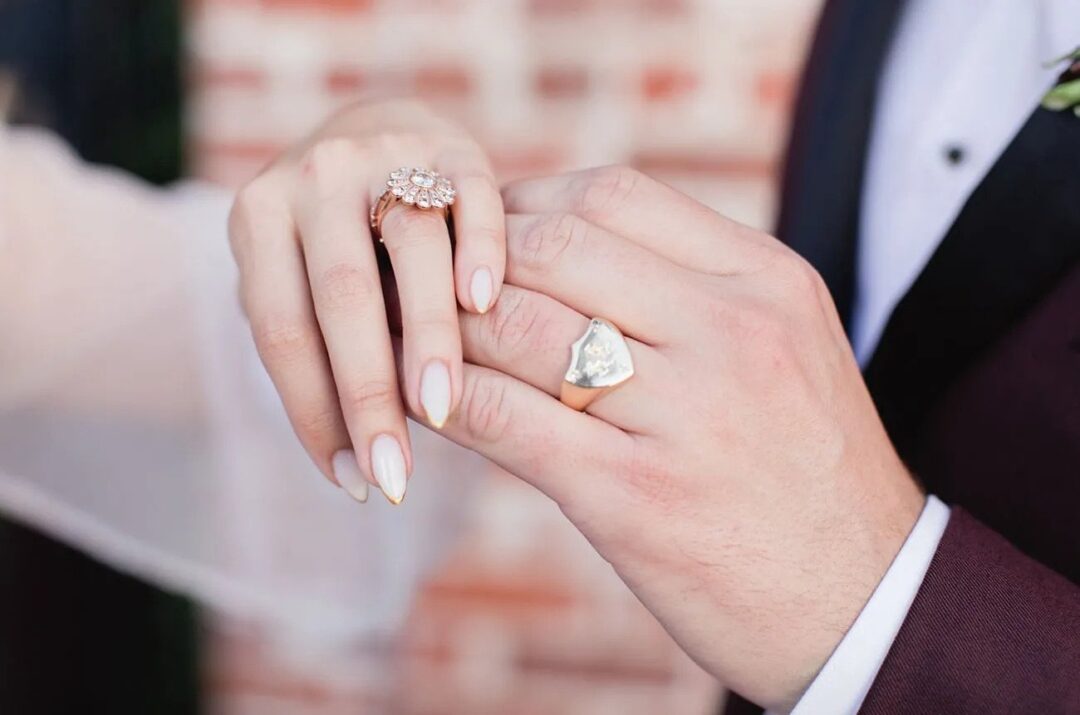 Last Updated on July 25, 2023 by Joshua Isibor
A momentous milestone calls for a celebration. Celebrations of love and commitment, like engagements and weddings, bring people together. There is no better way to commemorate and honor such momentous milestones than with a stunning piece of jewelry such as a ring. 
Probably the most well-recognized sign of a married couple is the wedding ring. Everlasting love is symbolized by wedding and engagement rings. However, looking for the perfect ring can be challenging. 
For our reader's convenience, we bring them a credible service, Joseph George Studio, with authentic stones and metals and skilled production of wedding and engagement rings for men. All details regarding this service are discussed in the article below. 
A Look Into Joseph George's Service
For the most exquisite and versatile men's ring options, we bring you Joseph George Jewelry. In addition to providing expert recommendations on rings, they offer a comprehensive selection of men's wedding and engagement rings that may be personalized to the customer's standards. 
With over four decades of expertise, they provide a variety of unique, one-of-a-kind selections of jewelry. Their intricately handcrafted pieces of jewelry are rare. They offer a wide selection of diamond jewelry in various cuts, dimensions, sizes, and styles. 
Furthermore, many metals are available for the ring band, and designs allow users to alter their accessories to their tastes. Any metal imaginable, including yellow gold jewelry ring pieces, white gold, and men's platinum alloy rings, are available.  
Men's rings are also featured with a selection of valuable gemstones. There is a plethora of alternatives, ranging from ultra-modern such as rubies and sapphires, to timeless and simplistic options, such as diamonds. They are devoted to supplying shoppers with premium rings offered at reasonable costs. 
Men's Ring Categories 
Each ring is made with much consideration for the individual wearing it, enabling it to reflect that person's story. Joseph George's custom ring service contains men's rings with five categories. These categories are differentiated with respect to the size of the ring, luster, style, and occasion-specificity, as elaborated below.
1.Engagement Rings 
This category generally contains single or two-tone thin bands with diamonds ranging from platinum and white gold in metal choice.
2.Classic Wedding Rings 
Within this category are classic single-toned classic thick yellow and 18K white golds bands or platinum. These are generally without a stone but can be customized according to the customer's preference. 
3.Diamond Wedding Rings
These come in 18-karat white, yellow, rose gold, and platinum bands. They have a single solitaire or six round-cut diamonds equally strewn in the band that may be seen in these classic diamond rings. 
4.Modern Wedding Rings
They provide men's modern wedding rings with complex craftsmanship and two-tone metal bands. They offer exquisite designs like top-grade white diamonds sandwiched amid two rope-style bands to cater to the needs of the stylish groom. 
5.Dress Rings
Their men's dress rings come in 9k or 18k white, yellow, or rose gold, as well as Platinum, and may be personalized with the client's choice of gemstones and diamond cuts. 
Ordering Process Guide
Joseph George's Service experts are known to keep the customers in the loop from consultation to collection. Here is a guide on how to order from this service. 
You can simply search for their website 'josephgeorge.com.au' from your mobile. 

Once you enter their website, you can browse and look at their social media handles to go through their ring options. 

One of the easiest ways is to fill out the form on their site with all personal details. Their representative will get in touch with you within time. You can also contact them at the number mentioned on the website.

They offer a Free 30-minute Consultation option, which you can book by looking at the provided calendar. 

Once in contact with their experts, you can describe the type of ring, cut, and size you want. 

After payment, the order is confirmed. You can review the ring details through the production and assembly process. 

Within due time, you can collect the ring for your special occasion. 
Conclusion
Rings are symbolic of lifetime commitment and love between couples. Choosing the right ring can be daunting, and we have recommended contacting Joseph George's Studio for classic and modern diamond and other tone ring options. We hope this article provides maximum information to get the perfect ring for your wedding or engagement easily.