Different Types of Older Women You Can Meet on Dating Sites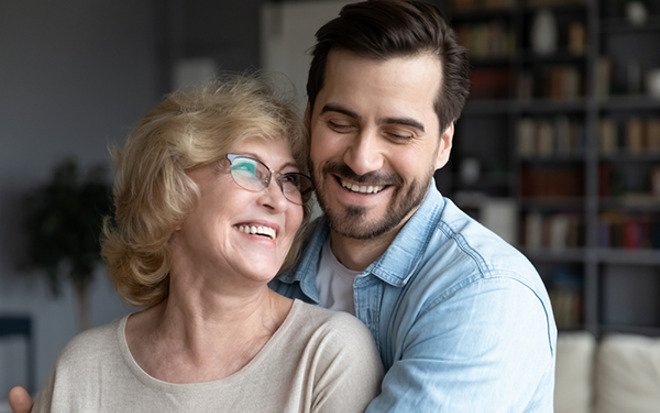 Last Updated on January 17, 2023 by Joshua Isibor
The history of older woman-younger man relationships goes back to the days of ancient Greece. It was believed that a woman becomes even more beautiful with age, and thus she would be more desirable as a wife and mother in the future. That's why it was common to meet a man married to an older lady at the time.
In modern society, however, dating an older woman is considered more of a whim than a norm. Still, you'll find hundreds of dating platforms on the Internet made specifically for those seeking mature ladies to date, build relationships, or have a quick casual encounter.
But unlike in ancient times, when the main distinctive feature was their age, today, older women can be divided into different categories. So, before you start dating one, you must learn to differentiate them because the kind of woman you choose will determine your relationship.
1.Who Are the Cougars and Cubs?
The term "cougar" is very common in the dating world. People have been using it for years to describe single women who can boast of their mature attractiveness, are older than their male partners, and prefer to date casually rather than pursue commitment. "Cubs," on the other hand, are males who seek casual encounters with these extremely hot ladies. It's one of the most popular types of relationships with an age difference, so it's no surprise that dating sites for cougars and cubs are at the height of their popularity these days.
Any willing younger man can open a casual matchmaking outlet and arrange a cougar hookup with one of them. Considering that cougars are the most common type of mature females in the dating world, finding them is a breeze, even if you live in a small town. Just use the built-in location search feature, and any platform you use will offer you a whole list of women willing to meet to have a good time with a younger cub like you.
2.Get Yourself a MILF
Being with a so-called "MILF" is a whole another level. "MILF" is a term used to describe a hot woman who is single or married and has adult children. As a rule, such women have already fulfilled their purpose of being a mother, so now they devote their free time to themselves, mostly working on their appearance. It is why so many men dream of getting themselves one of these desirable older ladies.
By the way, the main reason MILFs can be met on matchmaking platforms is that they prefer to date most of the time discreetly due to their social status. So, casual dating platforms dedicates to MILFs allow them to meet younger men seeking hookups without having to risk their privacy. Online, they can chat, flirt, and arrange local hookups while keeping their chat history along with personal information secure, which is the first priority when it comes to a discreet dating. It's enough to be young, full of energy, and good in bed to impress such a woman.
3.Things to Know About Sugar Mommas
Sugar dating is a relatively new trend in the world of online matchmaking, while the term and the phenomenon itself have been in existence for a lengthy moment. Even though we are used to hearing about sugar daddies with their much younger maidens, it turns out that rich and mature women are as in demand as men. 
The reason for them to date online is also obvious. Sugar mummies are busy women who normally don't have much time to go out. Matchmaking platforms save them time and effort when seeking a date, especially considering they are interested in one specific kind of man. When looking for a sugar baby, these women open a sugar dating site, use filters to narrow the search for the most handsome younger men in their area, and then just choose a few guys from the list of suggestions offered by the platform of their choice.
But you must know that attracting a sugar mommy is quite a task. They are not only looking for a handsome, younger guy; you must also be able to keep the conversation going regardless of the topic. These women can also be divided into two sub-categories—those looking for casual hookup in exchange for expensive gifts and those seeking a long-term companion. 
It's no surprise that mature women are popular with men of all ages. Their wisdom, self-confidence, natural attractiveness, and magnetism drive young guys crazy. And now, knowing what types of older women exist, you can easily choose the right dating site and meet the woman of your dreams.
ALSO, READ Some Pros of Casual Dates with Older Women