How to Be Safe and Sound as a Sugar Baby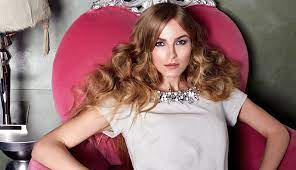 Last Updated on July 26, 2022 by Joshua Isibor
In the UK, sugar dating is thriving, and that's no wonder. In a prosperous country, where money and high standards of living exist, there are bound to be those who will try to earn that money. And sugar dating is one of the proven ways to earn them without having to spend your life working in an office.
But being a sugar baby is not entertainment as some may think…well, at least not entirely. This is a full-time job, with all its peculiarities, risks, and ground rules to follow. So no matter if you are a sugar baby with loads of experience or just aiming to embark on the winding path of getting spoiled by someone rich and generous living in the UK, it's vital to know how to keep yourself safe no matter the circumstances.
Don't Look for a Daddy Just Anywhere
As a sugar baby, knowing the right places for seeking sugar daddies is essential if you don't want to end up in a fishy situation with a random psychopath. If you don't have access to the private events in the UK that wealthy people host where sugar babies drink champagne in their little dresses and try to enchant a single rich man, you have to look for other options. In fact, you have two ways available – private parties or online dating. If the first option is not for you, dating platforms will come in handy.
In the UK, there are a few sugar daddy sites proven over the years, so all you have to do is choose one and create an account. After following the given instructions, you'll get access to a huge base of local sugar daddies seeking single girls. Such sites are popular since they provide a safe and secure environment to get to know rich men without needing to meet them in person first. You can take as much time as you need to get to know them online, ensuring you will not be scammed. Safe, quick, and convenient – perfect for seeking available sugar daddies.
Have Moderate (Realistic!) Expectations
Even if the life of an average sugar baby sounds like a fairytale to you, don't flatter yourself. Don't get this wrong, but all those sugar babies from the UK that you see on social media are fake in most cases. Some of them do have a better life thanks to the money their sugar daddies provide but don't expect some man to leave you a pile of cash once a week and disappear.
As it was said, being a sugar baby is a full-time job, and you have to do that job well in order to get paid. Of course, if you become a sugar baby, your man will provide for you and spoil you with riches, but it doesn't mean you'll get anything you want just with a snap of your fingers.
Set Strict Limits and Rules
Being the "perfect" sugar baby for your sugar daddy doesn't mean becoming his living play toy. Before entering a sugar relationship, you must have a proper conversation about limits and rules that both participants must follow.
Is this relationship going to be private or public?
Where will you live – at his place, or he's going to provide you with a separate apartment to live in?
What kind of relationship does each of you want – no-strings or a serious, long-term relationship?
If it's only sex from you and financial support from him, what kind of support do you expect to receive – cash, gifts, etc.?
Are there any restrictions regarding sex you want to discuss?
Think of all details you'd like to cover, and make sure to discuss them with your sugar partner.
It Can Become a Long-Term Relationship
In the sugar dating world, there are many wealthy men who seek a woman for a long-term relationship. If you are ready to commit, keep in mind that it requires hard work. By "working hard" and "doing your job well," we mean investing in your relationship the best you can.
Even if, at first sight, sugar dating looks more like a business agreement, it is still a relationship that must be nourished and worked on. Especially considering the fact that in this relationship, you are the one who receives. To make everything work, make sure to become a loving and caring partner willing to do your best to make sure your man is fed, tidy, and satisfied.
Stay Grounded and Have a Backup Plan for Life
And last but not least thing to remember is that nothing lasts forever. No matter how perfect your sugar baby life is at the moment, you should always be prepared for things to come to an end. It doesn't mean that you should anxiously wait for your partner to kick you out of his house, no. But to ensure you can live decent after you split up, work smarter, not harder.
For example, if your man provides you with a certain amount of money each week, don't spend everything mindlessly. Start saving a small percentage of what you receive; open a bank account to store money or keep them with someone you trust. If it's jewelry that he gifts you, you can always pretend that you lost a ring or a necklace somewhere and keep it for later to pawn and get some cash.
Sugar dating is a ruthless world where money and love are closely intertwined. It's possible to be happy in it only if you are clever enough and know how to ensure your safety no matter the situation. And with the tips provided today, you're bound to succeed.
ALSO, READ HOW TO KNOW IF YOU ARE DATING A LOSER