Ways to Spot a Runs girl In Nigeria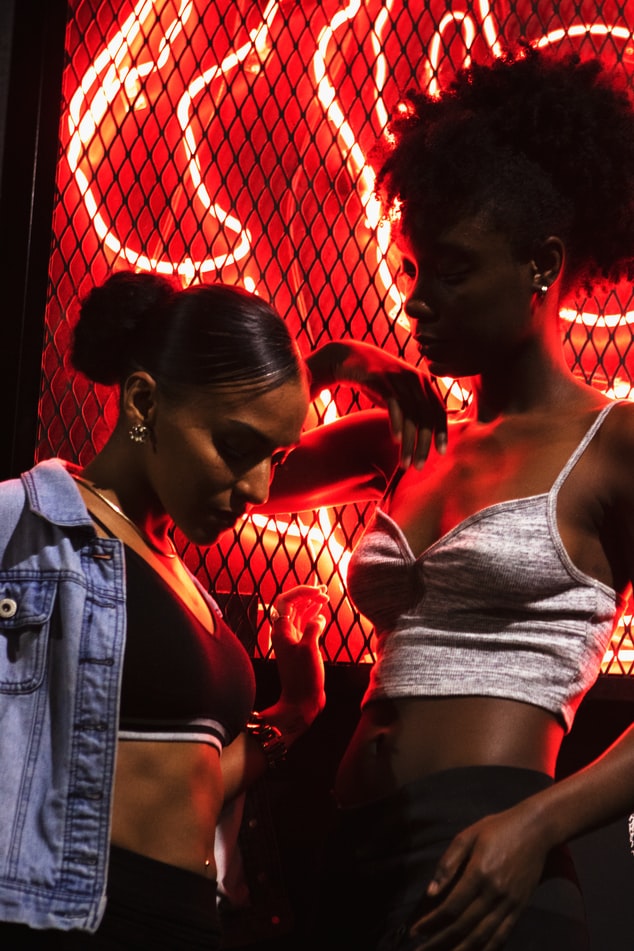 Last Updated on March 10, 2023 by Joshua Isibor
There are several ways to spot or identify a runs girl In Nigeria if you are  SMART.
Who is a RUNS GIRL?
A Runs girl is a prostitute that exchanges sex for money or gifts. Runs girls are quite different from normal brothel workers in Nigeria. They are known to be beautiful, gorgeous, and classy girls.
A runs girl might be a working-class lady receiving a low remuneration and she's not satisfied with her income, hence she would decide to become one.
A runs girl is quite difficult to Spot because they are known to live an extravagant and luxurious life, they are girls who are not broke!! girls who will never be broke.
Many of them got sugar daddies, not one but several who are footing their bills.
Being called a prostitute, is Like an offensive word to many people so they often use the word "RUNS GIRL." It is the most popular word used in the place of a Prostitute.
In Nigeria, a brothel worker Is regarded as a prostitute and not a runs girl.
A Runs girl has her own house where she entertains her visitors.
One classification of a girl who is into RUNS is that most of them are educated, and some of them are even students in the higher Institution.
When some have financial challenges such as paying tuition fees, buying a textbook, paying rent, etc. they all fall back to become a runs girl. Runs girls are known as high-class-prostitute too.
WAYS TO IDENTIFY A RUNS GIRL IN NIGERIA
NB: NOTE That these are some of the points listed here doesn't make it  100% accurate because some independent girls do online business too!
1.No credible source of income
This is one way to spot a runs girl. Just like the Internet fraudsters, you'll see them having loads of money in their account but staying at home doing nothing. That's how a runs girl's life is…
In this case, you see her with expensive gadgets: They use the most expensive phones in town, wear the latest fashion, and buy the most expensive hair like they are always on point.
They eventually earn themselves names like; "slay queen," "the slay mama,"
Due to their expensive and extravagant way of leaving, you find it difficult to run a specific kind of business with them.
Especially when it's not bringing in the type of cash they are used to.
2.  Social Media Perfection/Adverts
Runs girls have this passion for advertising their market online, especially on Instagram, Snap-chat, and tinder. If you're smart enough you can spot them when you visit their profile on IG by the way they post nearly nude pictures there.
They take advantage of social media, They may not even tell you that they are into hookups. But you might have an idea though.
You can identify a runs girl through her comment on social media…all their focus is on SEX and the Money.
Some girls (not a runs girl) though, may choose to post seductive pictures due to their love for fashion, that's why we don't have to conclude that such a person is a runs girl…but when you follow their comments and caption on social media, you don't need any prophet to tell you that.
3. They Dress SEDUCTIVELY
There is no way you won't be a run girl and you won't dress seductively!!  Some girls love fashion and dress sexy but then, these set of girls (runs girls) tend to go an extra mile in their outfits. Some wear short and really fitted dresses, transparent clothes, etc.
They dress to show their curve and to tell the world what they do, some of them wear waist beads to look sexy too.
N.B: Not all girls who wear waist beads, or anklets are runs, girls!!!
Some guys specialize in women's affairs that when they see one no matter how un-sexy the girls try to look they would still know that this person is into RUNS.
4. They Party Always
They are usually found in happening places such as clubs and music shows.  Clubs are usually the HOMES of girls who do RUNS, because most rich guys attend clubs to lavish their money, and they always want to leave the club with a woman to spend the night with.  A club is where potential customers of runs girls are found.
5. A Broke girl From a Poor Background but  Extremely Rich!
Some ladies come from a poor background but then check out the phone (phones) they are using, the price is more than the rent they pay.
Most of these RUNS GIRLS you see have designers' bags, the latest clothes.
These are girls who always have cars but their family background is nothing to write home about.
6. A girl who Owns a Business, but has less than 3 Customers per Day!
There are runs girls who own a shop without having customers, all they do is employ a sales representative who would stay there and pay him/her.
Many girls do this to cover up with what they do.
They are only interested in what they can do to earn quick cash.
ALSO, READ  WHY GOOD GIRLS MARRY BAD BOYS
Check Out   Latest Naija Music